20 Free PSD Billboard Mockups for Outdoor Ads
Today, we are presenting around 50  billboard mockups that you can use to showcase your creative ideas for outdoor advertisements. Included below are mockups for horizontal as well as for vertical billboards. There are also mockups for outdoor wall ads, bus stop ads, chalkboard frames, among others.
Using mockups to present your design concept and ideas can go a long way. Clients will be more appreciative of your concepts if they are able to visualize how a design will look in real world backgrounds when printed. Doing this will also allow you to spot any errors or areas that need improvement in your design before it gets printed.
For more free PSD mockup templates, visit our earlier post on PSD Mockup Templates for Print Designs.
---
20 FREE BILLBOARD MOCKUPS IN PHOTOSHOP PSD FILES
All of these billboard mockups are in Photoshop PSD format and includes smart object layers for easy integration of your designs. To download the billboard mockups that you want, simply click on the title (in blue text) for each entry below.
Subway Billboard PSD Mockup
First in our roundup of free billboard mockups is a fully layered, photo-realistic PSD mockup showing a screen in a subway station. The template has dimensions of 3600×2400 pixels.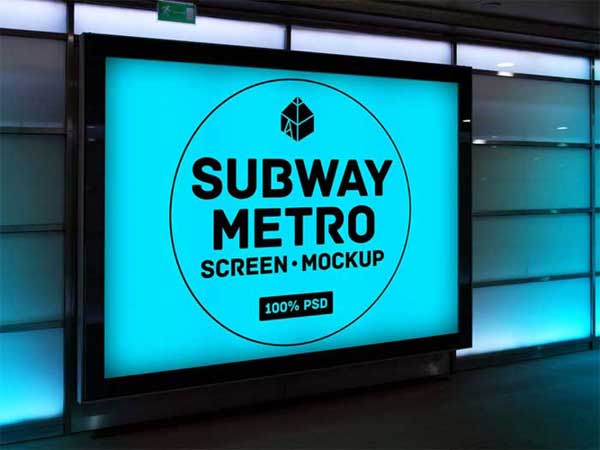 Street Billboard PSD MockUp
The second mockup is a high quality original mock-up to showcase your artwork or poster as displayed on a street billboard. The PSD file is fully layered and uses smart objects that allow you to easily place your design and have your work done in min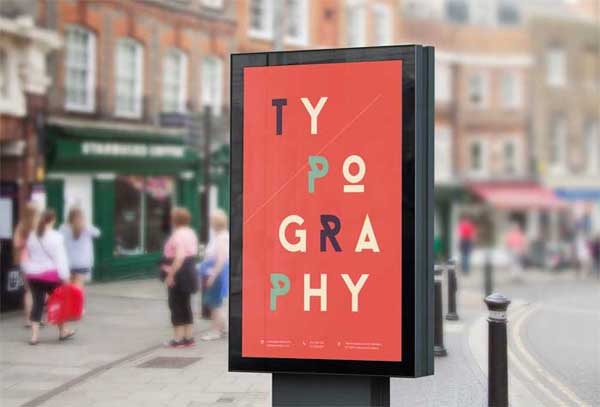 Free PSD Outdoor Billboard Mockup Templates
Meanwhile, here is just another billboard mockup, because never get tired of them and still have billions of different ways to present better your ideas! The file come separated in layers and easy to edit with smart layers.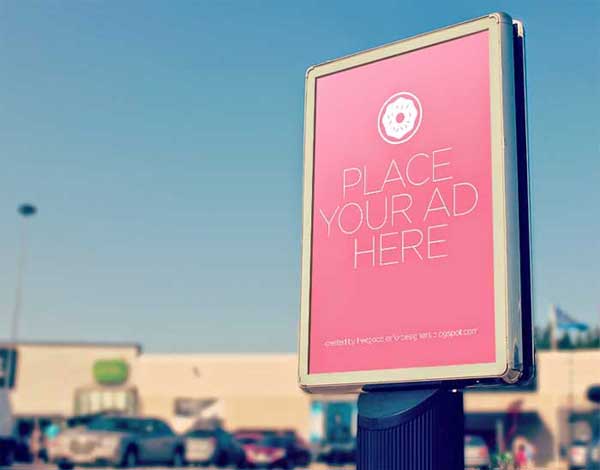 10 Urban Poster/Billboard MockUp Templates
A high quality set of 10 urban poster and billboard mockups. Furthermore, these mockups offer a great variety of ways to showcase your advertising campaign or poster in an outdoor environment. The PSD files are fully layered and include smart objects to minimize your work and easily achieve a photo-realistic presentation. Only for of the 10 mockups are show in the preview image below.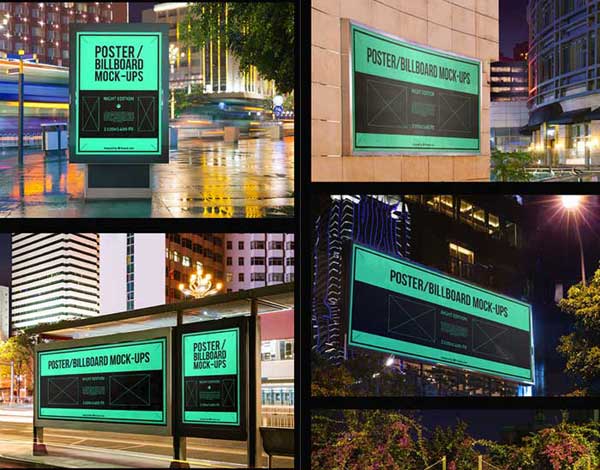 5 Signs and Facades MockUps
A photo-realistic set of 5 billboard mockups of store facades and hanging signs that will make your branding design projects stand out. All the PSD templates include high quality photos and smart objects which allow you to easily edit them.
5 Signs and Facades MockUps Vol.2
Another set of 5 wall signs, facades and boards mockups based on high resolution photos taken in UK. The PSD files include smart objects so you can easily add your own design and create a flawless presentation from Vadim Sherbakov.
Shop Facade Logo MockUp
An original PSD logo mock-up you can use to create a modern photorealistic shop facade for your branding project. All you have to do is place your design inside the smart layer and your presentation will be done in just minutes.
A-Frame Chalkboard Menu MockUp
Create a realistic chalkboard menu or message for your establishment in just minutes with this high-resolution mock-up. The PSD file includes a smart object so you can easily display your text and design on the chalkboard.
Free Outdoor Billboard PSD Mockup
This PSD Photoshop mockup has separate editable layers containing smart objects for easy editing and placement of your designs.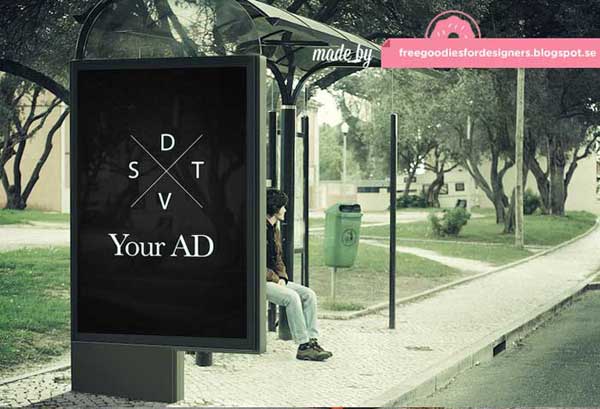 Door Sign Mockup
One smart object powered PSD: Replace the sign content simply with a double-click.
Urban Street Sign Mockups
A bundle of three photo-realistic mockups of billboards in urban surroundings. Each PSD comes with a smart object.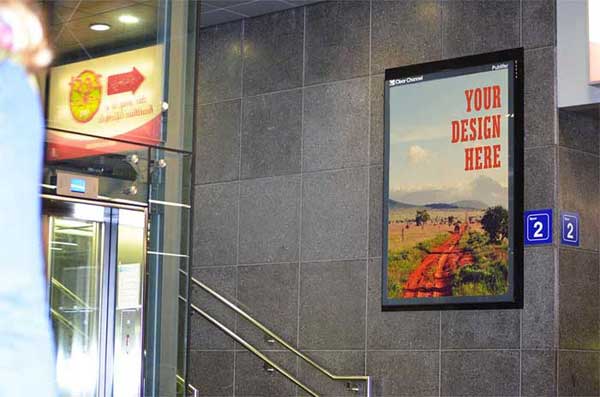 Outdoor Billboard Mockup Designs
Here is a collection of four very high-resolution PSD files (6000 × 4000 pixels at 300 dpi). The Photoshop layers are fully editable, including shadows and highlights.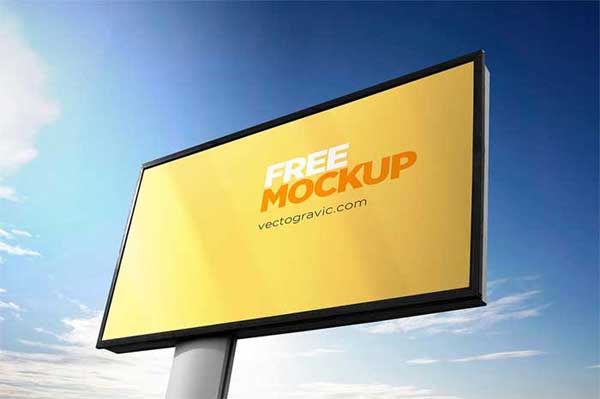 Billboard PSD Mockup
This template includes one free billboard mockup in PSD Photoshop format. The template measures 1920 x 1272 pixels at 72 DPI and comes with fully editable layers and smart objects.
City Light Mockup
Set your advertisement in context by using this city light mockup. The template includes a single photo-realistic PSD file with smart objects.
Outdoor Booth Banner Mockup
One PSD mockup allowing you to showcase your outdoor advertisement. The file comes with a smart layer.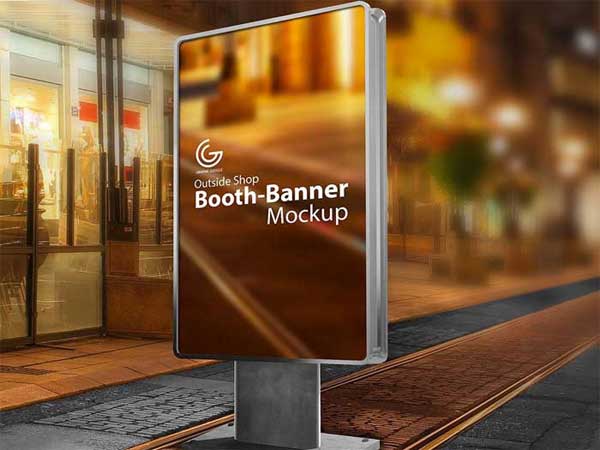 Free Billboard Advertising MockUp
Use this PSD Photoshop template to display your billboard ad with just a few clicks of the mouse.
Outdoor Billboard Mockup Templates
Test how your advertisement would like in real situations using these different billboard formats and sizes. You can easily integrate your own design using smart objects included in the PSD files.
Free Bus Stop Branding Mockup
You can use the template below to display your vertical ad at a bus stop setting.
Free Road Banner Streamer Mockup
Here are two billboard mockups you can use to show a client how advertisements would look when displayed as two lamp post banners. The mockups are available as Photoshop PSD file with a smart object for easy integration of your designs.
Free Outdoor and Billboard Mockup Designs for Ads
Finally, here is a set of nine billboard mockups for showcasing your projects in a realistic way. You can simply add your designs using the smart objects embedded in the Photoshop PSD files. Likewise, the mockups come in different scenarios and ad sizes.
Related Free Design Resources