700+ Free Blurry Background Textures to Download
Blurry background textures have been a staple to many web and print designers in recent years. Just like gradients, blurry images are useful as background for your design like logos, typographic posters, brochure title pages, website headers, and mobile applications. There are many ways to produce blurred backgrounds. You can make them digitally using gradients or Gaussian blur in Photoshop and Illustrator. You may also produce blurry images using a macro camera lens or through out of focus photos of colorful objects. This way, you will be able to capture the natural tones and hues and at the same time produce authentic bokeh or blur effects.
A blurry background is a great way to add depth to your layout. It can instantly transforms a rather flat design into something beautiful and dreamy. If you do not have time to make your own blurry backgrounds, then you can download thousands of free blurry images online. Most of them are of good quality, with resolutions big enough for HD screens.
---
FREE BLURRY BACKGROUND IMAGES TO DOWNLOAD
Here, we put together links to over 700 blurry backgrounds contained in 16 sets. You can use these free backgrounds for both for personal and commercial projects. So you have an idea what you are going to download, we also provided previews of these blurry backgrounds. To download the set that you want, simply click on the title of each entry (in blue text). Enjoy!
20 Free Blurry Backgrounds in Pastel Colors
An image pack consisting 20 high-resolution blurry background images in soft pastel pink, blue, and purple colors. The images are in ready-to-use JPEG files in high-resolution format of 12×12 inches or 3600 x 3600 pixels. These pastel blurry backgrounds were created by combining colors and creating gradients in Adobe Illustrator.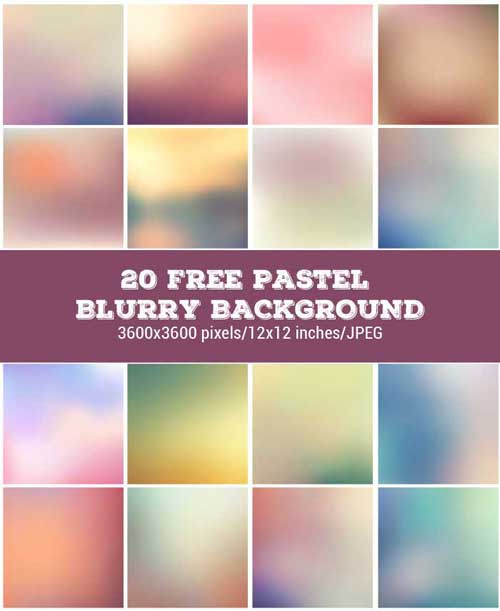 200 Blurred Backgrounds
Blurgrounds, a project by Inspiration Hut, is a collection of 200 blurred backgrounds that you can use in your apps, web and print design projects. All these soft-blurred backgrounds are of high-resolution (2900 x 2000 pixels) and with a pixel density of 320/inch, the images are retina ready and will look great on retina displays.The backgrounds are available in many vibrant color combinations that you can choose from according to your requirement. Below you can see a snapshot of the blurred backgrounds available on Blurgrounds.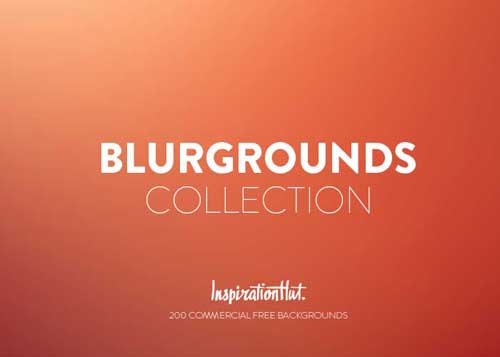 58 Free Blurry HD Background
A set of 58 free blurred JPG backgrounds by Or Theme.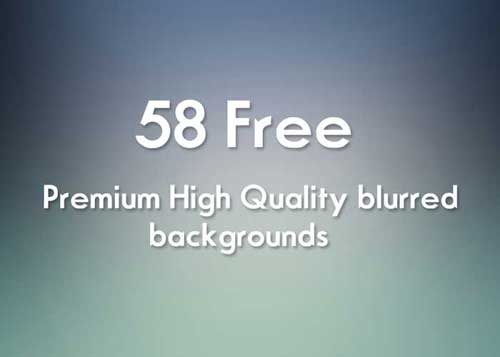 20 Free High-res Blurry Backgrounds
A collection of some 20 best blurry background images in high resolution for all your design needs.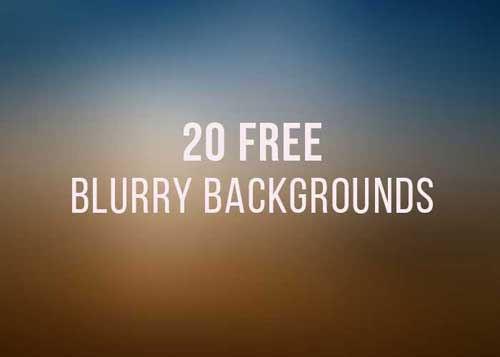 40 Blurred Backgrounds Mega-Pack
This set consists 40 high-resolution blurry background images available in Photoshop PSD and ready-to-use PNG files.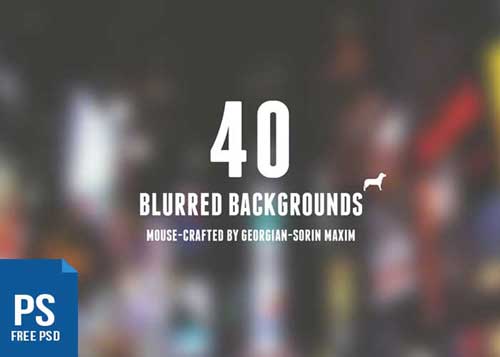 20 Free Blurry Mosaic Backgrounds
These high resolution free backgrounds with a soft blurred effect and pastel shades will make you think back on sweeter times and marvel at the simplicity and beauty of their designs.Each of these free backgrounds can be used as a mosaic wallpaper, and since they are all in high resolution they will work perfectly as your favorite spring wallpapers.
Summer Blurry Backgrounds Freebie
This set includes 6 high-resolution blurred images captured with DSLR camera and low aperture lens. Each file has resolution of 4000 x 2657 pixels at 240dpi. Included in this set are images of old forest, beautiful sea sunset, alone bench, tree line, tree path and warm sun rays in blurry effect.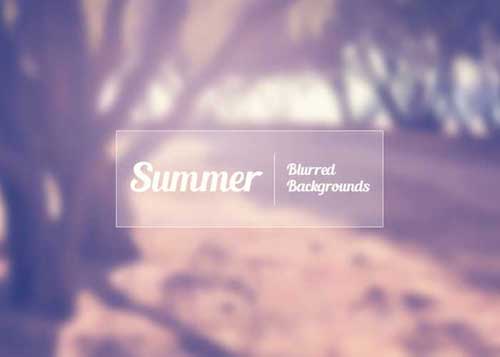 40 Blurred High Resolution Backgrounds
A collection of 40 professional and high-resolution blurry backgrounds for photographers, designers and art lovers.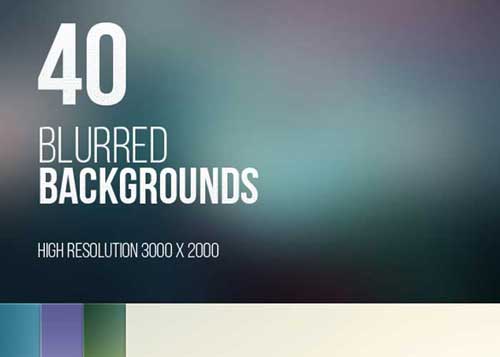 33 Nature Blurs Collection
There are 33 high-quality blurred photos of nature. The pack includes blurry images of flowers, grass, trees, rocks, sky and other colorful nature backgrounds.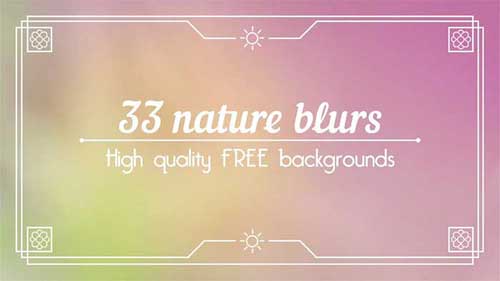 23 Free Blurred Backgrounds
A set of 23 pastel-colored blurry backgrounds in Photoshop PSD and JPEG formats. These are great backgrounds for your blogs, web design templates, mobile app, among others.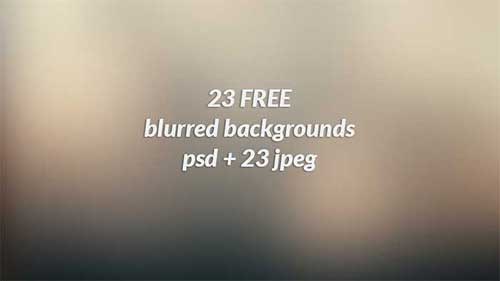 16 Free Blurry Images
A set of 16 free-to-download blurry backgrounds in vibrant colors for your web, mobile and print designs.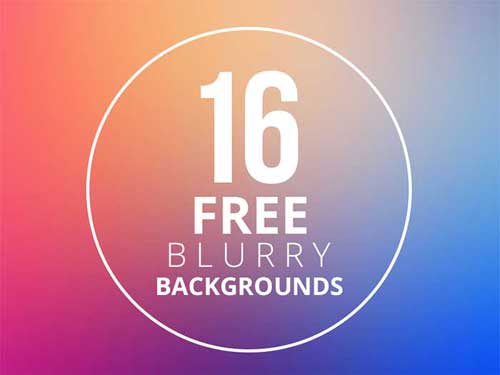 18 Free Blurry Backgrounds
Here are 18 blurry backgrounds in dark color schemes for you to use for personal and commercial projects. These backgrounds will go well with nice text overlays, as subtitle header areas for presentations, websites, email newsletters, etc.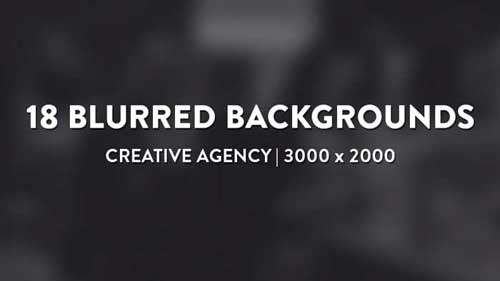 90+ Free Blurry Backgrounds
Here is another set of more than 90 high-resolution blurry backgrounds you can download and use for free. Includes blurry images in vibrant colors as well as pastel colors for minimalist designs.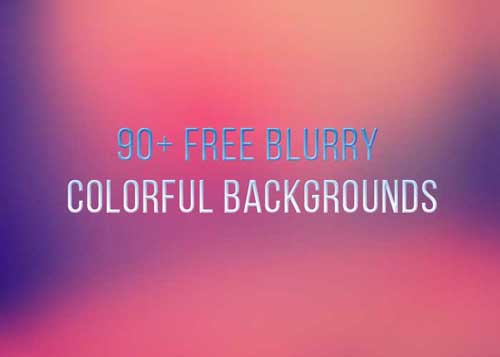 40 Free High Resolution Vibrant Blurred Backgrounds
A free pack of 40 high-resolution images (at over 3000x2000px in size) of blurry backgrounds in vibrant colors. These are great for filling out areas of your designs with vibrant colors, making them great for headers, flyers, advertisements, wallpapers or even as a background to present your portfolio work.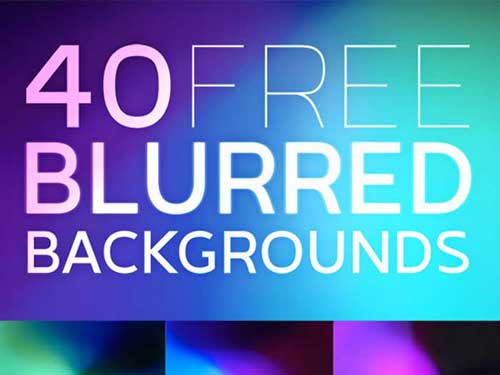 20 Large Blurry Backgrounds
In this pack are 20 large 1600 x 1600 pixels blurred and slightly textured backgrounds. These are free for personal and commercial use.
Related Free Design Resources