Free Calendar Wallpapers for October 2016
Soon, we are going to say goodbye to Summer and say hello to Autumn! Well, October will soon be here and we know most of you are excited about this new season. Since October usually signals the start of the Fall Season, then maybe it's also time to change the look of our desktops. How about displaying calendar wallpapers? They not only give us creative inspiration but also serve as reference in managing our daily tasks.
In this post, we put together six (6) lovely calendar wallpapers featuring the colors of Fall or Autumn. From Autumn lake scenery to dirt roads covered with fallen leaves to sunsets and flowers, we hope these wallpapers will inspire you and make your outlook more positive as the new season approaches.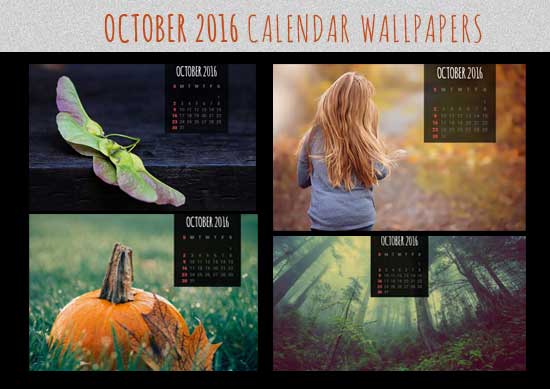 These calendar wallpapers also serve another purpose– as calendar for the month of October 2016.  Having a nice desktop background that reminds you of how beautiful autumn is and at the same time a calendar that you can refer to every time you need to check dates is very useful. Especially for people like us who spend most of their waking hours in front of our computer, like web graphic artists, bloggers, and marketers, these wallpapers are very useful.  Each of these calendar wallpapers  is available in different desktop screen resolutions. So check the appropriate resolution for your machine.
TERMS OF USE: You may not use these calendar wallpapers for commercial purposes. Use them to decorate your personal computer desktops and as calendar. Also, please refrain from making them available for download outside of this site. I hope you will find our calendar wallpapers useful. Have a great day!
---
FREE OCTOBER 2016 CALENDAR WALLPAPERS
Our October 2016 calendar wallpapers come in various sizes and resolutions. The wallpapers are very high-resolution so you can use them with any screen resolutions. Click on the preview image to view these wallpapers in actual size.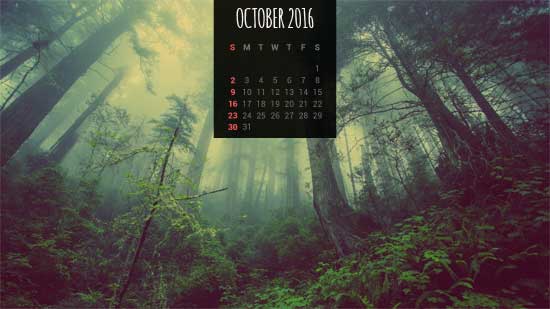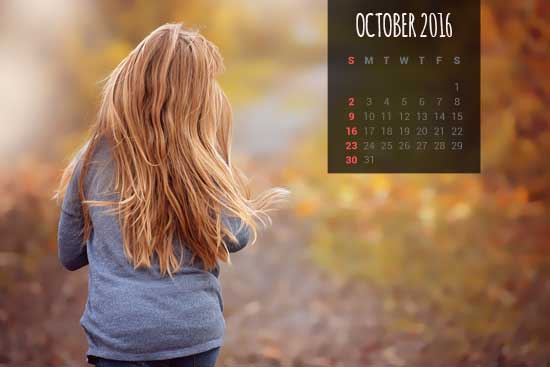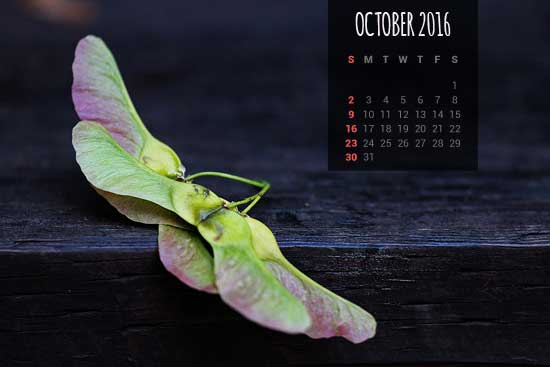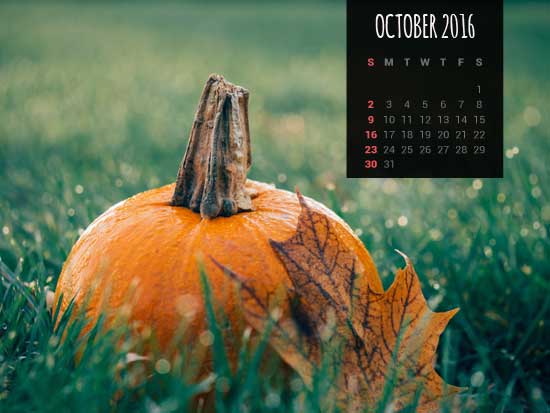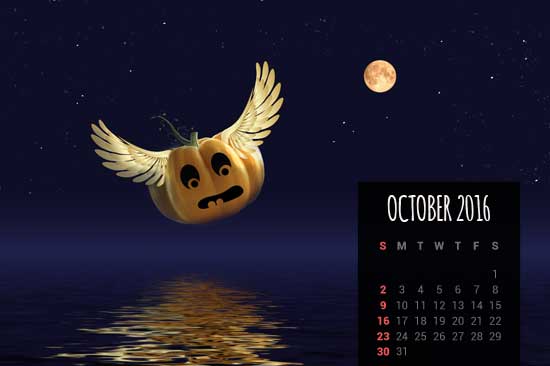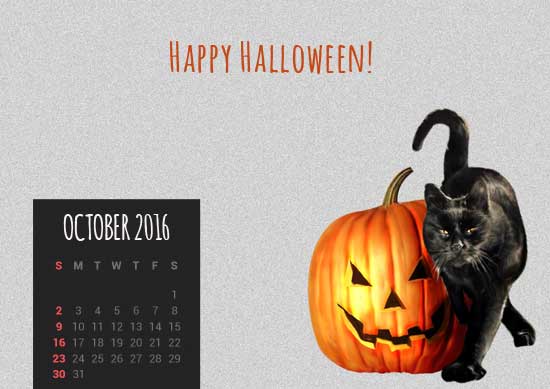 For more wallpapers you can use this Autumn, check out also our roundup of spooky Halloween wallpapers backgrounds.
Related Free Design Resources