15 Interesting Christmas Packaging Design Ideas
Still a month away from the holidays but several companies have have already started to sell their products in Christmas packaging. These Christmas packaging are intended to be given as gifts or everyday items that we could display in our homes to make the celebration of the holidays a bit more festive.
Giving these products as gifts therefore saves us from the fuss gift wrapping. Plus, you can save some trees and reduce wastes during the Holiday Season.
---
15 CHRISTMAS PACKAGING IDEAS
As excellent design examples, we would like to present our collection of  Christmas packaging designs from all over the web.
Urban Influence
This bottle has a writable back side, so you can give a personalized message to your friends and family, while the front features a recap of events that happened in 2009.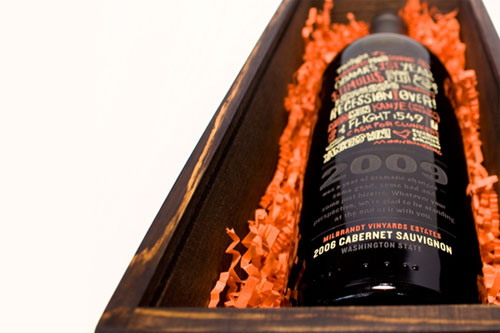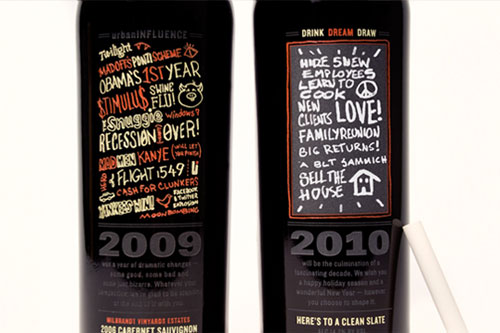 [ SOURCE ]
Bols Genever Holiday Pack
This Christmas packaging for Bols Genever introduces the Dutch drinking ritual known as Kipstootje. Or, translated to English, "a little head butt."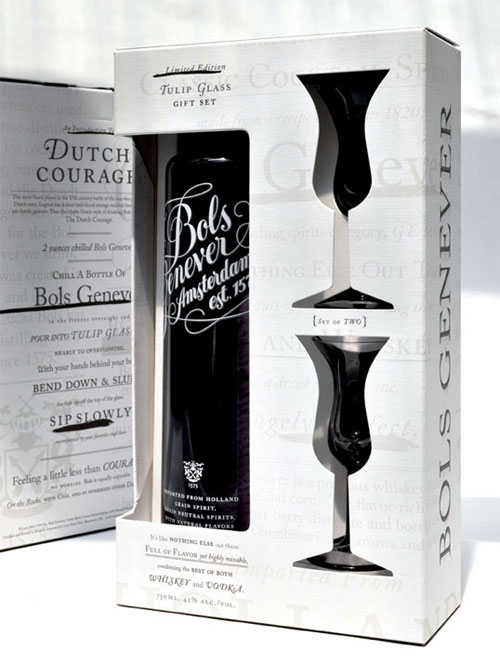 [ SOURCE ]
Jonathan Adler Holiday Packaging
Includes three Christmas packaging designs. The first is the Peace + Love Ornament Set in a groovy box with hand-drawn typography and a custom pattern inspired by the ornaments.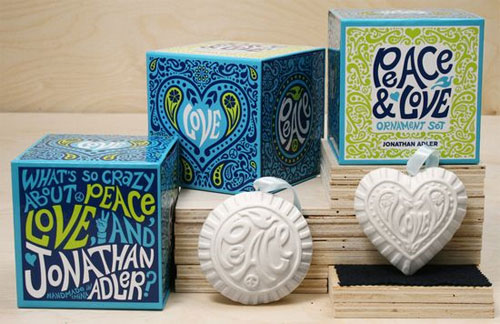 The second is a provocative porcelain Banana Ornament in a pop-y, bold box, with a tongue-in-cheek graphic on the bottom.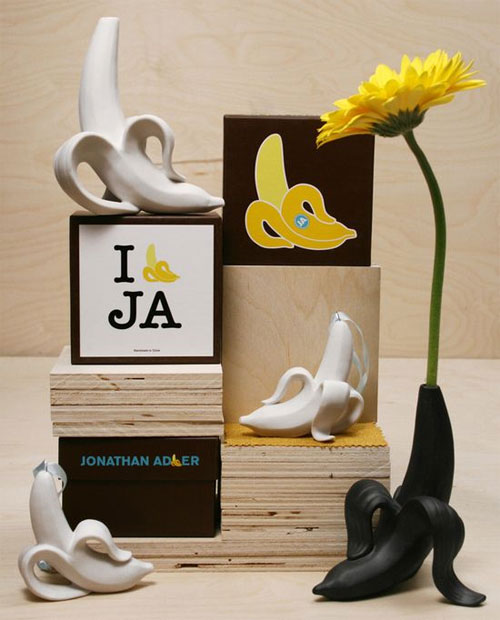 The last consists three packages–a trio of Pop Menagerie ornaments with patterns on each box that coordinate with the bursts of color on the ornament.
[ SOURCE ]
25 Years Of Holiday Cheers
Every year, Duffy & Partners designs a wine bottle as a way to spread some holiday cheer. Each design is different, but they all have a single purpose: celebrating the joy of the holidays.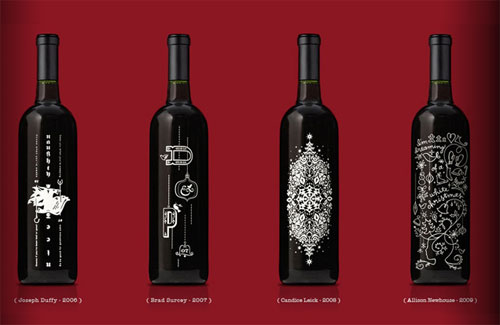 [ SOURCE ]
Johnny Walker Holiday
Whether you are gifting, serving or entertaining with Johnnie Walker this holiday season, you are sure to make a lasting impression.
[ SOURCE ]
Gravitea Holiday Gift
The set includes a custom tumbler, a tea ball, recipes, and 3 teas to inspire and relax.
[ SOURCE ]
Coca-Cola's 2007 Holiday Packaging
This Christmas packaging  is part of the campaign, "Give, Live, Love"  These Christmas packaging designs were featured on cans, bottles, and boxes.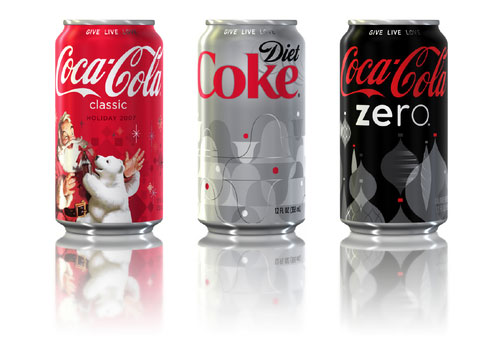 [ SOURCE ]
Thymes Frasier Fir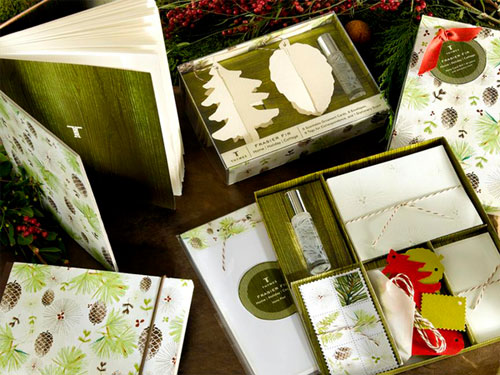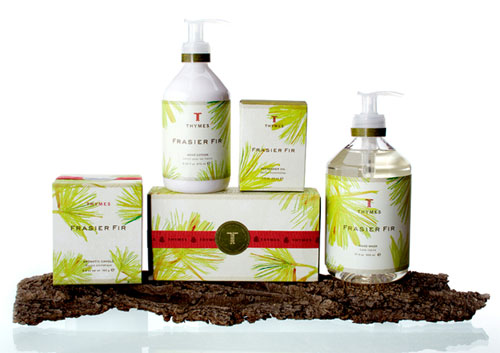 [ SOURCE ]
Holiday Gift Packaging for Amore Pacific
The pattern is inspired by architectural elements from the Flagship Beauty Gallery and Spa.
Allegro Holiday Packaging
The gift tin includes two bags of coffee. Hot cups were part of the holiday promotion and contained coffee.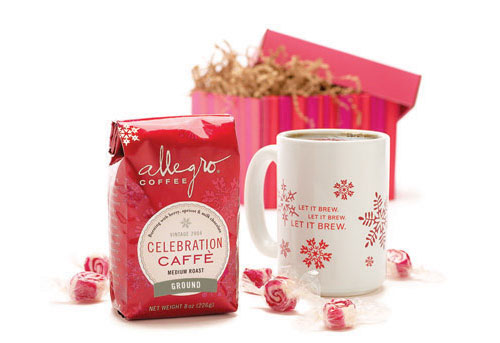 [ SOURCE ]
Purina Point of Sale Holiday Campaign
Owners love their pets. Research has shown that the holidays are special time for giving gifts to our small furry friends. This set of POS focuses in on exactly that.
[ SOURCE ]
Absolut Glimmer Holiday Packaging
Absolut Glimmer has the look of a cut crystal decanter that mimics the look of classically cut crystal.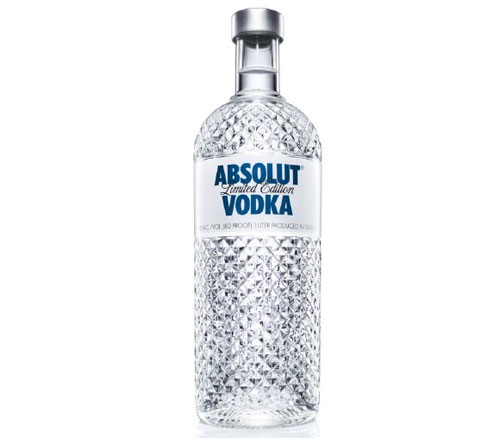 [ SOURCE ]
Armani Exchange Holiday Packaging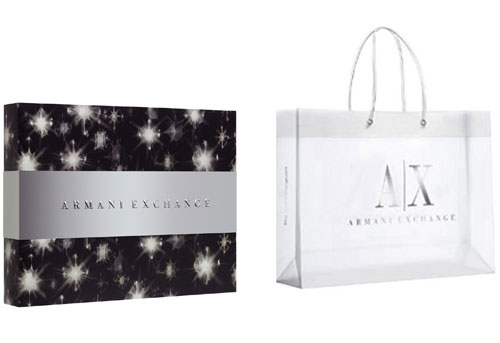 Caribou Coffee Holiday
[ SOURCE ]
Jurlique Biodynamic Beauty Boxes
[ SOURCE ]
Related Free Design Resources