500+ Christmas Vectors for Holiday Designs
Free vector art graphics that are readily available from various websites are a lifesaver for busy designers like us especially this time of the year when we have so many deadlines to beat. To save you from hopping from one to site to another looking for Christmas vectors that you can use in your holidays designs, we decided to come up with a mega list of resources consisting of more than 500 vectors that you can use for free.
Christmas is just 40 days away. I am sure many of us have already started working on their Holiday Season projects. I hope this roundup of free Christmas vectors could be of great help in whatever you are doing! On the other hand, if you do not see any uses for these graphics right now, you might just want to bookmark this post for future reference. Most of these Christmas vectors sets are free for personal and noncommercial purposes. Please check out the individual licenses of these resources before using them.
CHRISTMAS VECTORS FOR THE HOLIDAYS
01 – Christmas Labels in Vector Format
A set of six beautiful Christmas stickers with golden details and hand drawn graphics.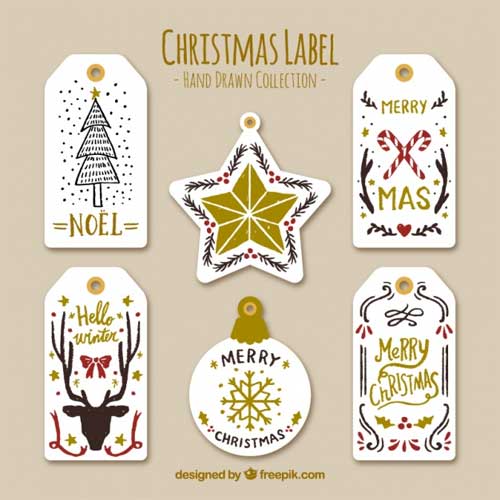 [ DOWNLOAD ]
02- Christmas Card Vector Templates
There are four Christmas card designs in this set: three horizontal and one vertical layout.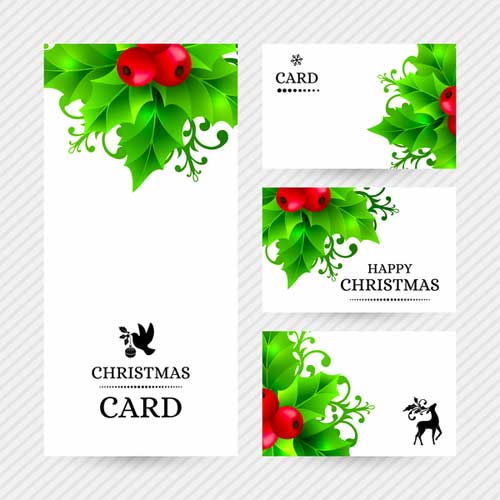 [ DOWNLOAD ]
03 – Merry Christmas Badges
A Winter season set of Merry Christmas badges and labels for cards.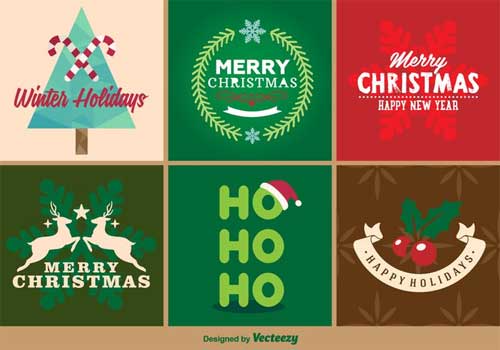 [ DOWNLOAD ]
04 – Christmas Cards in Vector
Total of 13 Christmas-themed vector art in EPS and Ai (Illustrator) formats.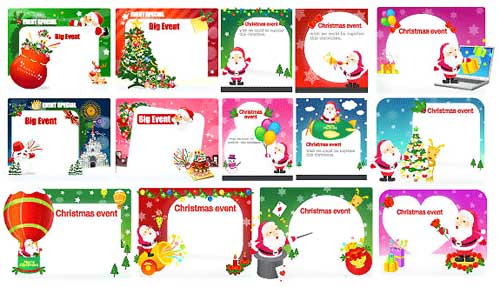 [ DOWNLOAD ]
05 – Happy Holidays Cards by Minercia on Deviantart
There are 3 vector files in this set featuring glowing Christmas tree in three different color schemes, green, purple and red.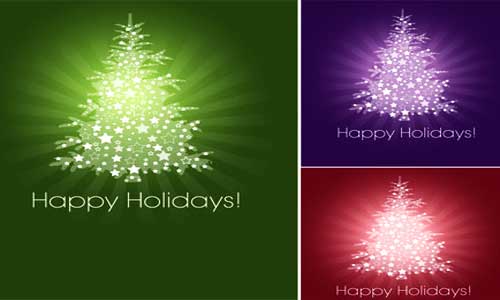 [ DOWNLOAD ]
06 – Christmas Cards Vector Set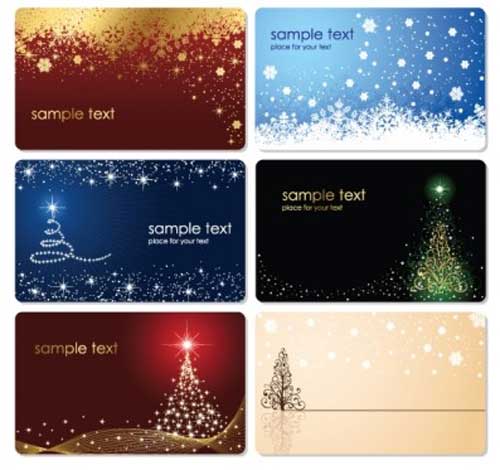 [ DOWNLOAD ]
07 – Golden Christmas cards in hand drawn style
[ DOWNLOAD ]
08 – Vector Christmas Tickets and Tags
[ DOWNLOAD ]
09 – Vintage Christmas Sale and Gift Tags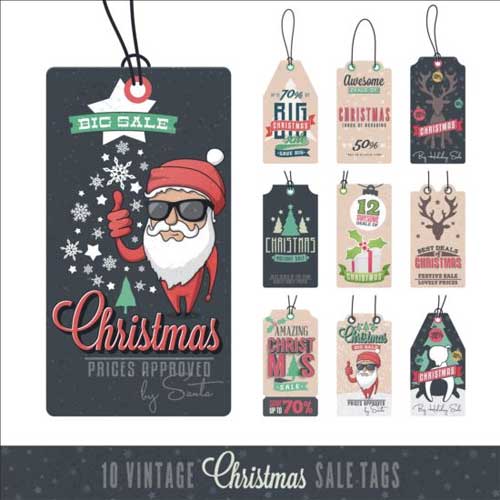 [ DOWNLOAD ]
10 – Nice hand drawn Christmas cards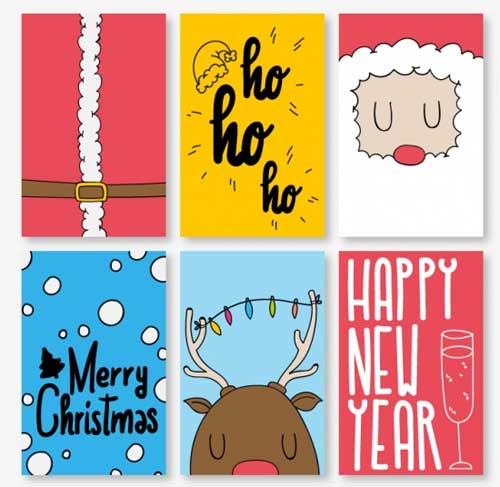 [ DOWNLOAD ]
11 – Gingerbread Cookies Vector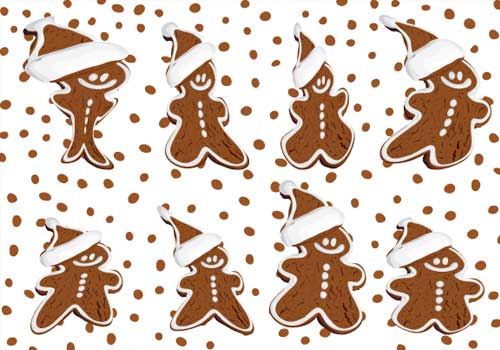 [ DOWNLOAD ]
12 – Christmas labels collection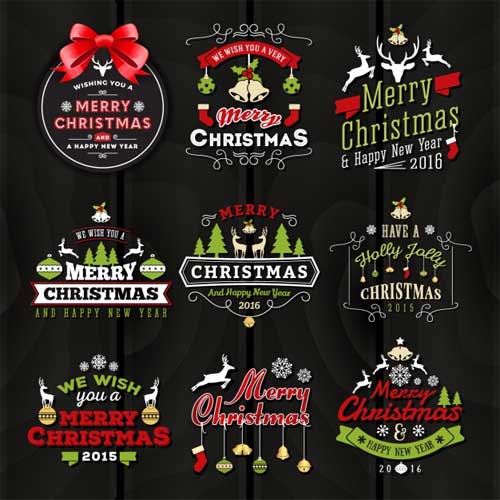 [ DOWNLOAD ]
1 3- Christmas Typographic Label Set
Here is an awesome set of assorted typographic Christmas labels that you are sure to find many great uses for.
[ DOWNLOAD ]
14 – Christmas Greetings cards
A set of six colorful Christmas Cards with snowflakes background.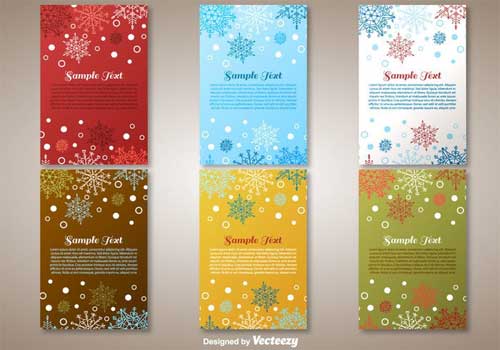 [ DOWNLOAD ]
15 – Merry Christmas with watercolor labels collection
[ DOWNLOAD ]
16 – Christmas Lights Background
A set of shinny Christmas lights background for banners or postcard design.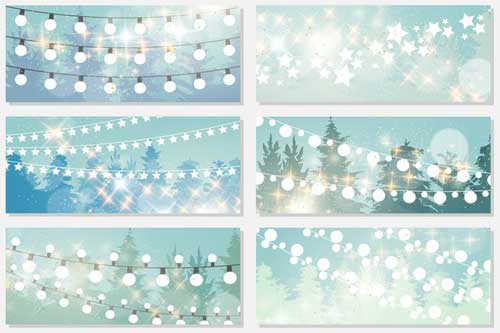 [ DOWNLOAD ]
1 7- Christmas elements on a red background
[ DOWNLOAD ]
1 8- Collection of blue Christmas cards
[ DOWNLOAD ]
19 – Christmas baubles hand drawn vectors
[ DOWNLOAD ]
20 – Christmas card with holly berry vector material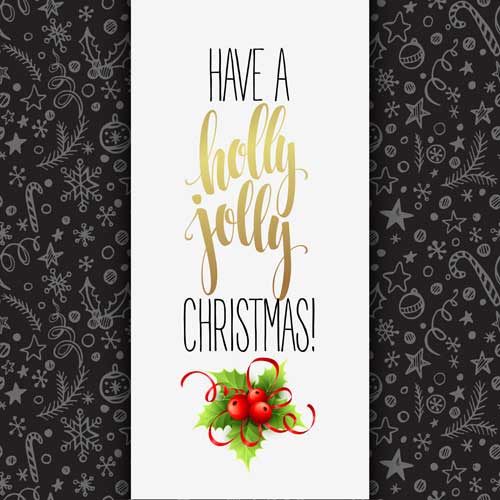 [ DOWNLOAD ]
21 – Winter Christmas background templates
Christmas season blue winter card and posters with geometric background.
[ DOWNLOAD ]
22 – Christmas Vector Icons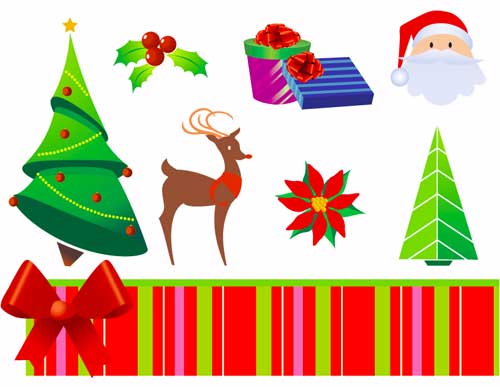 [ DOWNLOAD ]
23 – Christmas Gifts Vectors
[ DOWNLOAD ]
24 –Merry Christmas Everybody Vector Graphics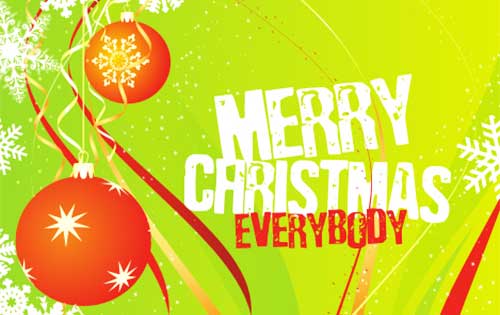 [ DOWNLOAD ]
25 – Winter Tree Card
[ DOWNLOAD ]
26 – Christmas Frame Vector Graphic
[ DOWNLOAD ]
27 – Merry Christmas And Happy New Year Vector Graphic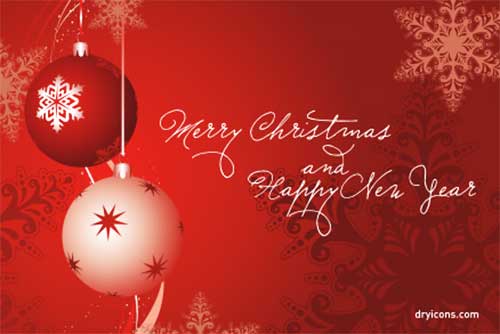 [ DOWNLOAD ]
28 – Snowman greeting Vector Graphic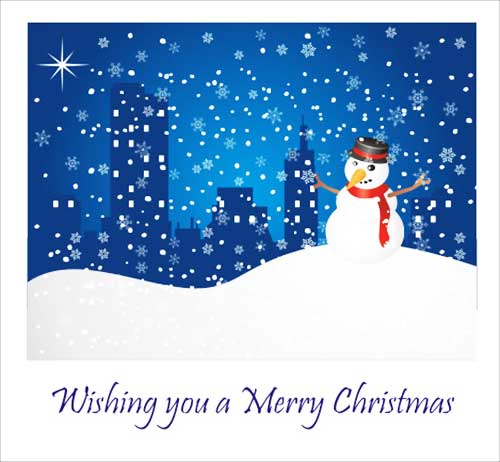 [ DOWNLOAD ]
Related Free Design Resources