30 Stunning and Unique Church Pictures
In this post, we are going to look at 30 stunning church pictures from around the world. Most are exteriors of churches but there are also interiors of churches included. Most of these photographs make use of HDR photography, which involves taking multiple photos at different exposures of the same scene with the intent of merging them together. You may view more information about each of these church pictures by clicking on  link below each preview image.
---
BEAUTIFUL CHURCH PICTURES
Devon Church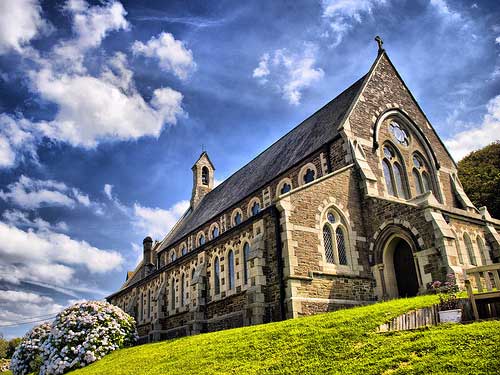 [ SOURCE ]
Paoay Church, Philippines
History has it that the Parish of Paoay church started in 1593 by Augustinian Missionaries.  The church has withstood several major earthquakes already.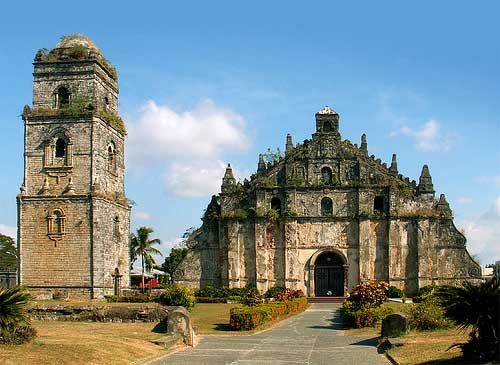 [ SOURCE ]
The Stanford Church in the Photowalk Storm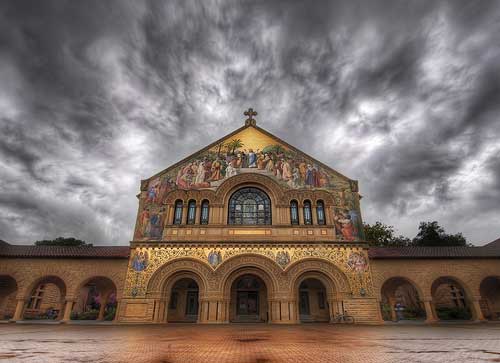 [ SOURCE ]
Paraportiani Church, Mykonos
Paraportianí Church is one of the most famous architectural structures in Greece. Its name means secondary gate, because it was built on the site of one of the gates of the Medieval stone walls. Some parts of this beautiful church date from 1425.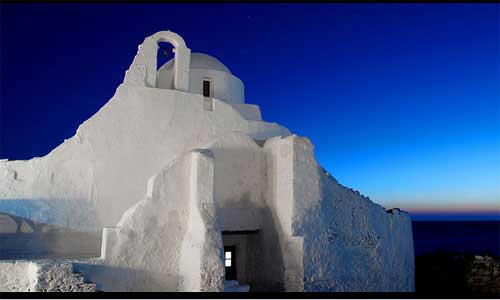 [ SOURCE ]
The Church in Limelight
This is Le Sacre Couer in Paris. It's a beautiful old Catholic church that sits in the Montmartre section of Paris.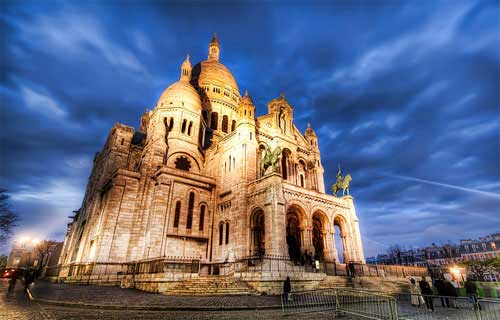 [ SOURCE ]
Church of the Nativity of Our Lady (in front) – Vitoslavlitsy wooden museum, Novgorod
The Church of the Nativity of Our Lady from Peredki (16th century ~1531) stands out for its structural perfection. Stemming from the Kuritsko Church is the Dormition, an icon painted in the 14th century (now in the Novgorod Museum of History, Architecture and Art). The remarkable icon of St Nicholas from the Church of the Nativity, probably also belonging to the 14th century, is kept at the Hermitage (St.Petersburg).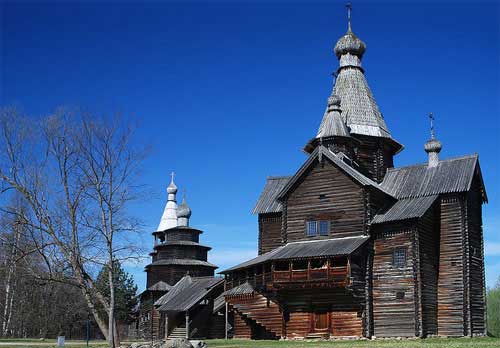 Grundtvig Memorial Church 1913-1940
Jensen-Klint's main work, the Grundtvig Memorial Church Northwest of Copenhagen, is often named as an example of expressionist architecture.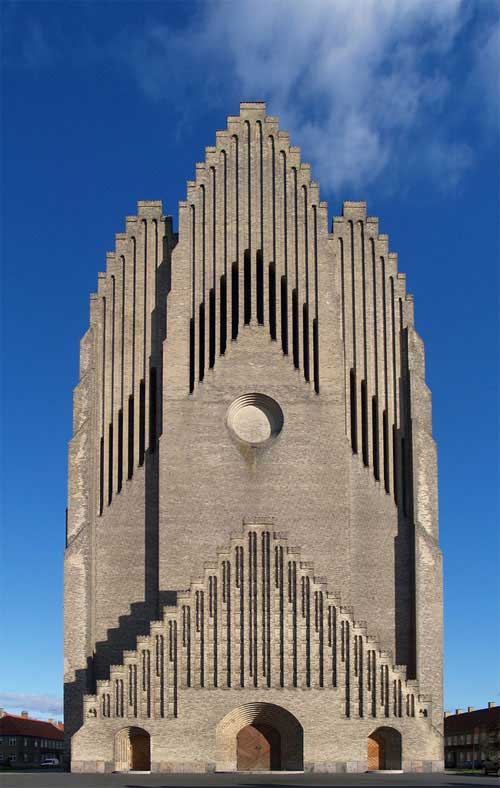 [ SOURCE ]
St Paul's Church
This church was built by the Portuguese in 1521 and was known as "Our Lady of the Hill" until the Dutch occupation of Malacca in 1641. It was then renamed St Paul's Church and was used by the Dutch until the completion of the Christ Church in 1753. This church is famous as the temporary resting place of St Francis Xavier after his death in 1552 and before his body was moved to its final resting place in Goa, India in 1553.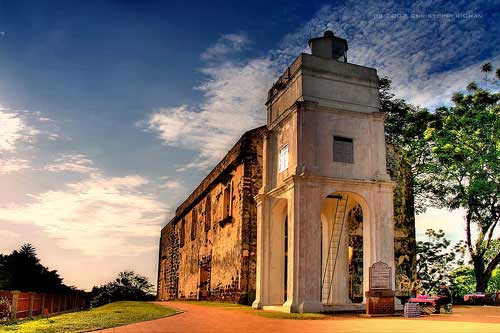 Atlantis Italia
The 14th century campanile of Graun village church, in the province of Bolzano-Bozen on the Italian/Austrian border, emerging from beneath the waters of Lake Resia. This 6.6 square kilometre artificial reservoir was created between April 1940 and July 1950, the minor delay in completing it caused by the major rumpus that was the Second World War. During the winter, the lake often freezes over, making the campanile reachable by foot, while on stormy nights, so legend has it, the old bells are still said to ring out from inside their aquatic stronghold…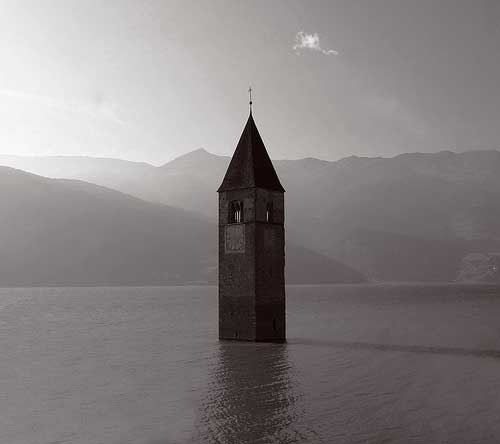 [ SOURCE ]
Slovak Catholic Church of the Transfiguration
Built in the middle of a field by Stehpen Roman in the 1970's, it is the only church in North America consecrated by Pope John Paul II.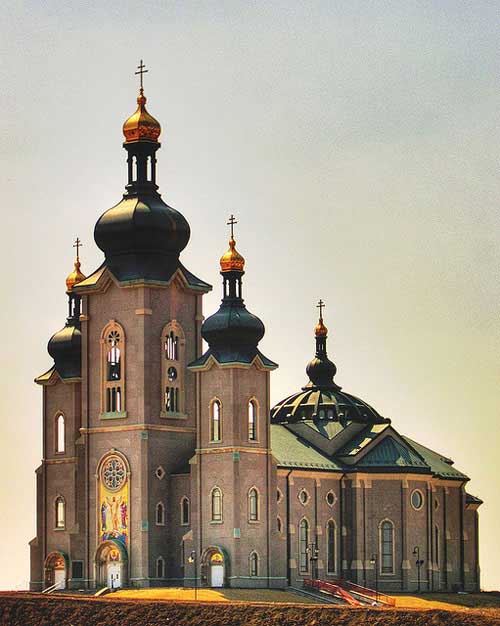 [ SOURCE ]
Chesme Church
The Church of John the Baptist at Chesme Palace, near St Petersburg, Russia. Built 1777-80. Yury Velten, architect.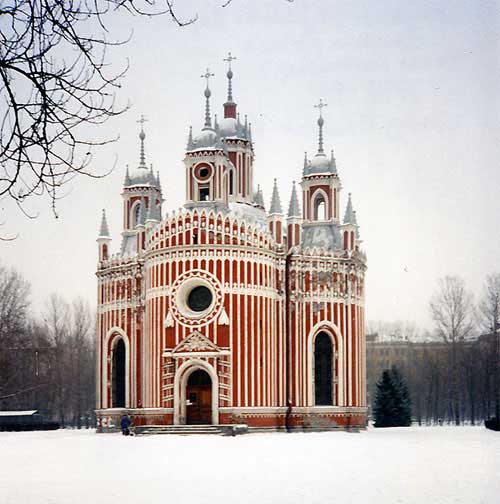 [ SOURCE ]
Tekapo Stone Church
Historical Church of the Good Shepherd on Lake Tekapo shore in New Zealand.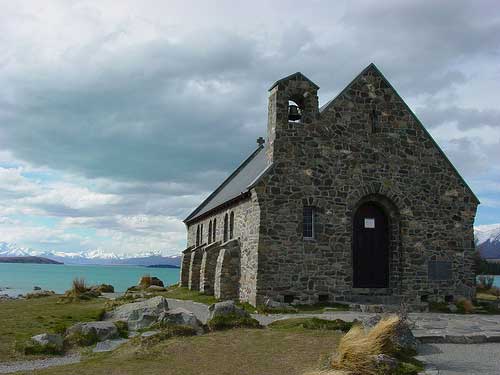 [ SOURCE ]
Old old church
An old old orthodox church, now almost a ruin in Voronej District, on the Black Land.
During the second world war,the Nazis were taken refuge in this church. However, they were all killed by Russian partisan.
[ SOURCE ]
Oldham Parish Church
The Oldham Parish Church of St. Mary with St. Peter is the Church of England parish church for Oldham in Greater Manchester, England. It forms part of the Diocese of Manchester,and is one of several Grade II listed buildings in Greater Manchester.
[ SOURCE ]
Another Wooden Church
This is one of the two wooden churches in the Open Air Museum in Bardejovske Kupele, Slovakia. This image is an HDR from three shots, taken with Canon 450D with Sigma 10-20mm lens from a tripod.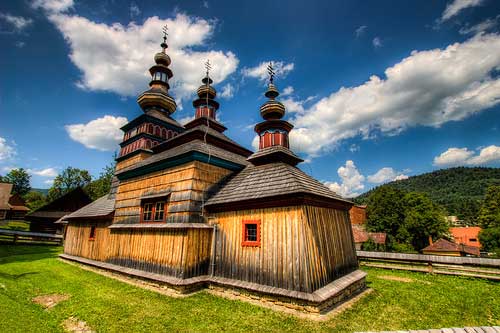 [ SOURCE ]
Duomo di Firenze ~ Florence, Italy
This is a photo of the "Basilica di Santa Maria del Fiore", the cathedral church (Duomo) of Florence, Italy.
[ SOURCE ]
Santa María del Mar, Barcelona (Spain) HDR
Barcelona's Ribera district is dominated by Santa María del Mar, an imposing church built between 1329 and 1383, at the height of Catalonia's maritime and mercantile preeminence. It is an outstanding example of Catalan Gothic, with a purity and unity of style that are very unusual in large medieval buildings.
[ SOURCE ]
St Bridget's church
This red brick Italian Gothic church formally opened its doors in 1887 in Jersey City, New Jersey. Today it houses the parish business office, a bustling day-care center and grammar school, a meeting room for youth of the parish, and a religious education center for both children and adults. St. Bridget's church, with its spacious rear section, is an ideal location for large and small meetings and retreats.
[ SOURCE ]
Godly Sunrise in Reykjavik
A shot of a church in Reykjavik in Iceland.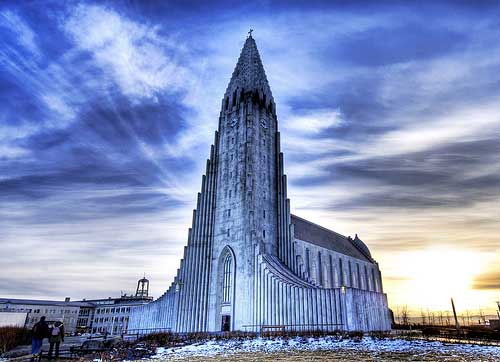 [ SOURCE ]
Cathedral of Santa Eulalia – Catedral de Santa Eulalia, Barcelona HDR
The Cathedral of Santa Eulalia (in Catalan, La Seu, the bishop's "seat" or cathedral) is the Gothic cathedral seat of the Archbishop of Barcelona, Spain.
[ SOURCE ]
Notre-Dame… Pas de Paris!
HDR picture of the interior of the Minor Basilica Notre-Dame in Neuchâtel, the biggest and most important catholic Church of Neuchâtel.
[ SOURCE ]
Notre Dame of Lyon
This is the interior of the Basilique Notre Dame de Fourvière in France.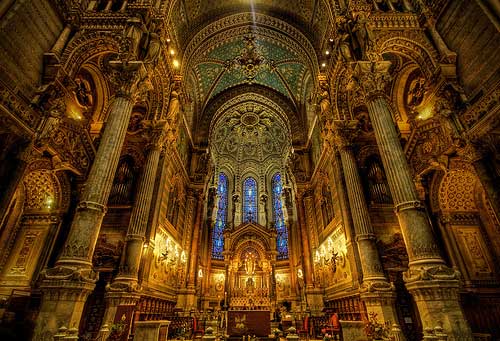 [ SOURCE ]
Beijing Christian Church
An after-dusk shot of a Christian church in Beijing, China.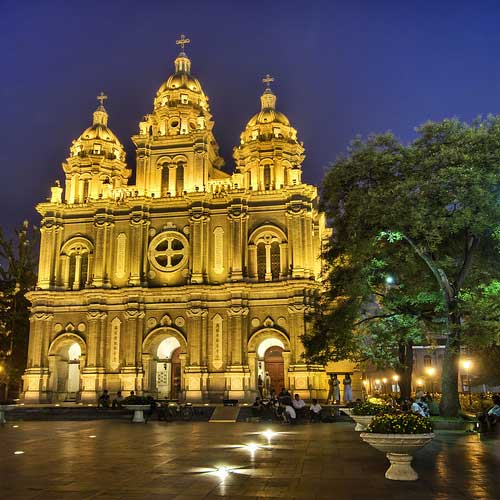 [ SOURCE ]
Sanctuary of Santa Luzia – Portugal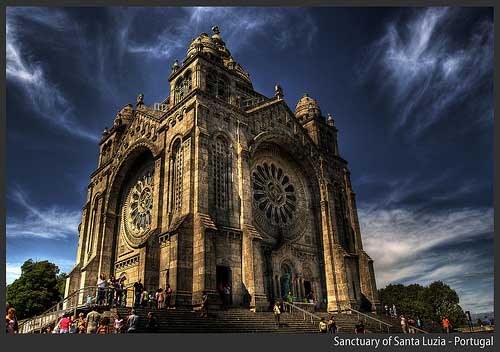 [ SOURCE ]
Fred W. Symmes Chapel (North Carolina) at Sunrise
[ SOURCE ]
Cassino (Fr) – Internal Abbey of Montecassino (Interno Abbazia)
Monte Cassino is a rocky hill about 130 km (80 miles) southeast of Rome, Italy, c. 2 km to the west of the town of Cassino (the Roman Casinum having been on the hill) and 520 m altitude.
[ SOURCE ]
Stavanger domkirke
Stavanger Cathedral (Stavanger domkirke) is Norway's oldest cathedral. You can find this church in the middle of Stavanger, and is the seat of the Diocese of Stavanger.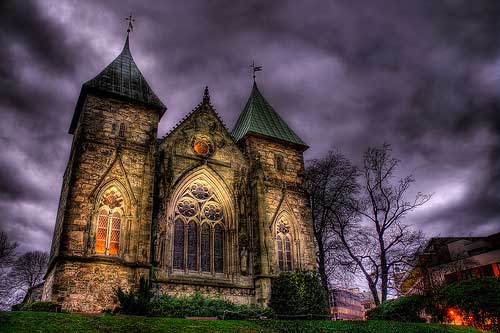 [ SOURCE ]
Memory Lane
Memorial church at night, Stanford University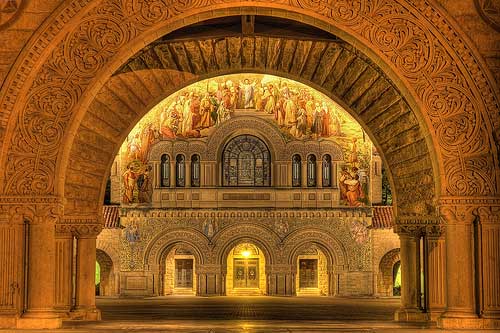 [ SOURCE ]
Catedral de Baeza in Baeza, Jaén (Spain)
[ SOURCE ]
The Magic of Santorini
Oia, Santorini (Greece).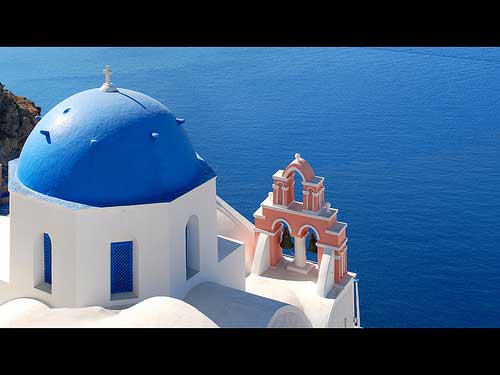 [ SOURCE ]
Related Free Design Resources