28 Most Creative Business Cards for Inspiration
One needs plenty of ideas, creative juices and inspiration to come up with really creative business cards. As graphic designer, you need to consider so many things before you can come up with a concept. With a limited space, the challenge to design a business card that speaks of the product or services that it is promoting. Thus, in this post, we gathered together what we think are the most creative business cards from around the web.
---
MOST CREATIVE BUSINESS CARDS
If you have a personal favorite that is not included in this list, please feel free to post the link in the comments field below. I hope you also find these business cards inspiring as well.
Wooden Business Cards
These creative business cards were crafted from off-cuts of walnut wood used in the product (and featuring the same logo).
[ SOURCE ]
Groundflights Business Card
Two-color letterpress printed business card with die-cuts and perforation.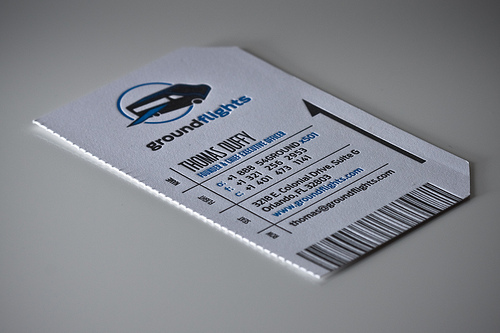 [ SOURCE ]
Fuelhaus Creative Business Cards
Fuelhaus' creative business cards match its brand…unique and capable of lighting you on fire.
[ SOURCE ]
Popupology Business Card
These creative business cards come in strips of five so you can just rip and fold. Make sure to check out the video to see these cards in action.
[ SOURCE ]
Craftsman's Business Card
Business Card for a Cabinetmaker in Montreal, Canada.
Running Doves Business Card
It is printed 6 colors on Crane's Lettra 220LB Fluorescent White paper. Overall die-cut by Prestige Graphics.
[ SOURCE ]
Beauty and Spa Business Card
Very simple yet elegant and striking this die cut business card featuring a silhouette of a woman and a measuring tape.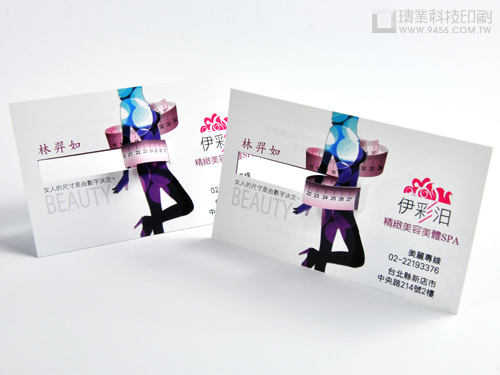 [ SOURCE ]
Spot UV Card for Classic Winemakers
A more experimental approach to a business card, spot UV covers the seams of the barrel, wine spots, and barrel bands.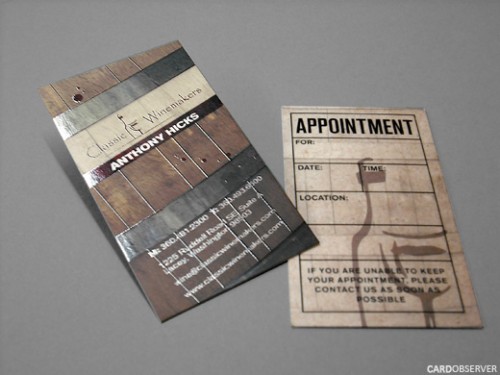 x
[ SOURCE ]
Hero Film Business Cards
A business card design for a filmmaker that looks like a film strip in black and white and blue logo
Swiss Army Business Cards
Themed in the style of a Swiss army knife with accurate scale rule and cut out SPORK® and CHOPSTICKS®. These card also has a space for the whoever gives out the card.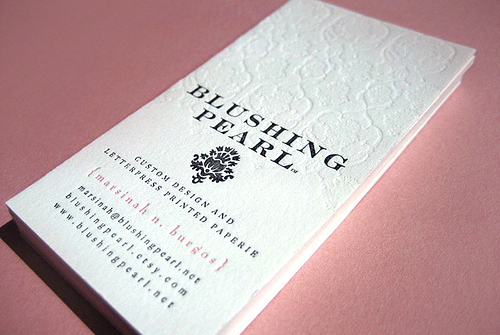 [ SOURCE ]
Blushing Pearl
Letterpress printed business card in blush pink, black, and a blind print background.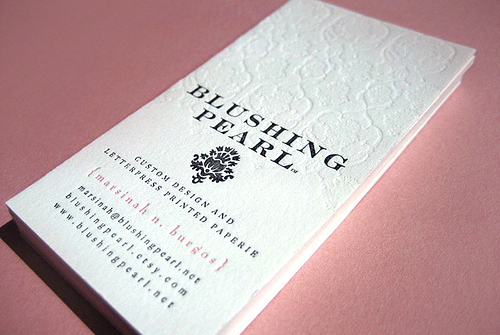 [ SOURCE ]
Cement Solutions Bottle Opener Card
A limited edition bottle opener business card from Canadian company Cement Solutions.
[ SOURCE ]
Band Aid Creative Business Cards
Business card concept for a professional nurse.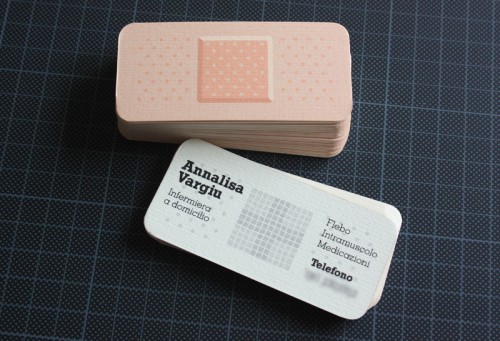 La Bella Vita Photography
A letterpressed business cards for a photographer featuring a very creative logo.
[ SOURCE ]
23rd and 5th Creative Business Cards
A letterpress business card printed by twopaperdolls.com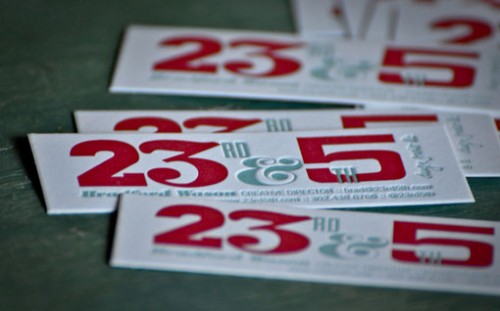 [ SOURCE ]
Business Card for Makeup Artist
A very fitting promotional and calling card for someone from the beauty industry.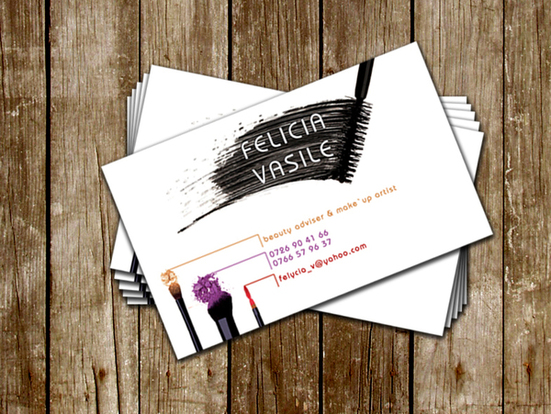 [ SOURCE ]
Grosz Co Lab Business Card
This card features white letter engraved on black stock, blind embossed and laser cut 'reversed braille'.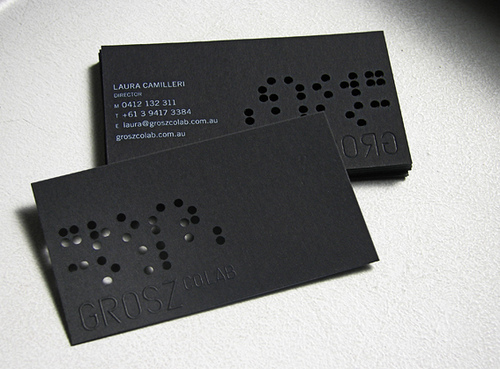 [ SOURCE ]
Jason Permenter Design Business Card
This card makes use of crisp, bold, black-and-red lettering on a more rustic paper to achieve a textured look and feel.  Each card was printed in-house with archival inks and cut by hand from a master sheet to 54 X 15.25 mm. The final aspect ratio of the cards was chosen as a result of the typography, rather than the other way around. Obviously, it's a very small card, but the text turns out to still be very legible at that size due to the contrast and scale.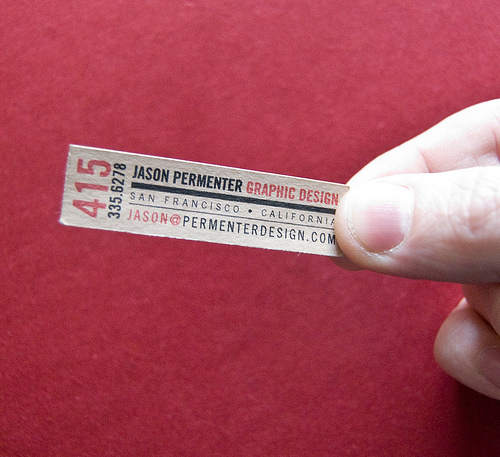 [ SOURCE ]
3 Keys Business Card
These creative business cards for a psychologist carries a very catchy slogan and design. The concept was taken from the idea that these computer keys, Crl+Alt+Delete, are synonymous with problems. And to clear these problems, we sometimes need to reboot.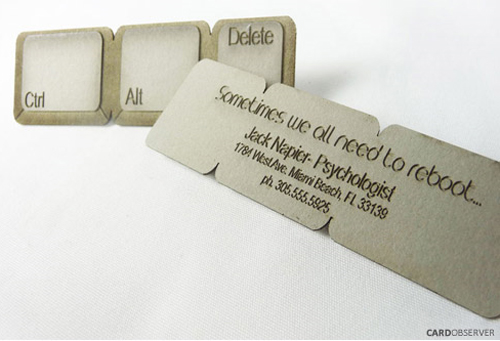 [ SOURCE ]
Blue Diamond Card
Second revision of business card caliper. This particular one in a faux blue diamond plate paper.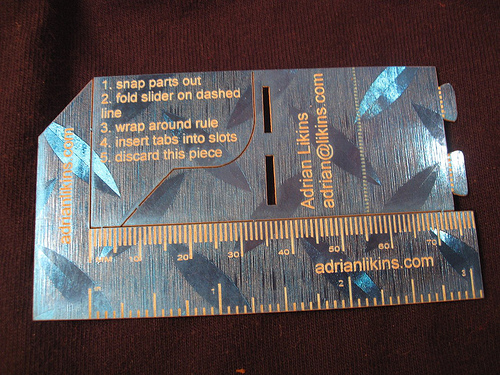 [ SOURCE ]
Jessica Morrisy Letterpress
These business cards were printed as a blind impression with cyan ink.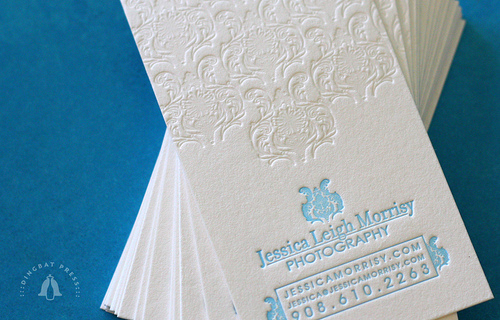 [ SOURCE ]
DJ Business Card for Global Sound
To view the contact details, you have to rotate the disc. A very creative business card design.
[ SOURCE ]
J2 Square Letterpress Card
Two custom mixed colors were used, starting from Pantone specs, but developing more subtle complexity through complementary color reduction. (adding a hint of green to the red for instance) Crane Lettra 600gsm 2?x2? die-cut.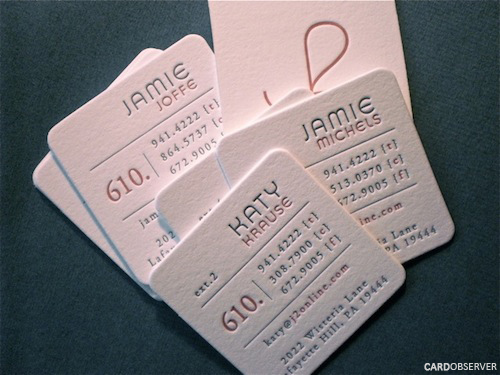 [ SOURCE ]
TunnelBravo Business Card
New agency cards for TunnelBravo.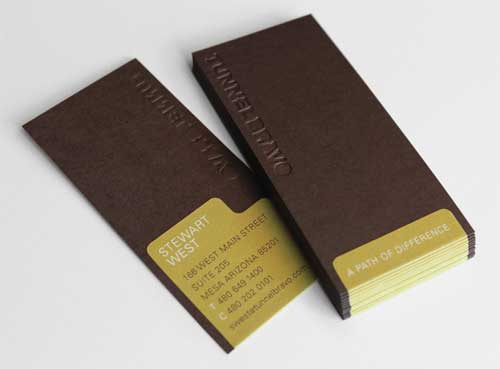 [ SOURCE ]
Brand Diffusion Business Cards
A modern looking business card in blue that makes use of digital-looking fonts.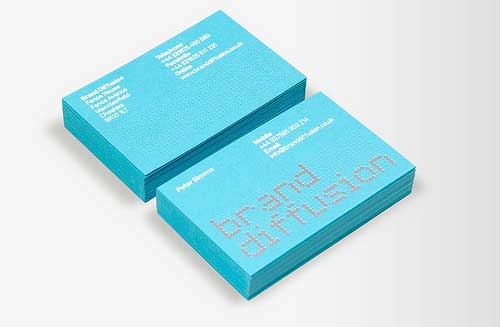 [ SOURCE ]
BrandGlow Business Cards
Letterpress was used on both sides – in the front, in the logo (icon) and in the back – as letter "B" in phrase: just B creative.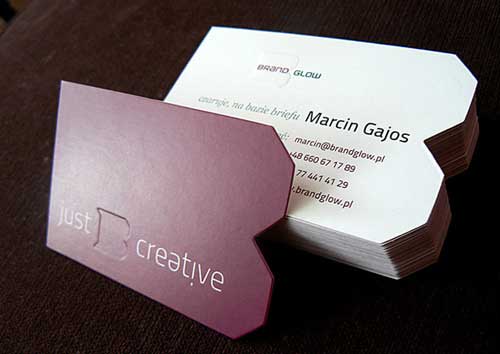 [ SOURCE ]
Render business cards
A business card design for a startup architecture & CGI studio based in Aberdour, Fife. The chosen name Render, is relevant to the business as they specialize in the rendering of 3D architectural drawings and visualisations. The creative approach was derived for the name render and the way that un-rendered images and objects are displayed by the way of a wire frame box with strike through.
[ SOURCE ]
Related Free Design Resources