Free Printables: 6 Cute Easter Journaling Cards
Here is another set of free printables for your Easter holiday celebration. Like the previous set, these journaling cards come in 3×4 inches size. The cards feature cute cartoon images with an Easter theme such as chicks, bunnies, and decorated eggs. Aside from using them as title cards for your journals and scrapbooks, you may also use them as gift tags or note cards. The cards have rounded edges.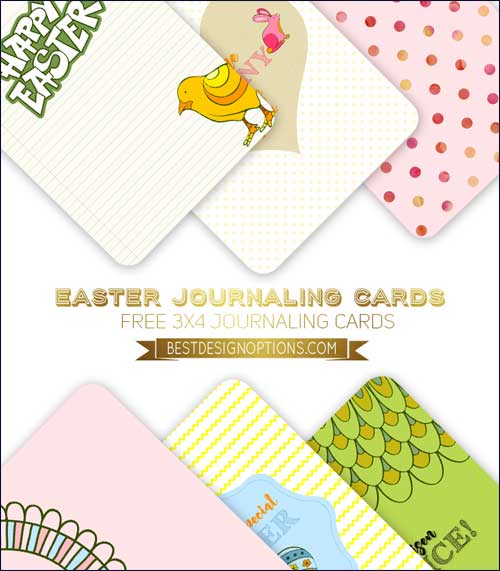 The journaling cards are contained in a two-page Adoobe PDF file. All you need to do is to download the file (link below the preview image), extract the PDF file from the archived file, open in your computer, print, and then cut. The layout is sized 8.5×11 inches, thus it is best to print them on letter sized paper. It will also fit on A4 size paper without any problem. Use these journaling cards to organize your Easter memories with family, friends and loved ones. These journaling cards are perfect as cover or title cards. You can write on them using permanent marker. You can also stick on labels and flags to decorate them. Below is a preview image featuring some of the journaling cards included in the set.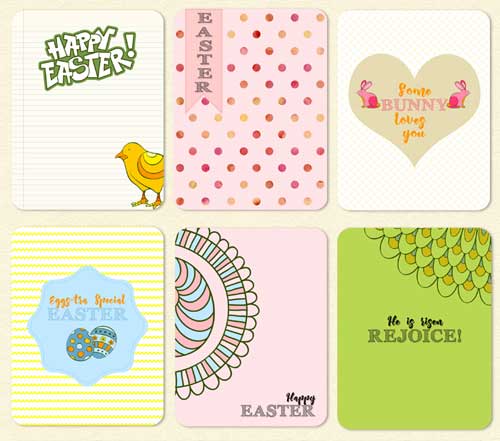 ---
As a bonus, we also included some Easter stickers such as decorated eggs, bunnies, and butterflies. These are included in the PDF that you may download (link above).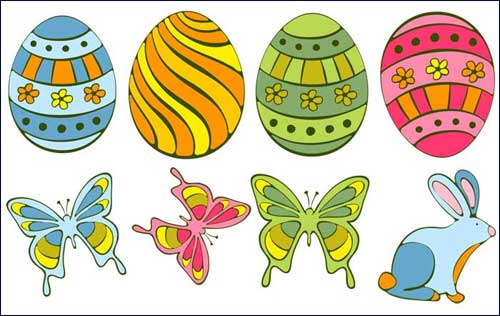 TERMS OF USE:
These printables may be used for personal projects only. A link back is required if you use them. Also, please refrain from making them available for download outside of this site. If you want other people to know about our freebies, please refer them to this post.
IMPORTANT!
The download file is password-protected to prevent hotlinking and discourage people from violating terms of use of our brushes. When prompted for a password, just key in "bdo".