25 Elegant Business Cards for Inspiration
Elegant business cards are your best choice if you want your card to be memorable by not being too loud. We use business cards to get us noticed and make a lasting impression to our clients so that they remember us when they are looking for services. But, I would like to stress though that our cards do not need to be very elaborate and fancy. As I said, we want us to get noticed and not our cards.  Simplicity does not equal plain.  A simple yet elegant business card design can go a long way. Yes, elegant and simple. Just the way you describe yourself.
To prove my point, just look at these 30 simple yet very elegant business cards that will surely make people look twice. Most of these designs compiled in this post are from Behance Network, Flickr and and other websites.
If you happen to like this post, we recommend that you also check out some of our related posts about business card designs:
---
25 ELEGANT BUSINESS CARDS
If you are interested to know more about a particular business card design, simply click on the preview image and it will take you to a new page where you can view more pictures in high-resolution format and other important details. I hope you will find these business card designs inspiring as well. Have a nice day!
Francisco Giner Calero
A typographic design in a brown kraft paper using tag cloud style makes this card irresistible.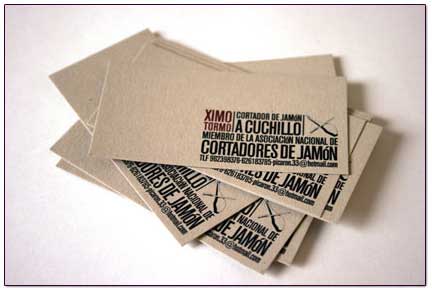 Stefano Fabri Photographer Business Card
A simple yet very elegant design in black background is a good choice if you want a simple yet not boring card.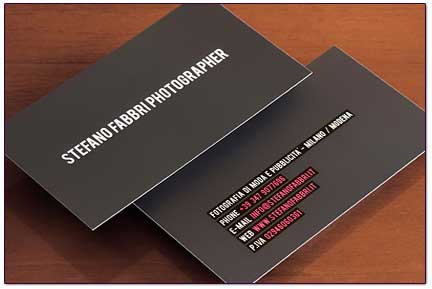 Amy Berman Letterpress Business Card
Letterpress printing combined with embossing or de-bossing can give a touch of style to your card.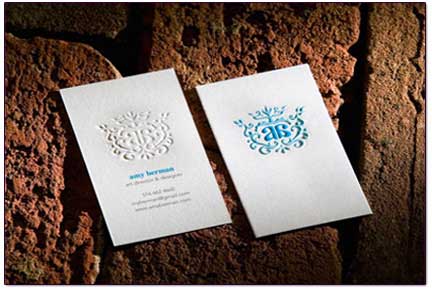 Pascal Bosquet
This black business card uses bold text with UV gloss in the same color as the background.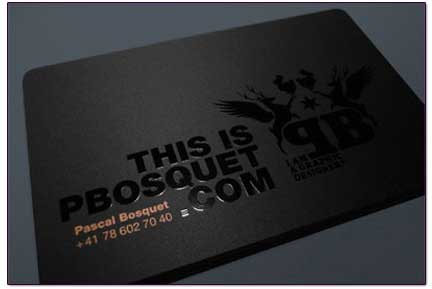 Typographic Business Card by Bottomless Paddling
Simple business cards using hand stamps.
Fizi Pao- Lee Design Office
A very simple design with embossing and gloss.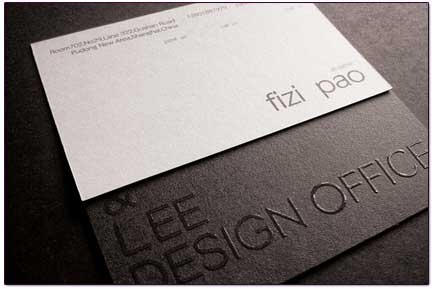 Playful
One card design but comes in different color schemes.
Ploc Media
SILNT Business Card
This white on white business card looks very neat and classy.
James Wickenden Cards
Ster Anko (Clothing for Men and Women) Business Cards
Karen Gaskill's Foiled in Metallic Pink and Gloss Black on charcoal board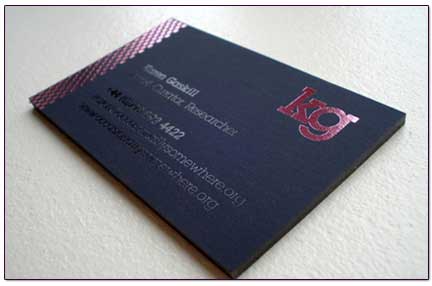 Missimalukki Webshop Cards by LGL Communication
Optimum Fotography business card by Tate of Ink Studio
Bryon Darby Photography business cards
More Often Clothing Stamped Business Cards
Green Business Cards by Jamie Wieck
Fuse Print and New Media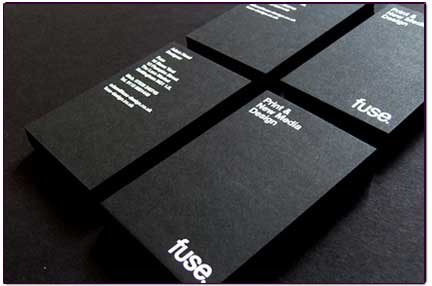 Liz Maybury
Random Sequence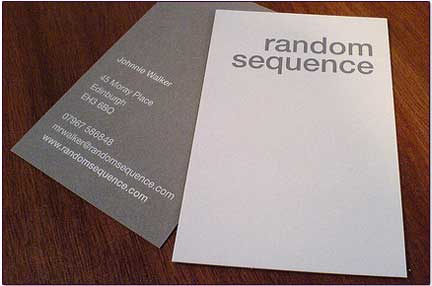 Mars Made Business Card Design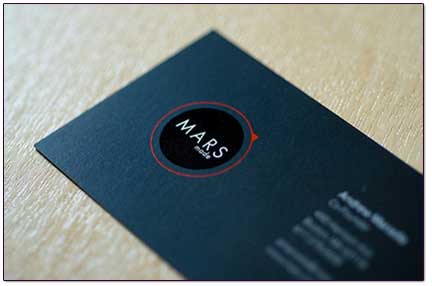 Moo Design Studio Business Card
Jason McGrew by the Mandate Press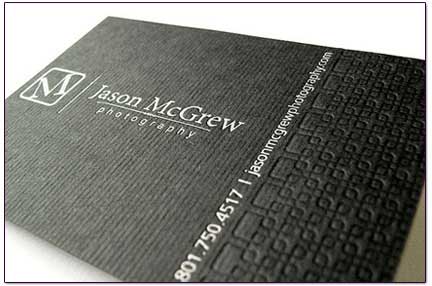 Moker Ontwerp
Cake and Pie
Related Free Design Resources