160+ Free Digital Papers With Floral Backgrounds
Floral backgrounds are perhaps among the most popular backgrounds for both print and web designs. They are very versatile that you see them in almost any theme and settings such as for weddings, engagement parties, birthdays, Mother's Day celebration.
To help you organize and record your memories, we put together more than 160 digital floral scrapbook papers featuring floral backgrounds. You can use these floral backgrounds to create journaling cards, flags, ribbons, tags, and labels. You may also use these digital papers to create greeting cards, postcards, flyers, even website headers and banners.
Below is a preview of the 13 sets of scrapbook papers with floral backgrounds that you can download and use for free.
---
FREE DIGITAL PAPERS WITH FLORAL BACKGROUNDS
To download the set that you want, click on the title for each entry (in blue text). Enjoy these free resources. Please let us know about what you think about these scrapbook papers by leaving a comment below.
13 Free Scrapbook Papers With Floral Background Patterns
Here is a set of 13 free floral scrapbook papers in pink and purple color combination. These are great for making cover and title cards for your journals and scrapbooks or background to frame your photographs. These are also great as background for wedding invitation cards or save-the-date cards, or maybe for baby girl birth announcement cards.
12 Lotus Flower Seamless Patterns on Brown Paper
Here is another set of 12 seamless floral backgrounds featuring lotus in different colors and arrangement. To make them more interesting, the patterns feature brown paper textures as background. Use these patterns as pattern (.pat) in Photoshop to repeat seamlessly. Thus, they are ideal as background for websites or to fill any shape and canvas. You may use the digital paper version in PNG if you do not have Photoshop.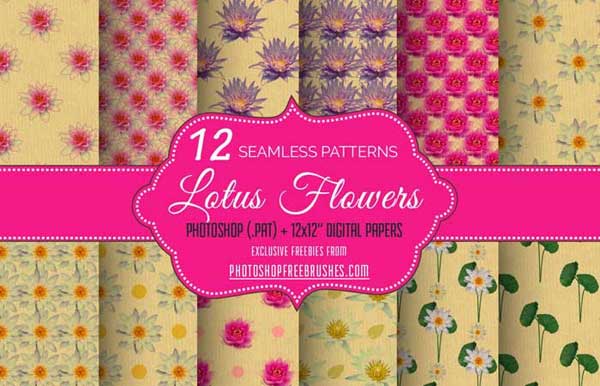 8 Cherry Blossoms Seamless Repeating Patterns
These patterns come with transparent backgrounds so you can still create different looks by changing the background colors. You may use these patterns in your scrapbook projects, as background for websites, as well as for party invitations this Spring. For those of you who are not familiar with Photoshop patterns (.PAT), the printable digital scrapbook paper pack in PNG format is for you. These are high-resolution at 12×12 inches, 300 DPI in size.
16 Yellow Flowers and Swirls Patterns
Likewise, here is a set of 16 flower patterns in yellow color scheme. They are seamless and are great as background for your projects, both web and print. You may download these patterns as .PAT file or as digital scrapbook papers in PNG format. The .PAT file contains the unique patterns in transparent background. Having transparent backgrounds lets you choose the background color. Thus, you can come up with different variations for each pattern.
16 Free Seamless Rose Pattern Backgrounds
These patterns are available in four styles in four different color schemes, giving you a total of 16 lovely patterns. The colors include in pink, blue, yellow and black backgrounds. They may be used as background for your photos, scrapbooks, invitations, collages, crafts, web graphics, among other things.
Free Floral Background Digital Paper Pack
Meanwhile, this set of 24 high-quality floral backgrounds feature vintage flowers, yellow floral paper, and shabby chic navy patterns. You may use them as backgrounds for scrapbooking or for wedding invitations cards. All papers are in 300 DPI at 12″ x 12″ (3600 x 3600) JPEG files.
18 Rose Patterns and Scrapbook Papers
Liwise, here is a set of free floral backgrounds you can use for making floral scrapbook papers with vintage rose designs. When using in Photoshop, make sure to rename the file extension first from PSD to .PAT so you can use them as patterns.
Free Scrapbook Papers with Floral Patterns
There are six high-quality scrapbook papers in this set featuring hand drawn floral patterns. All papers have resolution of 12×12 inches at 300DPI.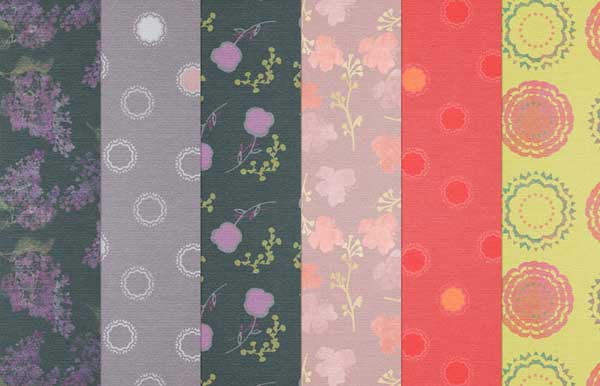 Free Digital Paper Pack May Day
Another six floral digital scrapbook papers featuring flowers with swirls and branches in various color schemes. All papers have resolution of 12×12 inches at 300 DPI JPEG format.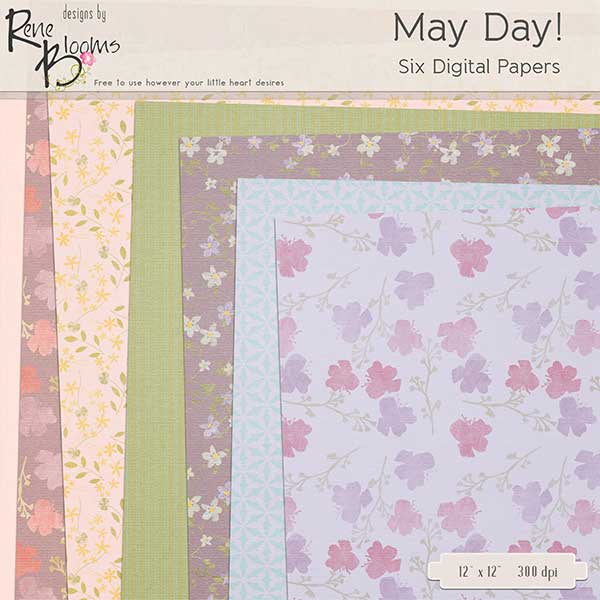 Free Floral Digital Scrapbook Paper Pack
Like the previous entries, this pack also contains six floral digital scrapbook papers featuring flowers and swirls. All papers have resolution of 12×12 inches at 300 DPI JPEG format.
Psychedelic Paper by Rene Blooms
Like the previous set, these digital papers have resolution of 12×12 inches at 300 DPI JPEG format.
Floral Scrapboook Paper With Fabric Patterns
There are 10 floral patterns in this set that you can use to create beautiful scrapbook paper for your journaling projects and other printables.
Vintage Floral Background Scrapbook Papers
This set includes 12 vintage looking patterns perfect for making scrapbook papers and other printables like greeting cards, gift tags, and labels.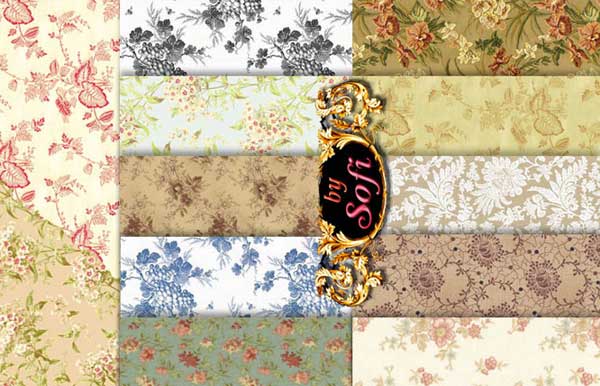 Vintage Floral Background Patterns
For this particular set, the designs include vintage-looking poppies, peonies, roses, forget-me-not, daisies, etc.
Spring Fresh Floral Patterns
Finally, here are 6 free repeating Photoshop patterns and web sized JPEG seamless tiles with a fresh spring floral theme in this set. You can use the patterns to create backgrounds for your scrapbook, journals and other printables like greeting cards, invitation cards, gift tags and labels.
Related Free Design Resources