150+ Repeating Floral Patterns in Vector Format
In this post we gather more than 150 editable vector floral patterns that you can use as background in your designs. These are vector patterns therefore you need a program like Adobe Illustrator to be able to use or edit them. Vector patterns are more flexible since you can edit them as you want like changing background colors, changing the colors of flowers as well as the arrangement of floral elements in the pattern.
Flowers are the most popular ornament or decoration. If you want to make a space look happy, elegant, and cheerful, all you need to do is to place flowers in there. Depending on what mood you want to achieve, there are certain flowers arrangement and colors that are suited for any occasion.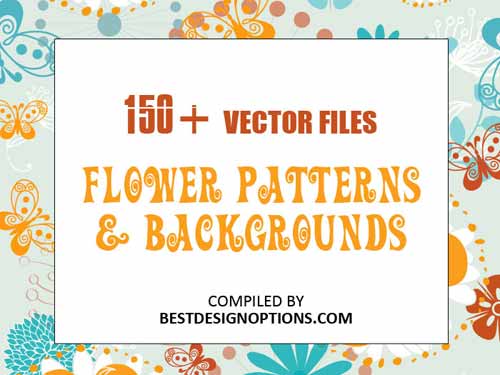 Repeating or seamless patterns are useful in filling up shapes and texts to make them look more interesting. They are also useful as background for websites since they don't eat up much bandwidth and loads almost instantly. These floral patterns are excellent also as background for printed designs such as posters, invitation cards, brochures, etc.
Just in case you need more floral patterns, you may also visit our collection of seamless floral patterns and swirls backgrounds.
VECTOR FLOWER PATTERN BACKGROUNDS TO DOWNLOAD
In this roundup, we included retro and vintage flowers, elegant flowers, sketchy hand drawn flowers, as well as hand painted flowers in editable vector format. There are also some magical fantasy-themed floral arrangements that you'll find in this list.
Click the title of each entry to download the pattern set that you want. Enjoy!
There are five elegant floral background design in this set in various color schemes. These are great as background for websites and for invitation cards as shown in the examples below.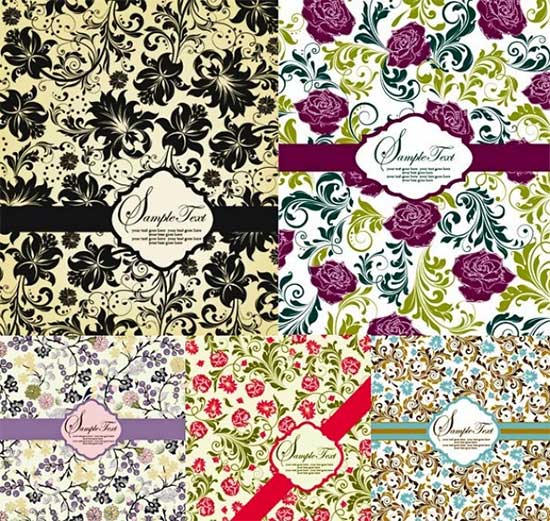 This floral pattern in pink and black includes 6 simple flower backgrounds.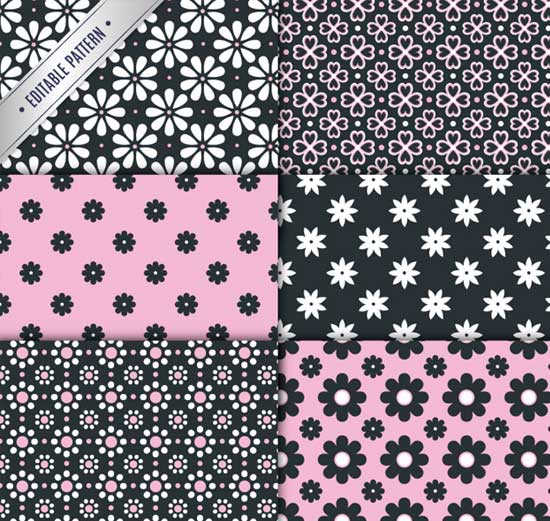 A set of vector patterns featuring sketched flower designs in bright colors teal, orange, yellow and coral. These are perfect for summer-themed designs.
A set of floral seamless patterns with a retro look. They come in vibrant colors of pink, green, and yellow.
A set of 6 playful pink floral geometric background patterns in pink and green color scheme. These are great for kids-themed designs or for projects related to Spring or Summer.
There are 5 nice antique and vintage looking flower patterns in this set. It features color combination in Chinese/Japanese style.  Apart from the vector file, the download pack includes high quality JPG digital paper that you can use instantly for your projects.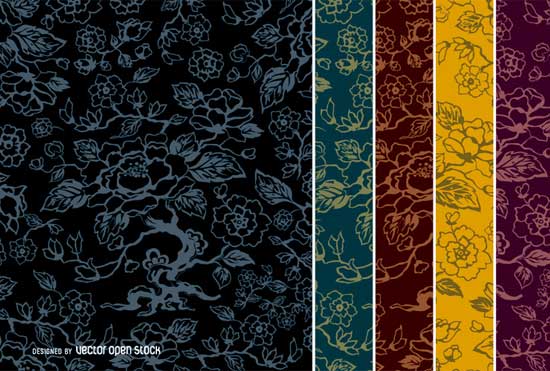 There are six nice and appealing floral patterns in vintage and retro style in this set. These could be used as background, wallpapers, etc.
This set has 4 beautiful seamless floral patterns in brown, red, and blue colors. These are perfect as wrapping paper, background for invitation cards, or for promo cards for beauty stores, among other things. The download pack also contains high quality image files in JPEG of these flower patterns.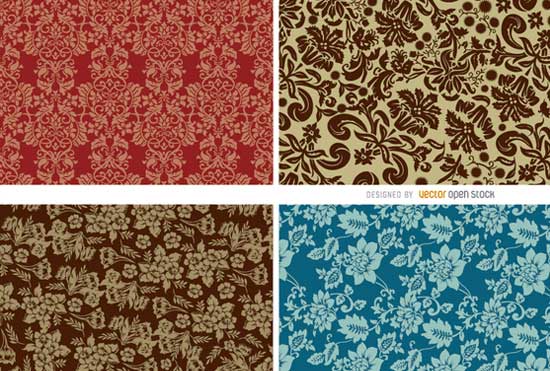 A set of 6 vector floral background pattern in bright green and yellow perfect for Spring and Summer designs.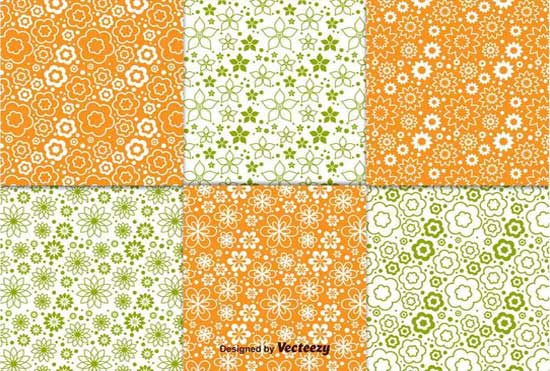 A set of 4 seamless romantic patterns in vector format featuring flowers, leaves, wave lines and blossoms in pastel pink color. These patterns are great for wallpapers, backgrounds, backdrop images, clothing prints, fabric patterns, and Valentine's Day greeting cards.
This set of pattern features vintage rose designs arranged seamlessly. These patterns are ideal as backgrounds or for printing on canvas and paper. You can also use them for your scrap books and other DIY projects.
A set of 4 romantic floral vector pattern set perfect for creative projects such as paper design, fabric design, or any other web and print projects.

A set of 4 vector floral patterns in in blue and green color scheme.
Another vector pattern featuring vintage flowers in deep blue color scheme. These are great as background for your vintage and retro-themed website, invitation card, wedding card, etc.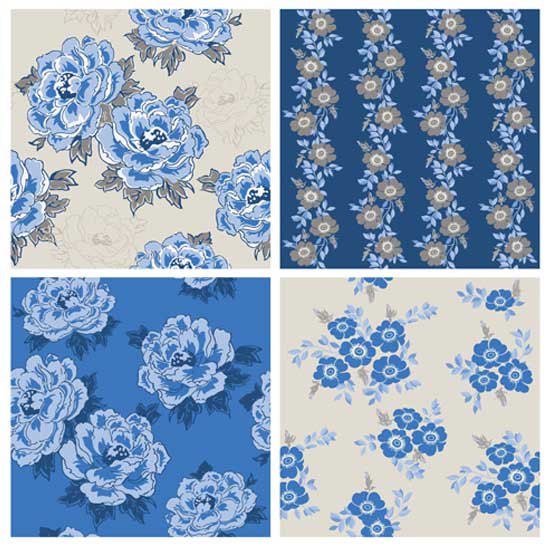 There are 27 patterns in this set that you can download for free. In addition, you also get some floral border elements that you can use with these floral patterns. This set is great to use for scrapbooks or for invitation cards for a baby shower or birth announcement.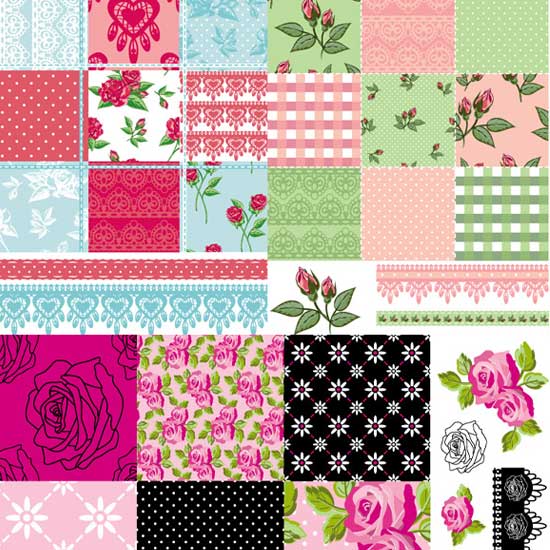 Another set of floral patterns in vector format featuring vintage flowers and colors.
A set of four patterns in vector format featuring sketched vintage flowers, wheat, and other leaves and plants.
This set consists 4 editable vector patterns you can download for free. The patterns feature cartoon-like hand-drawn flowers and leaves.
This free vector pattern set consists 6 beautiful floral patterns that look like they were sketched and hand painted.
This set includes 20 vector retro floral patterns useful as background for both print and web designs.

A vector EPS file containing a tileable pattern with sketchy flower designs.
A Spring-themed floral pattern with a vintage vibe.
This seamless repeating pattern comes as a free vector EPS file and features flowers in bright colors.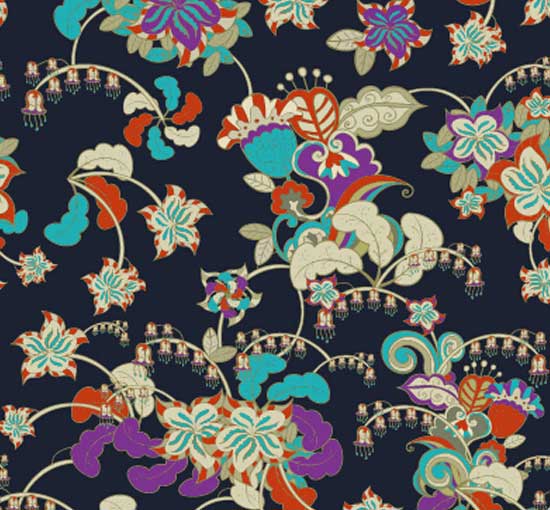 If you need a romantic background for your wedding invitation or a debut party, this rose pattern in pink and purple tones is for you.
This free EPS file feature a beautiful flower pattern in bright colors. The flower design looks sketchy and therefore ideal if you want your designs look more creative.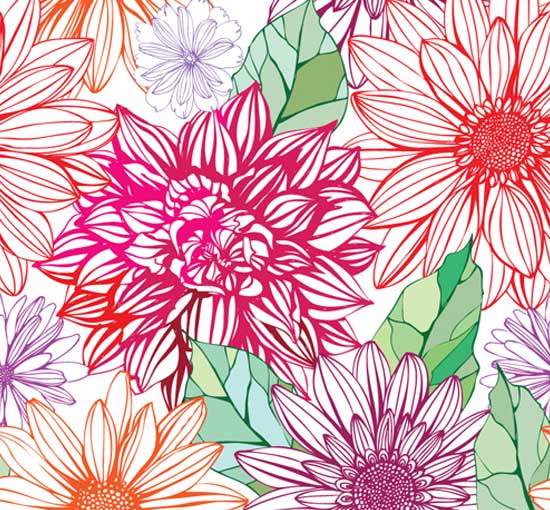 Another romantic rose flower pattern in vector format. The pattern features hand-drawn roses perfect for making backgrounds for invitation cards, greeting cards and even websites.
This repeating flower pattern in vector format is great for Spring and Summer-themed designs. They would look great as background for kiddie parties or for your Spring-themed parties and events.

A vector seamless background featuring hand-drawn flowers and swirls in blue and green.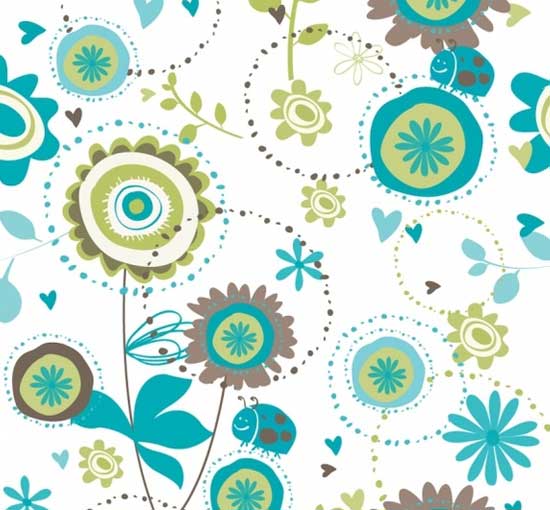 A retro floral background for spring or summer. Use this floral vector as a background or wallpaper.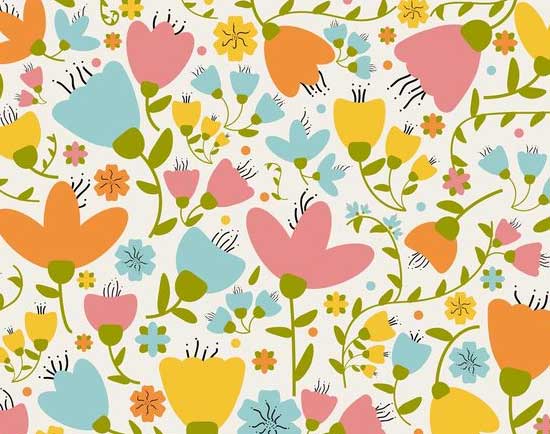 A free editable vector pattern featuring sketchy peonies in pink background.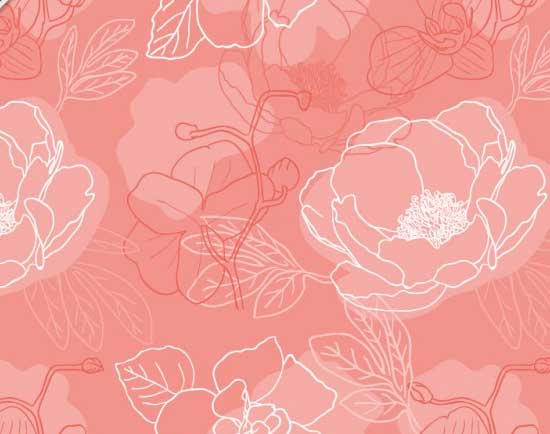 Another vector floral pattern with butterflies that you can download for free.
Another seamless pattern of beautifully hand drawn flowers.
Another seamless editable flower pattern for vintage and retro designs.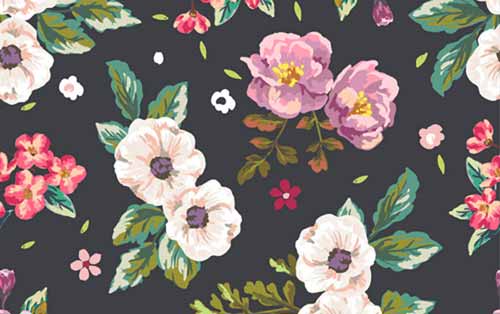 For fantasy themed designs, here is an editable vector pattern of swirly flowers. You can always change the color scheme since this is an editable vector file.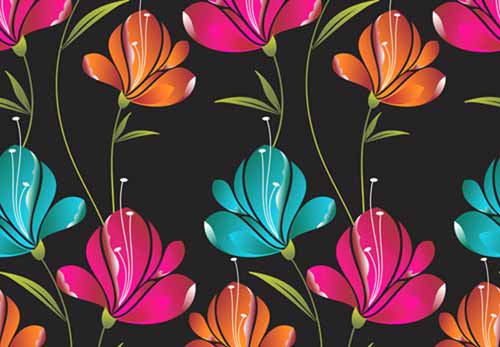 Related Free Design Resources