38 Free Calligraphy Fonts for Modern Designs
If you are looking for fonts that look like a person's handwriting, then this post is for you. Here we put together a total of 38 free calligraphy fonts that you may download and use in your personal work. Calligraphy is a writing technique that originated in ancient times using flat edged pens to create artistic lettering.
The thick and thin lines are produced depending on the direction of the stroke. Because of its artistic feel, calligraphy has become some sort of a crossing point between drawing and writing.  These free calligraphy fonts are useful for creating artistic designs such as greeting cards, wedding invitation cards, save the date cards, among other things.
38 FREE CALLIGRAPHY FONTS TO DOWNLOAD
To download he font that you want, simply click the link below the preview image. Make sure to check the terms of use of each font before using them, especially if you plan to use in commercial projects. If you need more fonts of this style, visit our post about paint brush fonts.
Serendipity Script
A new calligraphy free for both personal and commercial use. This font is available in OTF and TTF formats as well as web fonts. The package includes over 90 different hand-drawn characters for a range of languages and dialects. Also you get an installation guide for both Windows and Mac computers.
Braxton Free Font
A set of brush flavored script free calligraphy fonts. However, only one style (Normal) is available for direct free download only from Font Fabric.
Intrique Script
A beautiful calligraphy font for creating logo or for greeting cards.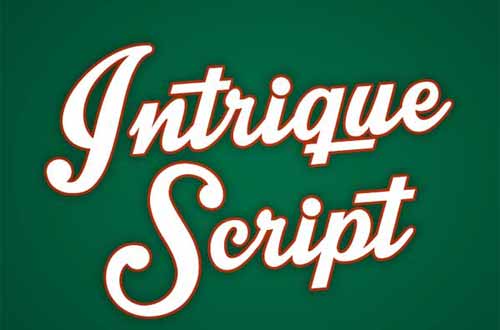 Abbie Script Free Font
A set of lovely free calligraphy fonts available in three different weights. You can download it for free but only for personal purposes. You may license these fonts for around $10.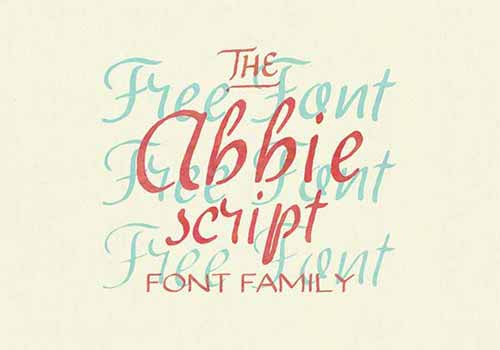 Street Wear Free Font
A bold and stylish retro script typeface perfect for logo or t-shirt design. It looks like 1960s and 70s fashion and sport related typeface, unique and fun at the same time.
Esmarlda Free Font
A set of beautiful free calligraphy fonts suitable for romantic celebrations and events like wedding and engagements. You can use this for wedding invitations, save the date announcements, Mother's Day posters and cards, among other things.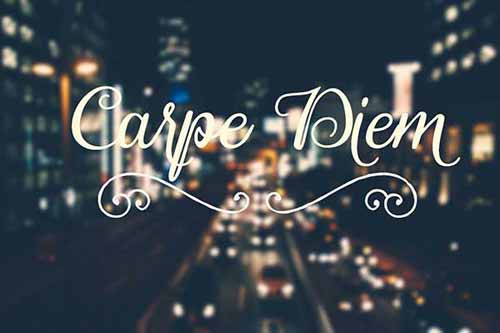 Sunday Font
A hand-drawn free calligraphy fonts by Anastasia Dimitriadi with a vintage look and feel.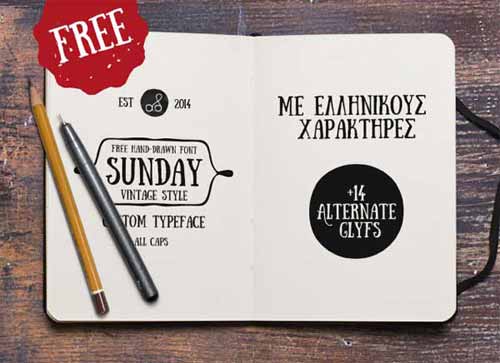 The Wahhabi Script
A 2-point round cap freehand lettered script font made suing a mouse and a computer.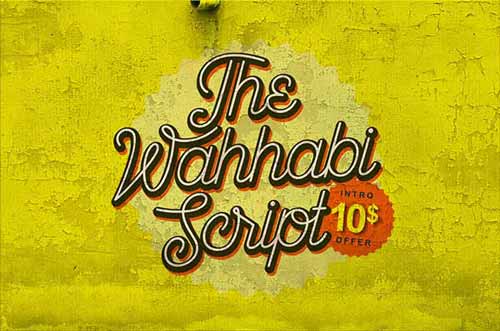 Bispo Original
An italic chancery typeface created based on italic chancery calligraphy. This font was launched in January 2012. It is now available as  a script typeface family.
Quickline Script
Quickline Script is a mono-line hand type script font with the hand draw design style. It is highly suitable for poster, branding, logo, wedding card, etc. You can easily give the feel of hand type design style into your project. Quickline Script font available free to download and used in any personal or commercial projects.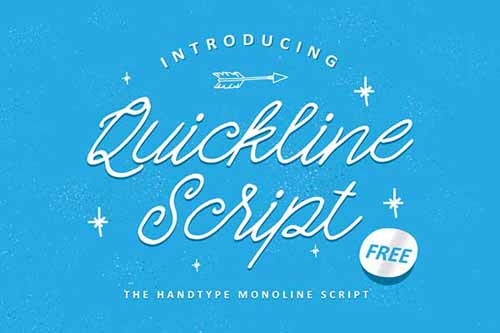 Mattilda Script
Mattilda is a script typeface inspired by free style brush lettering which is great to use in urban and free design styles. It is bold, fun and attractive. You can make your own brush-lettering logo, wedding invitation, greeting cards, etc.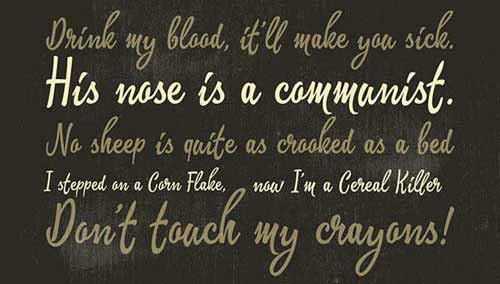 Bad Script (Free Font)
It started from a simple six-letter logotype and developed into a separate font, supporting Latin and Cyrillic character sets. It was completely made using a tablet to imitate casual and neat handwriting. Designed to resemble the designer's own handwriting, while making it systematic and smooth.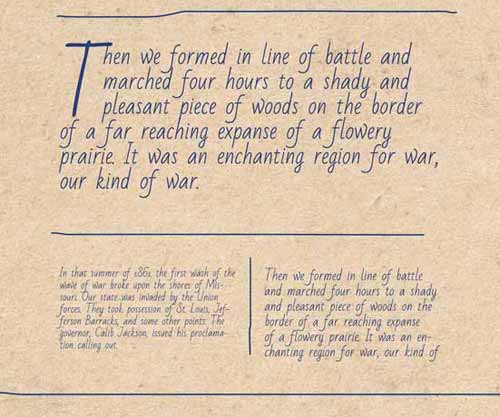 Khadija Script
A clean bold script with vintage-retro feel. This font is great for logotype or typographic design. It can also be used for any print job such as poster, t-shirt, name card, packaging design, etc.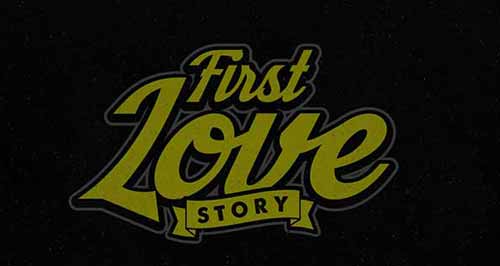 Free Font Galberik
A set of free calligraphy fonts that carry an open font license.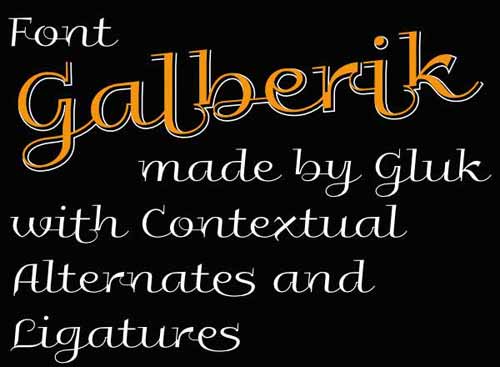 Rumburak Font
A calligraphic script with a retro feel that you can download and use for free. Perfect for greeting cards, posters, and other printed designs.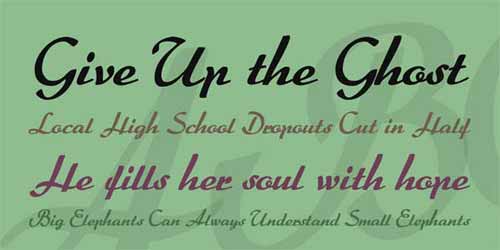 Calli Brush Font
A calligraphic brush font free for personal use.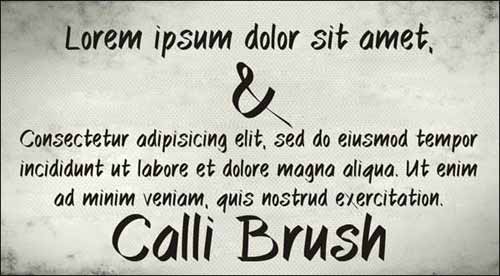 Mr Bedfort Font
Inspired by the Bluemlein scripts, this font reflects the demands of today's designer. Extreme care has been taken to render the original scripts authentically, keeping the fictitious names originally assigned to them by Bluemlein.
Margarita in August Font
This free calligraphy fonts may be used for personal purposes only.
Miama Font
Use Miama for main titles, short poems, greeting cards, wedding stuff etc. But please do not consider using it for longer texts, especially not for scientific texts. Miama is a very small typeface compared to other fonts.
Marck Script Font
The main advantage over other similar fonts is the lack of connections between characters, that allows wide variety of spacing between letters. You may use this font for logotypes or headlines and even for short pieces of text. It is readable, comfortable and welcoming.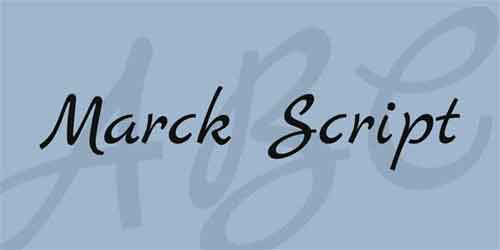 Rainy Wind Font
A free calligraphy fonts based on a hand drawn concept.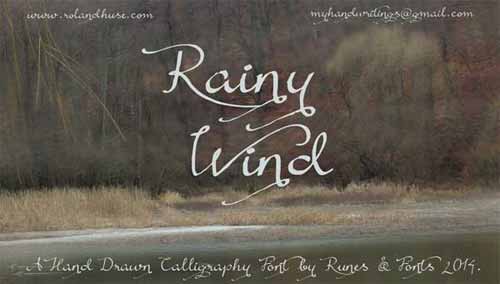 Rickles Font
Like a little brother tugging at your pant leg for another yummy chocolate chip cookie, this playful script will melt your heart with sugar sweet swirly frosted fun!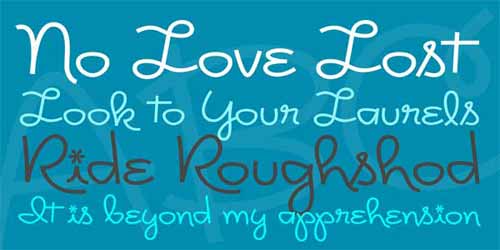 Brotherhood Free Font
A calligraphy font free for personal use. This font is suitable for logos or for other display purposes.
Living Together
A romantic handwriting script font suitable for wedding invitations, birthday cards, and other romantic occasions.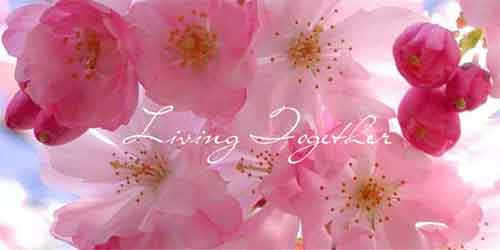 Yaquote Script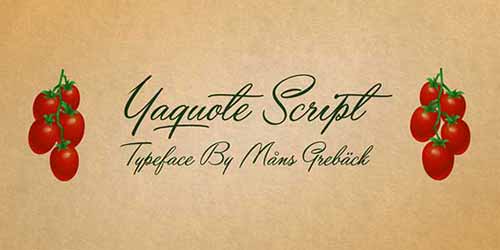 Volstead Calligraphy Font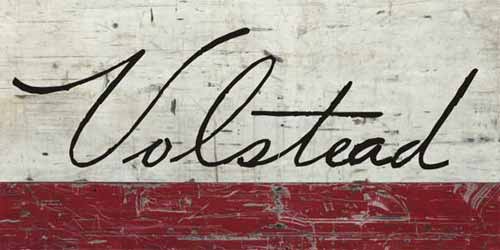 Nella Sue
A soft & sweet handwritten typeface perfect for all occasions.
Calendary Hands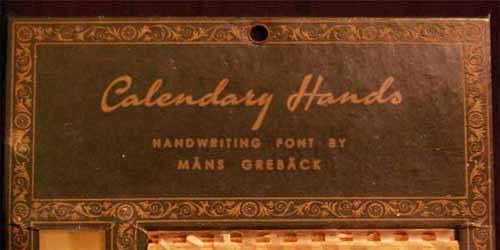 Acryle Script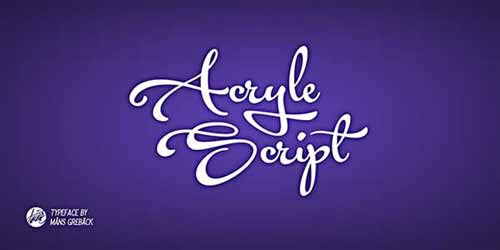 Mimi Free Font
Mimix skillfully combines the elegance of a modern roman with the spontaneity of a casual handwriting. The mouse shows its versatile character in its broad range of use. Without exaggeration, it's always delicate and elegant. The quiet form and good readability is a result of its moderate inclination.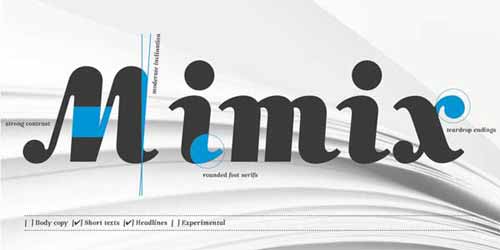 Invitation Free Font
A nice calligraphy font for invitation cards.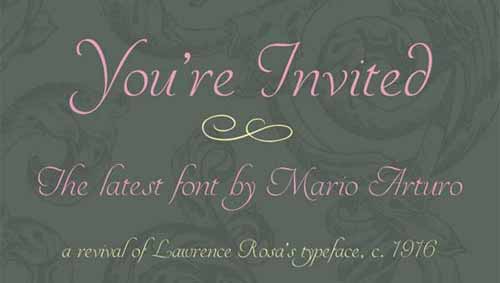 Angelface Free Font
This calligraphy font is loosely stringed and has rounded edges.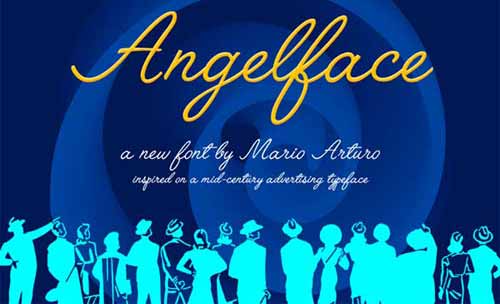 Cellos Script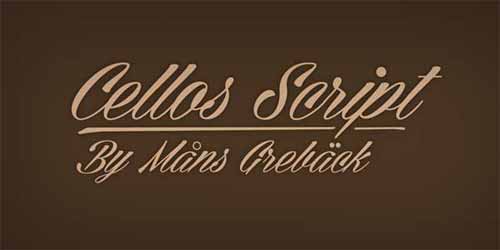 Housegrind Font
Wisdom Script
Wisdom Script was originally designed for Woods of Wisdom, a 50-part poster series on bad advice.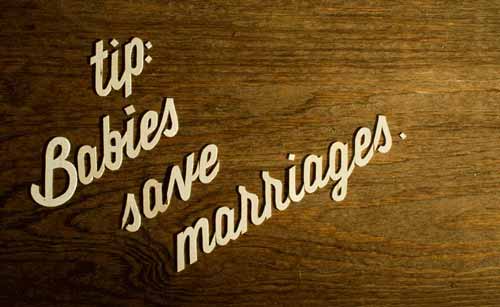 Cylburn Script Font
A semi-connected script structurally based on round hand but written with a pointed brush and restrained tension that separate it from its traditional roots.
Alecko Font
A distinctive didone-style typeface, which is strongly influenced by calligraphy, but is at the same time drawn with mathematical precision.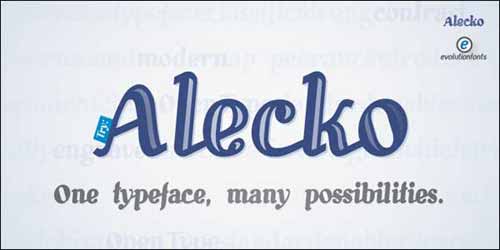 Merry Scriptmas
Merry Scriptmas is a gift with a lot of ligatures. The font have extended characters set to support Central, Eastern and Western European languages.