12 of the Best Free Feminine Fonts for Your Designs
In celebration of the International Women's Day on March 8, we decided to round up what we think are the best free feminine fonts out there. In this post, you will find typefaces and fonts that you can use for creating graphics to celebrate not just the Women's Day but also other important events such as Mother's Day, Wedding Anniversaries, Wedding and Engagement events, among many others. These free feminine fonts would also look great for fashion blogs, magazine covers, and web banners.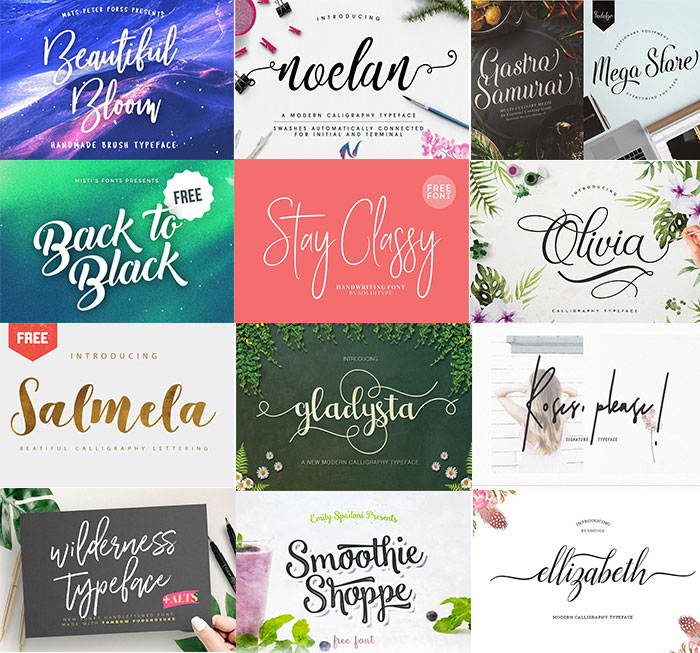 The free feminine fonts that you will find here are mostly script and brush fonts that look like they are hand lettered. Using them will surely add a feminine touch in your designs. So what are you waiting for? Start scrolling down and download the set that you want while they are still free to download. Have fun and enjoy these freebies!
12 BEST FEMININE FONTS FROM BEHANCE
01: Beautiful Bloom – Free Brush Typeface
Here is a new lovely typeface featuring full alternates (upper and lowercase). These free feminine fonts are perfect for various design themes like wedding invitations, website logos, Instagram posts, etc.
[ DOWNLOAD ]
02: Back to Black – Free Creative Script Font
Just looking at the preview images using these free feminine fonts will inspire you to create something awesome! This is absolutely calligraphic, handwritten and perfectly floating typeface with a modern drive.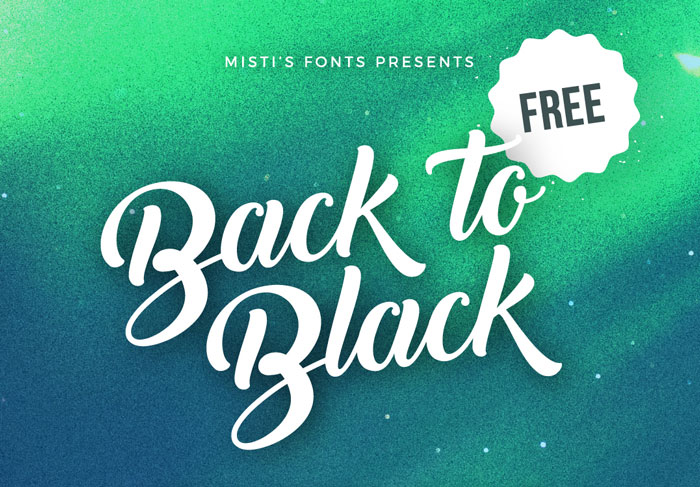 [ DOWNLOAD ]
03: Salmela Feminine Font
A beautiful hand lettering calligraphy typeface, this flowing script is perfect for creating wedding invitations, signatures, letterheads, logos, T-shirts, and everything in between.
[ DOWNLOAD ]
04: Noelan Script
A modern calligraphy typeface that features clean and modern design. This free feminine font includes many alternates for easy mixing & matching. It also has international characters.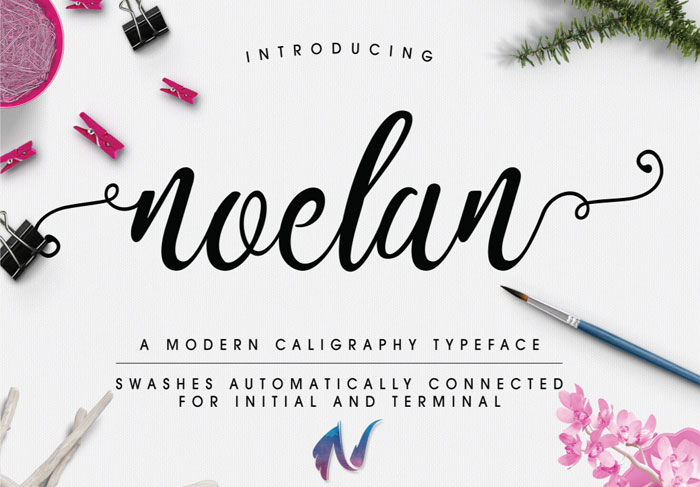 [ DOWNLOAD ]
05: Wilderness Typeface
Here is another typewritten font that you can use to add a feminine feel in your designs. This typeface is beautifully handlettered making them perfect for your invitation cards or gift tags for any occasion.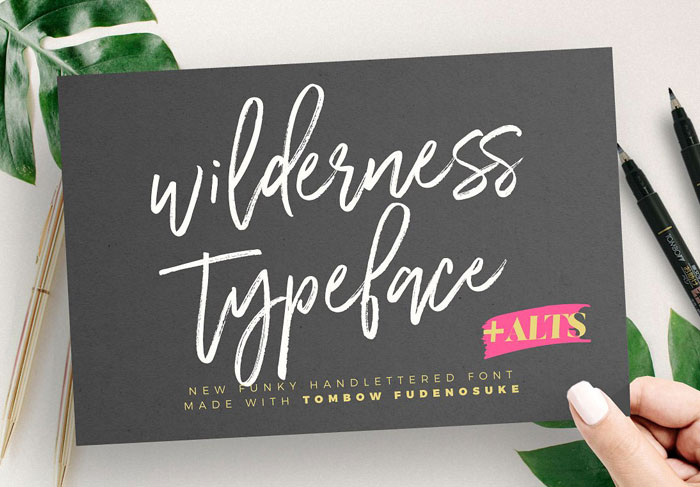 [ DOWNLOAD ]
06: Stay Classy – Free Font
A gorgeous and simple handwritten script font that looks very contemporary and fashionable. Use this free frminine font a wide range of project types. This font is legible and looks great as a headline or in body text. It includes over 70 ligatures, lowercase alternates and multiple languages support.
[ DOWNLOAD ]
07: Gladysta Script
Here is a new fresh, modern calligraphy typeface. This free feminine font mixes brush lettering with traditional handwriting. Use this typeface for personal branding, business cards, stamps, quote posters, and greeting cards. Great for wedding designs too!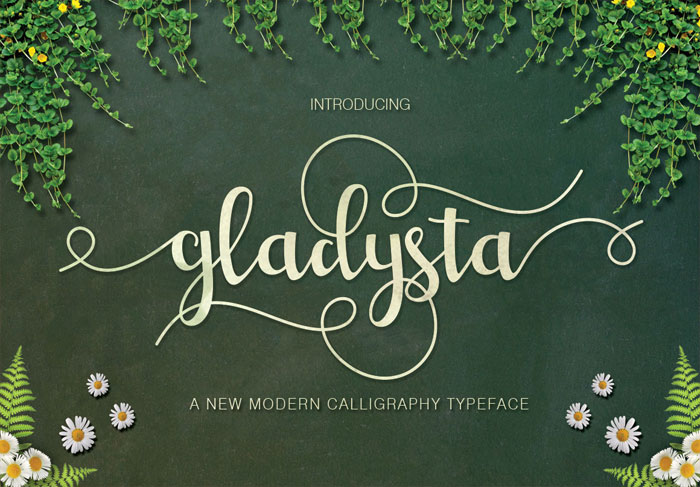 [ DOWNLOAD ]
08: Smoothie Shoppe – Free Font
Here is a great and super flexible font available for free download from Behance website. It comes with a lot features, such as punctuation marks and swooshes for connecting letters.

[ DOWNLOAD ]
09: Indulge Script
A typeface adapted for both modern and traditional uses, this typeface includes 882 glyphs and 480 swashes. This font is great for any application – weddings, invites, magazines, blogs, among many others.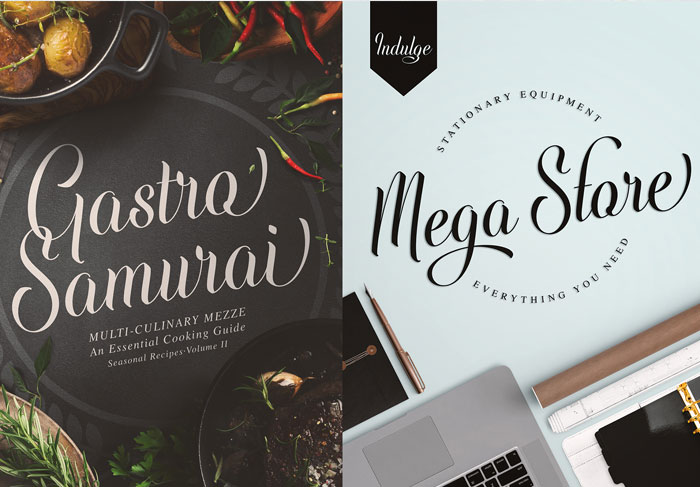 [ DOWNLOAD ]
10: Olivia Script Font
A modern calligraphy typeface, Olivia is both sophisticated and graceful font that you can use to inject a feminine feel in your designs. This font is great for blog headers, business cards, branding, as well as for graphic designs for wedding, engagement, anniversaries and other events.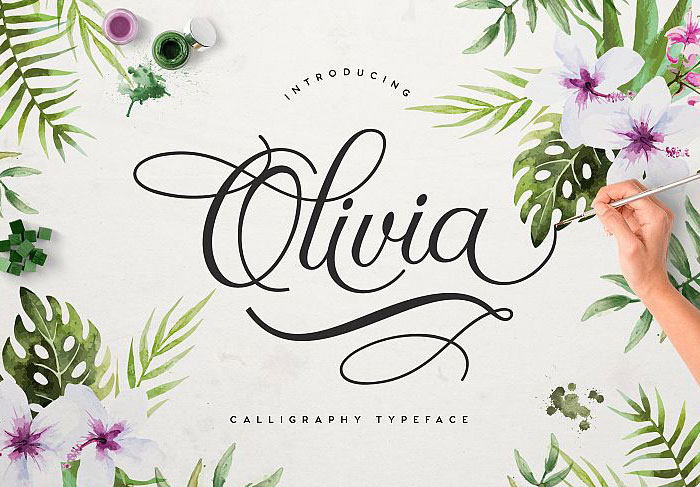 [ DOWNLOAD ]
11: Roses, please!
This handwritten signature typeface comes in two different versions. The casual handwritten look is perfect for feminine logos, printed quotes, wedding invitation cards, social media headers, and product packaging.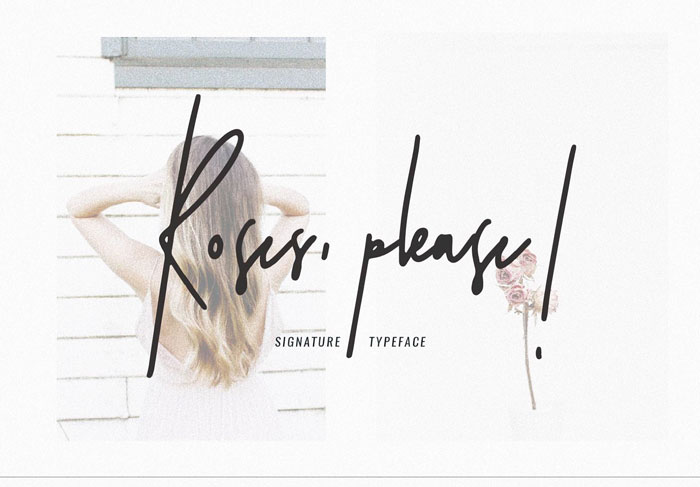 [ DOWNLOAD ]
12: Elizabeth Script Font
Here is another family of beautiful feminine fonts featuring cursive handwriting. Use these free feminine fonts to make elegant designs for your fashion blogs or for weddings and other romantic events.
[ DOWNLOAD ]