32 Free Journaling Cards Plus Gift Tags and Labels
Yesterday, we brought you a set of high-resolution digital scrapbook papers in kraft brown with lace overlays that you can download and use free in your projects. We understand that not all of use know what to do with those scrapbook paper. To give you an idea on what to do with them, we came up with a set of printables consisting of 32 free journaling cards, nine gift tags,  and eight differently shaped labels with rose gold borders.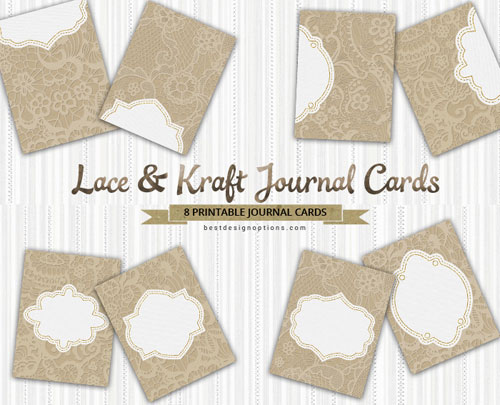 Because of the materials used in making Kraft papers, these brown rough paper are e originally intended for packaging because they have high elasticity and high tear resistance. They are also non-bleached and thus, the process of producing them are friendly to the environment. We will not be providing the actual printables in kraft paper materials. However, one printed on ordinary paper, these free journaling cards, gift tags, and labels will look like they were printed on kraft paper.
The free journaling cards come in two variations. The first eight cards as shown above have blank labels with different label shapes. The 28 other free journaling cards, with samples shown below,  come in different background designs but the same labels. These free journaling cards are sized 3×4 inches and laid out to fit four cards in a page. These cards are perfect for scrapbooks that use filler pockets such as the Project Life and Erin Condren Journals. The file that you may download is an archived (RAR) containing the 8-page PDF.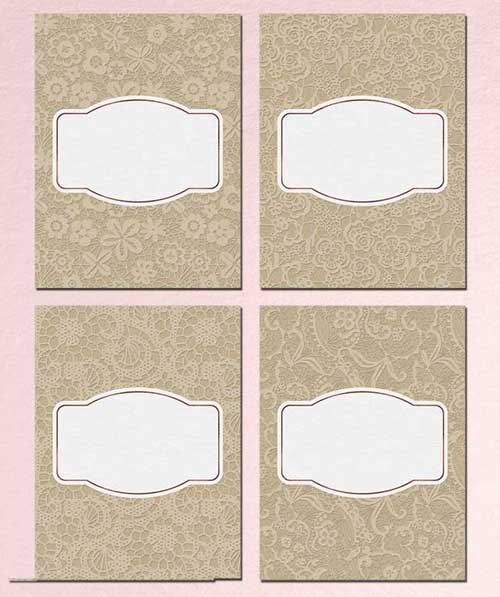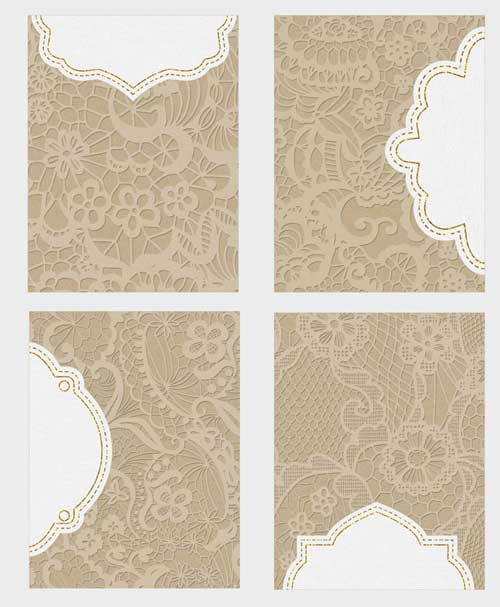 DOWNLOAD
password: bdo
---
8 FREE KRAFT PRINTABLE GIFT TAGS
As usual, we also made some nice tags with blank labels that you can use as gift tags, thank you note cards, as party favor tags, or as bookmarks. You may put you special message on the blank label or perhaps your favorite motivational quotes. The tags are sized 1.75 inches by 3 inches. Simply print the file on a letter-sized white paper (8.5×11) then cut along the edges of each tag. Afterwards, punch a hole for your ribbons or twills.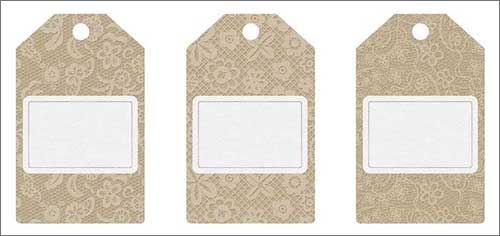 DOWNLOAD
password: bdo
---
8 FREE PRINTABLE KRAFT LABELS
Here is another way to make these scrapbook paper useful. We make some pretty printable labels in different unique shapes and background designs. Each label measures around 3 inches by 2 inches. Just print the file that you may download on a letter-sized or A4 sticker paper, cut, label and stick on you mason jars, party favors, lunch packs, among others. You can add text using Photoshop or other image editing program or you can simply write on them using marker pens. Messages that are handwritten are more personal and special.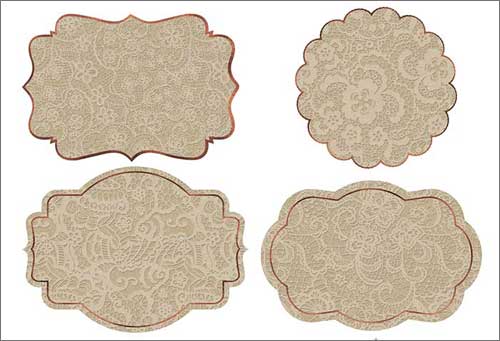 DOWNLOAD
password: bdo
---
TERMS OF USE:
These journaling cards, gift tags, and ribbon labels may be used for personal projects only. A link back is required if you use them. Also, please refrain from making them available for download outside of this site. If you want other people to know about our freebies, please refer them to this post.
IMPORTANT!
The download file is password-protected to prevent hotlinking and discourage people from violating terms of use of our free resources. You will be prompted for a password when extracting the files. Just key in "bdo".
These printable cards were designed using brown background scrapbook papers in kraft brown with lace cutout overlays. Below is the preview of the digital papers. Click the link above or the preview below to get these freebies as well.
Related Free Design Resources