18 Free Monogram Font Types for Logo Designs
In this post, we put together the best 18 free monogram font types that you can download and use for free in your designs. Each monogram font is prefect for making trendy logos for yourself or for a business, wedding invitations, business cards, etc. Have fun using these free monogram font types. Most of these fonts are free only for noncommercial usage although there are some that carry a generous license. Check out the individual licenses to be sure, especially if you intend to use them for commercial purposes.
Monograms are a combination or overlapping of two or more letters to form one symbol. Usually, monograms are a combination of the initials of a person or a couple or a company, for identity and branding materials. These monograms serve as recognizable symbols or logos. Artists and craftsmen have been the first to use monograms as signatures on paintings, sculptures and pieces of furniture.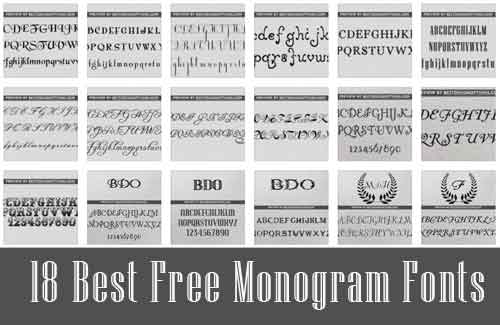 Today, people use monograms to personalize stationery, adorn luggage, or create beautiful embroidery on clothing. Also, married or engaged couples use two-letter monograms of their entwined initials. These are usually used on wedding invitations or as a display on top of their wedding cake. For married couples, their monogram may include three letters combining the initials of their shared last name.
Any font may be used for creating monograms. However, there are actually fonts out there are specifically designed and better suited for making monograms. Fonts that are readable, large, and decorative are best for this purpose. On the other hand, if you are looking for other free fonts, you might also be interested to browse our round up of free wedding fonts to download.
---
FREE MONOGRAM FONT FOR LOGOS AND WEDDING
Click on the title of each entry and visit the source page where you can download the font files.
01:  MONOGRAM KK
A curly monogram letter based on Victorian Initials. Capital letters and raised small caps only.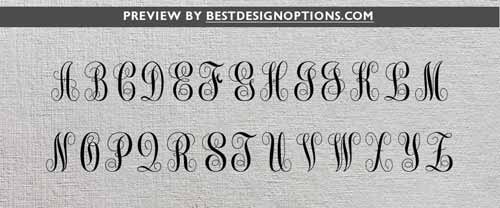 02:  FREE MONOGRAM FONT
A free curly monogram fonts for making pretty initials via embroidery.
03:  CASLON SWASH FONT
Created in 2007 by Cioroianu Stefan Cristian.
04:  JANDA STYLISH MONOGRAM
Janda Stylish Monogram font — Created in 2014 by Kimberly Geswein.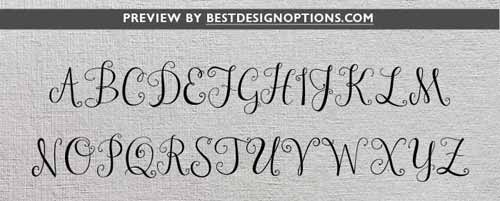 05:  BRITISH MUSEUM
A curly monogram letter based on Victorian Initials. Capital letters and raised small caps only.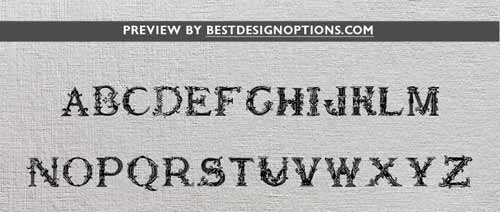 06:  DEBONAIR INLINE
Debonair Inline font — Created in 2000 by Nick's Fonts.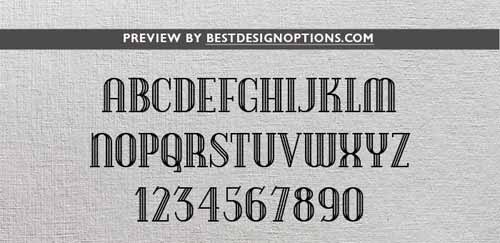 07:  LITTLE LORD FONTLEROY FONT
Little Lord Fontleroy is a popular favorite in DIY circles, most likely because of its outline effect that makes it easy to transfer onto textiles as an embroidery. Of course, you can also use it in your digital documents and projects, especially if you're going for a retro look.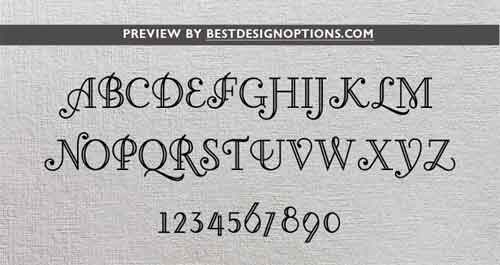 08:  CONSTANZE INITIALS
An elegant initial monogram font that you can use for weddings, engagement parties as well as for embroideries and logos.
09:  HENRY MORGAN HAND
A simple font with lovely curlicues and swashes great for monograms. This monogram font is also readable despite of the curls and swooshes.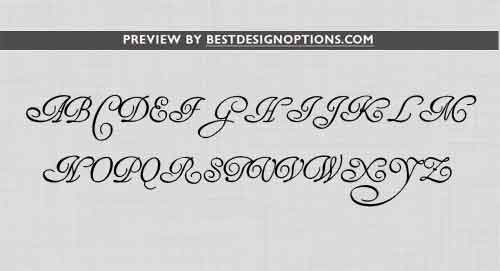 10:  MAX INITIALE
A bulky monogram font that you can download for free. This font type is great for vintage-themed designs.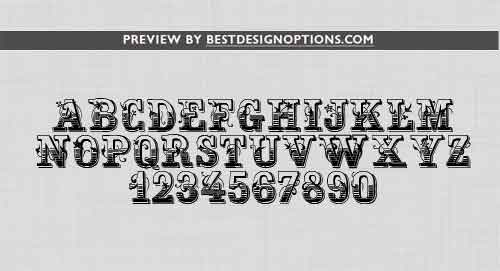 11:  FREEBOOTER SCRIPT
The elaborate swashes of this font makes it a great option for making traditional monogram designs. The type is also readable that you can use them to write phrases or even paragraphs. Extended characters are likewise supported.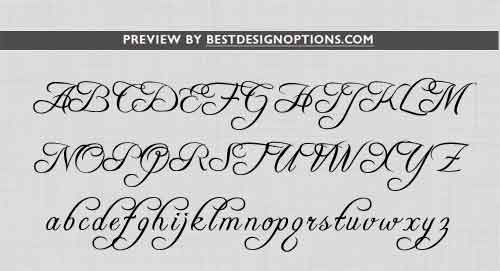 12:  EXMOUTH FONT
Here is another traditional monogram font that looks great both on screen and in print. Exmouth features a combination of thin and thick lines and a bit slanted. This font is also very readable.
13:  NIAGARA ENGRAVED FONT
An inline font great for modern engraving and monogram designs.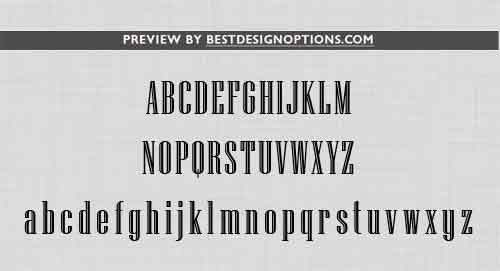 14:  CF DIAMOND FONT
Here is another modern monogram font inspired by diamond.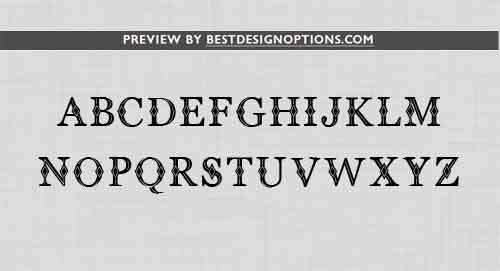 15:  MTF ELEGANCE FONT
A curly playful font you can use for creating monograms and logos. The type only includes lowercase fonts.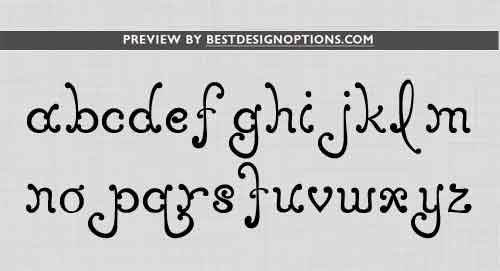 16:  ECOLIER FONT
A handwritten thin font that's perfect to use in creating monograms for weddings and in anything you want to look elegant.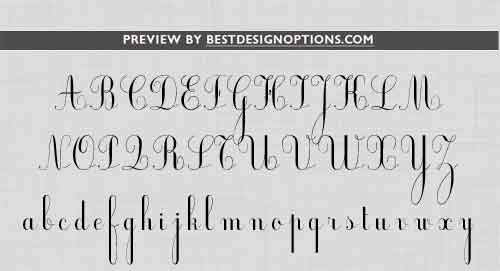 17:  SHANGRI-LA MONOGRAM FONT
A very readable block font for designing logos and monograms or for embroidery projects.
18:  BLACK CHANCERY FONT
Another free curly readable font for monograms and embroidery projects.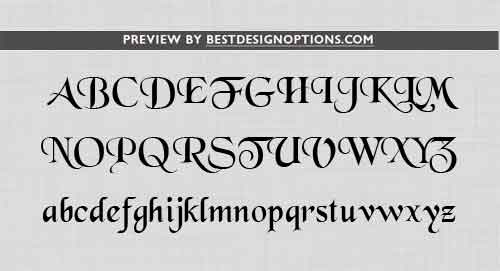 Related Free Design Resources