20 Free Halloween Fonts for Making Scary Designs
Before you know it, the Halloween and Fall holidays will be here. So we are sure some of you are now starting to work on projects for this special time of the year. In this post, we put together some of the most gruesome and creepiest free Halloween fonts out there that you can use for your designs. These Halloween fonts are perfect for labels, invitations, posters and flyers to ghoulish parties, and menus for frightening dinners and feasts!
Be sure to visit our special Halloween Design Resources page for more freebies such as clip art images, vectors, templates, Photoshop brushes and textures you can also use for your projects.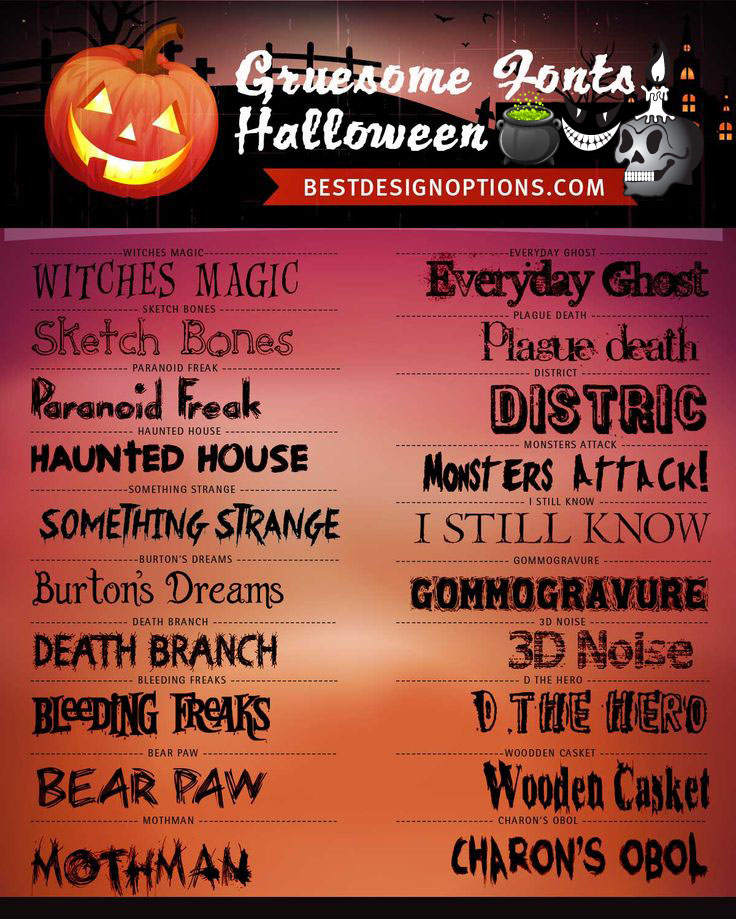 We understand that is easy to get overwhelmed if you are faced with tremendous choices. Therefore we handpicked only the best 20 free Halloween fonts for you. Check them out below. Most of these Halloween fonts are free for personal, noncommercial uses only. So if you are planning to use any of them for your commercial projects, please read the license carefully or contact the author of the font. Enjoy these freebies and Happy Halloween!
---
FREE HALLOWEEN FONTS TO DOWNLOAD
01: Witches Magic font by SpideRaYsfoNtS
This scary looking font reminds you of vampires, witches and potions.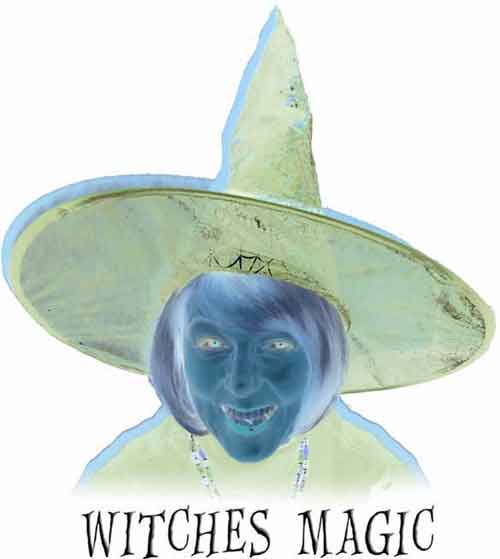 02: Sketch Bones font by Character
A set of cool fonts for scary designs this Fall.

03: Paranoid Freak Font by Jonathan S. Harris
You may use this version of 'Paranoid Freak' for personal use only but if you wish to use it commercially you will need to purchase a license.
04: CF Haunted House font by CloutierFontes
This eerie font can be used free for personal use (non-profit) only.
05: Something Strange font by Jonathan S. Harris
This free for personal use font is great for titles of scary or horror stories.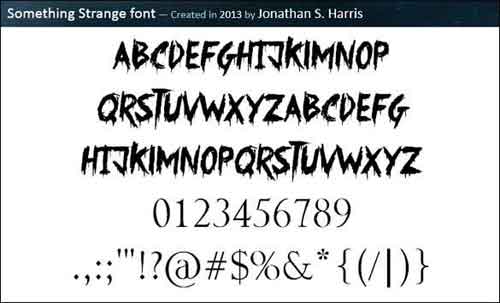 06: Burton's Dreams
This Alice in Wonderland font is free for non-commercial uses only. Create Fairy tale titles with this cute font this Halloween.
07: Death Branch by Jonathan S. Harris
08: Bleeding Freaks by Norfok Incredible Font Design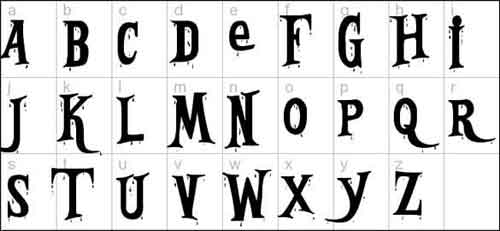 09: Bear Paw by Dennis Anderson
A display grunge font perfect for titles and headlines.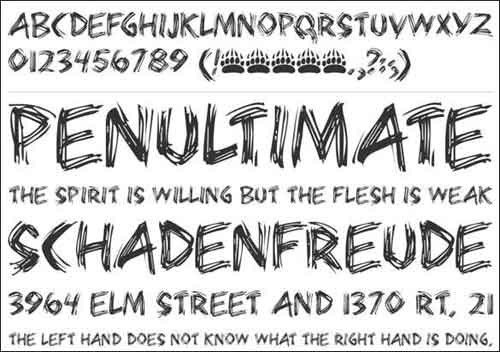 x
[ MORE INFO/ DOWNLOAD ]
10: DK Mothman font by David Kerkhoff
A free Halloween font with sinister feel in it.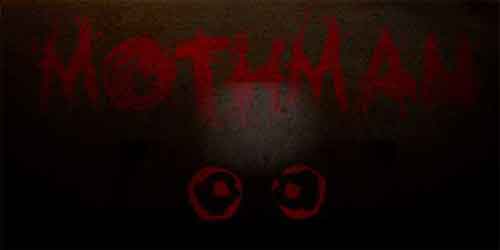 11: Everyday Ghost by Dirt2.com
A grunge font with some thick chunky checker patterns and grainy textures.
12: Plague Death Font by Dirt2.com
An apocalyptic Bauer font with grunge textures and grain featuring various lowercase letters, includes some punctuation.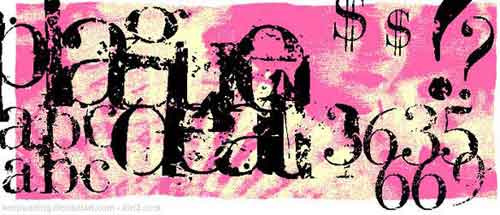 13: District font by Cpr.Sparhelt
Another grunge inline font that resembles a stencil type.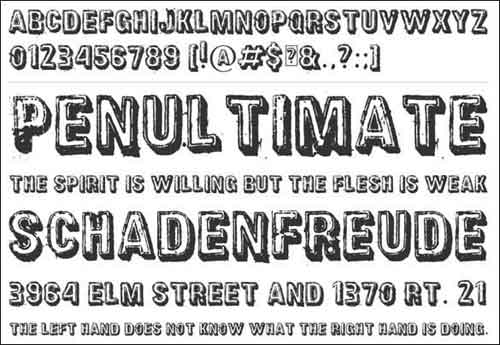 14: Monsters Attack! font by The Empire of the Claw
15: I Still Know font by Norfok Incredible Font Design
16: Gommogravure font by K-Type
Gommogravure was created in response to Spanish mailartist, John Puig's request for a series of eraser cuts, engraved rubber stamps.This set consists virtually mono spaced, all caps, display font.
17: 3D Noise by Alf Nielsen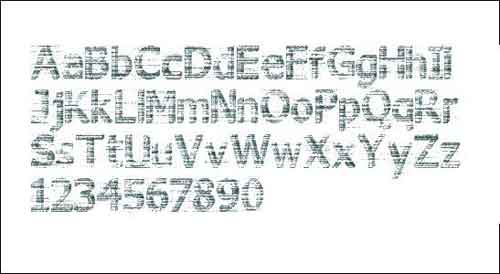 18: D the Hero by paintblack
A sketchy display font for Halloween.
19: Wooden Casket font by Gaut Fonts
Wooden Casket is a cool, bloody font perfect for Halloween-themed designs.This font reminds you of vampires, bats and caskets.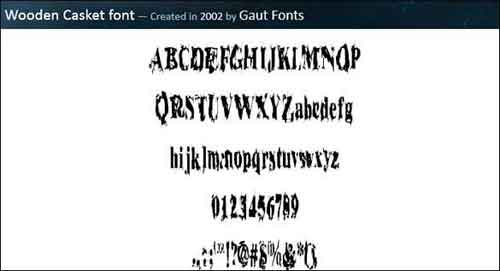 20: Charons Obol font by David Kerkhoff
This is just the tryout version and free for personal uses only.