70+ Hearts Patterns for Valentines Projects
A month away from Valentine's Day, we decided to put together some lovely hearts patterns that you can download and use for free in your personal projects. For patterns from Colourlovers, you have the options to download the .pat file or the PNG files in different resolutions. Meanwhile those patterns from Colorburned are in Illustrator format. And since these are vector, the patterns are highly editable. Just open them in Illustrator and you can do whatever you want to do with the patterns. You may change the color, the size of the hearts or the patterns themselves. I hope you will find these heart patterns useful. Have a nice weekend ahead!
Repeating patterns or seamless patterns are very useful for designers whether you are a professional designer or someone who just want to use Photoshop for scrap booking projects. Free background patterns can also be used as background for websites to give them an instant lift.  For those who have Twitter or Myspace accounts, patterns can also be used to make your profile page unique. Seamless patterns are also useful for creating greeting cards, invitation cards, posters, flyers, and even as gift wrappers for Valentine's Day. And oh, not just for Valentine's Day. These patterns may also be used for your graphics for a wedding, engagement announcement, even birthday parties.
---
HEARTS PATTERNS (SINGLE PATTERNS)
These are single pattern files either in PNG, JPEG or Pattern File (PAT). You may get the pattern that you want by clicking on link below each preview image.

[ DOWNLOAD ]
[ DOWNLOAD ]
[ DOWNLOAD ]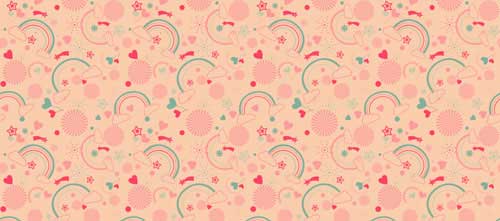 [ DOWNLOAD ] [ DOWNLOAD ]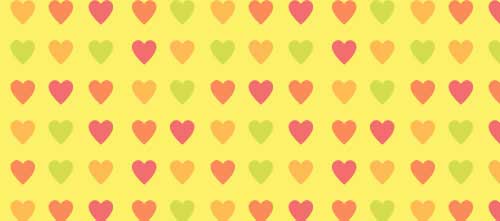 [ DOWNLOAD ]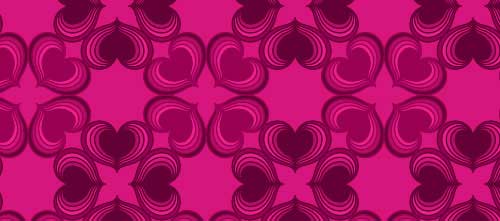 [ DOWNLOAD ]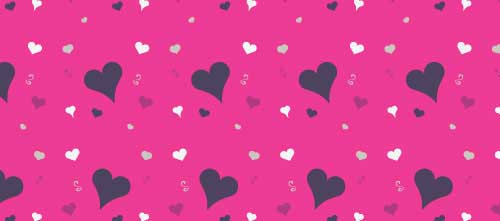 [ DOWNLOAD ]
[ DOWNLOAD ]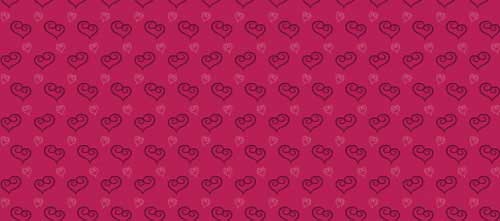 [ DOWNLOAD ]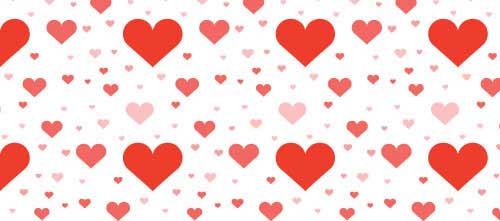 [ DOWNLOAD ]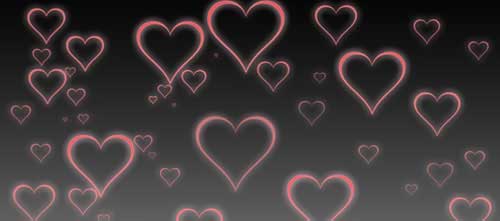 [ DOWNLOAD ]
[ DOWNLOAD ]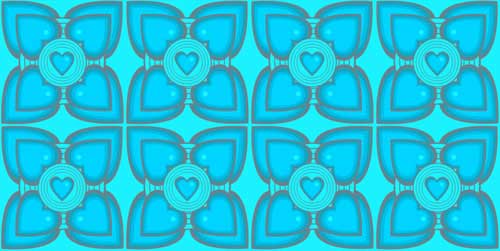 [ DOWNLOAD ]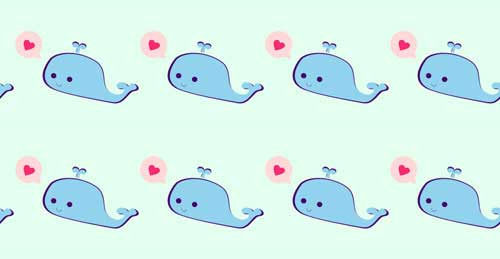 [ DOWNLOAD ]
——————————————————————————————
For the patterns below, simply click on the preview image to download the hearts patterns that you want.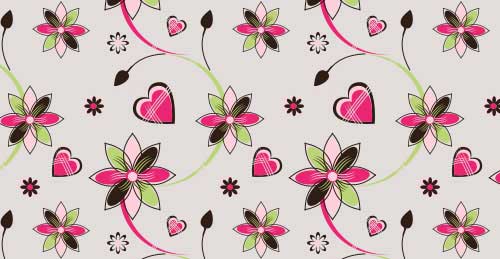 [ DOWNLOAD ]
[ DOWNLOAD ]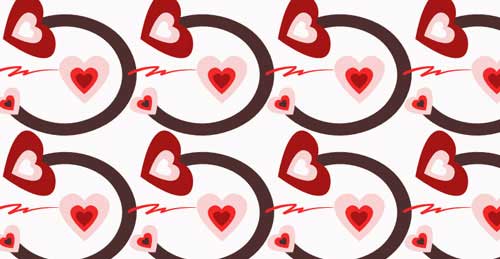 [ DOWNLOAD ]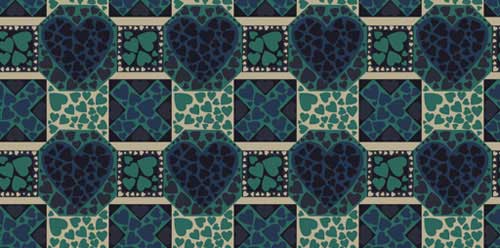 [ DOWNLOAD ]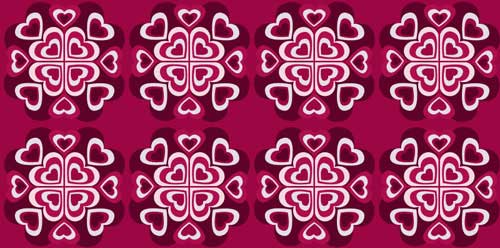 [ DOWNLOAD ]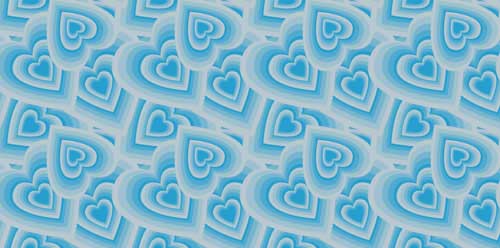 [ DOWNLOAD ]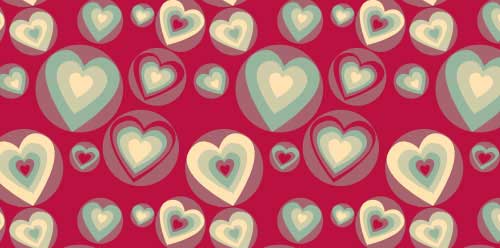 [ DOWNLOAD ]
[ DOWNLOAD ]
[ DOWNLOAD ]
[ DOWNLOAD ]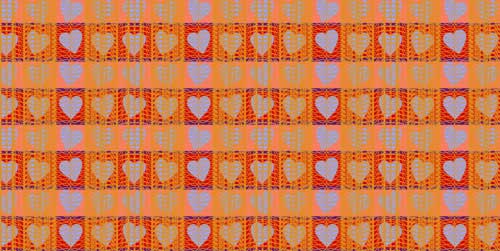 [ DOWNLOAD ]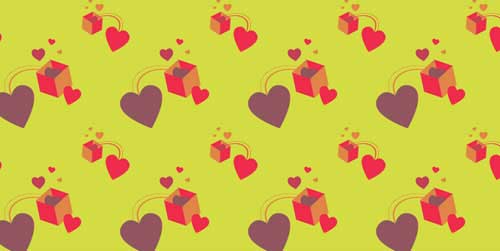 [ DOWNLOAD ]
[ DOWNLOAD ]
[ DOWNLOAD ]
---
HEARTS PATTERNS (PATTERN PACKS FROM DEVIANTART)
7 Free Lovely Patterns for Valentine's Day
A set of beautiful patterns that you can use for your Valentine-related projects. There are 7 lovely designs featuring hearts in pink, love birds, red hearts and dots backgrounds and a lot more!
[ DOWNLOAD ]
Heart patterns
A set containing 15 patterns. You can download a .pat file which you can use in Photoshop.
[ DOWNLOAD ]
Heart Pattern Backgrounds
This set includes 5 images of heart wallpapers plus the Photoshop Heart Patterns used to make those images. These heart patterns were made using Photoshop 7.
[ DOWNLOAD ]
PS Patterns -Skulls and Hearts
A set of three skulls and hearts photoshop patterns.
[ DOWNLOAD ]
Photoshop Patterns
15 patterns in this set for Photoshop 7 and above.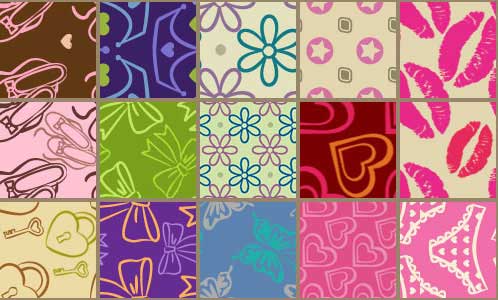 [ DOWNLOAD ]
Valentine patterns
These patterns can be tiled seamlessly thus, useful in making backgrounds for your design projects. The pack contains 20 textures in .pat file + Imagepack (all images are ready to be used as patterns, with no gaps).
[ DOWNLOAD ]
9 Tileable Valentine Patterns
As the title suggests, there are 9 lovely seamless patterns in this set featuring hearts in pretty soft pink. You need to have a Photoshop program to use this .pat files.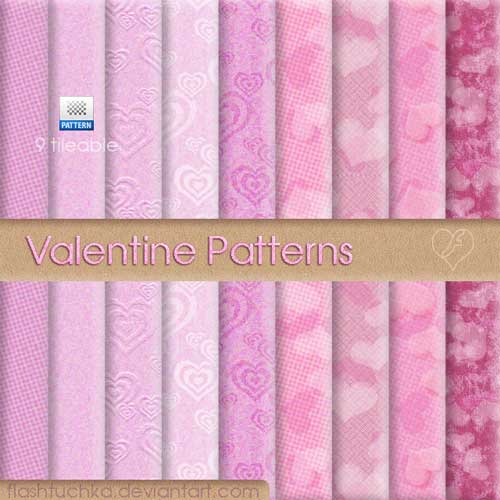 [ DOWNLOAD ]
I Heart You, Patterns
There are 12 digital papers in this set featuring romantic heart designs in patterns. Of course pink is the dominant color.
[ DOWNLOAD ]
Free Little Sweetness 1
There are 12 patterned papers and 3 fabricated plain papers in this pack of digital patterned papers.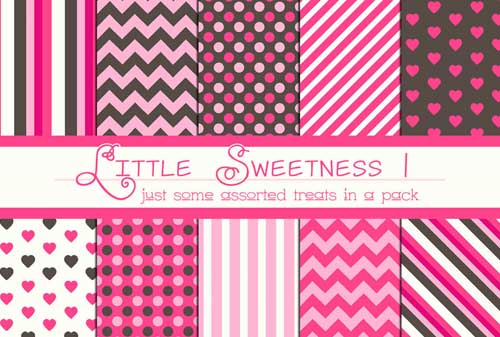 [ DOWNLOAD ]
5 Free Valentine's Day Themed Vector Patterns for Illustrator
a set of 5 free Valentine's Day themed vector patterns for Illustrator that you can all use in your work.
[ DOWNLOAD ]
Related Free Design Resources