20 iPhone Templates and Mockups in PSD, Vector
The aim of this post is to provide you with wireframes or iPhone templates in the form of wireframes and mockups for showcasing your designs and applications. We updated this post to show the latest iPhones. All of these iPhone templates are in Photoshop PSD templates. Most of these templates also come with smart layers for easy integration of your artwork.
Apple iPhone has become one of the most popular mobile phones in the world. In response, people have been looking for more products and applications to hype up their phones. Designers and developers, for example, have started designing wallpapers, icons and mobile applications intended for iPhone users.
To know more about each design and to download the pack that you want, simply follow the text link provided below each preview image. Some of these templates also come with a tutorial so you can also peek at how designers were able to come up with these iPhone PSD templates and mockups. I hope you will find something useful in this post.
---
iPhone Templates and Mockups
Animated iPhone Mock-Up Templates
Save time and make your brand look eye candy with this static and animated iPhone mockups.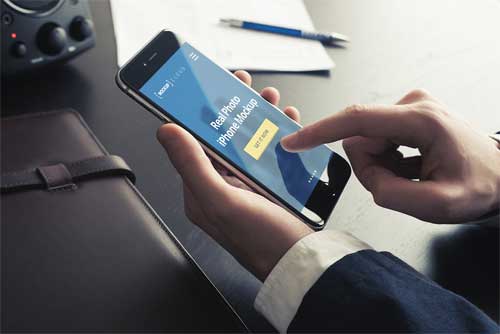 [ DOWNLOAD ]
iPhone 6 PSD Mockup – Free Download
[ DOWNLOAD ]
Free iPhone 6/6s Case Mockup Free PSD
Use this Free iPhone 6 Case mockup to showcase your designs! Add your image inside the smart object and enjoy you work!
[ DOWNLOAD ]
iPhone 6/6s Case Design Mockup
Here is a layered PSD file with iPhone 6/6s mock-up case.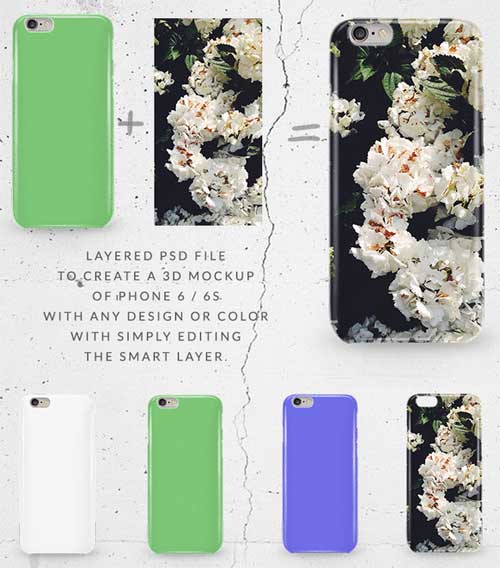 [ DOWNLOAD ]
Free iPhone 6 Mockup Business Collection
Here is a photorealistic iPhone 6 PSD Mockup named "Business Collection" with high resolution original photo.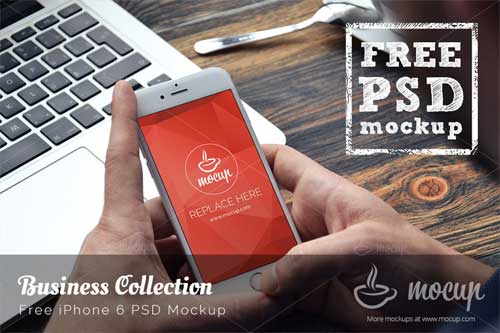 [ DOWNLOAD ]
Free iPhone 6 PSD Mockup Home
This photorealistic iPhone mockups features silver iPhone.
[ DOWNLOAD ]
24 Free iPhone 6 Mockup Templates
There are 24 surf-themed iPhone 6 mockup templates in this set for showcasing your mobile designs. These iPhone templates include fully customizable PSD files, high res images, white, black and gold phone with male and female models.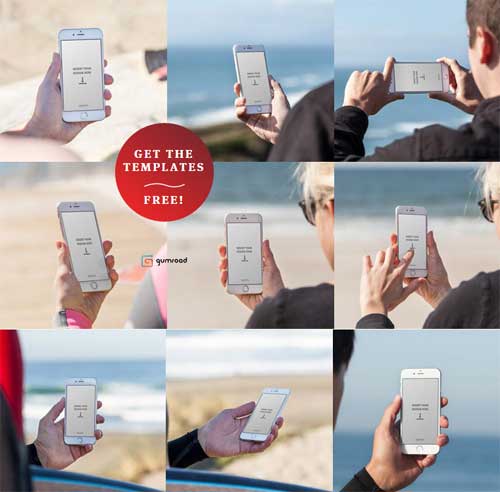 [ DOWNLOAD ]
8 Free Photo-realistic iPhone 6 Mockup Templates
[ DOWNLOAD ]
iPhone 6s Plus Outdoor Mockups PSD
A set of 3 outdoor iPhone 6s Plus mockups in PSD format for showing off your app or design screenshots in an outdoor environment.
[ DOWNLOAD ]
iPhone Mockup in an Angled Position Over a Solid Backdrop
[ DOWNLOAD ]
iPhone On Notebook Mockup – Free PSD
[ DOWNLOAD ]
Free Iphone 6 Mockup PSD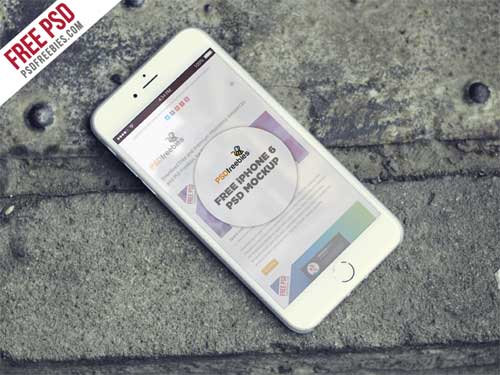 [ DOWNLOAD ]
iPhone 6 PSD Mockup – Freebie
iPhone 6 vector templates for creating mockups. The template features three colors silver, space gray and gold.
[ DOWNLOAD ]
6 Photorealistic iPhone 6 Templates
You can easily replace the screens by opening up the smart object and pasting your screen.
[ DOWNLOAD ]
5 Free iPhone6 Mockups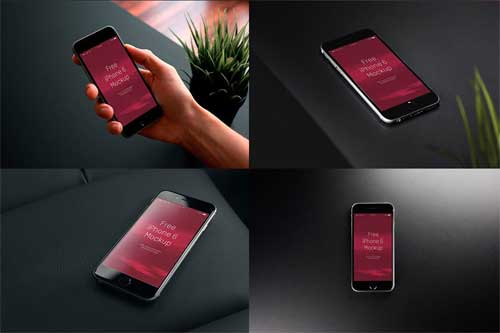 [ DOWNLOAD ]
PART 2: iPhone Templates in Ai Vector Format
Vector Mockup iPhone 6 in Ai and EPS formats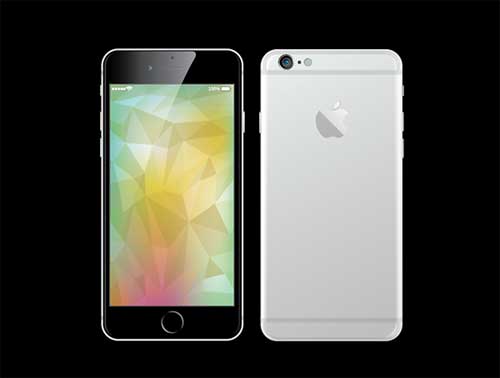 [ DOWNLOAD ]
Free Vector iPhone 6 Templates
These vector iPhone templates are great for making your own mockups.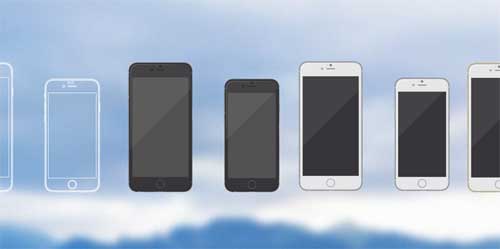 [ DOWNLOAD ]
iPhone Templates Free Vector
[ DOWNLOAD ]
Minimal iPhone Templates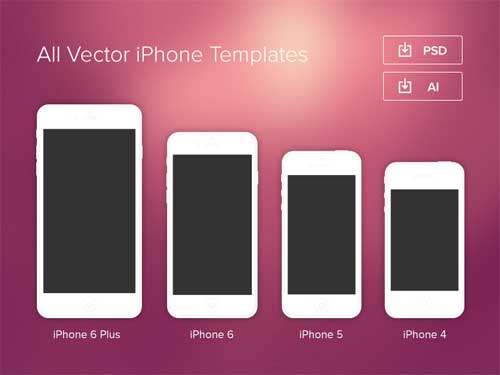 [ DOWNLOAD ]
iPhone Templates: Flat Mockup
[ DOWNLOAD ]
Related Free Design Resources