270+ Free Lens Flare Effects Images and Textures to Download
In the past, lens flare or light glare is considered a big no-no and should be avoided at all cost. In fact, there are a lot of tutorials out there that tell you how to avoid glare in photos. Photographers during those days used special equipment such as lens hoods to prevent flares and glares. However, with the advent of digital photography, where you do not need to spend for expensive films, photographers have become more creative with lens flares.  In fact, they consider incorporating lens flares in photos as a creative way to add a bit of visual interest in your composition.
But what are lens flares and how do you incorporate them in your photographs?
Lens flares are created when light is reflected off the inner and outer surfaces of the camera.  Light actually enters the camera perpendicular to the lens, making light travel around the inside of the lens before it reaches the image sensor. Sunlight is the most basic source to use for flare but any strong light source can also produce the same effect. There is no formula in capturing lens flares but your best bet is to put you subject partially in front of the light source. Catching only half of the light source in your lens will usually cause this effect as well.
Another way to put flares in your photograph is to use image editing software like adobe Photoshop and blending two photographs–your subject and the flare texture. This way you will be able to preserve the original photo without the flare. Photoshop also has a built-in plugin for creating lens flares.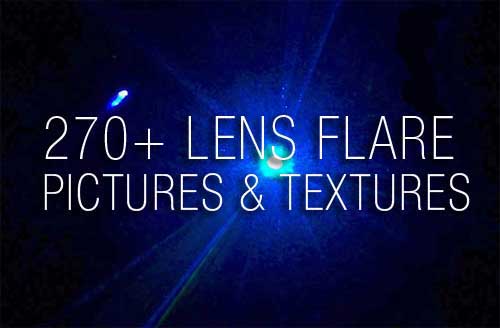 In this post, we rounded up some beautiful lens flare textures and images that you can use for blending with your photos in Adobe Photoshop or other programs. The first set are single textures while the second part are texture packs, which you may download in multiples. To get the lens flare texture that you want, simply click on the preview image and it will take you to anew page where you can get  these textures in bigger resolutions. Have fun using these textures!
---
270+ LENS FLARE TEXTURES TO DOWLOAD FREE
Lens Flare Single Textures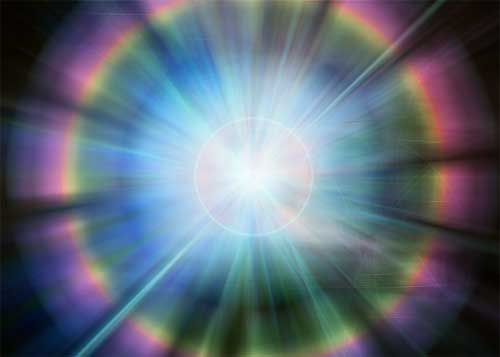 [ DOWNLOAD ]
[ DOWNLOAD ]
[ DOWNLOAD ]
[ DOWNLOAD ]
[ DOWNLOAD ]
[ DOWNLOAD ]
[ DOWNLOAD ]
[ DOWNLOAD ]
[ DOWNLOAD ]
Lens Flare Texture Packs
Below, you will find texture packs consisting high-quality lens flares. Some of them are rendered flares that you can play around using layers and blending in Photoshop. Enjoy these freebies and please do not forget to thank the author or source with a link back.
15 High-Res Lens Flare Textures from Think Design
An exclusive set of 15 lens flares consisting of different kinds of flares in different colors.
[ DOWNLOAD ]
Big Lens And Optical Flare Collection
There are a total of 148 lens and optical flares included in this set.
[ DOWNLOAD ]
Amazing lens flares
Includes 8 beautiful and high-resolution lens flare textures free to use in your designs.
[ DOWNLOAD ]
15 unique lens flares
These textures were created using the built-in lens flare plugin in Adobe Photoshop.
[ DOWNLOAD ]
Lens Flares Pack
This set contains 10 lens flare textures. Not all textures are shown in the preview image below.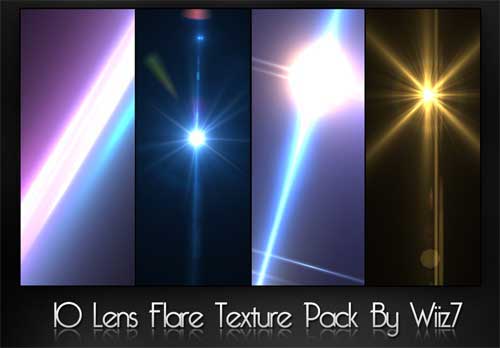 [ DOWNLOAD ]
7+ Free Optical Flares for Photoshop
Contains 7 free lens flares in high resolution (4000×3000 pixels).
[ DOWNLOAD ]
Related Free Design Resources