15 Free Cool Lettering Font for Fun Designs
To help you come up with creative and fun designs, we are featuring today 15 new and cool lettering font types. Handmade lettering font is becoming more and more popular. You see them in almost any medium–print, web and multimedia. I especially love to use these type of fonts in making printables for scrapbook and for personal greeting cards and party invitation. Combine these fonts with hand drawn design elements like flowers, leaves, and other nature-themed design elements and then put some nice watercolor texture backgrounds to create cool and original designs. Lettering fonts can also add a personal touch to your work since they look like you wrote them with your personal handwriting.
---
15 FREE LETTERING FONT TYPES TO DOWNLOAD
Below are the list of 15 cool lettering fonts. To download them, simply follow the link provided below each preview image. Most of these lettering handmade fonts are free to use for personal work but there are some that allow commercial usage. make sure to read the terms of use of each free font before using them for commercial purposes. I hope you will like the free lettering fonts featured here and that you are able to use them in your projects. Enjoy!
PH Free Fonts- Handmade Lettering Fonts from FontFabric
A free lettering font composed of four font weights: 100 condensed caps, 300 condensed caps, 400 regular caps, and 600 regular caps. These free fonts are part of a multifaceted font system consisting 98 weights.

[ DOWNLOAD ]
Basulto: A Free Hand Letter Font
This free handmade lettering font may be downloaded and used for free in your designs. The font comes in two weights: light and regular. The letters are also in uppercase only.

[ DOWNLOAD]
Parker Vintage Letting Fonts
Here is another handmade lettering font with a vintage vibe. The lettering have chalk/pencil shaded texture perfect for vintage design, t-shirts, logo, posters and more.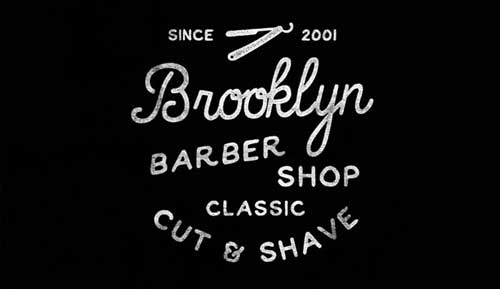 [ DOWNLOAD ]
Waterlily Free Lettering Fonts
This free font features come in bold weight, making it great for titles, slogan, and other projects that require thick lettering font.

[ DOWNLOAD ]
Sunn: A Free Hand Lettering Fonts
Just in case you need a slim font that looks handwritten then this type is for you. This font is perfect for clean creative designs.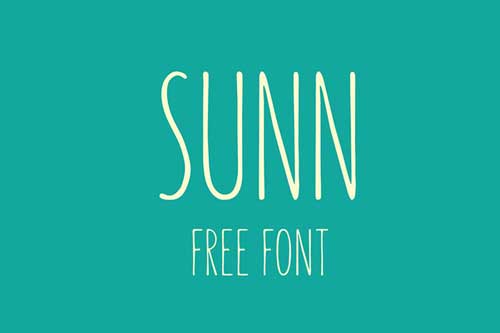 [ DOWNLOAD ]
Besom – A Brush Font
Here is another cool font for your lettering projects. This would look great for typographic poster or logo.

[ DOWNLOAD ]
Reis Brushed Lettering Font
This hand lettered font is great for posters and big powerful headlines. This would also look great when used for logos and slogans.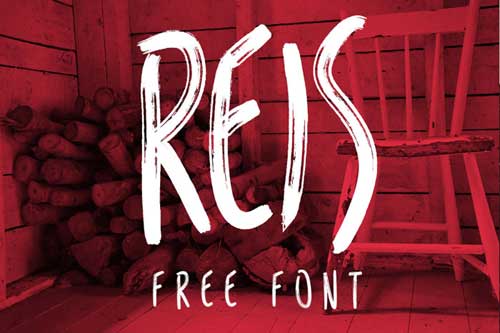 [ DOWNLOAD ]
Bellabo: A Hipster Hand Lettered Free Font
This font is an all caps, perfect for headlines and logo designs. It also contains Latin characters and Swedish characters. This font is available in .OTF and .TTF formats.

[ DOWNLOAD]
Free Serif Lettering Font: Firefly 2015
Here is another cool serif lettering font for extra artistic handmade look.
[ DOWNLOAD]
Chalk Hand Lettering Shaded Font
If you need a font that looks like they have been hand lettered with chalk, then this one's for you. You can pair this font with one of our free chalkboard backgrounds.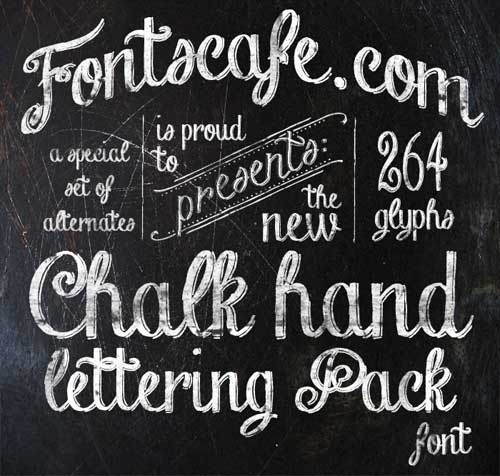 [ DOWNLOAD ]
Carosello Vintage Lettering Font
A beautiful font inspired by vintage ads, and created to give a genuine hand-written impression to your work. It will be a huge helper to anyone who's into vintage style.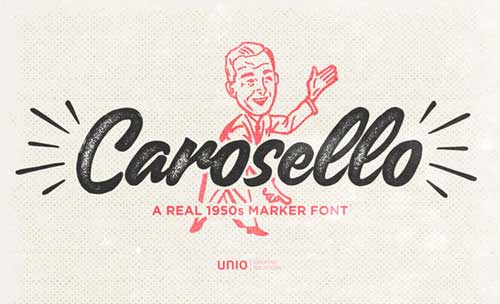 [ DOWNLOAD ]
Leon Free Lettering Font
Here is a super cool free font for adding hand lettered look in your designs. The fonts are in all caps (uppercase), making them great for headlines for posters and flyers.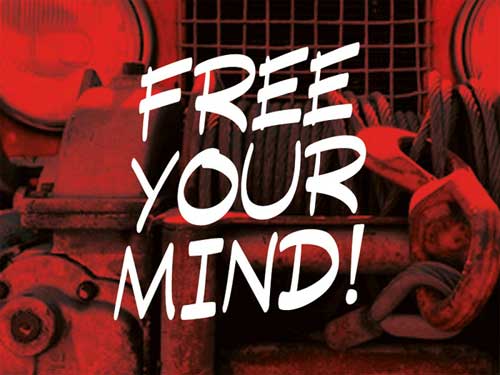 [ DOWNLOAD ]
Fofer: A Free Handwritten Lettering Font
A free handwritten lettering font for making catchy headlines and logos.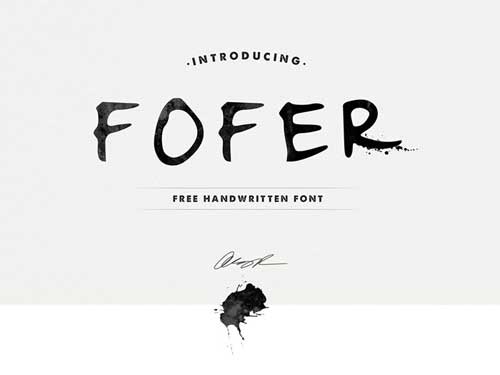 [ DOWNLOAD]
Engine Free Lettering Font
This font comes in regular and italic as well as capital and lower-case letters. The font also supports a number of different languages including French, Spanish and Polish.
[ DOWNLOAD ]
Novito Nova Free Lettering Font
According to its author, this font was created to make people happy. The font includes bold and thin weights and in uppercase letters.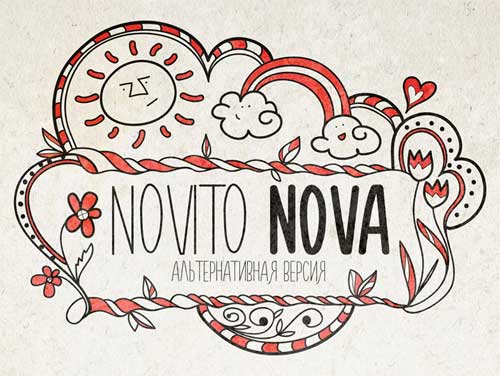 [ DOWNLOAD  ]