20 Best of Letterpress Business Cards
The letterpress business cards featured in this post are a great example of how effective letterpress business cards can reflect you or your company. The stylish and elegant look of letterpress printing combined with the luxurious quality of the paper used will surely make your business card and yourself stand out from the rest.  Letterpress is traditionally used for printing old-school stationery and wedding invitations. However, it is  lately finding its way into other personal printed assets such as business cards, often combining traditional and modern graphic elements.
Letterpress printing is actually a technique in which a plate containing all the graphics and text elements of a design is physically cut. It is then mounted into a big mechanical contraption and then rammed into thick soft stock or paper, leaving not just ink, but depth on the card's surface.
But because somebody has pointed out that my own simplified definition of letterpress is not accurate, here's a more politically correct way of describing how a letterpress printing works. According to Wiki, letterpress is a term for the relief printing of text and image using a press with a "type-high bed" printing press and movable type, in which a reversed, raised surface is inked and then pressed into a sheet of paper to obtain a positive right-reading image.
Letterpress was the normal form of printing text in the West since mid-15th century until the 19th century. It remained in wide use for books and other uses until the second half of the 20th century.
In the 21st century, commercial letterpress has been revived by the use of 'water-wash' photopolymer plates. If done right, it can look absolutely gorgeous. However, the hipness and respect that you can get from owning a letterpress business card also come with a price. So if you are frequently handing out a lot of cards, then you would be thinking twice before getting a letterpress business card.
---
20 GORGEOUS EXAMPLES OF LETTERPRESS BUSINESS CARDS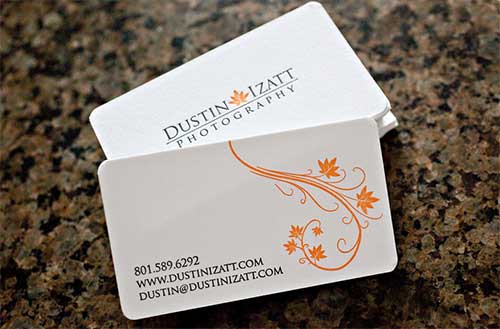 [ SOURCE ]
[ SOURCE ]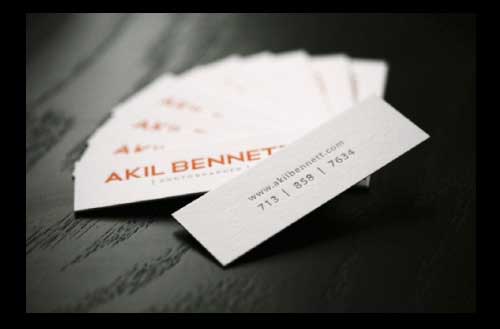 [ SOURCE ]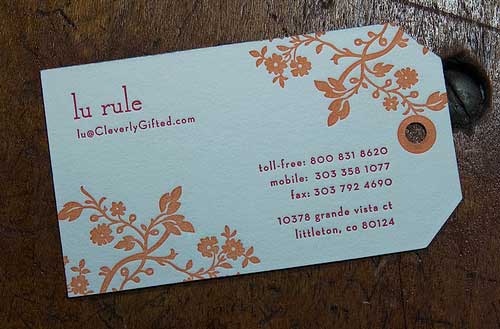 [ SOURCE ]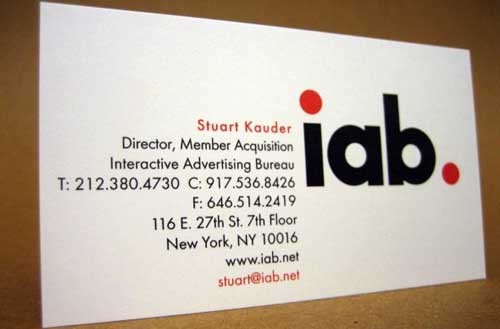 [ SOURCE ]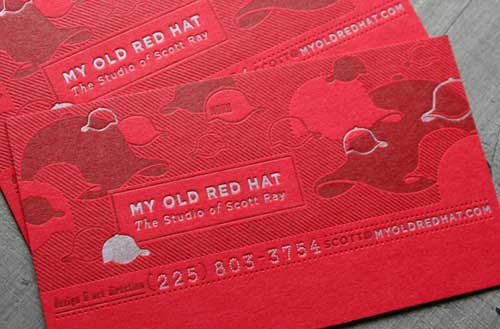 [ SOURCE ]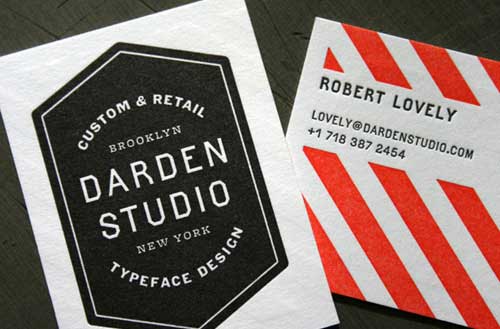 [ SOURCE ]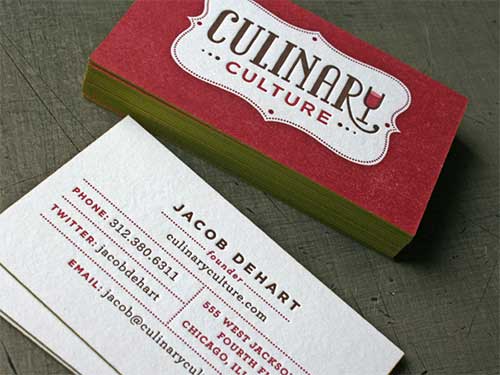 [ SOURCE ]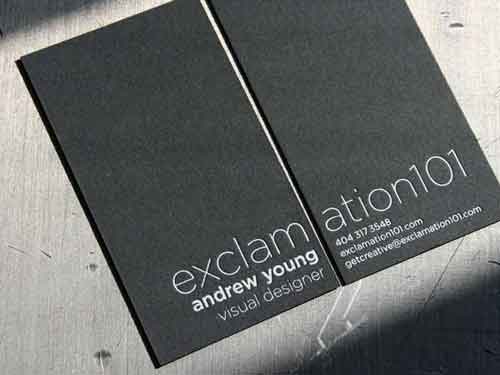 [ SOURCE ]
[ SOURCE ]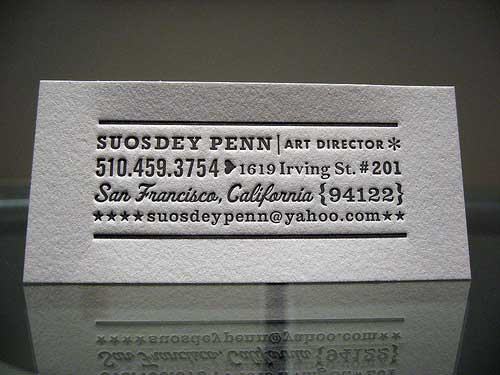 [ SOURCE ]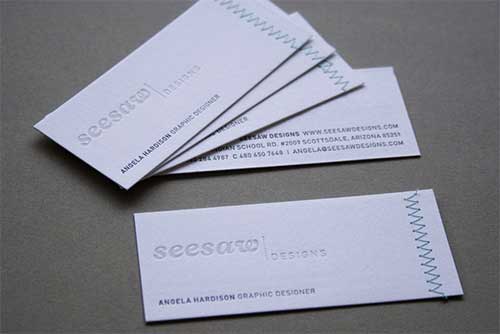 [ SOURCE ]
[ SOURCE ]
[ SOURCE ]
[ SOURCE ]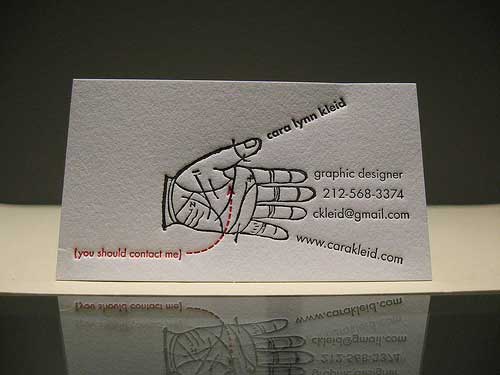 [ SOURCE ]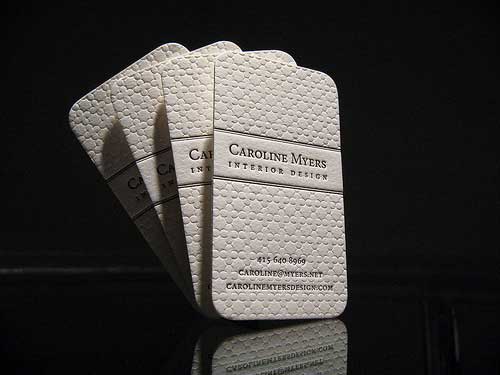 [ SOURCE ]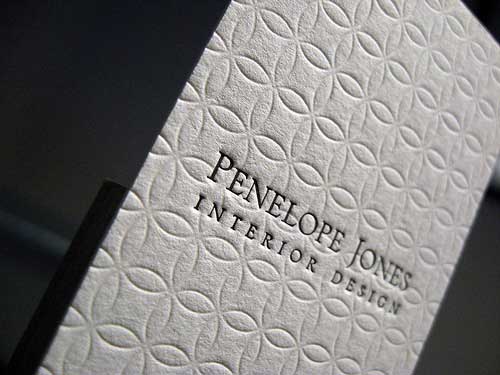 [ SOURCE ]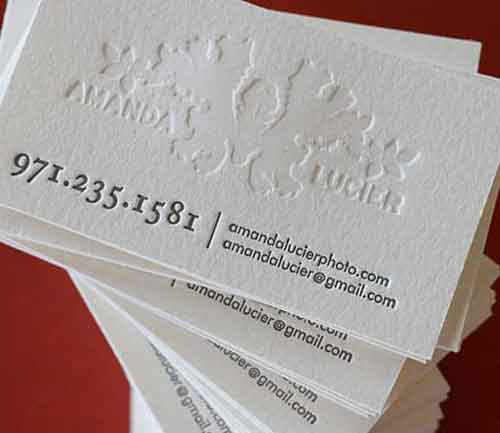 [ SOURCE ]
Related Free Design Resources