20 Ways to Create Lomography Effects in Photoshop
You are reading this post because you are interested to create a lomo effect in your photograph and I assume that you are well acquainted with what lomo photography or lomography is all about. Thus, for this post, I am going to skip the usual introduction about what is lomography and what it does.
Lomography has been a buzz word for some time now, and in fact, I have been asked many times how to get the lomo effect or look  in digital photos using Adobe Photoshop. So I decided to come up with a tutorial on creating this effect in Photoshop. However, when I tried to search for this kind of tutorial online, I found out that there are already a ton of well-written tutorials on this topic. That is why I just decided to compile these tutorials in a single post. Below, you will find 20 plus ways to achieve the lomo photo effect. The first ten are step-by-step tutorials to help you create lomo effect in Adobe Photoshop while the rest are Photoshop Actions that you may download and install in Photoshop so you can easily create this effect in a single click of the mouse.
---
I. Lomography Photo Effects: Photoshop Tutorials
How To Make Digital Photos Look Like Lomo Photography by Darren Rowse of Digital Photography School
A step-by-step tutorial on how to take a digital photo and edit in Photoshop to make it look like it was taken with a lomo camera.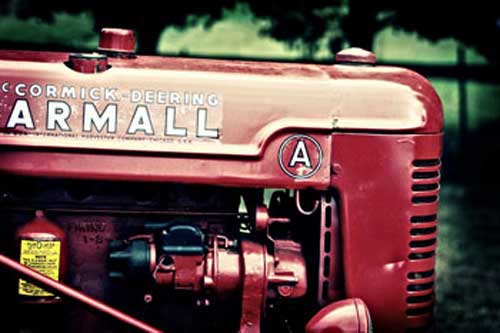 [ SOURCE ]
Lomography by Denny Tang, Photoshop Tutorials
Simulate the effects of a lomo camera. Photos taken with a lomo camera have high contrast, twisted colors, and a noticeable vignette.
[ SOURCE ]
How To Give Your Photos a Dark Processed Lomo Effect by Spoon Graphics
Follow this step by step post processing guide to give your photos a dark lomo style effect with high contrast, blue tones and vignette burns. The effect is based on the popular lomographic technique and is similar to the processing effect used in many fashion shots and advertisement designs. Overall this effect does a great job of adding impact to a plain photography with cool color casts and unusual saturation.
[ SOURCE ]
Cross-Processed Lomo Effect – Photoshop Tutorial by Abduzeedo
This tutorial will teach you how to make your photos more interesting by mixing two techniques: Lomography effect and the Cross-Processing effect.
[ SOURCE ]
The Ultimate Lomo Photography Effect Tutorial – Lomography Photoshop Video Tutorial by SLR Lounge
This lomo effect tutorial in Photoshop is divided into two parts: Part I looks at Lomo Photography and teaches how to dissect the image characteristics so that you know exactly how to reproduce them in Adobe Photoshop. Part II discusses the step-by-step techniques on how to edit your photo in Photoshop and get that lomo effect look.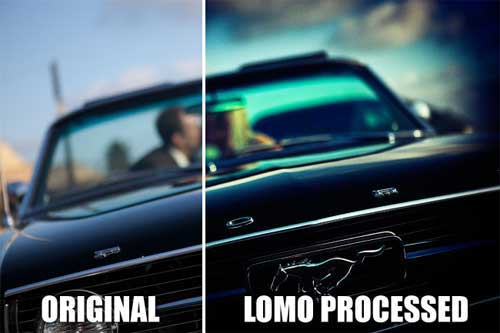 [ SOURCE ]
Fashion Lomo by Denny Tang, Photoshop Tutorials
You may have noticed that many clothing stores use images with the same photo effect that looks somewhat like Lomography. This Photoshop tutorial will teach you how to add the washed out Lomo effect to your photos using all adjustment layers.
[ SOURCE ]
Photoshop Tutorial: Getting that great X-PRO LOMO look by Tutorial Blog
This tutorial is fairly quick and easy. It will show you how to get that great x-pro lomo look. The process involves tweaking color, exploring a new method of vignetting and widening up photos and blurring it up a little.
[ SOURCE ]
---
I. Lomography Photo Effects: Photoshop Actions
Lomography Photoshop Action by All Transmission Send
A Photoshop action to simulate lomography. It creates a series of adjustment layers that you can fine-tune for each individual photo.  This Photoshop action was recorded in CS4 so it is not guaranteed that it will work with earlier versions of Photoshop. Note: For the action to work properly, the image must be flattened and the layer labeled the default "Background".
[ SOURCE ]
10 Photoshop Lomo Actions To Funky-Cool Your Photos
A pack of Lomo Actions to add a new dimension to your photographs. The pack contains 10 different effects that simulate the lomo or vintage look. Just choose the one suited for your photo.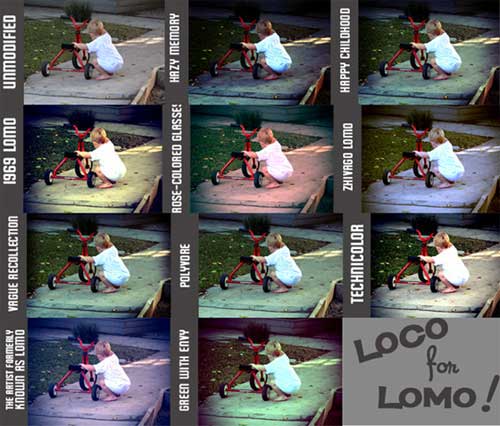 [ SOURCE ]
Lomo Effect by Lady Tori on DeviantArt
This Photoshop Action is intended for Photoshop CS and newer versions.
[ SOURCE ]
Lomo Effect – Photoshop Actions by Photoshop-Stock on DeviantArt
[ SOURCE ]
Lomo-Cross Processing Action by efete-stock on DeviantArt

[ SOURCE ]
Go Boom by AFineWar on Deviantart
Created with Adobe Photoshop CS5.5, this action helps you create vintage looking photos.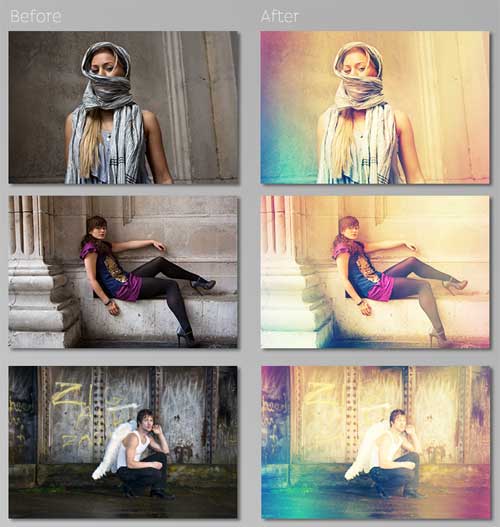 [ SOURCE ]
Soft Lomo Action by blacklacestock on DeviantArt
There are two actions included in thispack–one for LARGE photos and the other for MEDIUM to SMALL photos. The vignette looks better if you use the right one.
[ SOURCE ]
PSD Lomo-ish by isabellyy on Deviantart
Using this Photoshop Action, you will be able to get the effect a Lomography camera might give you.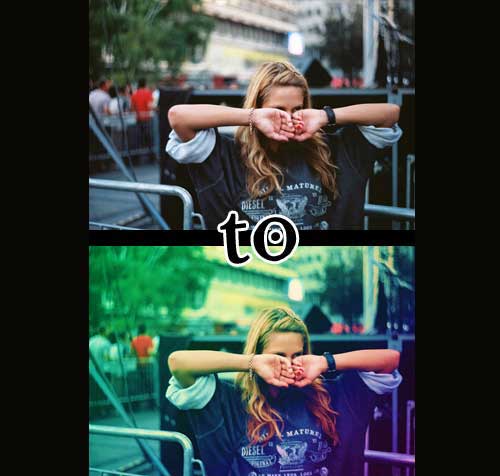 [ SOURCE ]
Hard Lomo Action by Blacklacestock on Deviantart
[ SOURCE ]