500+ Love Clip Art Photoshop Brushes for Valentines
Love clip art graphics are your best friends when designing romantic-themed designs. Especially since Valentines Day is just a month away, we are sure that most of you are looking for the easiest way to create greeting cards, posters, web designs etc. And of course, love clip art designs as Photoshop brushes can prove to be a great time saver. With thousands of available free resources, you will surely find one that would suit your requirement. For us designers Valentine's Day also means more work as there are lots of projects or work opportunities related to Valentines.
So instead of putting together a roundup of the best Photoshop brushes for this month, we decided to come up instead with a long list of the best love clip art you can use as brushes for your Valentine designs. We tried to include only those brushes created from February 2009 to present.  Just by looking at these brushes, I can already imagine endless of design concepts using these brushes. I am sure you will also find these brushes very useful. There are more than 500 heart Photoshop brushes contained in 30 sets in this round up.  To download each of these Photoshop brushes, just click on the link found below each preview image below. If you do not find the hearts or Valentine brushes you are looking for, then you might want to checkout the hearts brushes that we had last year: Photoshop Heart Brushes for Valentine Designs.
---
28 SETS OF LOVE CLIP ART PHOTOSHOP BRUSHES
These Photoshop brushes are not only useful for Valentine-themed designs. You may also use them for any romantic designs such as weddings, save the date cards, engagement party invites and even for birthday cards for a loved one.  To download the set that you want, just click on the text links provided below each preview image.
Free Sparkling Love Clip Art Brushes +PNG images
[ DOWNLOAD ]
Wild Hearts Photoshop Brushes + PNG Images
[ DOWNLOAD ]
Tribal Hearts Photoshop Brushes and PNG Images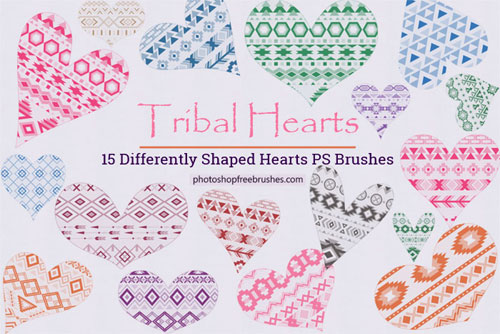 [ DOWNLOAD ]
21 Hearts and Flower Photoshop Brushes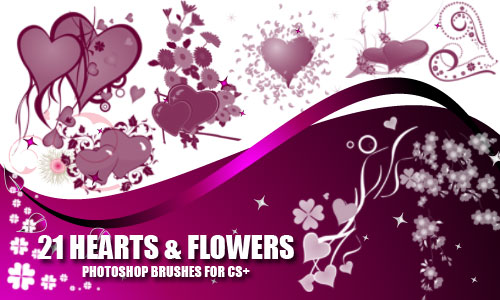 [ DOWNLOAD ]
65 Damaged Death Skulls and Hearts Brushes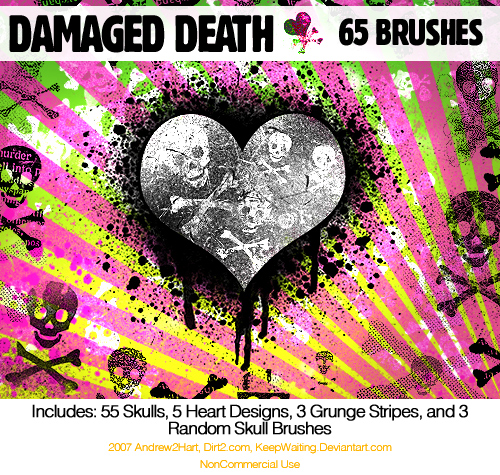 [ DOWNLOAD ]
Love Doodles Brush Set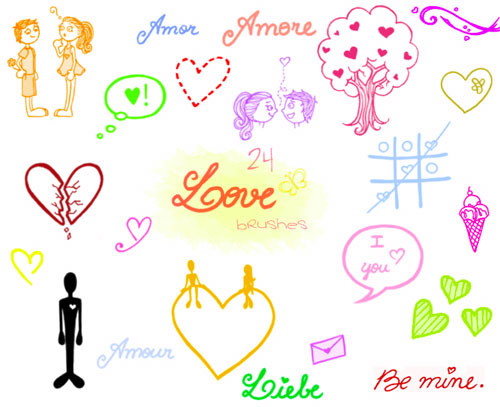 [ DOWNLOAD ]
Patchwork Floral Hearts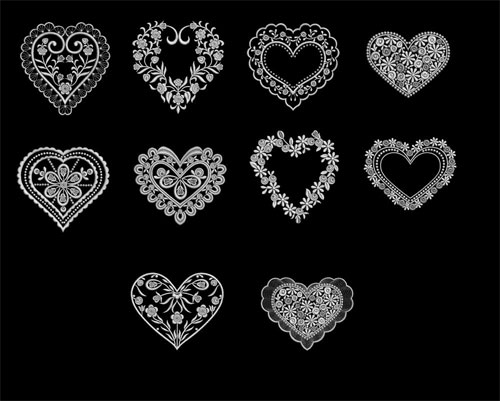 [ DOWNLOAD ]
Brush Hearts
[ DOWNLOAD ]
15 Valentine Clip Art Photoshop Brushes
[ DOWNLOAD ]
My Vintage Valentine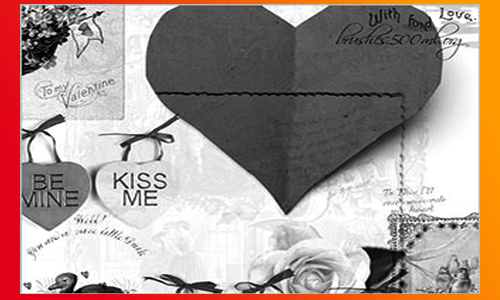 [ DOWNLOAD ]
30 Valentines Day Brushes
[ DOWNLOAD ]
40 Heart Brushes for Photoshop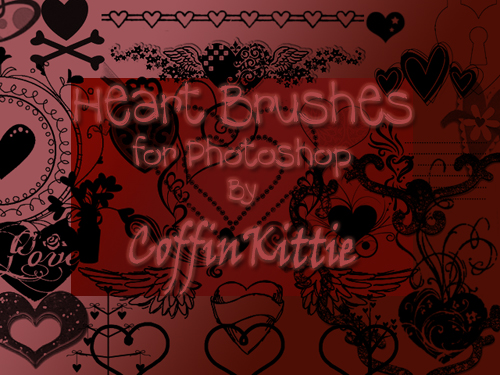 [ DOWNLOAD ]
True Love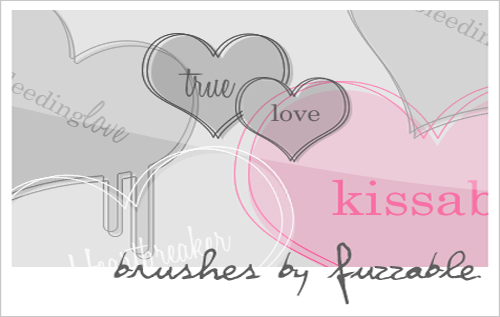 [ DOWNLOAD ]
Cheap and Childish Hearts Brushes
[ DOWNLOAD ]
Hearts Brushes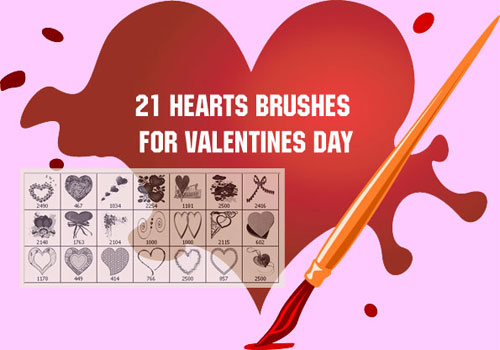 [ DOWNLOAD ]
Love is in the air

[ DOWNLOAD ]
10 Hearts Image Pack

[ DOWNLOAD ]
Cheese Hearts Brushes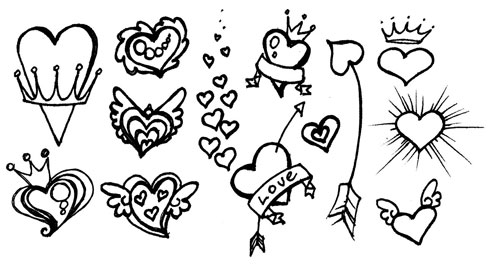 [ DOWNLOAD ]
Valentine Clip Art Volume 2

[ DOWNLOAD ]
St. Valentine Photoshop Brushes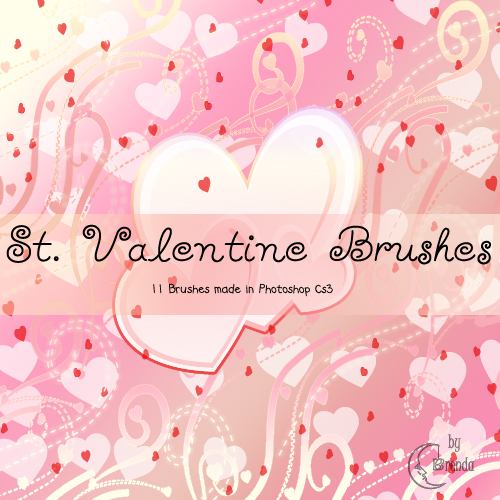 [ DOWNLOAD ]
Deco Hearts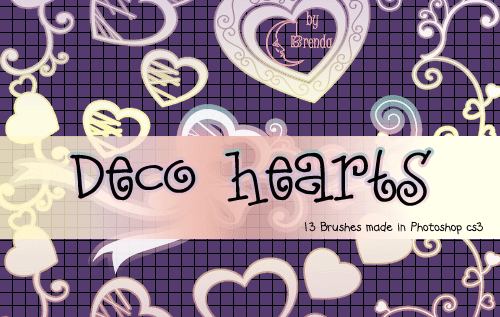 [ DOWNLOAD ]
Heart Brushes
[ DOWNLOAD ]
Dot Brush Tones PS7 Heart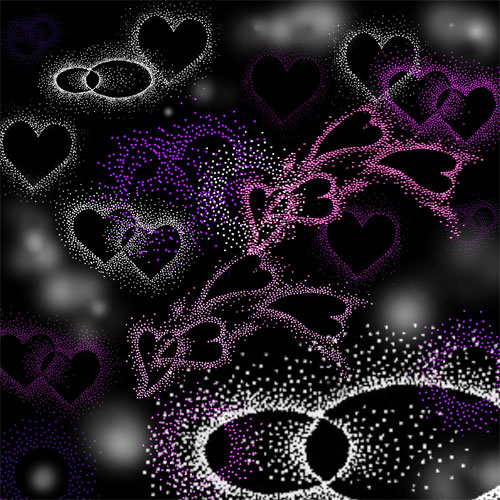 [ DOWNLOAD ]
Valentine Brushes

[ DOWNLOAD ]
Ultimate Gift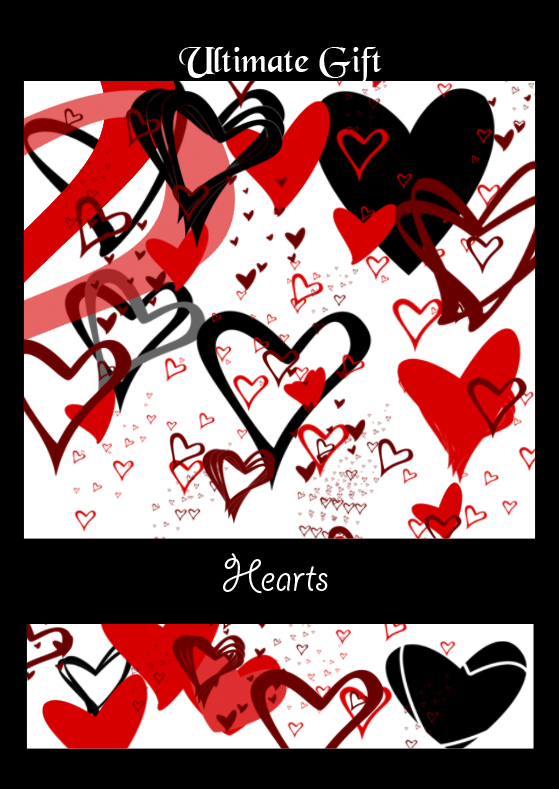 [ DOWNLOAD ]
Hearts Brush Set

[ DOWNLOAD ]
11 Heart Brushes
[ DOWNLOAD ]
Related Free Design Resources