1000+ Metal Background Textures for 2D and 3D Designs
The opportunities are endless when it comes to the uses of texture images for designers. That is why, one of the categories in this blog is about textures. We already gave you a very comprehensive list of links where you can download quality but free wood plank texture, old paper textures and fabric textures. So this time around, let us look at another category of textures–the metal background textures.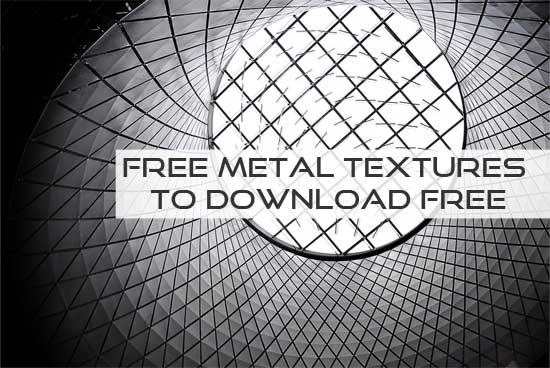 There are over a thousand high resolution free metal background textures that you will find in this list which can be used for architectural renderings, animations, game design and any other computer graphics and artworks including web design. Most of these metal background textures are also royalty free and can be used in almost any purpose. I hope you will also find these textures useful in your design endeavors!
---
FREE METAL BACKGROUND TEXTURES TO DOWNLOAD
To download the set that you want, simply click on the link below the preview image and it will take you to a new page where you can get more information and download the files. Have fun!
High Resolution Metal Art Car
There are 19 free metal textures in this set taken from the Art Car Parade in Houston. These textures are very high-resolution, with most of them having a resolution of around 3000px.
[ DOWNLOAD ]
Metal Textures from Amazing Textures
There are 32 high-resolution free metal textures that you may download for free. However you need to register first (one time only and free) in order to download the high-resolution version of the free stock pictures.
[ DOWNLOAD ]
Metal Texture Collection of Archive Texture
There are around a hundred quality metal texture images can be downloaded from this site for free.

[ DOWNLOAD ]
Metal Texture Archive
One of the many free textures that you can find in Ben Cloward's site are metal texture images created from pictures of various metal items.
[ DOWNLOAD ]
Metal Textures from CG Textures
Considered as the world's largest free textures site, this site offers hundreds of metal texture photos filed under 13 subcategories that you can use for your projects.
[ DOWNLOAD ]
Metal Textures from Mayang Textures
You can find really high resolution texture images in JPEG files here at Mayang's Textures. The free metal textures in this site are filed under four sub-categories, namely, corrugated, flat, metal objects and patterned.
[ DOWNLOAD ]
Metal Background Textures from Pixabay
There are plenty of high quality metal textures for free download that you can find here. All photos carry a public domain license.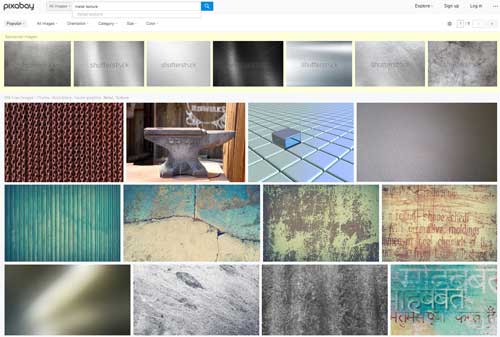 [ DOWNLOAD ]
Texture Bits
The free metal textures that you can download from this free texture library are really high resolution JPEGs.
[ DOWNLOAD ]
Metal Textures at Texture King
Huge number of free quality but free metal textures can be downloaded from Texture King. You are free to use them in any way you want. Just do not redistribute them as your own.

[ DOWNLOAD ]
Free Metal Textures from Texture Z
Discover the wonderful colors and textures of the world! Texture Z has quite a few free metal textures but these have really high resolution!

[ DOWNLOAD ]
Corroded Metal Background
The pack contains 10 seamless free images of corroded metals packed as a RAR archive. Each JPEG file has a resolution of 1024×1024 pixels at 96 dpi.
[ DOWNLOAD ]
Free Metal Background Textures
This set includes four free metal textures. Each JPEG file has a resolution of 1000 pixels by 1500 pixels.
[ DOWNLOAD ]
11 Large Metallic Textures
This pack contains 11 high-resolution free metal textures that you can use for non-commercial projects. Checkout the author's page for more information about terms of use.

[ DOWNLOAD ]
Hard Metal Background Textures 01
The set includes four (4) high resolution free images that you can use even non-commercial work. Contact the author to know more about the terms of use of these particular texture.
[ DOWNLOAD ]
Related Free Design Resources