21 Stylish Metal Business Cards for Inspiration
Having a metal business card is one great option if you are looking to have a unique card that does not only stand out from the rest but also last longer. That's because metal business cards stand out, get noticed, and do not get thrown away. One of the greatest advantages of metal business cards is the fact that it can withstand almost anything and it does not fade. Most metal business cards make use of stainless steel or aluminum. Designs and engravings are done by chemically etching the surface of the steel or by cutting through the card with precision or via laser cutting and etching.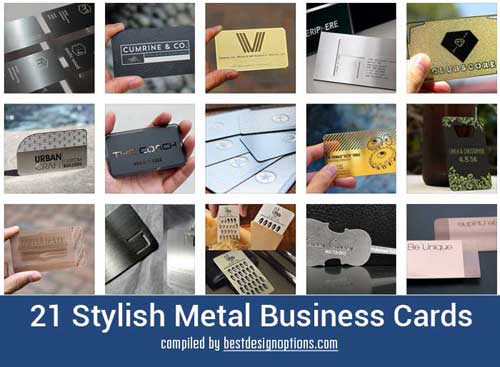 If you are planning to have this type of business card for yourself, try looking first at some incredible design examples that we gathered together in this post. I bet, you will be ordering your metal business card soon after reading this post. I am also guessing that you will never go back to paper again. For more business card design examples, check out also our post about wooden business card examples.
---
21 INSPIRING METAL BUSINESS CARD DESIGNS
To view the cards in large resolution and view more details about each of them, simply click on the title of each entry (in blue text) above the preview image.
An elegant and stylish metal business card featuring grill design for Fisher Home Furnishings.
These cards for Lexus showcase a sleek die-cut grill design and 10 percent surface etching for the content.
Here is a unique black metal cards featuring a "debossed look". These is a perfect choice if you want an elegant and at the same time attention-grabbing business card.
The intricate detail of the cut out areas ties in beautifully with the architectural theme. This design is perfect for an architect or a construction company executive.
The cards have been laser cut from thin steel which bends easily along the perforated and etched areas. Once folded, the card can stand on its own and can hold an envelope or invoice.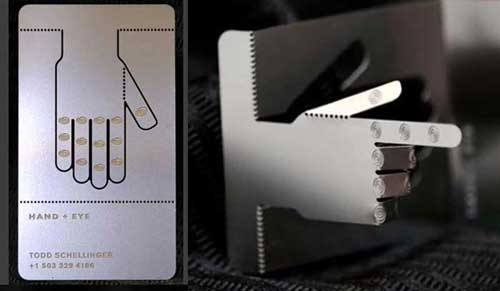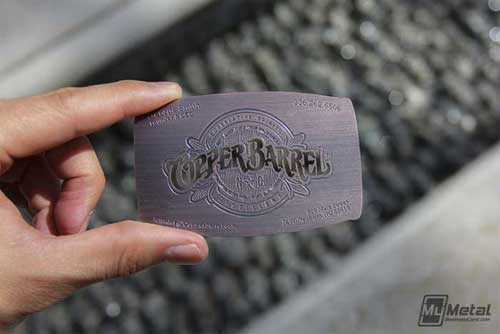 A unique business card with a logotype produced from two different metals.
A copper business card design with grill effect from Pure Metal Cards.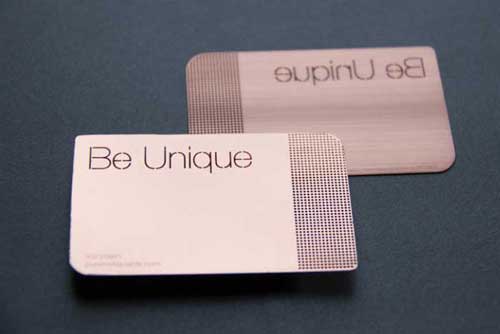 A violin-shaped business card made of metal material for someone who offers professional violin services.
A clever functional metal business card for a Brazilian specialist cheese shop. It works as a miniature cheese grater and comes with its own protective sleeve.
Steel business cards with elegant and minimalist style for Neri Architetti Milano. Material: stainless steel – thickness: 0.5 mm printed and laser cut.
This slick copper finished business card was produced for Dapper Gents. It utilized an extensive chemical etching process, surface brushing, and copper plated finish.
This metal bottle opener business cards are perfect not just as wedding favors but also to promote your business or products.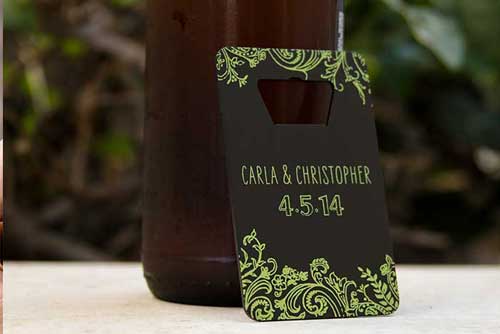 Stay edgy, stay innovative with this brass finish metal business card.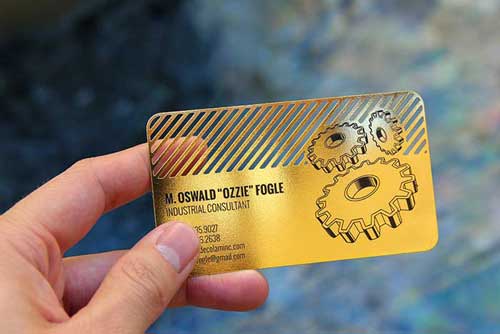 Leave an unforgettable impression on your clients who receive special privileges and services with metal cards.
This metal business card in black features a mesh border and a die-cut name and number.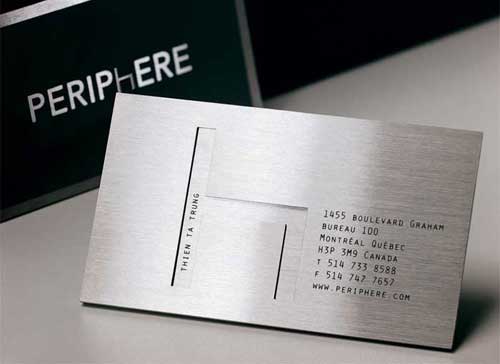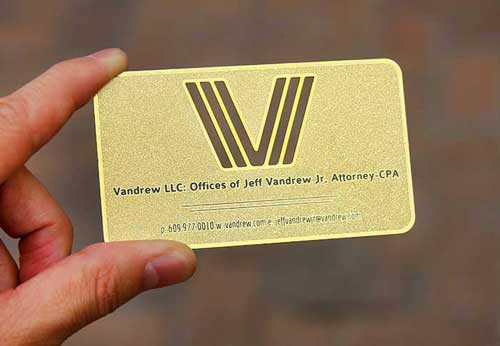 These cards were designed to be a conversation piece—something that would create a memorable moment. Exotic Wood designs, manufactures, and installs custom furniture, kitchens, doors, etc., as well as carries a line of retail pieces.