Create Old Photo Effects with 100+ Photoshop Actions
Creating old photo effects in your photos is now easy with Photoshop Actions. With just a few clicks of the mouse, you will be able to get that vintage effects similar to those in Instagram for your high-res photos using actions. If you are not familiar with actions, these are the files with .ATN file extensions that you can load in your Photoshop program and apply to your images. Photoshop actions are sets of actions or steps that are recorded so you do not have to do every step over and over when needed. All you need to do is save the action and then play them to apply to a new image. What is more exciting about actions, is that, you can download them for free and apply to your images without starting from scratch.
If you need more Photoshop actions, please also visit our post on Photoshop actions for editing portraits.
---
PS ACTIONS FOR CREATING OLD PHOTO EFFECTS
In this post, we put together over 100 Photoshop actions that you can download for free and use for creating that old photo effects in your images. Most of these actions are similar to those Instagram filters. However, the most common problem we have with Instagram is that photos are resized and quality are compromised. With these Photoshop actions, you will be able to have those Instagram effects without having to sacrifice the size or the quality of your images.
This latest set named Retro Filters contains 10 pre-configured Action files that will dramatically transform your photos with retro style effects inspired by classic 35mm film and processing techniques.
There are 10 Photoshop actions (19 for premium download) in this set for creating old photo effects similar to Instagram. These are perfect if you want to create a retro look similar to those found in Instagram without sacrificing photo size and quality.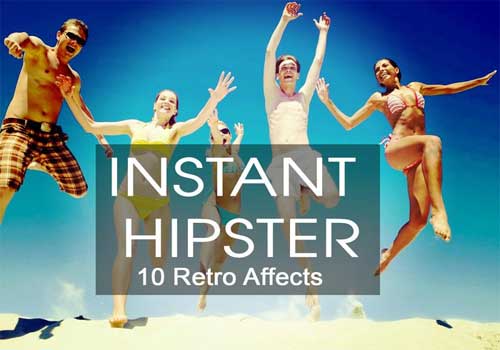 Download this set of 10 amazing retro action effects each with their own unique light leaks! These Photoshop retro actions give your photos that old look with light leaks seen in old film cameras.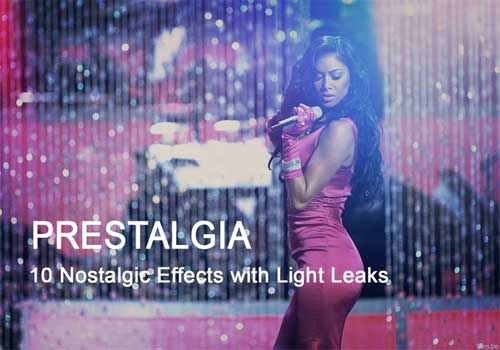 Generate old photo effects, including Lomography effects, and Polaroid/square frames with one click using these free Photoshop actions! The actions work with photos of any size (even 100 megapixel photos!) and does not resize your image. All layers are fully-editable and you will be able to preserve the quality of your image.
This vintage Photoshop action gives beaches a soft vintage tone, making them look very delicate and pretty. However, you may also use this action to create old photo effects to portraits and other scenes.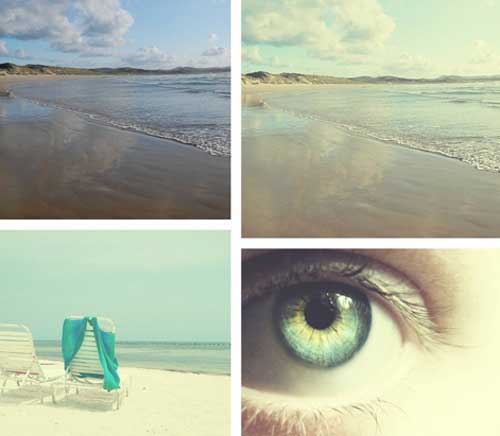 Another Photoshop action intended primarily for giving your portraits that old photo effects. In addition, you may also use these actions for landscape scenes, urban landscapes and objects.
This set contains 25 free Photoshop actions featuring retro and vintage style coloring for creating old photo effects, HDR toning, black and white conversion, and grainy style sepia tone processing. This is a great set of actions to have in your collection.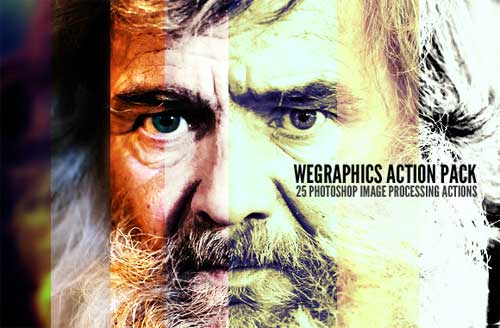 There are 13 different Photoshop actions in this set featuring effects similar to Instagram's popular filters. Use these actions to create old photo effects without sacrificing image size and quality.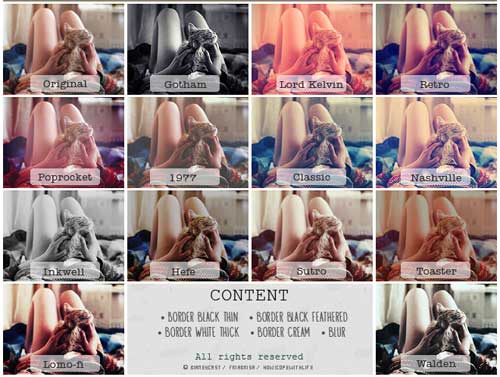 Here are seven free Photoshop actions for adding vintage vibe in your photos. For best results, depending on the quality of your image, you may adjust the opacity of each adjustment layer or just remove a particular layer.
A set of Photoshop actions consisting five styles for creating old photo effects.
A huge set of Photoshop actions that you can use to make different retro effects in your portraits. The Action file is compatible with Photoshop CS2 and should work with later versions of Photoshop.
There are 8 actions in this pack for creating old photo effects. To get the proper effect for your image, do not forget to play with the layers in Photoshop.
Related Free Design Resources