25 Free Outlined Font Types to Download
Forget about video games and tech gadgets. Coloring has been a growing trend among adults. Touted as a great way to relax, reduce stress and improve emotional health, I guess adult coloring is here to stay. If you are looking for fonts that you can use along with your designs for coloring books and other fun materials, we decided to put together an extensive list of free outlined font typefaces. As its name suggests, these fonts are hollow or not filled.
So what are you waiting for? Download them now and start coloring these fonts. If you like more free fonts, visit our post on free brushed lettering fonts types.
But anyway, you can always put outline to your favorite font in Photoshop. To do this, simply add a stroke effect via layers panel. If you are not a Photoshop nerd, then you might just want to download outlined font types. There are hundreds of free outlined font types out there. We carefully handpicked only the best for you.
---
25 FREE OUTLINED FONT TYPES TO DOWNLOAD
The list below include formal rounded and angular outlined font types as well as some playful chunky, narrow, and script fonts for your fun designs. Click on the title of each entry (in blue text) to download the font set that you want. Enjoy these freebies!
An outlined all-caps font perfect for your retro-themed posters, banners, and other design projects.
An outlined display font great for posters and anywhere you need big headlines.
An angular outlined font great for clean and simple designs.
A free outlined hollow font from GemFonts, Arialic is inspired by the popular Arial font.
A thick outlined serif font available in uppercase and lowercase letters.
Another outlined font featuring thick and narrow letters, both uppercase and lowercase.
Here is a free decorative outline fonts for your design. This is perfect for vintage and retro themed projects.
A wide rounded outlined font in case you need one.
A futuristic headline outlined font to play around with. This font is inspired by the logo of the popular movie series Star Wars. This is great for posters and signage.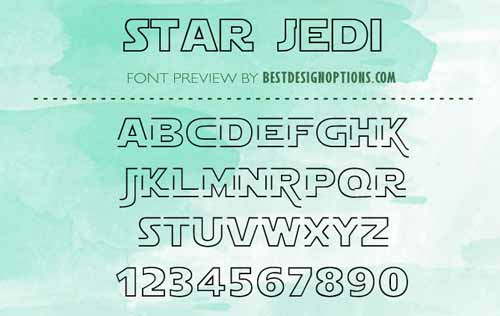 A fun outlined and hollow font great for party posters and flyers.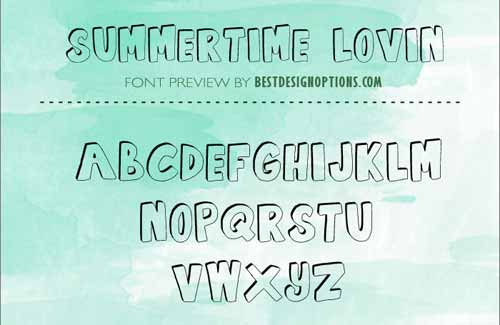 Created by Nymphont, this carefree hollow font is great to use if you need to be more creative and at the same time fun. The letters look like they were handwritten.
Another fun free outlined font with rounded edges. It comes with uppercase and lowercase letters.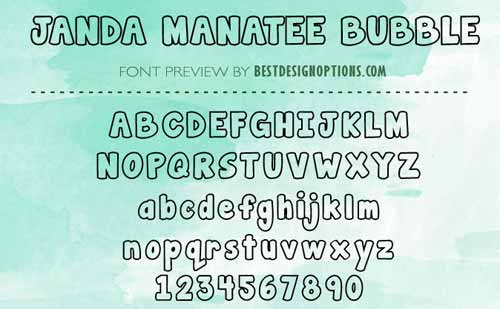 A display hollow font great for brochures and posters.
Created in 2013 by The Butterfly, this hallow font is great for any personal project.
A chunky fat font perfect for titles. Still neat and legible while being super chunky.
An outlined sketchy and grungy font. This is just a demo font and for personal projects only.
Another chunky with outlined font for your projects.
Created in 2013 by Misti's Fonts, this script outline font is great for greeting cards, invitation cards, etc.
Created in 2015 by Sharkshock, this is a playful typeface. It contains accents, European characters, and kerning. Perfect for scrapbooks and children's books.
Another outlined fonts with uppercase and lowercase letters from Darcy Baldwin Fonts.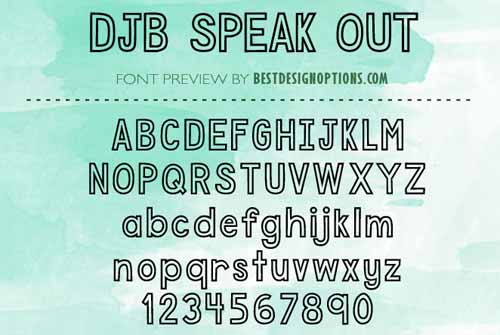 Another fun and playful font drawn by a 10-year-old girl. This font is free for personal use.
Frontage is a free font that provides endless possibilities. Here is the outlined version, which is not available with the retail version of this typeface.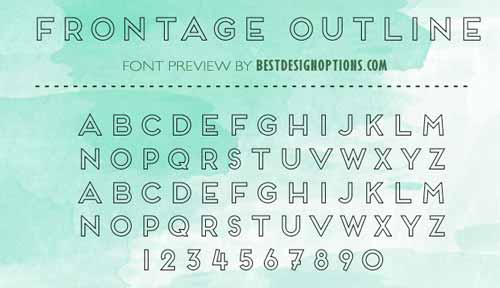 Here is another outlined fonts great for children-themed designs.
Inspired by the logo of the movie Jurassic Park, This outlined font is free only for noncommercial use.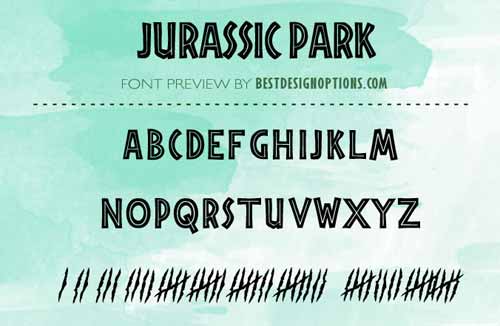 Related Free Design Resources