5 Easy-to-Follow Photoshop Teeth Whitening Tutorials
Teeth whitening in Photoshop is an essential skill for both designers and photographers. Especially if your designs or photos involve people or portraits, having this set of skills will help a lot. Nobody wants yellow teeth. Almost all people wish they have whiter and brighter teeth, especially in photos.  Thus, your clients will surely thank you if you can alter the color of their teeth using programs like Photoshop. In this post we decided to pick the most useful Photoshop teeth whitening tutorials that lets you get the job done using different techniques.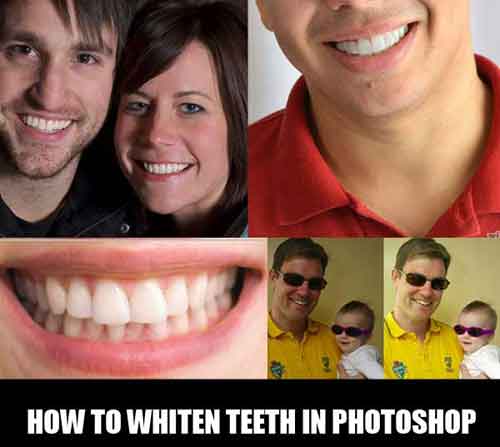 Below are 5 tutorials that will teach you the technique on how to whiten teeth. These are detailed and step-by-step tutorials.  Some people prefer the video tutorials because they can actually show you how to perform certain techniques. However, text-based tutorials with illustrations are still handy as you can easily bookmark them and return to them anytime without bandwidth problems. So without much further ado, here are some of the best teeth whitening Photoshop tutorials. To view the tutorials, simply click on the link below each entry and it will take you to the page where you can find the detailed tutorial.
---
5 SIMPLE PHOTOSHOP TEETH WHITENING TUTORIALS
These Photoshop teeth whitening are useful for editing photos. Especially if you are a photographer, knowing how to make your clients look good (or better) and younger in photographs will surely earn you respect and good reputation as a photographer.
How To Whiten And Brighten Teeth In Photoshop
This Photoshop teeth whitening tutorial will teach you how to make teeth whiter and brighter using a Hue/Saturation adjustment layer, a brush and a layer mask in Photoshop.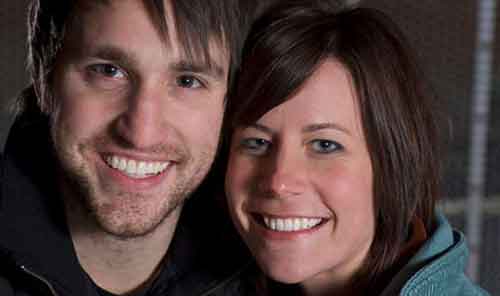 [ SOURCE ]
2 Easy Ways to Whiten Teeth in Photoshop CS6
This Photoshop teeth whitening tutorial will let you make your subject's teeth whiter and brighter using the hue/saturation tool or through adjusting the color balance of your picture.
[ SOURCE ]
Whitening Teeth Tutorial for Photoshop
Here is an easy way for Photoshop teeth whitening using Hue and Saturation tool.
[ SOURCE ]
How to Whiten Teeth on Adobe Photoshop
Everyone gets coffee stains or wine stains on their teeth once in a while. this article will show you how to digitally whiten your teeth in seconds on Adobe Photoshop. That will save you hundreds of dollars on teeth whitening at a dentist's office.
[ SOURCE ]
Four Methods for Photoshop Teeth Whitening
This post will teach you 4 different techniques to Photoshop teeth whitening, realistically. The idea is to make realistic whiter teeth with a little less yellow. Not with fluorescent blue/white teeth.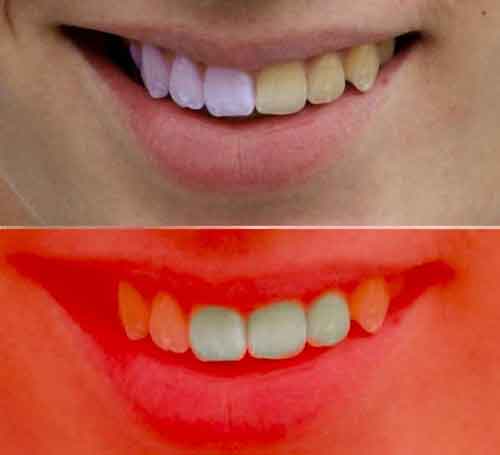 [ SOURCE ]
Related Free Design Resources