12 Glittery Gold Printable Love Cards for Valentine's Day
In anticipation of the love season, we are bringing you a set of printable cards featuring hand drawn patterns and elegant typography. These printable love cards come in glittery gold textures and lovely messages. The cards come in two versions: as a printable three-page PDF file or as 12 single JPEG images. Just select the format you prefer.
If you opt for the PDF format, all you need to do is open the file, print and cut and send to people you wish to greet this Valentine's Day. These cards would also look great as bookmarks. Just punch a hole and decorate with ribbons. The size of these cards also make them ideal as gift tags.
Meanwhile if you download the individual JPEG files, all you need to do is put them in your own layout in programs like Photoshop or Microsoft Word and then print and cut. You may also add your own texts in the empty spaces in the layout.
These printable love cards would look lovely on your journal pages. They will serve as reminders for stuff you do not want to forget. Handwritten notes on the white space would also look lovely.
ABOUT OUR PRINTABLE LOVE CARDS
The free printable love cards have realistic glittery gold background combined with a clean white paper texture. Each card is sized 3 x 4 inches and comes with nice typographic Christmas greetings. Just print, cut around the edges, and punch hole for your favorite ribbons or twine. A gold ribbon would look great on them. Ribbons and twines may be bought from craft stores and book stores.
Below is a preview showcasing the printable love cards included in this set. The download link is provided after the preview images.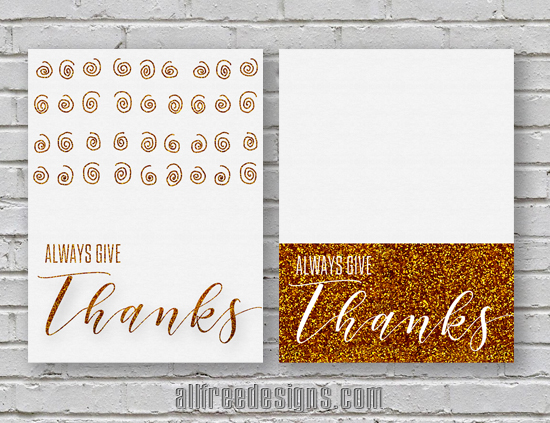 The printable PDF file will fit on a US letter size paper, 8 x 11 inches or A4 paper. Depending on your printer, you may need to adjust margins. You can fix this by choosing "fit to page" in your printer settings. The download links are provided below:

---
HOW TO USE THESE FREE PRINTABLE LOVE CARDS
1. The file that you may download is in PDF. You need at least an Adobe Acrobat Reader to view the file. If you do not have an Acrobat Reader, you may download this for free here: https://get.adobe.com/reader/
2. Print the file using a letter size or A4 card stock. For best results, use 240GSM paper or thicker. Make sure to check the "fit to page" option before hitting the print button.
3. Cut the cards along the edges using scissors
4. Alternately, you can print this using sticker paper and just stick on your giveaways.
TERMS OF USE:
Our free printable love cards are free for personal purposes only. Please credit us or link back to us if you use them. Also, please refrain from making them available for download outside of this site. If you want other people to know about our freebies, please refer them to this post.