6 Free Retro Printable Valentine Cards and Gift Tags
A few more days to go and it's Valentine's Day. So here are some printable valentine cards in retro style that you can use to celebrate this special day.
For many us, Valentine's Day is special since it is the time of the year when we have the opportunity to honor and remember all the people we love and care about. On Valentine's Day, we usually send out greeting cards with thoughtful message, a gift, or an e-message over social networking sites such as Facebook, Twitter, Instagram, etc. Others prefer to keep memories of this holiday through journals and scrapbooks. Whichever way you wish to celebrate Valentine's Day, we hope you will find these free printable valentine cards we are releasing today useful for you.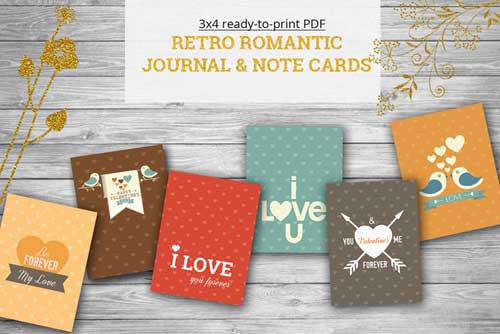 In the above preview image, all six printable valentine cards are shown. The printable valentine cards come with a matching set of gift tags. The retro-vintage style was achieved through the use of retro design elements, fonts, and color scheme. Included are 6 cards at 3×4 inches and 6 gift tags at 2×3 inches. The files that you may download are in ready-to-print PDF format. Please note, however, that these PDF files are contained in zipped/archived folder. You need to have a program like WinRar to open them.
ABOUT OUR PRINTABLE VALENTINE CARDS
Using these cards, you can now record your perfect Valentine's Day! Write down all your thoughts and wishes, things you love about your partner, record your Valentine's date and be inspired by special love quotes! These printable valentine cards may be used to accent you scrapbook page. You can also use them as cute note card you can send to a special someone.
Below is the link to download these printable valentine cards. Unlike the previews freebies, the files are NOT contained in a zipped folder. No password needed as well. You may print this using US letter size paper, 8 x 11 inches or A4 paper. Depending on your printer, you may need to adjust margins. You can fix this by choosing "fit to page" in your printer settings.
DOWNLOAD
---
Meanwhile, the Valentine gift tags will surely make your gifts extra special. Each gift tag measures around 2 x 3 inches. Just print, cut around the edges, and punch hole for your favorite ribbons or twine. A white or gold ribbon would look great on them. You can use some nice ribbons and twines from craft stores and book stores.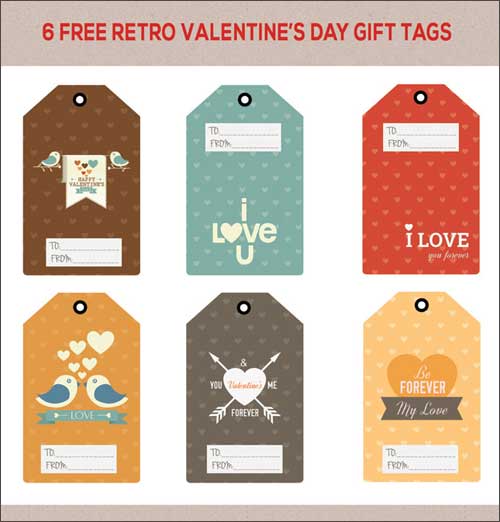 Again, the file that you may download is in PDF format.  Unlike the previews freebies, the files are NOT contained in a zipped folder. No password needed as well.
DOWNLOAD
---
HOW TO USE OUR PRINTABLE VALENTINE CARDS
1. The file that you may download is in PDF. You need at least an Adobe Acrobat Reader to view the file. If you do not have an Acrobat Reader, you may download this for free here: https://get.adobe.com/reader/
2. Print the file using a letter size (8.5×11 inches) or A4 card stock. For best results, use 240GSM paper or thicker. Make sure to check the "fit to page" option before hitting the print button.
3. Cut the cards along the edges using scissors
4. Alternately, you can print this using sticker paper and just stick on your giveaways.
TERMS OF USE:
Our printable Valentine cards are free for personal purposes only. Please credit us or link back to us if you use them. Also, please refrain from making them available for download outside of this site. If you want other people to know about our freebies, please refer them to this post.
Related Free Design Resources