50 Creative Product Packaging Design Examples
Product packaging design is one of the most important aspects of marketing. When a consumer goes to a supermarket or a store, he does not see an innovative product. What he sees is the packaging design. In fact, majority of buying decisions are made in front of the shelf.  Therefore, having an attractive and unique, but at the same time, practical product packaging design is therefore a key competitive advantage for manufacturers and retailers.
Unique logos, unusual shapes, bright colors, striking text or typography, and correct use of textures are among the elements that usually catch the attention of consumers. The growing awareness of consumers about global warming and other environmental problems also impacted on how manufacturers package their products. In fact a lot of them have started to shift to recyclable or recycled materials for their product packaging design. Biodegradable materials such as paper and pulp are also becoming a popular trend among producers in the packaging industry.
In this roundup, therefore, we are featuring 50 product packaging design examples to inspire designers like you just in case you are working on a similar project. Some or most of these product packaging designs have been recognized in the Pentawards, a worldwide competition exclusively devoted to packaging design.
50 INSPIRING PRODUCT PACKAGING DESIGN EXAMPLES
To know more about each product packaging design as well as the products featured here,  just click on the link below the preview image and it will take you to the page where these were originally posted or featured.
Motley Bird by Strange Matter
This bottle for cocktail drinks makes use of aluminum material painted with colorful shades. The sketched or hand drawn graphic design on the label also adds up to make this packaging look interesting.
[ SOURCE ]
Up Market Cashew Nuts Packaging Design
Triangular box for roasted cashew nuts with aluminum foil.
[ SOURCE ]
Wild Bird Store
Wild Birds Unlimited makes use of colorful new bags to attract seed buyers.The new bags are color-coded to represent the different seeds and blends it offers. The materials used for these bags are recyclable, low-density polyethylene.
[ SOURCE ]
Holli Mølle Organic Flour
An environmental friendly and functional container for organic stone-ground flour. The sack container features a simple and unique graphic design, with fresh colors on the labels as the only thing that differentiates between the 6 flour variants offered.
[ SOURCE ]
Wood by Dsquared2
Designed for woodsy-inspired fragrances, the perfumes are artistically encased in show-stopping bottles adorned with a modern touch of their organic namesake, and each scent set apart with subtle differences: fresh notes for men, citrus top notes for women.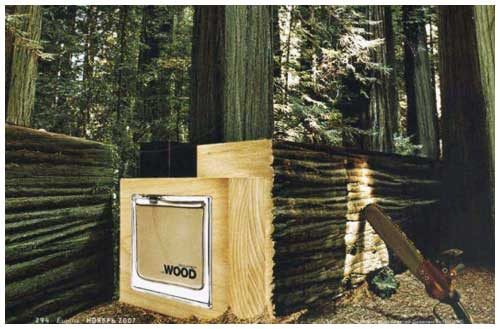 Little Bug Baby Food
These containers and boxes for baby food products feature color schemes inspired by fruits and vegetables.
[ SOURCE ]
Chocolate Packaging
Because of its very nice containers and boxes, Thomas Haas chocolates  make a pretty gift from a tourist for friends back home.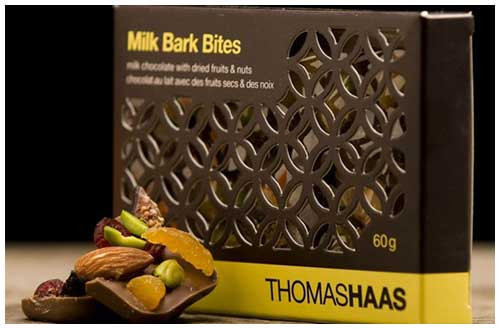 [ SOURCE ]
60 Bag – Biodegrades in 60 days
A line of biodegradable bags that can last as long as you like or decompose in approximately 2 months.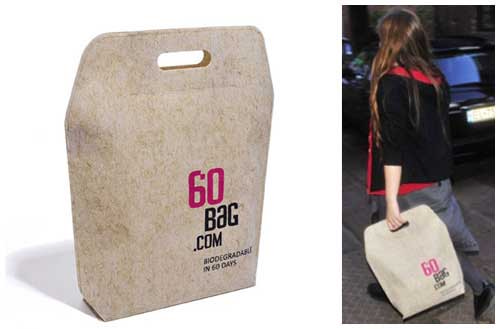 [ SOURCE ]
Coca Cola Aluminum Bottle
Coca-Cola is an iconic brand with worldly appeal but, with the aluminum bottle, the company chose to address a specific market segment. The experiential marketing effort reintroduced the brand to hipsters and, in effect, replaced their cocktail glasses with aluminum bottles, always served cold for maximum impact.
[ SOURCE ]
Tea Time – Friggs Eco Selection
The tea bags are made of compostable material, and with a barrier which preserves the taste without the need of any outer plastic packaging.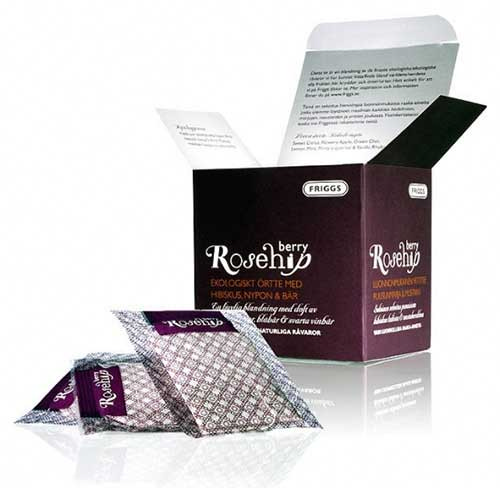 [ SOURCE ]
360 Paper Bottle
The 360 degree Paper Water bottle is an innovative, single-serve water bottle made from 100% renewable material–paper.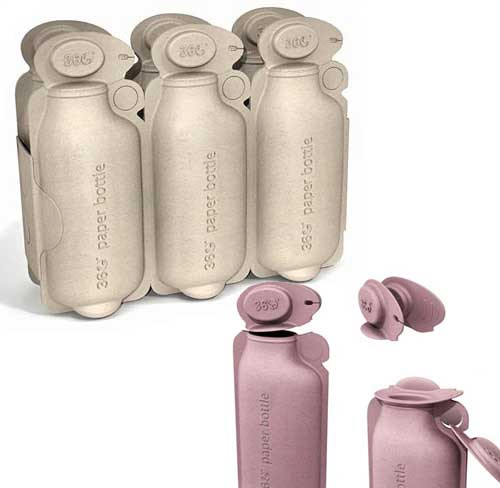 [ SOURCE ]
Aquilegua Wine
A wine package that transforms from in-store display to carry home packaging to reusable wine rack.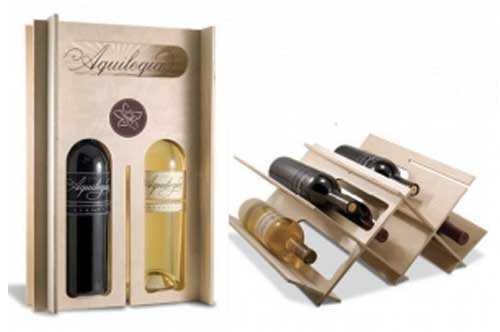 [ SOURCE ]
Evian Glass Bottles
Evian Pure is bottled in one simple, modern and elegant bottle design in ideal 75cl (dinner for 2) and 33cl (individual consumption).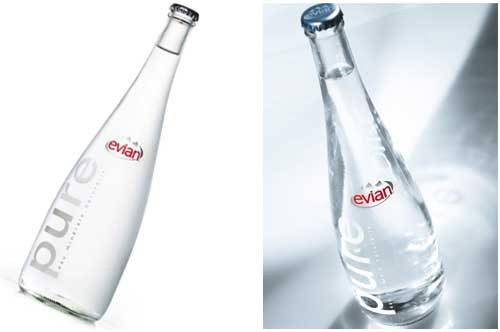 Gloji Antioxidant Juice Packaging
Using a unique shaped glass bottle as container, you will surely not miss this beverage in a supermarket shelf.
Schwarzkopf Professional – OSiS+ Design Mix
Minimalist packaging design for a beauty product.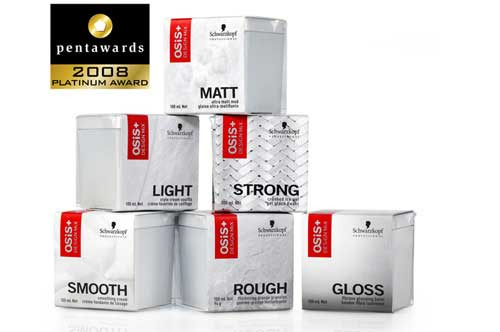 Yaoki Minimalist Package
Another minimalist clean design for a Japanese product.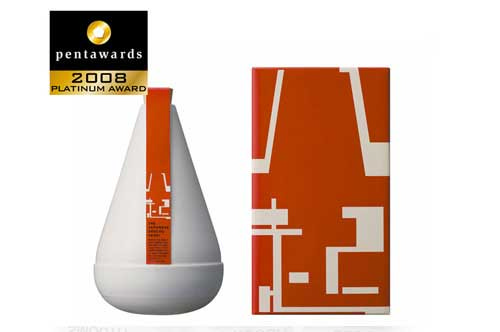 Method Mop Packaging
An eco-friendly packaging for mop and cleaner.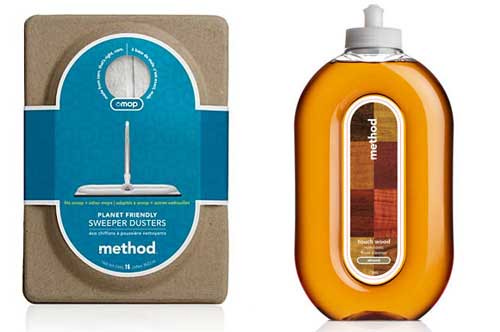 Ecosmart Liquid Laundry Detergent
This container uses recycled materials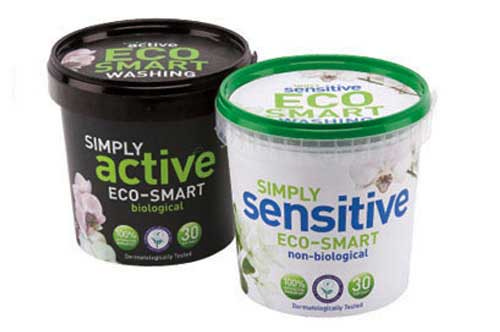 Packaging for Earphones
These earphones are packaged in 100% Recyclable Cardboard. It also appears easier to open than plastic.
Ecological USB Flash Drives
This USB flash drive is made of wood and comes in a packaging that uses recycled paper.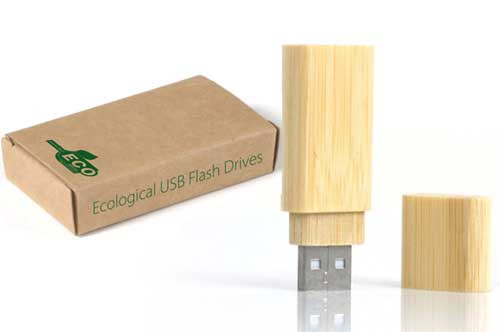 A Slice to Go
This packaging comes with a drawing that tells you how to fold the cake.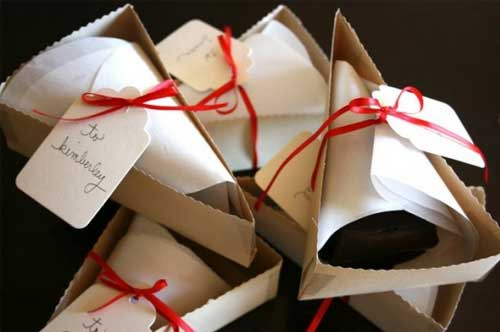 [ SOURCE ]
Wooden Matches Block of 100
Wooden matches cube designed by Fitzsu Society. This design features a 70s color theme and Bauhaus aesthetic.
[ SOURCE ]
CleanWell Chemical-Free Hand Soaps and Sanitizers
CleanWell's chemical free hand soaps and sanitizers come in attractive packaging with bright, cheery colors that will complement most any decor.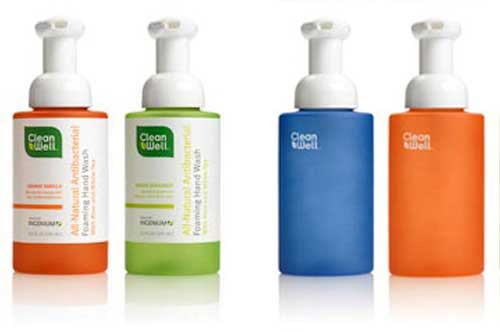 Wine Packaging Design
All traditional graphic features of champagne (bottle, cork, ice bucket, glass, and labels) was retained. However, to make the champagne stand out, the designers reversed all these visual elements. This new packaging differentiates the brand from its competitors.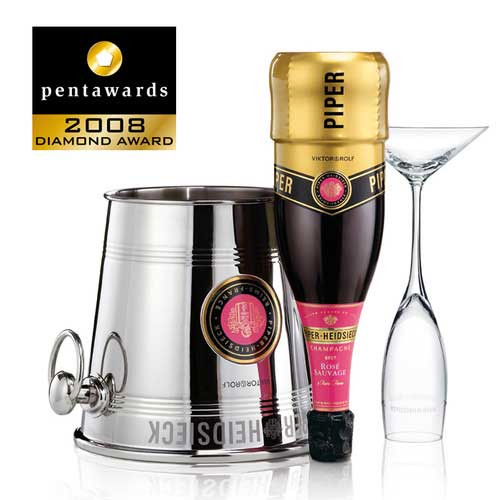 [ SOURCE ]
Tesco Tortilla Chips
The strong colors used in the packaging increase the display impact of these tortilla chips. Also the use of humor by creating "the Bandito", a comical character who changes outfit and accessories according to the type of chips, makes the product packaging more interesting.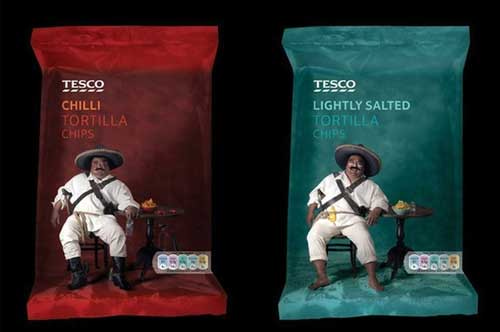 [ SOURCE ]
Spark Laundry Detergent Box
In the shape of a washing machine, this box speaks a universal language. No need for further explanation to the consumer. He instantly understands the type of product and its use and furthermore he can see how much product is left in the box, making re-purchase easier.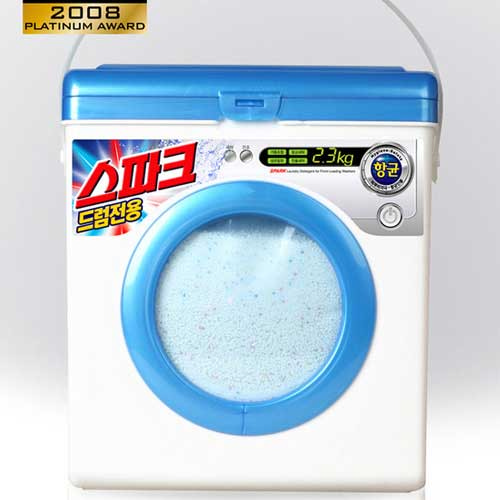 [ SOURCE ]
Packaging Design for Diet Desserts
The number of calories for each diet desserts are printed in big bold letters in the box. The use of dark color as background makes this packaging looks elegant.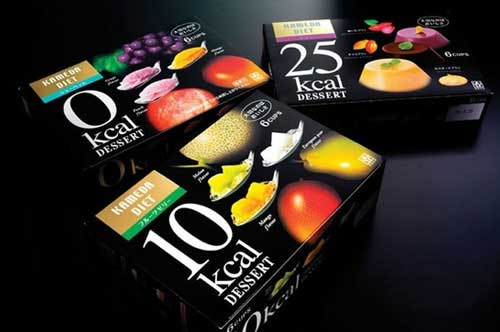 Environment-Friendly Packaging for a Japanese product
An eco-friendly packaging for a Japanese product.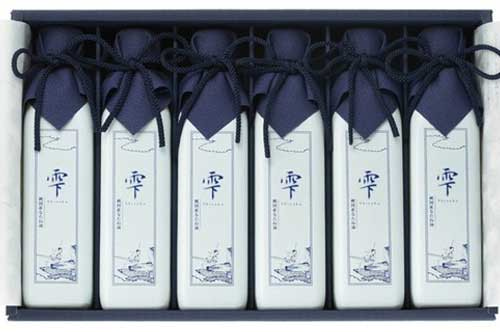 Waitrose Herbs Pot Package
Each minimally packaged pot carries bold tabloid style text, telling you everything you may not already know about the contents.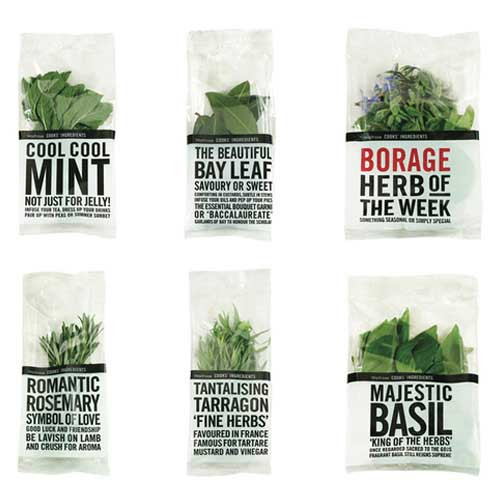 [ SOURCE ]
Masculine Antiperspirant Package Design
Very masculine looking packaging design for Rexona's antiperspirant deodorant for men.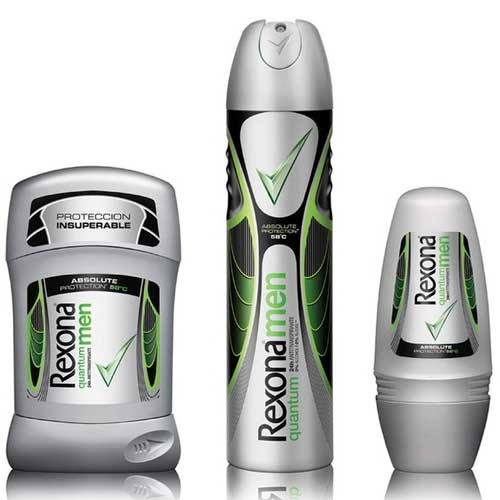 Microsoft Vista Package Design
Elegant Perfume Product Packaging Design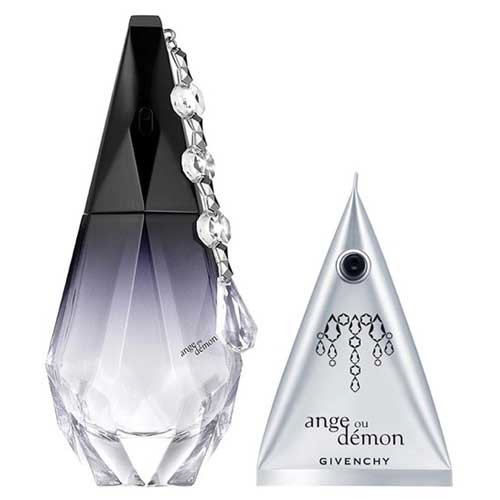 Cosmetic packaging Design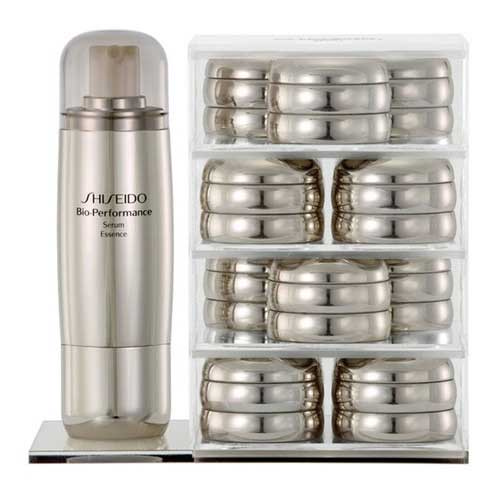 Tea Packaging
[ SOURCE ]
Lolita Lempicka for Men Limited Edition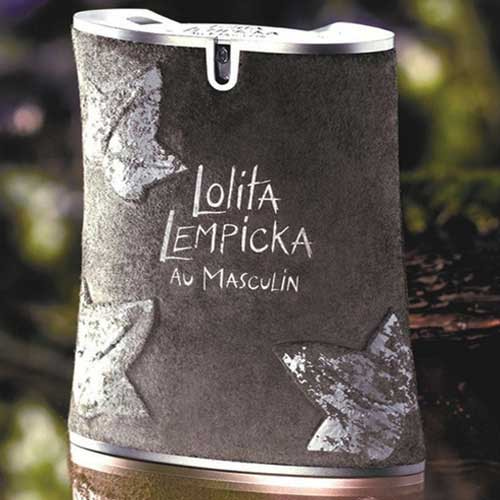 Packaging for Premium Ice Tea
Beer Bottle Design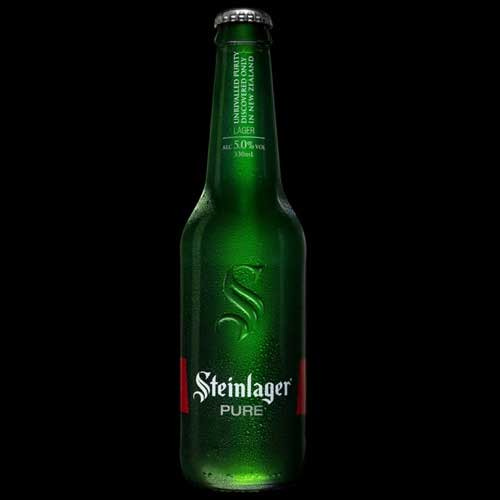 Wine Bottle Packaging Design
Martini Bottle Design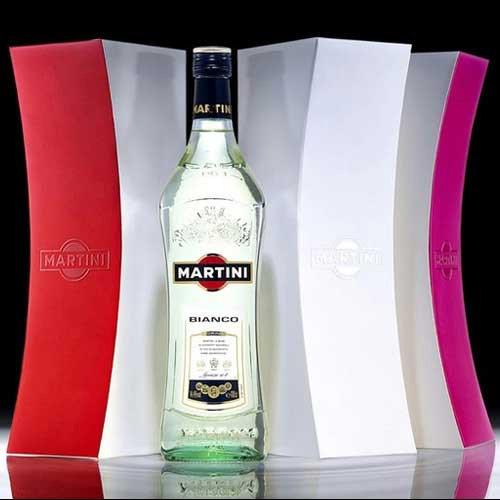 Packaging for Breakfast Cereal Brand
A very clean and modern packaging for a Sweden cereal brand.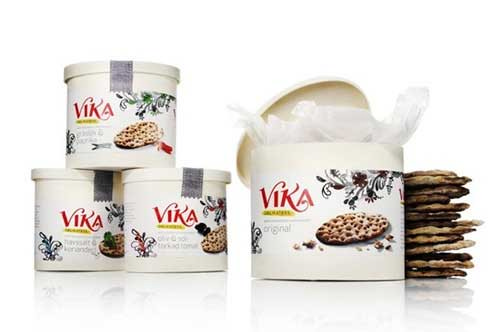 Spearmint Gum Package
Designed in green and white packaging, you will surely feel the minty by just looking at the package.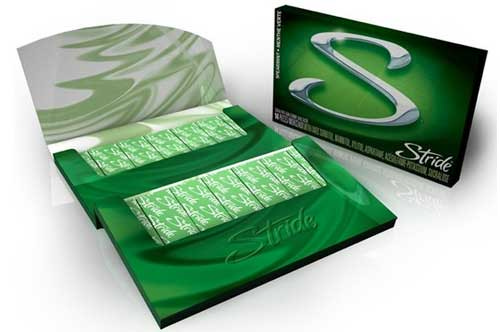 Beer Can Packaging Design
A modern and minimalist design for a beer can.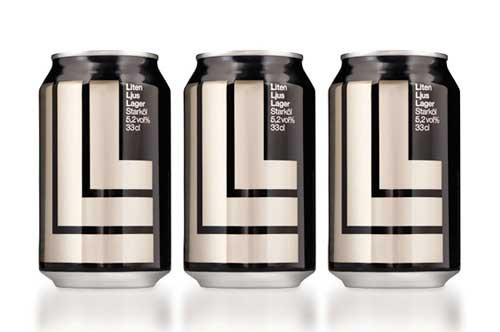 Fiesta Nuts Package
[ SOURCE ]
3 Deep Update Perfume Bottle
[ SOURCE ]
I love Eco Food Packaging Design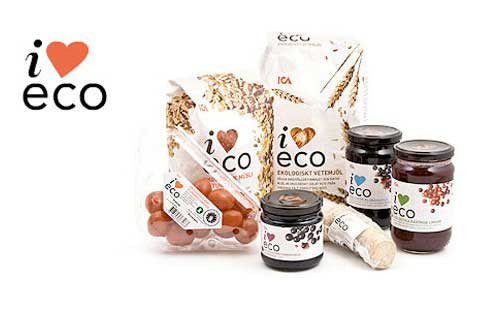 [ SOURCE ]
Alkaline Battery-Minimalist Design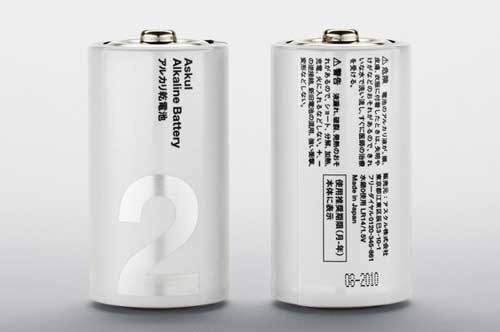 [ SOURCE ]
For more examples of great product packaging, check out also our roundup of product packaging design ideas featuring patterns
Related Free Design Resources