25 PSD Website Templates You Can Download and Use for Free
Adobe Photoshop is probably the most popular program for creating website layout or design. In fact, there are countless of tutorials online that teach you how to convert your PSD website templates or layout into a CSS-based HTML page. There are also numerous sites that offer coding services for web layout created in Photoshop. I am referring to those "PSD to HTML or XHTML" kind of sites. However, that is not what we are going to do in this post. Instead, we searched for quality PSD website templates shared by talented designers that you can use as a starting point in designing your very own page in Photoshop. In short, these PSD website templates are intended for those who make HTML or CSS sites using PSD templates and especially for those who have exceptional talent in coding but lacks the artistic juices for creating visually appealing websites.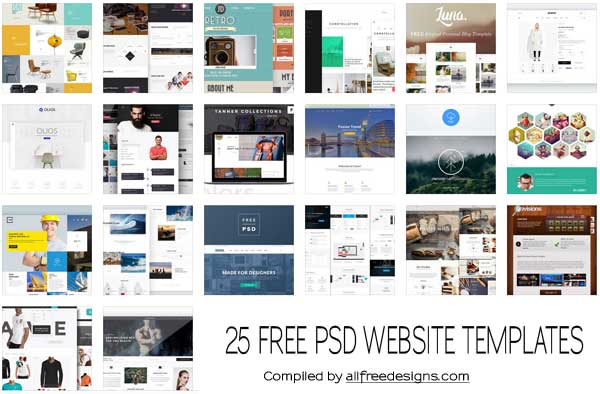 To use these PSD website templates, simply download them, open in Photoshop and edit layers to suit your requirements.  For example, you can change the images with your own or rename the major sections of the website. Maybe you want to retain the layout but wish to use another color scheme. You can easily do all these edits using PSD website templates. The layers are organized and properly labeled so you won't have any problem locating the areas that you wish to edit.
---
PSD WEBSITE TEMPLATES TO DOWNLOAD
Below, we rounded up 25 amazing PSD website templates. Please note that the file that you can download does not include codes but only templates in Photoshop format (.PSD) that you can open and edit in Adobe Photoshop to suit your requirements. Also make sure to check the rules for using these templates from their respective authors. To download the PSD website templates that you want, simply click on the preview image and it will take you to the page where you can download them.
Personal Blog Design Template
This website template is available as an editable Photoshop PSD website template. You can use this template to build any kind of blog, portfolio or website.
Avenue Fashion: Free PSD Ecommerce Template
A clean and modern ecommerce template in Photoshop PSD format. The package includes 6 product pages that you may find useful in creating an online fashion store with minimalist look.
6R Wooden Portfolio
This website template is perfect for creating a portfolio site. However, you may also convert this into any other website form such as blog or e-store. The template also comes with a bonus social icon pack.
The Bakery Website – Free PSD
Here is a nice website template for a bakery or restaurant. The design looks very luxurious and appetizing.
Freebie: LandX PSD Template
Here is a clean design for a website available as a PSD template.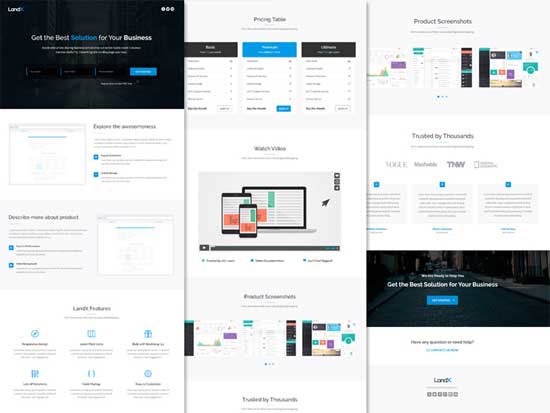 Bootstrap Website Template for Designers
Here is a good looking website PSD template for designers. The template is easy to edit with its well organized layers. The design is based on the Bootstrap Grid System and includes hover and on scroll states as well.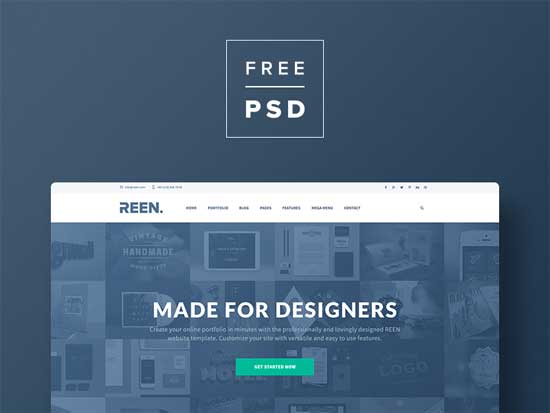 Free Surfing Website PSD Template
This PSD template is intended for a surfing website. However, you may use this for other travel-related sites. Just replace the photos in the layout. The template comes in a one-page home page and includes fully customizable shapes and well grouped layers
Free Construction PSD Website Template
This PSD Template is particularly designed for construction, building, and architecture companies, or other similar services. The layout is based on Bootstrap grid.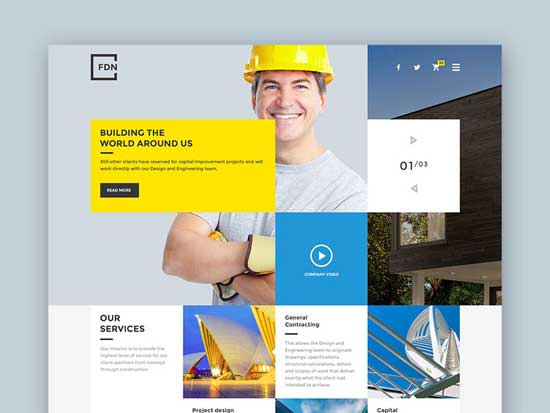 PSD Website Template: Hexal
A single-page portfolio template that came out as a by product of various design options using hexagons.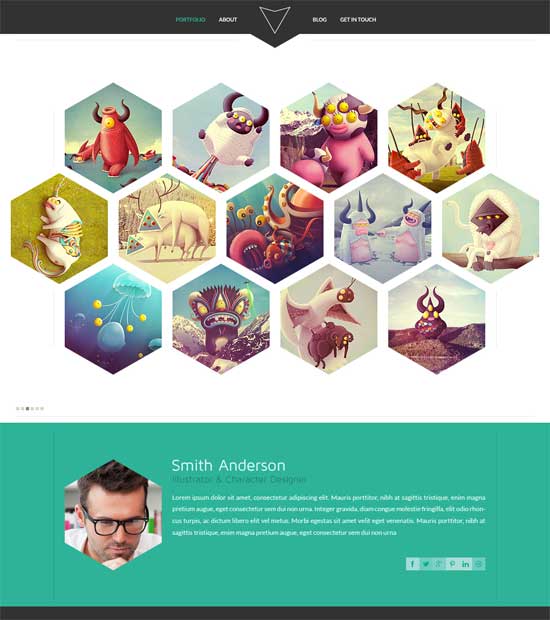 PSD Website Template for Photography Sites
Here is a full-screen photography website to showcase your photos or portfolio. The template uses a one-page design.
Travel Website Template
A free template in editable PSD format that you can use for creating a travel agency website.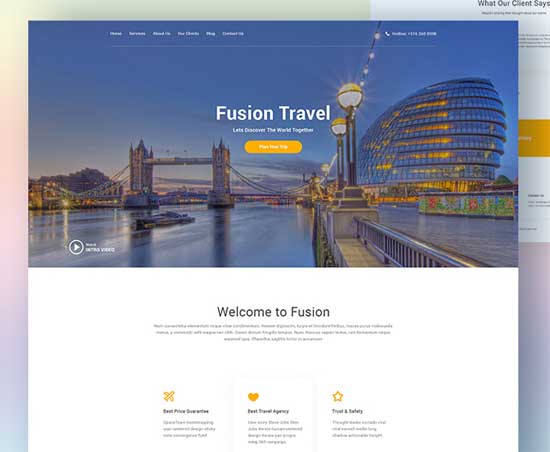 Tanner Collections: Free PSD ecommerce template
A very stylish and bold website template for ecommerce built with Photoshop. The template comes with a minimal color palette and integrates Montserrat Bold font.
CV / Resume PSD Website Template
This free website template is perfect for creating an elegant and professional personal website such as CV/resume websites.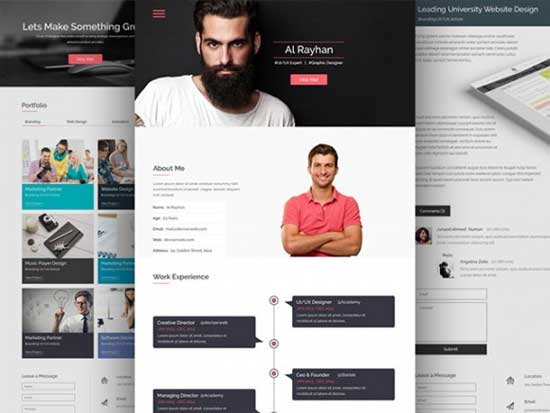 Furniture Website PSD Template
Olios is a well-layered, free PSD template for eCommerce furniture  with user friendly layout. This temlate also comes with fully customizable screens.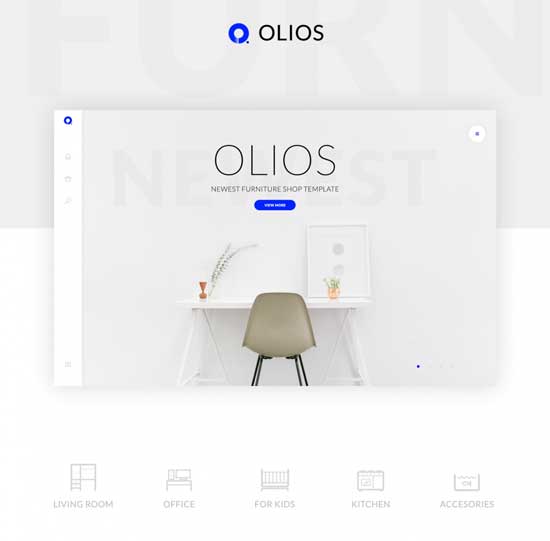 E-commerce Product Layout UI PSD
Bonfire is a minimal but clean product page template for ecommerce websites.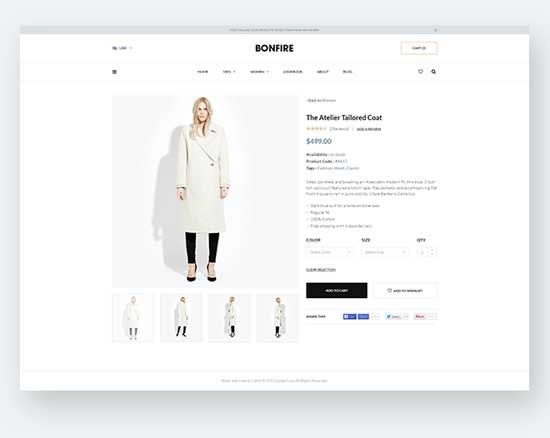 Elipsis – PSD Portfolio Template
An elegant and simple website template for your portfolio site. This is ideal for for agencies and individuals.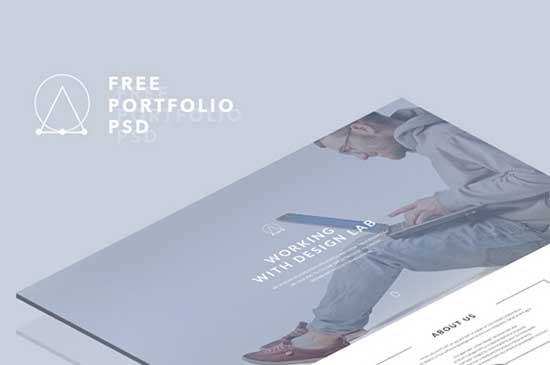 Free PSD Template for Tumblr
This free Tumblr website template includes all components that are based on the grid and vertical rhythm. This template is  available in two versions: for desktop and mobile devices.
Retro Portfolio PSD Website Template
This the fourth and improved version of the template. Perfect to use if you want a retro-themed website.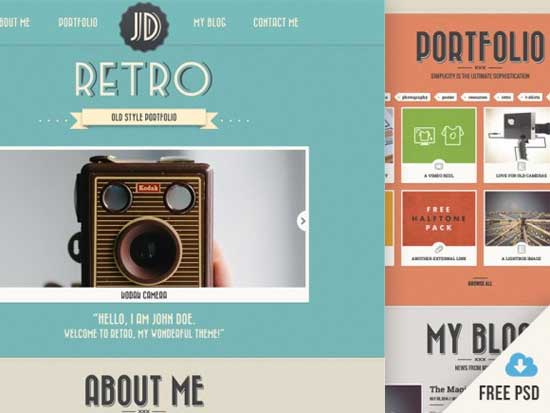 Office Landing Page PSD Website Template
Here is an office landing page design concept in editable Photoshop template.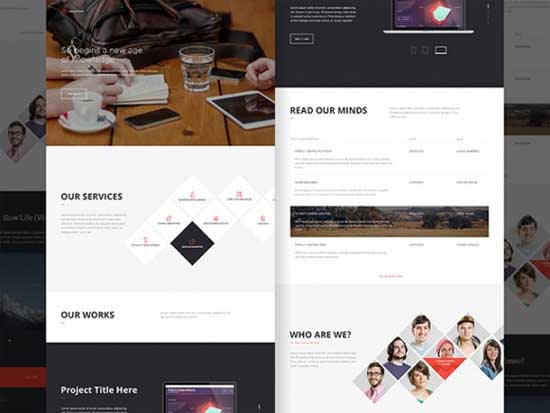 DSGN – Free PSD Website Template
A simple, clean, and modern PSD website template for designers or agencies. This retina display-ready template will also make a nice portfolio website.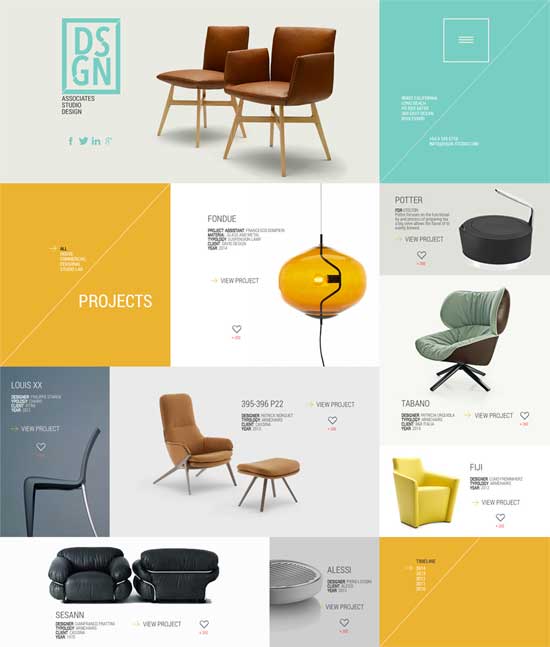 Black & white – Free PSD template
A free PSD website template best suitable for portfolio and CV blogs and websites.
E-Commerce Homepage
Here is a template in PSD for creating e-commerce websites.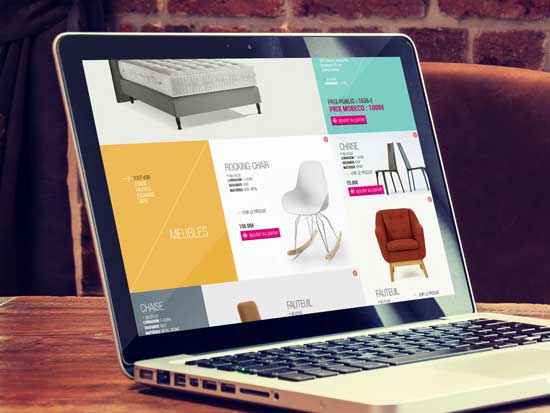 Related Free Design Resources