40 Resume Template Designs in Editable Formats
When you are looking for a creative or design job, your resume is your exhibit A. An employer, whom you have not met, will first judge you whether you are fit for the job or not, by looking at your resume. Thus, for you to standout, you must have an outstanding resume. In this post we put together 40 editable resume template designs in various formats.
The resume template designs that you may download below are mostly Photoshop PSD files, while some are vector Illustrator files and a few are available in Microsoft Word.All of these templates are free to download and customize to meet your needs.
Since each one of us has different preferences, we tried to incorporate, as much as possible, various styles and format for resumes. The styles range from ultra clean and minimalist designs to colorful and highly graphical design templates. The only common feature among them is that, all are suitable for graphic designers and other professionals in the creative fields.
For more editable PSD templates you can use in your designs, check out also our branding mockup templates.
---
RESUME TEMPLATE DESIGNS FOR CREATIVES/DESIGNERS
Below, you will find 40 free resume templates that you may download and use for free. The templates are either in Adobe Illustrator (Ai) format, Photoshop (PSD) template, or Microsoft Word. Most templates also come with cover letter design.
A. PSD RESUME TEMPLATE DESIGNS
To download the CV/Resume templates that you want, simply click on the preview image and it will take you to the source page where you can download them and find more information on how to use them. Enjoy these freebies!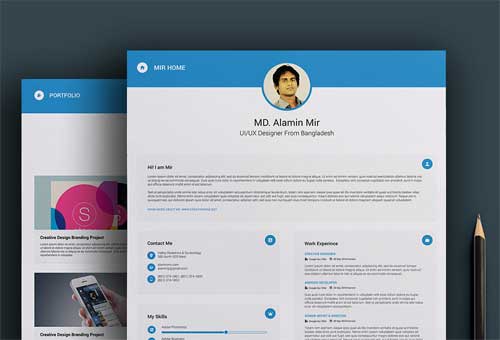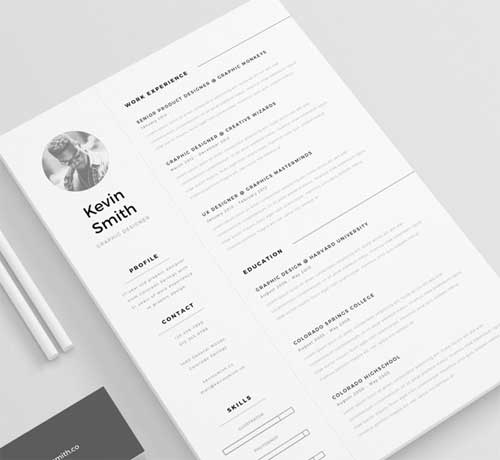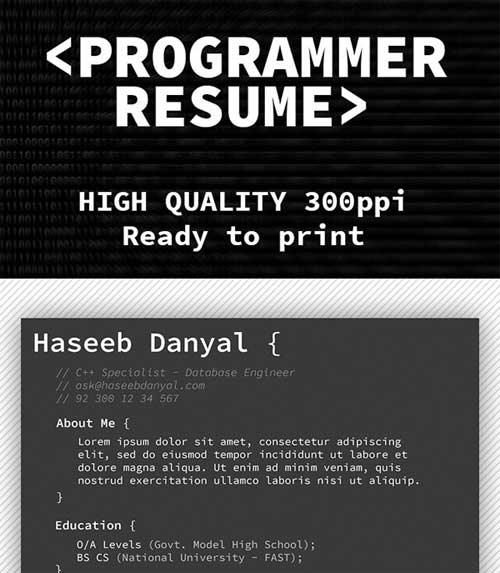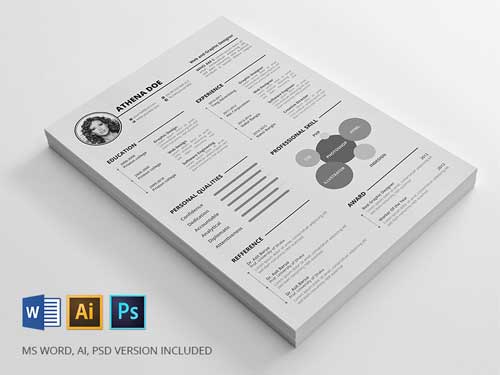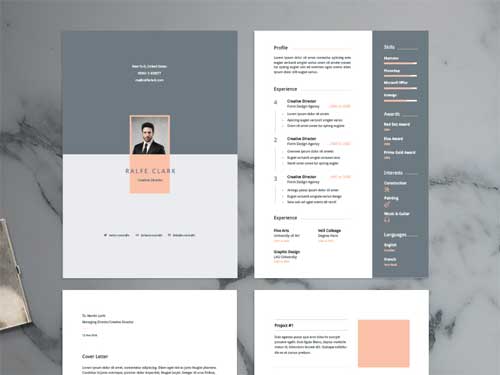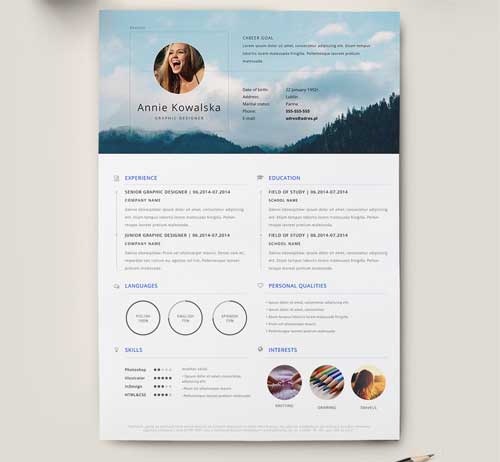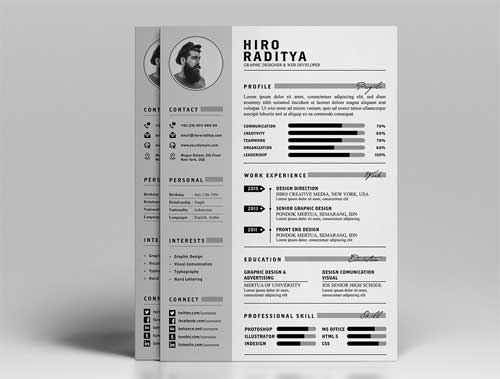 B. Ai ILLUSTRATOR RESUME TEMPLATE DESIGNS
The templates below were created in Adobe Illustrator. Thus, you need Illustrator to open and edit them. Likewise, everything  in these templates are editable. For example, you can still change the colors, the fonts used as well as the layout and boxes. To download the resume template in Illustrator format below, simply click on the preview image and it will take you to the source page where you can get them along with additional instructions on how to use them.