65 High-Quality Retro Clip Art in Vector Graphics Format
In this post, we tried to put together all the freshest vector retro clip art. We are pretty sure that these will come in handy in the near future. These artworks represent some cool and humorous pop culture designs from the 1930s through to the 1990s.
Whether or not you like retro or vintage look, you have to accept that this type of design will always be in style. It's because retro or vintage art represents a bygone era using design elements that are distinctive to a particular time in our lives. When seeing vintage designs, people just can't help but become nostalgic and sentimental.
And since these retro clip art are vector files, you have therefore plenty of room to move around since these are not resolution-dependent and can be manipulated without losing details unlike their bitmap counterparts.
---
RETRO CLIP ART BACKGROUND AND TEMPLATES
So be ready to scroll your mouse down and get all the retro clip art you want while they are still available and free. However, if you are in a hurry, you can always bookmark this page and come back later on to get these retro clip art. I hope you will find them useful in your work. To download, simply click on the preview image of the vector file that you want.
01-Vintage Poster Template
A beautiful template in EPS format for a vintage poster with floral pattern background. The retro clip art includes spaces for text so it would be very easy to customize this.
[ DOWNLOAD ]
02-Polaroid on Retro Clip Art Background Vector
[ DOWNLOAD ]
03-Abstract Retro Flowers Card Vector Free
A card template featuring abstract retro flowers. This free vintage vector is available for download in Ai and A4 jpg format.
[ DOWNLOAD ]
04-Retro Flowers
Elegant vector retro clip art of flowers. Tender blooming plants with shiny petals, thin leaves and swirling stems. Big transparent silhouette of the petals shapes behind the blooming flowers.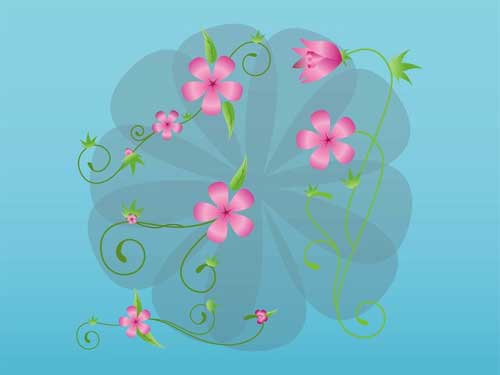 [ DOWNLOAD ]
05-Vintage Card Vector Graphic
A beautiful vintage looking card template in blue featuring text frames with polka dot and stripes background.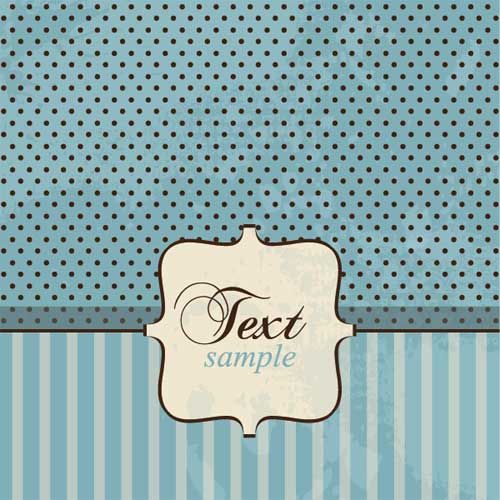 [ DOWNLOAD ]
06-Cute Vintage Sign Vector Graphic
An EPS template for a vintage sign in pretty pink. Text frames can be easily edited for customization.
[ DOWNLOAD ]
07-Retro Bike Vector Graphic
[ DOWNLOAD ]
08-Retro Floral Card
A vintage greeting card vector design with blooming flowers and many grunge decorations.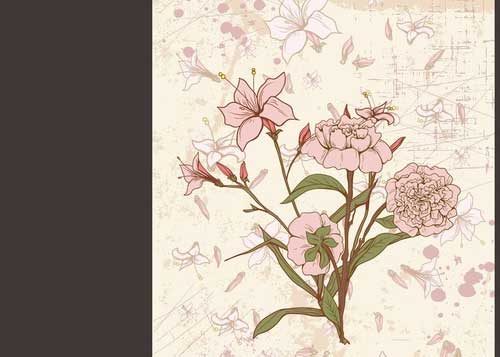 [ DOWNLOAD ]
09-Vintage Floral Background
Retro graphics with delicate flower. Retro clip art of silhouette plant with buds and blooming rose petals.
[ DOWNLOAD ]
10-Grunge Retro Rounds Text Banner
Here is a grunge background with text frame surrounded by retro rounds.
[ DOWNLOAD ]
11-Free Vector Green Retro Vintage Style Card
A green retro style card design. This free vector graphic is available for download in Ai and A4 jpg preview.
[ DOWNLOAD ]
12-Music backgrounds
Music-related retro clip art backgrounds in vector EPS and Ai formats. Useful for making party fliers.
[ DOWNLOAD ]
13-Golden Frame for Text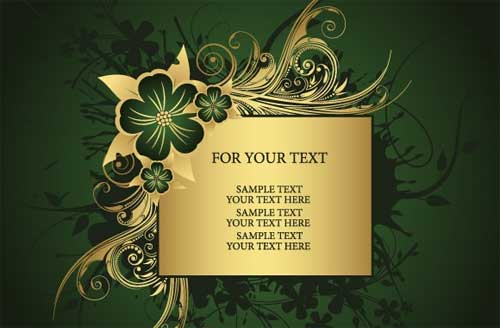 [ DOWNLOAD ]
14-Flowered Owl Vector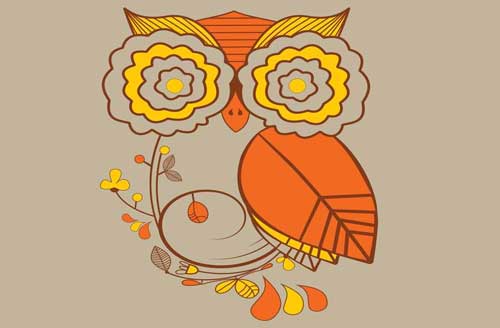 [ DOWNLOAD ]
15-I Love Vespa
[ DOWNLOAD ]
16-Floral Vintage Card Template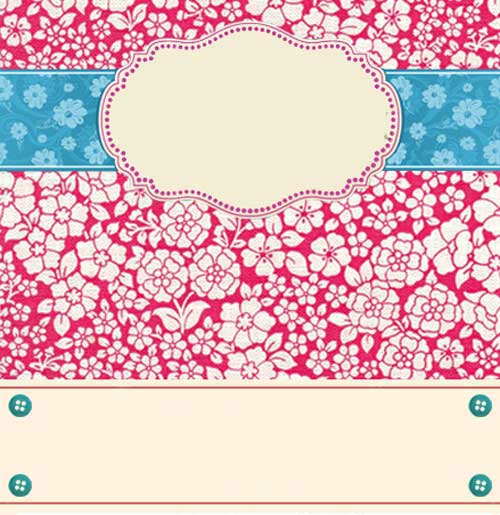 [ DOWNLOAD ]
17-Lovely Valentine Heart Greeting Card Vector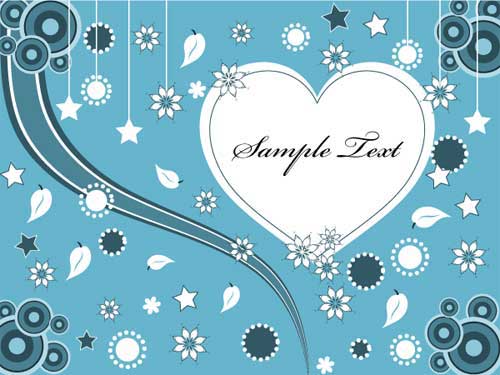 [ DOWNLOAD ]
18-Rolleiflex Camera Illustration
[ DOWNLOAD ]
19-Lovely pink and gray card design
Download this lovely pink and gray card design in Ai and A4 jpg preview format.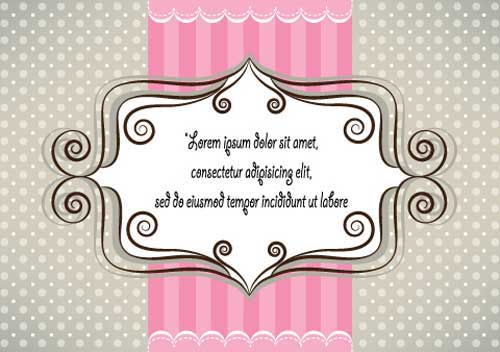 [ DOWNLOAD ]
20-Free Travel Vector
Free retro clip art you can use as is or break it up to build other nice travel scenes. The grid and map can be easily removed and you can have a nice beach sunset background!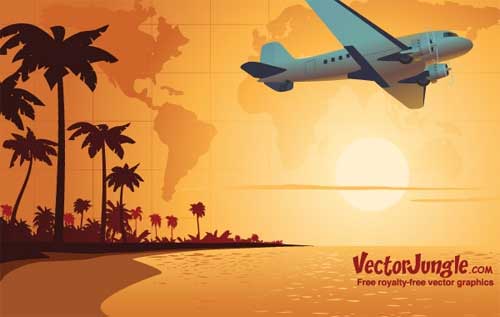 [ DOWNLOAD ]
21-Music grunge backgrounds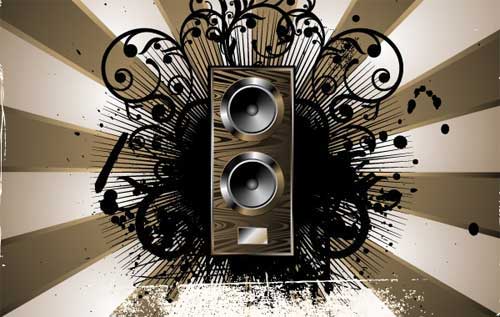 [ DOWNLOAD ]
22-Fabulous Las Vegas Background in Vintage Theme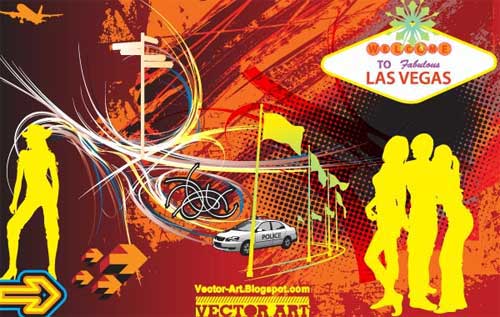 [ DOWNLOAD ]
23-Retro Cloud Vintage Background Template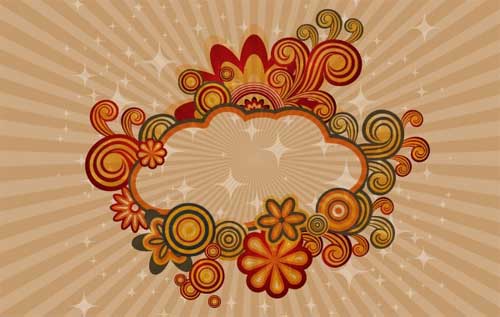 [ DOWNLOAD ]
24-Pop Art Shoes Vector Illustration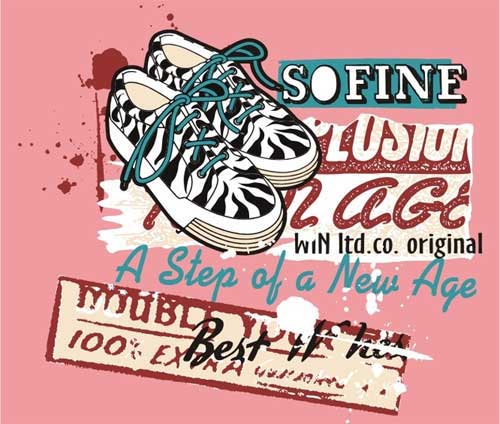 [ DOWNLOAD ]
25-Party Night Background
A nice party flier template with a vintage vibe free to download and use.
[ DOWNLOAD ]
26-Bouquet of Hibiscus and Circle Label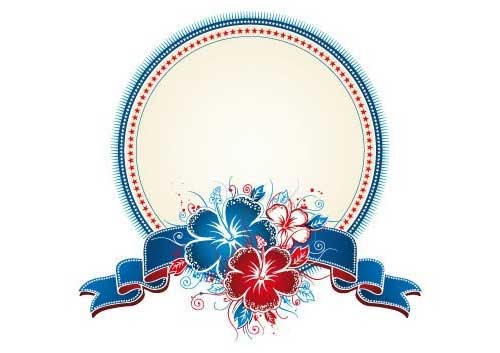 [ DOWNLOAD ]
27-Abstract Retro Clip Art Background Featuring Stars in Yellow Grungy Background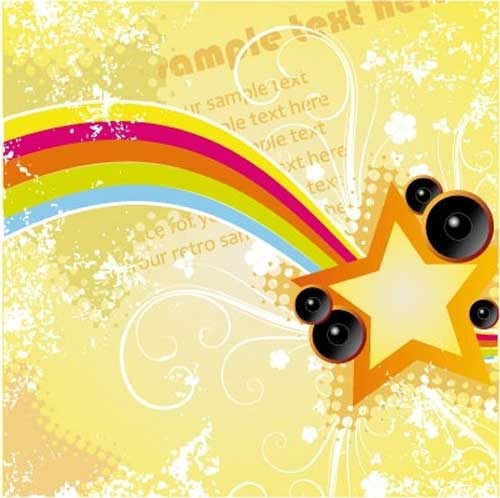 [ DOWNLOAD ]
28-Wanted Badge Retro Clip Art
Wild West retro vector of a round stamp that reads "Wanted". The font is very similar to the typography you see in western movies.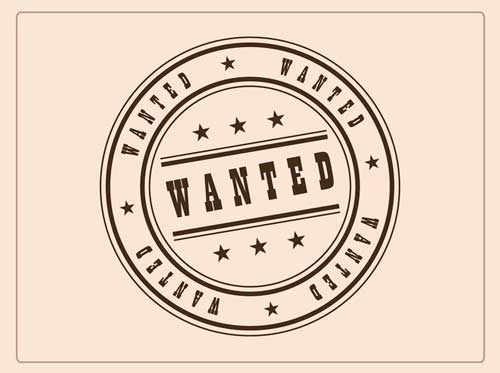 [ DOWNLOAD ]
29-Free Vector Graphics Pack
A vector retro clip art set featuring various cool design clip art, 3D graphics, doodles and illustrations including man silhouette with guitar, etc.
[ DOWNLOAD ]
30-Colorful Background Vintage Vector Graphic
[ DOWNLOAD ]
31-Retro Background Vector
Retro clip art background with color splatters,lines and halftone.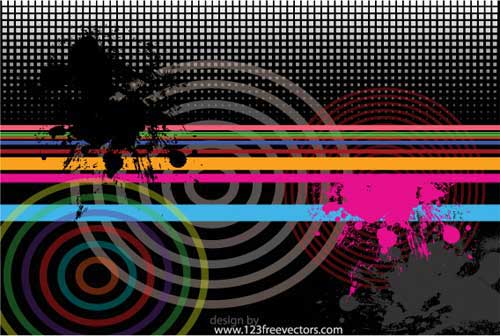 [ DOWNLOAD ]
32-Retro Vintage Badge Vector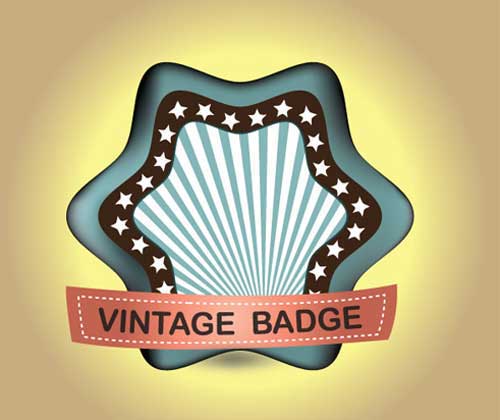 [ DOWNLOAD ]
33-Tropical Vector Art
Template featuring tropical retro clip art of island with palm trees, banner with copy space for your text, stars and graphic design flakes on radiant background.
[ DOWNLOAD ]
34-Retro Nature Vector Art
Free retro forest stock vector graphics for your illustrations, website design and presentations.
[ DOWNLOAD ]
35-Fifties Housewife Vectors
Cool vector retro clip art of fifties style hysteric housewife and Betty Flintstone from the Flintstones.
[ DOWNLOAD ]
36-Abstract Colorful Artwork Background
[ DOWNLOAD ]
37-Retro Floral Vector Background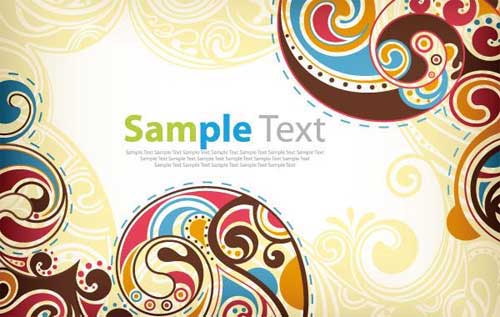 [ DOWNLOAD ]
38-Disco Ball with Guitar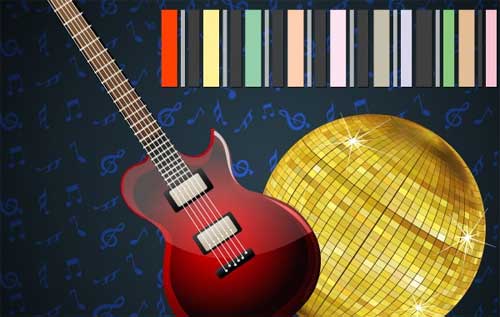 [ DOWNLOAD ]
39-Sixties Girls Vectors
Swinging sixties girls vector art illustration of sexy 60's style women dressed in miniskirts, colorful dresses, t-shirts, tank tops and bathing suits.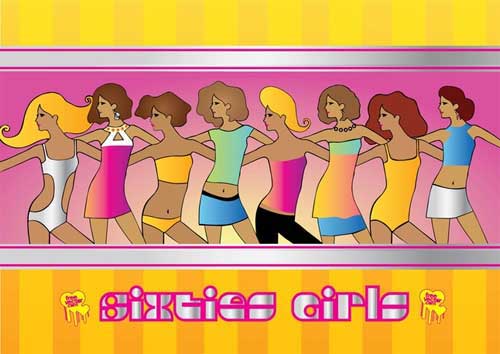 [ DOWNLOAD ]
40-Flower Girl Vector
Romantic illustration of beautiful vector girl with flowers in her hair and butterflies flying all around her.
[ DOWNLOAD ]
41-Kiss Vector
Free kissing couple vector artwork. Vector illustration of retro cartoon romantic people in love, Valentine's Day kiss.
[ DOWNLOAD ]
42-Vintage Green Label Vector Graphic
[ DOWNLOAD ]
43-Tea Time Vector Graphic
[ DOWNLOAD ]
44-Vintage Badges Vector Graphic
There are 9 retro or vintage badges in this set that you can use for retro-inspired designs.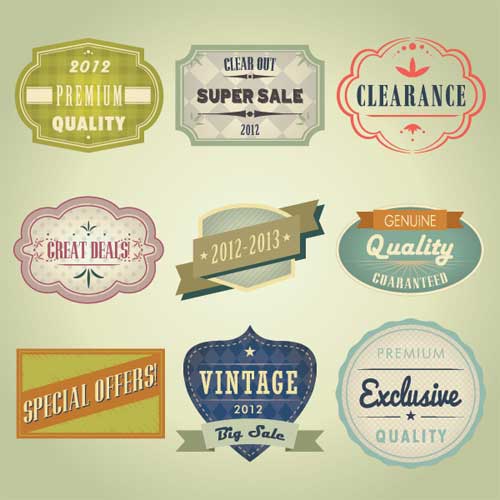 [ DOWNLOAD ]
45-Vector Ribbons Vector Graphic
A number of vintage ribbons in various colors and shapes are included in this template.
[ DOWNLOAD ]
46-Vintage Stickers
Here are some retro vector graphics for sticker or product labels.
[ DOWNLOAD ]
47-T-Shirt Prints
Here is a vector design pack with many different T-shirt print templates. The designs feature retro images, subtle colors,etc.
[ DOWNLOAD ]
49-Fun Love Vector Icons
Free fun vector icons and love graphics. Download colorful hearts, butterflies, red roses, flowers, plants, leafs, music and gaming clip art, jumping dolphins, dancing man, globe, etc.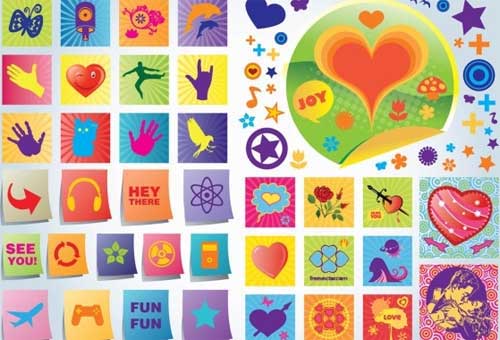 [ DOWNLOAD ]
50-Vintage wedding decorative frames and elements vector
2 sets of vector vintage wedding decorative frames and elements with flourish, volutes, floral ornate twirls, borders, ornaments, patterns and labels, different embellishments.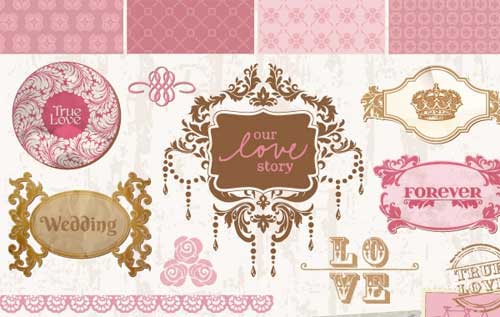 [ DOWNLOAD ]
51-Vintage Movie Ticket Vector Set
[ DOWNLOAD ]
52-1985 – A Free Vector Pack of 80s Icons
Big hair, mix tapes, boom boxes, BMX, roller skates and skateboards were all icons of the 1980s. This vector pack contains them all, plus more retro goodness! The pack contains 11 scalable vector graphics, for use as icons or as resources for your illustrations or design projects.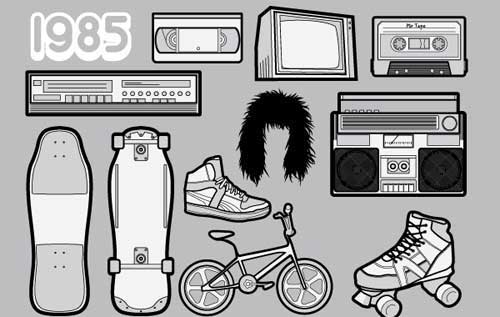 [ DOWNLOAD ]
53-Free Vectors Design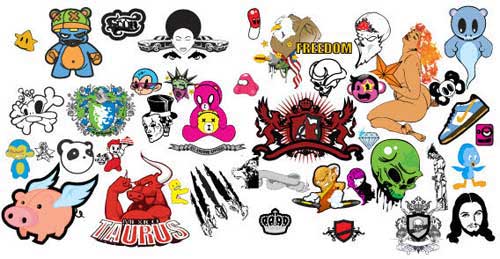 [ DOWNLOAD ]
54-Vector Packs Download
A pack of retro vector elements from people to cartoons and appliances.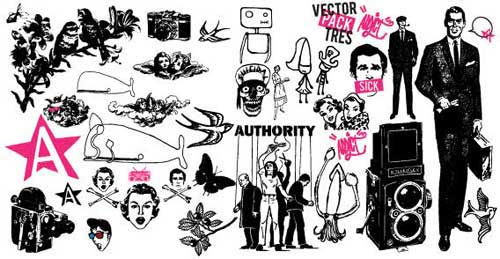 [ DOWNLOAD ]
55-Footage Download
Large set of vector clip art illustration to create your own artworks: vector girl, biohazard, seats, design chair, View Master, globe, star shapes and game console vectors, heart, arrows and geometric shapes.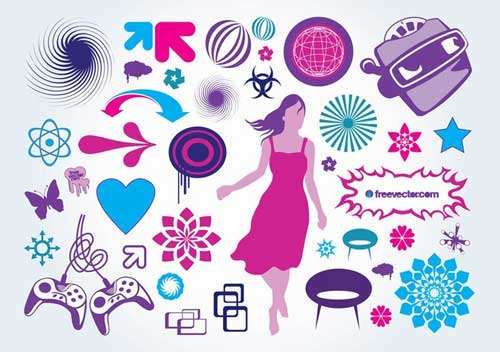 [ DOWNLOAD ]
56-Antique Heraldry
Free heraldry graphics pack in vector art format. Vintage heraldic vector graphics brushes set with ancient weapons, helmets, crowns, arms, retro emblems, fleur de lis, old shields, vintage illustrations of icons and symbols, banners, skulls, bones, wings, flowers, dragons, lion, eagle, horse and griffon.
[ DOWNLOAD ]
57-Vintage elements free vector
This set includes vintage design elements in vector eps format such as an old telegraph, a feather for writing, post stamps and envelopes.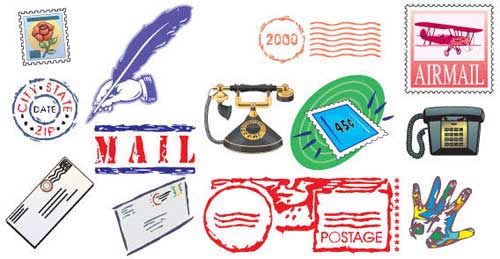 [ DOWNLOAD ]
58-Vintage Frame Cards Vector in Four Different Colors
[ DOWNLOAD ]
59-Retro Elements Vector
[ DOWNLOAD ]
60- Ecology and Grunge Vintage Labels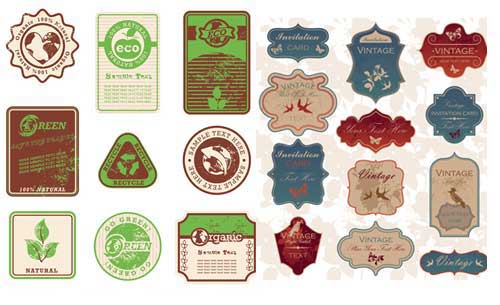 [ DOWNLOAD ]
61- Calligraphy Ornament Vector Pack
[ DOWNLOAD ]
62-Vector Pack: Uno
[ DOWNLOAD ]
63-21 Free Vector Boomboxes
Remember the 80?s? Those Boomboxes or Ghetto-blasters pumping up the volume? Well, here are 21 Vector Boomboxes to blast your designs with a funky retro look.
[ DOWNLOAD ]
64-Vintage Music
Includes music appliances and stuff from the 80s such as a cassette tape, vinyl records, turntable and a game controller.
[ DOWNLOAD ]
65-Wonderful World Vector Pack
[ DOWNLOAD ]