20 Romantic Fonts for Valentine Projects
Are you searching for some romantic fonts that you can use in creating greeting cards, party invitations and love letters this Valentine's Day? If yes then a nice calligraphy font would surely complete that design you are working for. You may sue these fonts not only for Valentine's day designs but also for weddings, engagement announcements or even Mother's Day greeting cards and for other occasions.
Here is a list of 20 most romantic fonts for you including links on where to get them. The first ten are free fonts, with most of them available for free for personal usage. The last ten fonts, on the other hand, are commercial fonts that you can purchase online if you need them for commercial projects. To get the font that you want, simply click on the preview image.
---
ROMANTIC FONTS FOR VALENTINE'S DAY AND WEDDING PROJECTS
01: League Script #1 by Haley Fiege
League Script #1 is a modern, coquettish free romantic font that sits somewhere between your high school girlfriend's love notes and handwritten letters from the '20s. Designed exclusively for the League of Moveable Type, it includes ligatures and will act as the framework for future script designs.
02: Mural Script
Mural Script is among the most exquisite free romantic fonts out there that you can download from Fonts2u.com and use in your design.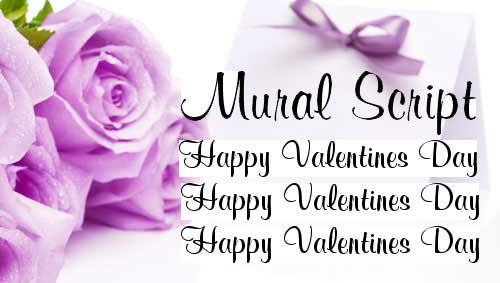 03: Swenson Script Font
This is a true type font from The Type Foundry. They are free to download from DaFont.
04: Windsong Script Font
A free romantic font. This is best to use for titles, names or any one-liner text on a greeting card or invitation card. If you are tired of Scriptina and want a variation, this one is a good alternative.
05: Champignon Free Font
Champignon font is a true type available for Windows and Mac and are free for personal purposes. Like the preview font, Champignon is best to use three to four words in a page. We would not recommend using this font for the body of your poem or greeting card.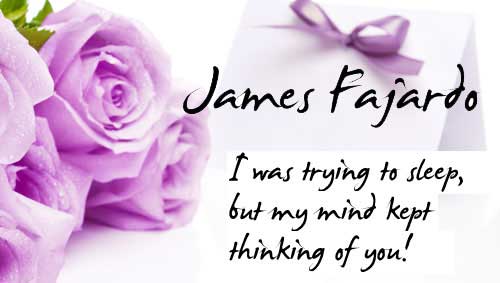 06: James Fajardo Brushed Font
Another free romantic font that you can use for your greeting cards, party invites or even Mother's Day cards.
07: Dear Joe Casual Script Font
A trial version of the new Dear Joe 5 casual font. It features all characters, but no special signs. Try mixing the Dear Joe 5 casual with the regular version and its alternates for best results.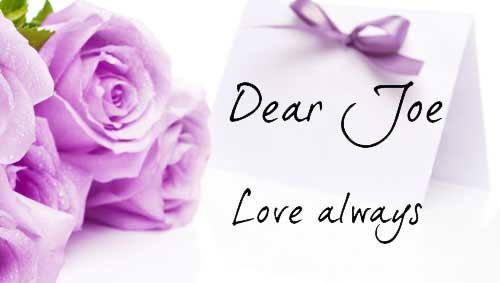 08: Angelina Handwritten Font
Another free romantic fonts that you can use for a handwritten look and style. Perfect for creating the body text for greeting cards, etc.
09: Fiolex Girls Font
If you want a cute font for a girly party invitation card this Valentine's Day, then here is a free romantic font that you can use.
10: Honey Script Font
Create a more personalized design using these free romantic fonts for Dieter Steffman available at Dafont.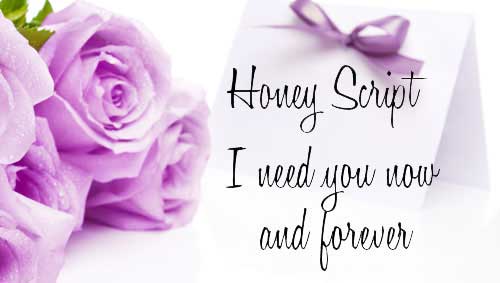 Commercial Romantic Fonts for Your Projects
If you didn't find these free romantic fonts that you are looking for from the list above, then you might want to check out this high-quality premium romantic fonts available at MyFonts. Of course, these romantic fonts come at a price ranging from around $20 to $50.
11: Linotype Zapfino
For each character there are four alternative versions, so text can be far more individual than with normal calligraphic fonts. There are accompanying fonts of ligatures and ornaments to complete the package.
12: Mistral
The Mistral font was based on Mistral's own handwriting and has become an institution among script typefaces. The Mistral font was the first of the textured edge styles and its fresh, distinctive appearance makes it very popular. Perfect to use even for body text.
13: Aphrodite Slim Pro
More delicate and meticulous, Aphrodite Slim Pro is once more a new typography with deep calligraphic ideals: We immersed ourselves into the world of each calligraphy ductus and each calligraphy masters by studying from decoration to lettering books.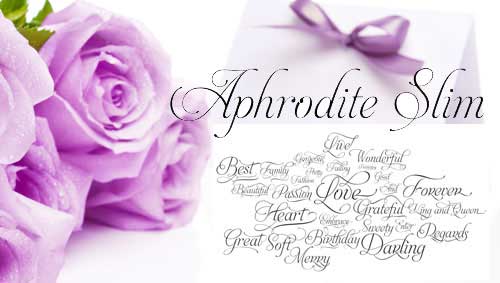 14: Affair Script Font
Affair is an enormous, intricately calligraphic Open Type font based on a 9×9 photocopy of a page from a 1950s lettering book.
15: Corinthia Pro
A festive, elegant script, Corinthia flows with perfect connections and beautiful curves. It's a delightful design that offers wide usage…Now available in Open Type format, this award winning font comes with over 500 glyphs, and character sets for European languages. All three weights are perfect for creating elegant design work from packaging and romance novels, to invitations and social expression products.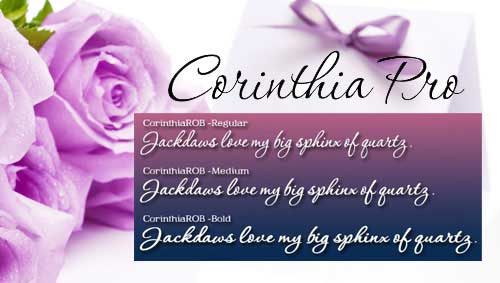 16: Regina Script Font
Designed by Laura Worthington, Regina – an elegant and flowing script suitable for headlines, wedding invitations and advertising. Named after, and dedicated after the author's my mother – whose beautiful handwriting was an inspiration to her.
17: Sheila (Premium Font)
Another romantic fonts from Laura Worthington, is inspired by the handwriting of a girl named Sheila. Sheila is a hand lettered font featuring 35 alternate letters and 30 ligatures.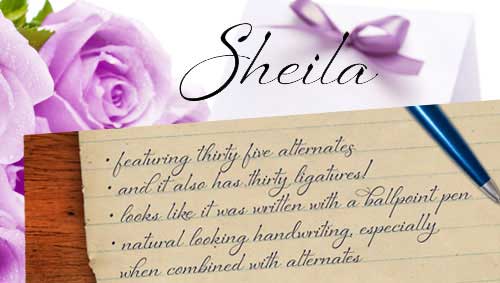 18: Mr. Sheffield Script Font
Alejandro Paul and Sudtipos bring the Bluemlein scripts back to life in a set of expanded digital versions, reflecting the demands of today's designer. Extreme care has been taken to render the original scripts authentically, keeping the fictitious names originally assigned to them by Bluemlein.
19: Suave Script Pro
Sun-tanned, smooth, and fluid. Suave Script is based on disconnected calligraphy originating from a how-to lettering book from the 1950s. Suave Script is at once fashionable, human, and creative.
20: Palace Script
Palace Script is sharply inclined, with dramatic contrast between the thick and thin strokes; the lowercase is a connecting script with only one looped ascender, the lowercase f. Use Palace Script for invitations and announcements and occasionally for commercial display work that needs a formal look.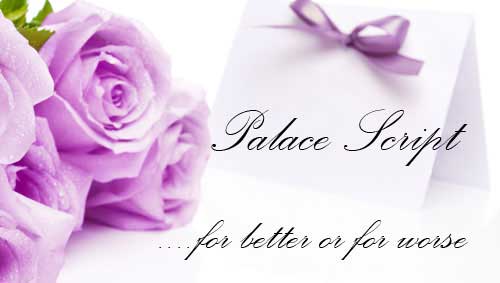 Related Free Design Resources