23 Rose Clip Art Graphics: Watercolor-Textured PNGs + PS Brushes
In celebration of International Women's Day on March 8, we are giving away a set of Photoshop brushes plus ready-to-use PNG images of watercolor textured rose clip art. You may use these watercolor textured rose clip art graphics to instantly add a unique look for your designs. These are great for greeting cards for your girlfriend, mother, sister, and other important women in your life. These rose clip art images will also look great for invitation cards for wedding, engagement, and other romantic occasions. The roses come in various colors and blooms, with some having stems while others are single flowers. You can group them to create bouquets or arrange them to make seamless patterns.
ROSE CLIP ART PHOTOSHOP BRUSHES
The rose clip art images are in high-res format, with each image at resolution of around 2500 pixels. By using the Photoshop brush pack, you can change the color of the flowers to anything you want. The brushes work best with Adobe Photoshop CS5.5. Although these should also work with other versions of the program (any CS version).
If you want to use these rose clip art images but do not have an Adobe Photoshop program, then choose the rose clip art PNG pack. As PNG files, these rose clip art images have transparent background so you can just place or drag them into your canvas, without the need to remove or crop the background. Due to file size, we scaled down the size of the rose PNG images to 1000 pixels wide. These are still big for flyers, brochures, posters, invitation cards and greeting cards.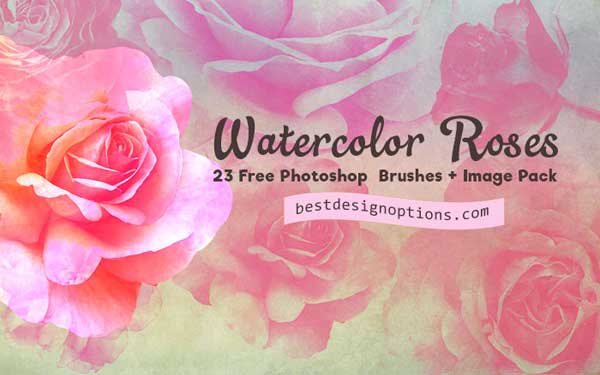 DOWNLOAD PHOTOSHOP BRUSHES
password: bdo
---
ROSE CLIP ART IN TRANSPARENT PNG FILES
Unlike when using brushes, you do not need a Photoshop program to use these transparent PNG images of roses. Simply insert hese objects to your layout or canvas or in programs like Powerpoint or Document Word, and some text and  presto! You have a nice, elegant greeting card or invitation card that you can send to your friends. And since these images are not JPEG, they have transparent background. You can create different look by just changing your background image or background color. Below is a preview of the rose PNG images you can get from this pack. They are available in various colors–from red to pink, to yellow and peach! We hope you will find these images useful in your designs.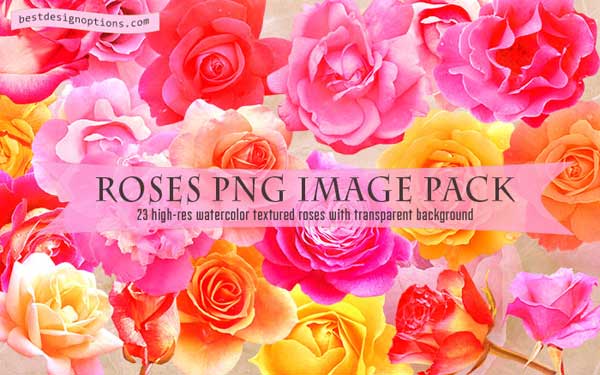 DOWNLOAD PNG IMAGE PACK
password: bdo
If you need more rose clip art images with transparent background that you can use for free in your projects, checkout our earlier post which listed down over a thousand free flower PNG files to download.
---
TERMS OF USE:
You may use these rose Photoshop brushes and PNG images for personal projects only. If used for projects online, please link back to this page. Also, please refrain from making them available for download outside of this site. If you want other people to know about our freebies, please refer them to this post.
IMPORTANT!
The download file is password-protected to prevent hotlinking and discourage people from violating terms of use of our brushes. When prompted for a password, just key in "bdo".
Related Free Design Resources