53 Sets of Free Skulls Clip Art Vectors
Skulls clip art are used in design to create something that's expressive of punk culture. You can see skulls in posters about rock music, in t-shirt designs, music CD covers of rock bands, among other things. Punk culture centers on concepts like rebellion, anti-authoritarianism, individualism, free thought and discontent. Punk ideologies are usually expressed through punk rock music, punk literature, spoken word recordings, punk fashion, or punk visual art.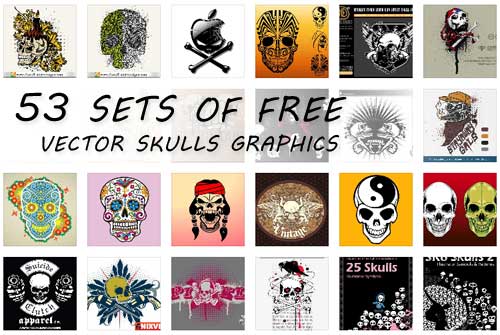 To help you come up with designs for t-shirts, posters, party flyers, tattoos and other designs about punk culture, we decided to round up over 50 sets of vector designs of different skulls.
FREE MUST-DOWNLOAD SKULLS CLIP ART VECTORS
These free graphics are only available for a limited time so download them now if you want to collect them. Simply click on the link below the preview image to go to the download page. We hope you find these resources useful. Have a great day!
Vector Skulls Clip Art
Here is a fantasy-horror footage pack with skulls and bones to use for your Halloween, heavy metal, motor biking, death, war or terror design concepts.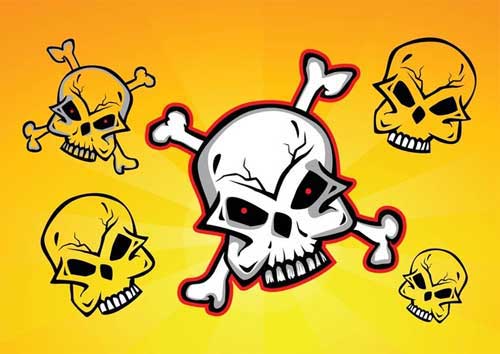 Vector Skulls T-shirt Designs
Here is a t-shirt design using some of the skulls and free elements from ArtAmp.com. The design includes skulls, wings, shields and other elements mixed so you can use this to start your own design. You can download the vector PDF at Deviantart.com.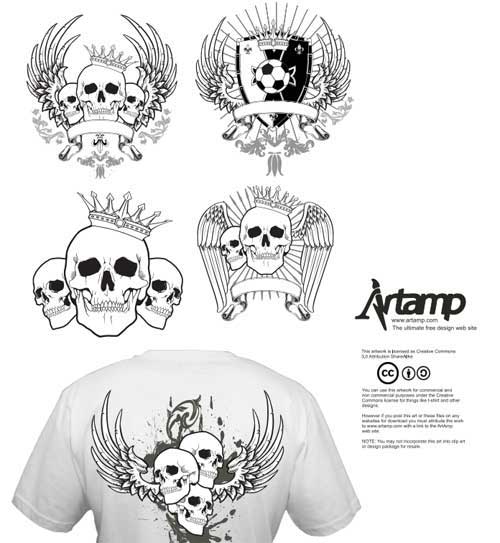 Skulls Clip Art Vector Package
A collection of 6 skulls in an AI CS2 file. You may open and edit this file using drawing programs such as Illustrator, Freehand, and Flash.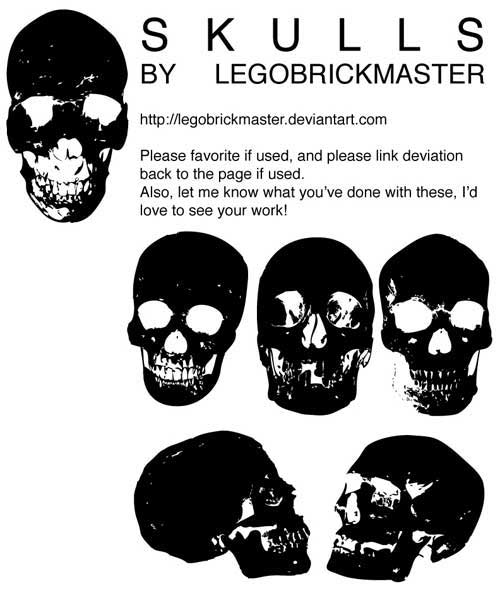 Skulls Clip Art Vector Pack
A pack of vectors that includes 5 skulls that were traced from photographs as well as a spine traced from an anatomical engraving.
Skulls Clip Art Set 2
This second pack includes 4 realistic skulls and 1 cartoon skull.
Hand Drawn Skulls Clip Art Vector Pack
This set contains five hand drawn skulls, two of which are comprised of two separate halves.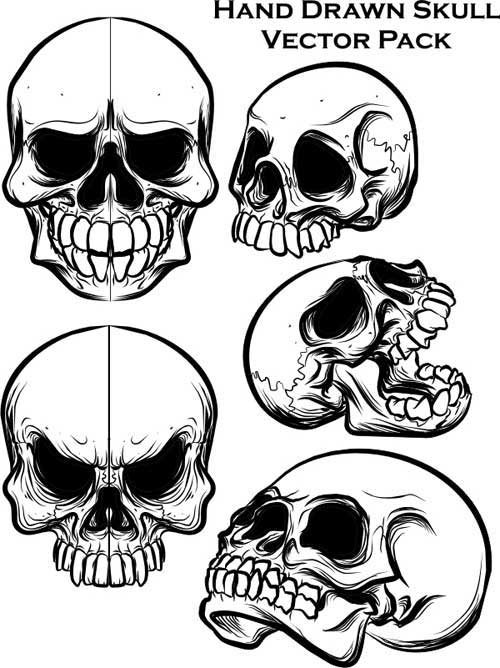 Chopper Design's Skulls Clip Art Set
The set was made with Illustrator CS3 and saved in .EPS format. Includes 18 different skull designs.
Fleur-de-lis Crosses Pack
Here is a set of four skull designs featuring a mixture of ornamental elements.
Free Skulls Clip Art Pack With Wings
Free set of skulls with starbursts background and a couple of wings sets. Useful as design elements.
Vector Skulls Clip Art Graphics
Includes six unique skull designs.
Free Skulls Clip Art Vector Pack
This file includes 7 skull designs plus one bone. This is downloadable as an EPS file.
Mexican Skulls Clip Art Vector
This set includes three Mexican style skull designs that you can download and use freely.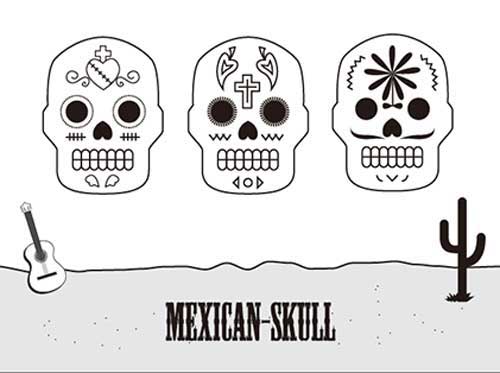 Creative Illustrations and Graphics for Logo Design
Here are some creative illustrations and graphics for logo design featuring skulls, fish and other elements.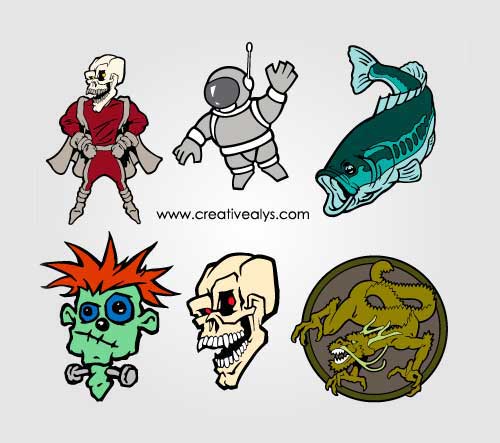 Creative Logo Design Graphics
Here are some creative logo design graphics. This file contains skulls, crests, fist and other creative graphics that would be very useful for you as the logo/brand designer and as the small business owner.
Epic Skulls Clip Art Pack Samples
This is a set of four skull designs consisting 2 skulls from the epic skull pack collection and 2 skulls converted for use on dark background.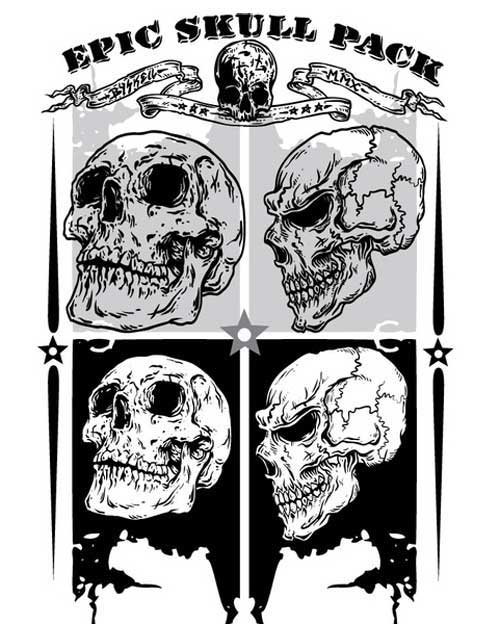 Human Skulls Clip Art Part 1
This .EPS file features 9 various realistic styles of human skulls.
Human Skulls Part 2
This second installation of .EPS file features 6 various realistic styles of human skulls.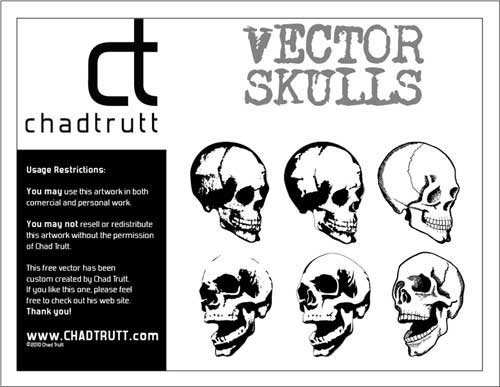 Human Skulls Part 3
This third installation of .EPS file features 9 various realistic styles of human skulls.
Human Skulls Part 4
This fourth installation of .EPS file features 3 various realistic styles of human skulls.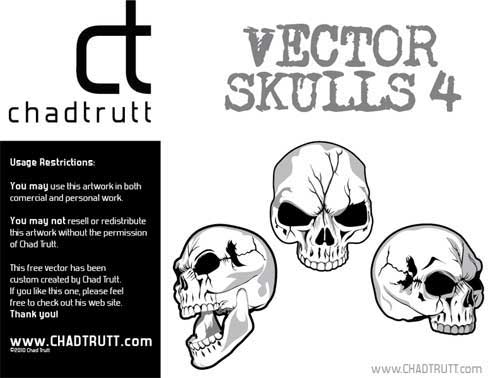 Vector Sports Skulls Clip Art
There are 8 skull designs with a sporty look in this EPS file. The skulls represent various ball sports such as basketball, football, soccer, etc.
Skulls and Flowers
There are over 20 decorative skull designs in this set that may be used for personal and/or commercial work with no restrictions.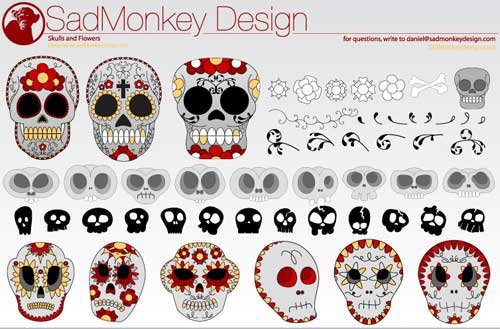 Skulls Free Vector
There are 9 freaky looking skulls in this design plus bones and other elements that you can use along with the skulls.
Danger Zone Vector
Horror pack with 3 stylized vector sketches of cracked human skulls, grinning to death. Download skull set in Illustrator format.
Horror Skulls Vector Art
Download these free skulls with cracks, detailed shading and grunge borders, cool for your cutting edge designs.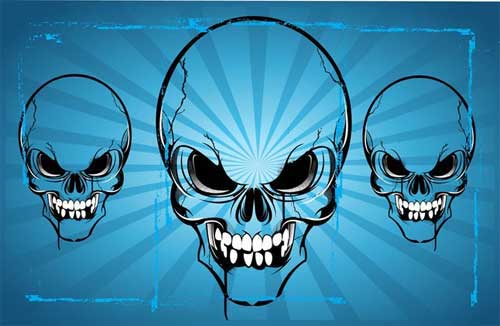 Scary Skulls
Free illustration set of scary human skulls. Hand drawn skull graphics in vector art AI and EPS format with different poses and expressions for your punk designs.
Tim's Freebie 2 Hallucination
A skull with crossed bones, a crow and pills orbiting around the skull, drips and verbiage behind, plus louis vuitton similar elements.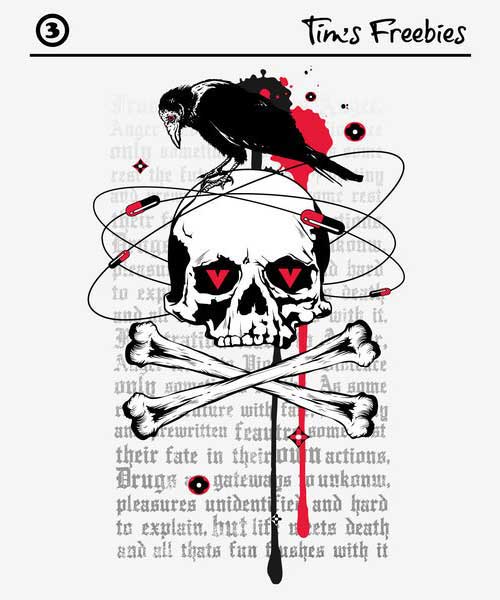 Pixel Skull by Tommy Brix
This artwork was made with Photoshop and Illustrator CS4.
NixVex Skull with Guns Free Vector
An illustrator artwork featuring skull and guns. Created with Illustrator CS3.
Scary Skull Graphics
Vector graphics of a black and white and colorful version of a smiling human skull. Cartoon illustration style with dark strokes, big dark eye sockets, full set of healthy teeth and big noses.
Yin Yang Skull Vector
Vector footage of s creepy laughing skull with the Yin and Yang symbol on the forehead.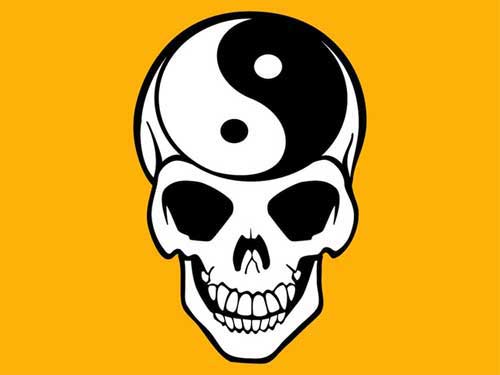 Skull Horns
Vector horned skull graphics with wings set on an oval with scrolls and decorative filigree design elements.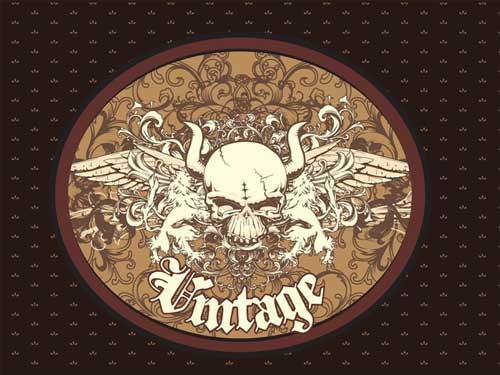 Indian Skull
Scary download of a sinister looking skull with long braided hair and red headband like an Apache warrior. Skull graphics in a cartoon style that will look great as a tattoo design.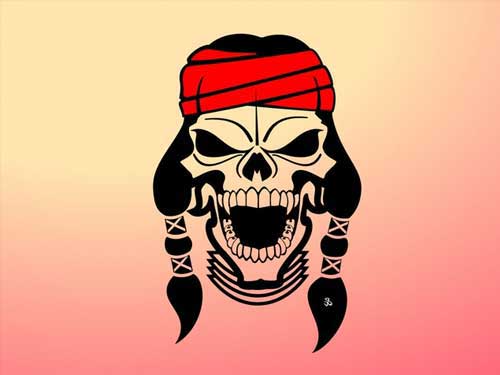 Mexican Skull
You may download this Illustrator sugar skull for your designs with themes of death, holiday, Mexican culture, respect for the dead and tradition design themes.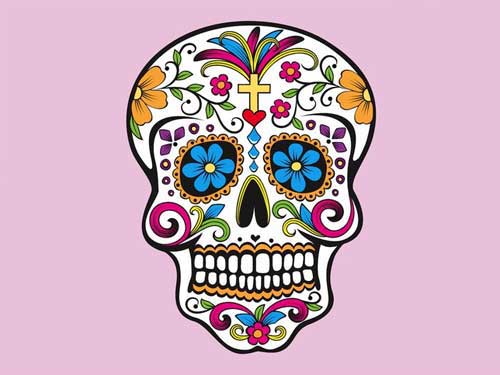 Flower Skull Vector Illustration
Vector T-shirt Design with Skull
A Quality Free Vector T-shirt Design with Skull.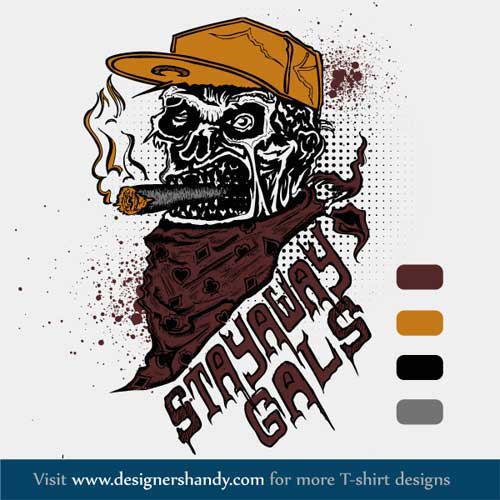 Vector Skull with Sunburst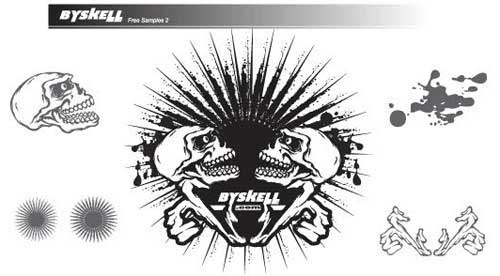 Skull with Wings Free Vector Illustration
Vector T-shirt Design with Skull, Wings and Fists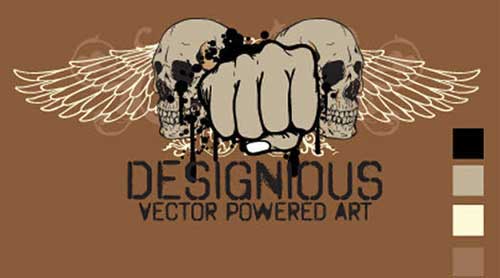 Skull with Angels
Vintage pack with skull, angels, banner, floral, shield.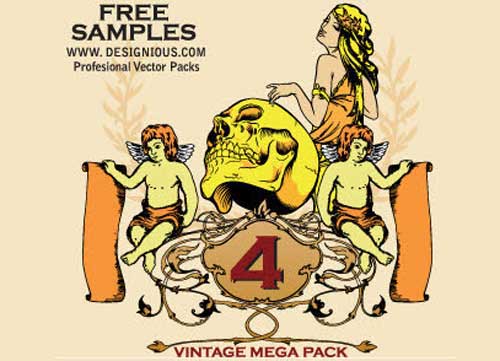 Mook Skulls Clip Art
Jolly Roger Skull Vector
This skulls clip art is good graphic for t-shirt or other stuff.
Free Vector Skulls Clip Art Emblem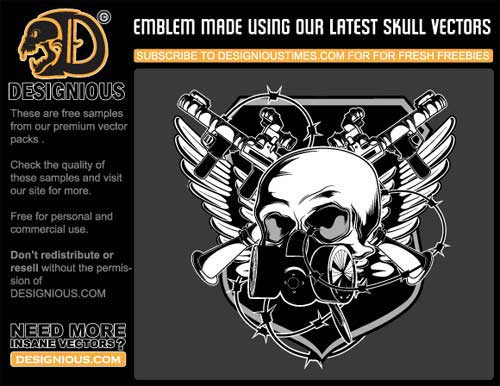 Tribal Skulls Clip Art
Vector skulls with tribal tattoo graphics. Face of death with lines representing the hood, smiling skull with the Yin and Yang symbol, skulls with many decorations and abstract lines.
Evil Apple
Free Vector T-shirt Designs
Related Free Design Resources