Snowflakes Backgrounds: 50+ Seamless Patterns
Just like me and you, no two snowflakes are alike. Do you know why? Well, we are not going to bore you with the scientific details on why snowflakes are unique. Instead, we are going to show you how you can make unique designs this holiday season using snowflakes backgrounds. Snowflakes backgrounds are among the most popular design elements for Holiday Season-themed designs such as greeting cards, gift tags, flyers, posters, among other things. You also see them being used for animation such as in animated desktop wallpaper backgrounds, screensavers for computers, laptops, and notepads, and even for website backgrounds and banners.
If you are planning to join this trend, then you have come to the right place. Here, we listed down some high-quality and useful snowflakes backgrounds that you can download and use for free in your designs. All of these snowflakes backgrounds are repeating and seamless and therefore ideal to use in  any size and resolution you want. The first part are individual seamless snowflake patterns while the second part are editable vector files, and the last part are pattern packs containing around 5-10 patterns each.
If you need more holiday-related graphics, checkout also our post about stars clip art vector graphics.
---
SNOWFLAKES BACKGROUNDS TO DOWNLOAD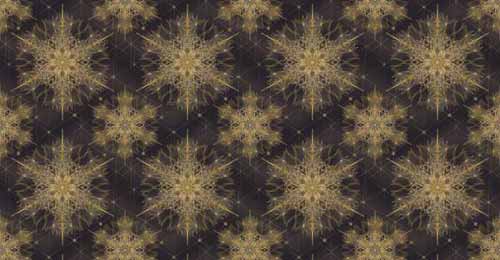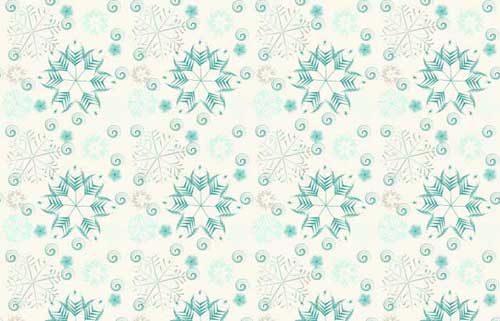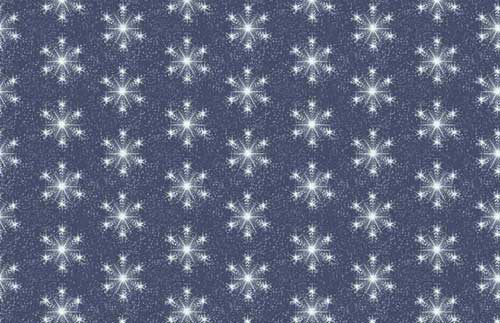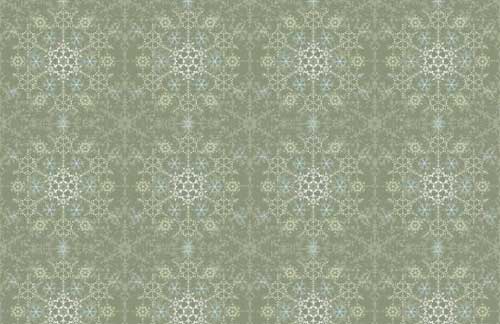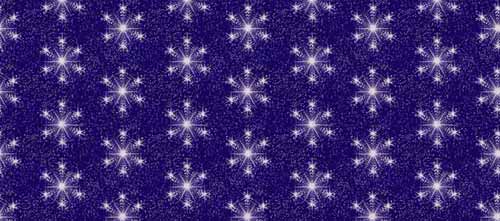 VECTOR SNOWFLAKES BACKGROUNDS
BLUE SNOWFLAKES PATTERN BACKGROUND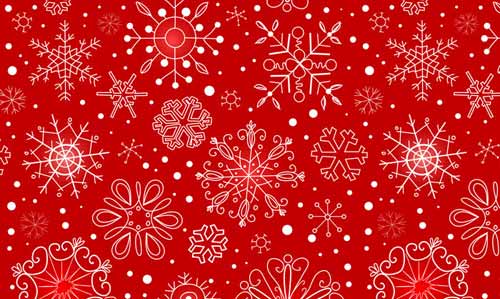 SNOWFLAKE PATTERN VECTOR GRAPHIC
---
SEAMLESS SNOWFLAKES PATTERNS
The next entries are pattern packs, either digital papers or Photoshop patterns. Click the preview image to download the set.
Here is a set of free snowflakes patterns in sky blue and white for creating chilly and festive backgrounds for your Christmas-themed projects.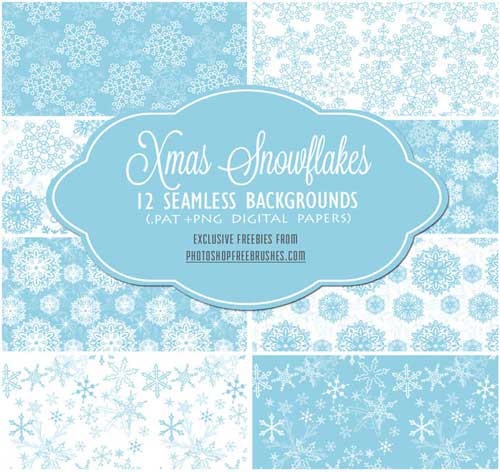 Make chilly and festive Christmas and Holiday designs with these red snowflakes patterns. These are great for greeting cards, gift tags, and gift labels.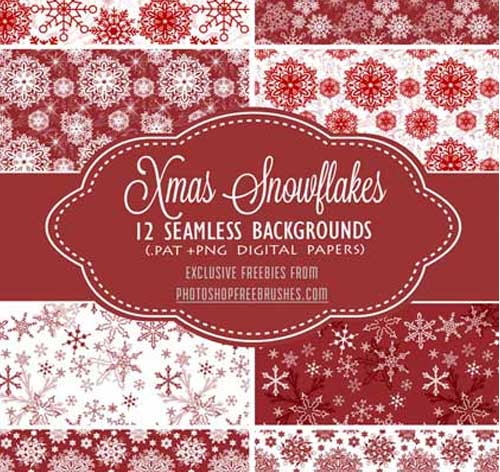 So cold you'll shiver, Tiffany Snow delivers sixteen seamless tiling patterns for you to use in your projects. Good for website backgrounds and digital art, these snowflakes will be a welcome winter sight.
As winter begins and the weather becomes colder, these frozen ice crystals appear with each one forming an intricate, symmetrical shape. These snowflakes pattern textures would be ideal for any design project. So give them a try on your next one!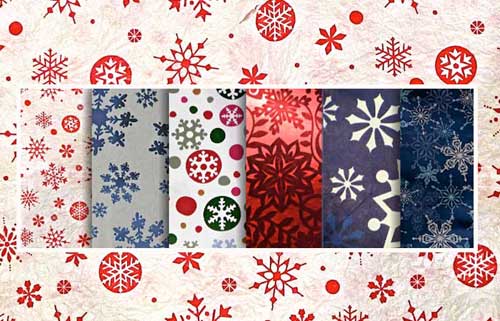 This simple seamless patterns are obviously inspired by the upcoming beginning of the winter season. Well, what's Christmas without a little snow?
4 Silver and gold seamless snowflake patterns.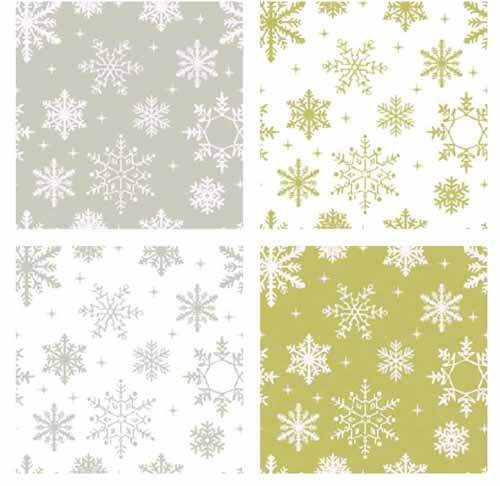 A set of 8 snowflakes patterns you can use to create snowy backgrounds for your holiday and winter-themed designs. The preview shows only three of the 8 patterns you will get from this pack.
Related Free Design Resources