Spring Flowers Clip Art Brushes and PNG Images
Since it is the start of the Spring season, we have come up with a beautiful set of Spring flowers clip art brushes for Photoshop that you can use to create lovely designs. These brushes are high-resolution and high quality and feature different flowers and arrangements. There are individual flowers, group of two-three flowers and even bouquets of flowers. Whether you are designing your own post cards, a poster for a Spring party, an invitation card for a wedding, Save the Date cards, or baptismal party, these Spring flowers clip art will surely offer you endless design options.
Floral designs will never get out of style. They are very versatile and have many uses. You see flower designs for weddings, for birthdays, for anniversaries, for birthdays, and many other life events. There is also something about floral designs that remind us of spring and happy memories.
ABOUT OUR FREE SPRING FLOWERS CLIP ART BRUSHES
This set of Spring flowers clip art brushes includes 16 images in high resolution, with each brush sized at 2500 pixels. They are created in Adobe Photoshop CS5 but should work with any CS version of the program. If you want to use these images but do not have a Photoshop CS program, then skip the first download button and proceed to the next one, which will give you the flower images in transparent PNG format.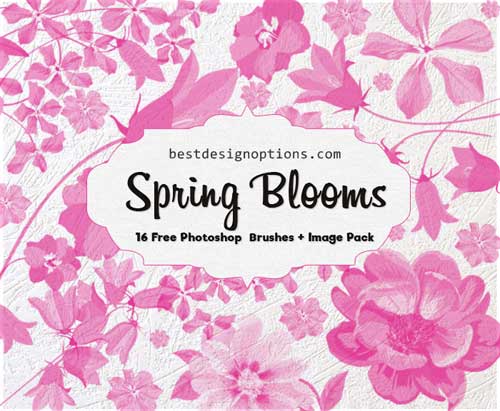 SPRING FLOWERS CLIP ART IMAGES IN PNG
As mentioned earlier, we are providing you the image pack for these Spring flowers clip art brushes, in case you do not have Photoshop program. The download pack below includes all the images in ready-to-use PNG files. All the images come with transparent background, making them easy to drag and drop in your layout.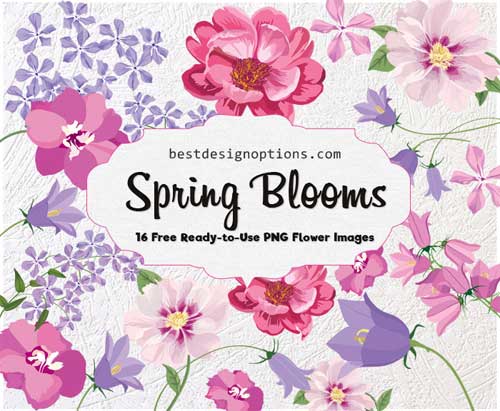 TERMS OF USE
As with our previous brush sets, these Spring flowers clip art brushes are for personal, noncommercial purposes only. Also, please refrain from making them available for download outside of this site. If you want other people to know about these freebies, please refer them to this original post. Also, please refrain from HOTLINKING with the download file.
IMPORTANT! The download file is password-protected to prevent hotlinking and discourage people from violating terms of use of our brushes. PASSWORD for these brushes is: "bdo"