30 Sets of Free Stars Clip Art Vector Graphics for Holiday Designs
Stars clip art are among the most common shapes. In graphic design, stars are popular for logos, for backgrounds as patterns, and for designs about happiness and celebrations. Stars clip art are particularly popular for Christmas and Winter holiday-themed designs.
Stars are a common sight during Christmas and Winter Holiday season for lots of good reasons. The star as symbol of Christmas was derived from a Christian tradition where in the North star or the Star of Bethlehem guided the Magi to the infant Christ.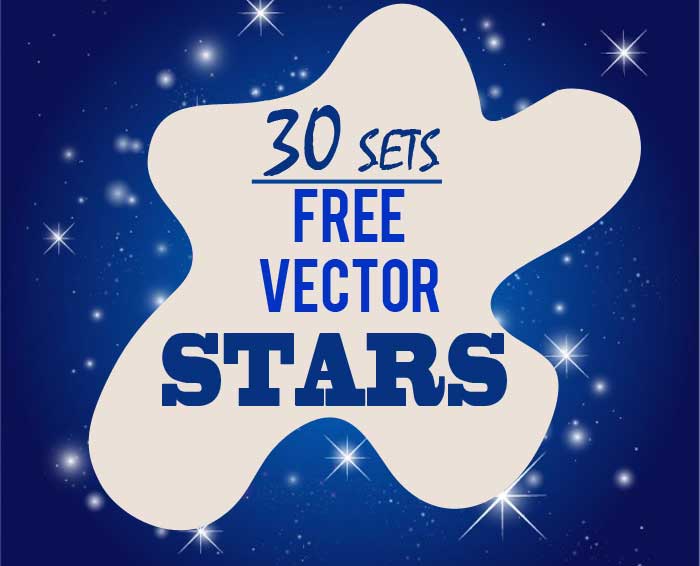 I am sure most of you have started doing projects for the coming holiday season. To get you started, we pool together some quality design resources you can download and use for free. Here you can find every star clip art shapes there are in the universe. There are 30 sets of vector stars clip art you can download for free, all of them are editable vectors. The first part are vector design elements while the second part are ready-to-use background designs featuring stars.
By the way, we also have a round-up of snowflakes backgrounds you can download for free.
---
I. VECTOR STARS CLIP ART
The first part of this list are vector shapes that you can use as design elements for logos, banners, posters, and other creative projects. They are high-quality and can be edited using a vector program such as Adobe Illustrator.
This set includes a variety of assorted stars clip art shapes that you are sure to find very useful for many of your projects.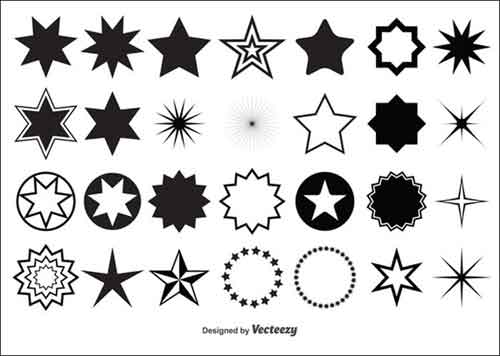 This set includes abstract vector graphics featuring various star icons. The stars clip art graphics include stylized sparkles and abstract rays. These are great for greeting cards, advertising materials, flyers, posters and wallpapers.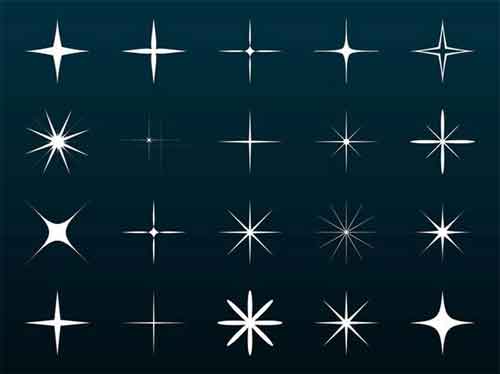 Abstract vector footage of decorative star icons. Images of stars stars clip art shapes with different number of rays, exploding shapes, sparkles made of crossing lines and geometric shapes and small groups of shines. Free vector decorations for your posters, flyers, greeting cards and adverts.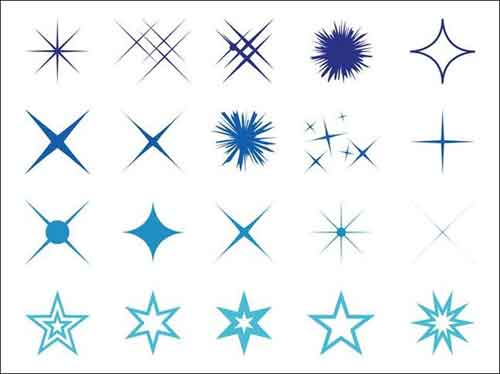 Vector footage of many different star icons. Images of standard stylized sparkles, stars with different number of rays and radial star burst patterns. Free vector decorations for posters, flyers, greeting cards, adverts, backgrounds and wallpapers. Graphics for shiny objects designs.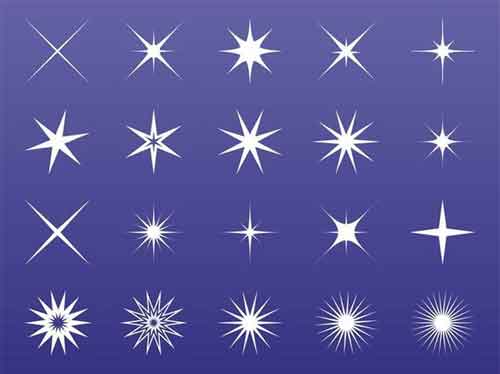 This is a set of vector icons composed of various star shapes and styles.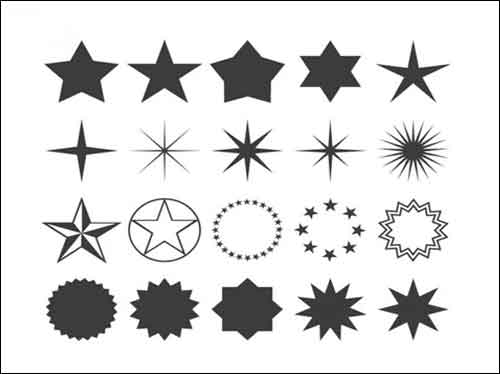 Must have set for all lazy designer. There are 72 vector stars in EPS and CSH formats created for you by Vector Lady. Make you own galaxy, shiny sparkling space background or shining night sky with these stars.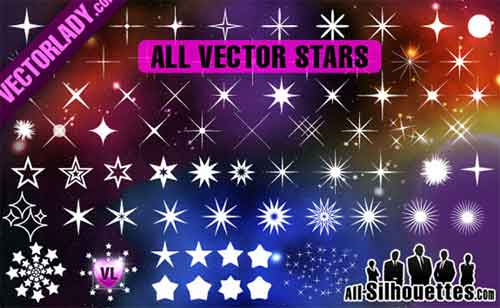 This set includes 6 various star shapes and styles. Perfect for creating logos or for other purposes.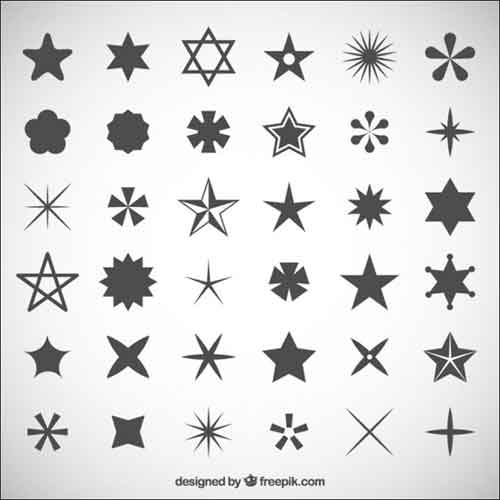 A set of golden stars in vector format.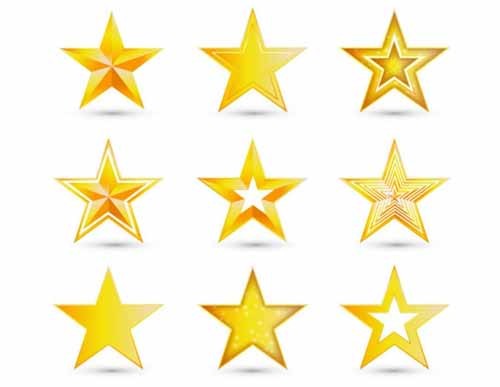 Free EPS file Shiny light effect stars vector material 04 download.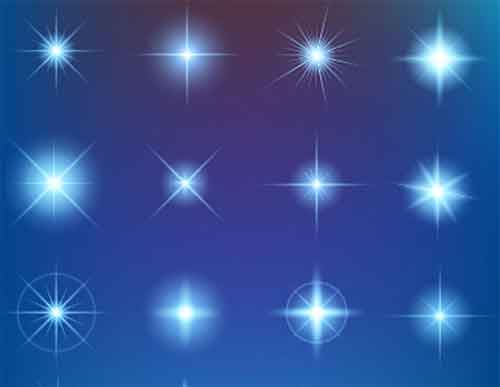 Free EPS file Shiny star backgrounds vector graphic download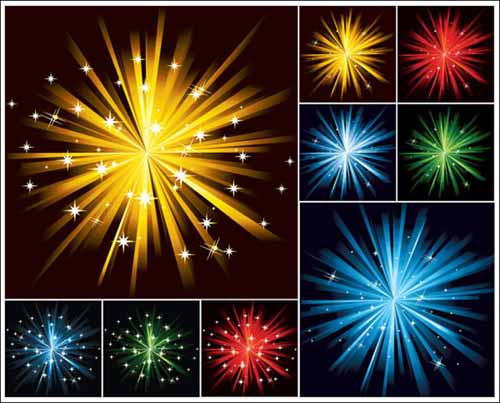 A pack of graphics consisting various star shapes in editable vector format.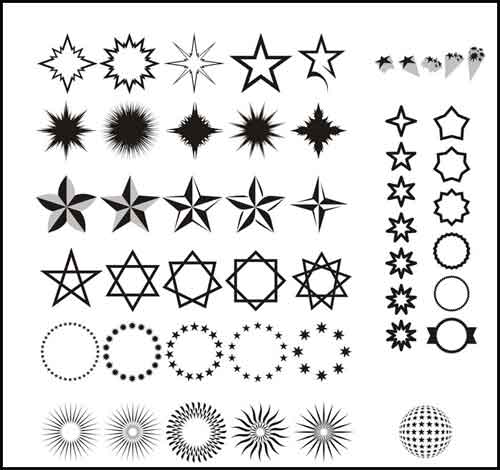 Here is second set of vector stars from Vector Templates featuring various star shapes for your designs.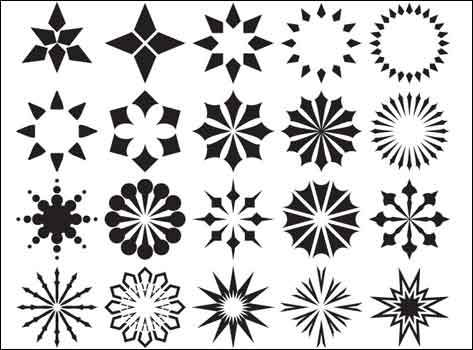 Set of 16 stylish vector star graphics in shiny gold.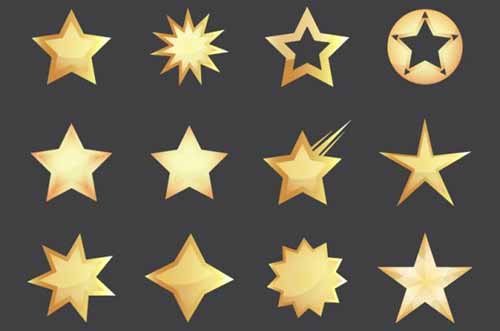 Includes 6 retro star designs for your vintage-themed designs.
This set includes sketched star graphics in vector format. This are perfect for your designs that you need to look more creative.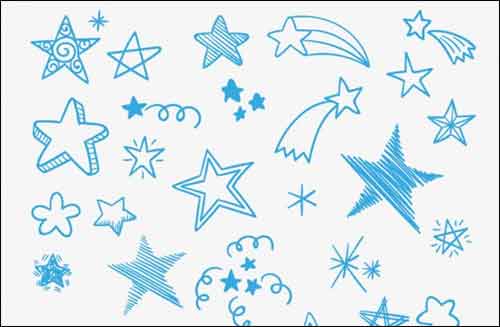 ---
II. VECTOR BACKGROUNDS FEATURING STARS CLIP ART
The next entries are ready-to-use backgrounds in vector format featuring stars and sparkles. These are great as backgrounds for greeting cards, invitation cards, flyers, posters, etc. These graphics are high-quality and editable using a vector program such as Adobe Illustrator.
A pale golden background with many delicate spots of light, stars, and glitters. We recommend this vector for adding fresh and magical style to your promos, messages, images, etc. High quality JPG included.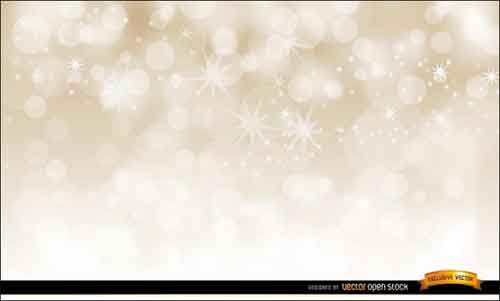 Here is a vector of exploding star burst background graphic, includes an EPS file for your design.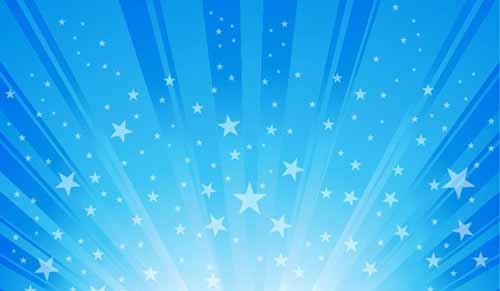 Stars are a classic symbol of the holiday season, and they lend a lot of festive appeal to this engaging background. Over a dozen star ornaments hang down on thin threads over a blue-and-white field. There's a nice crystallized effect thanks to the lines and shaded sections that run across each of the ornaments, and each star has a slightly different shape. There are also a number of white stars and snowflakes at the white top-half of the background. Towards the bottom, the dark blue turns almost black. There's a lot of detail here, and it's an ideal choice for sending a holiday greeting.
Christmas Stars Vector Graphic — happy holidays, decoration, triangular, ornament, new year, shining.
A free vector file featuring a nice background with sparkling falling stars. Great for Holiday-related designs.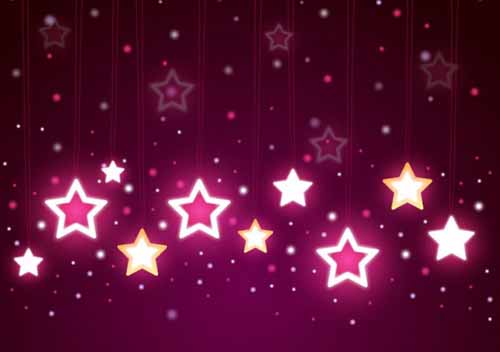 A beautiful dark background featuring falling stars that look like rain.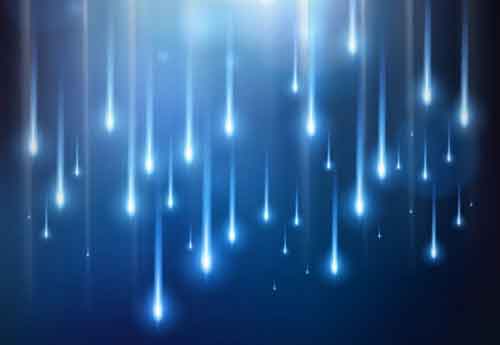 Dark night sky with stars background
Shining stars background Free Vector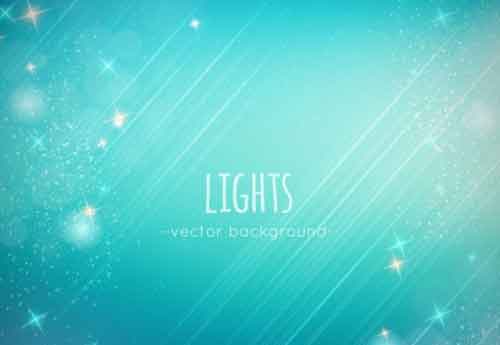 Vector background featuring sparkling stars with golden background.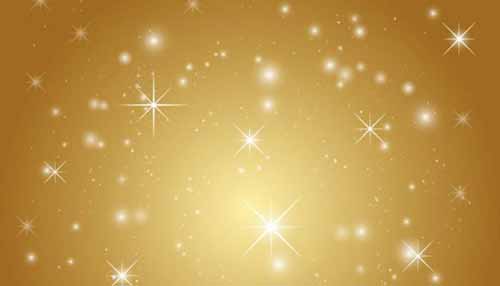 A set of free background material in vector format featuring 3D stars in various bright colors.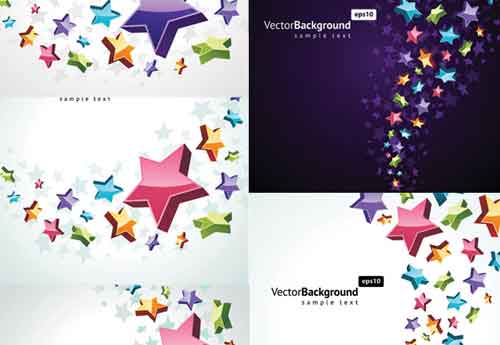 Curtain with starry background vector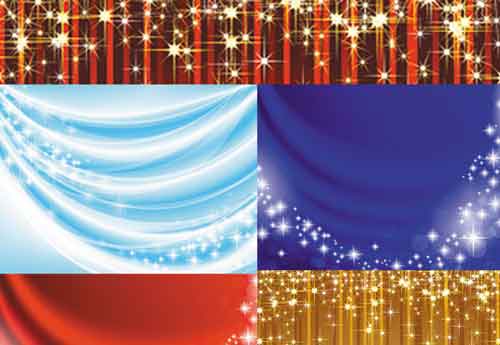 Here is a wonderful very patriotic Made in the USA sunburst style background. Since this is vector format you can scale to any size and use it not only on websites but even as a large billboard sign.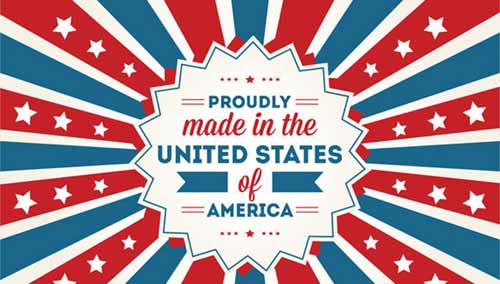 Grunge vintage star with borders of green, black, and red colors exploding and sending around little stars, stripes, circles spots, and arrows of the same colors. Use this template to create awesome promo, product or offer in digital or printed media.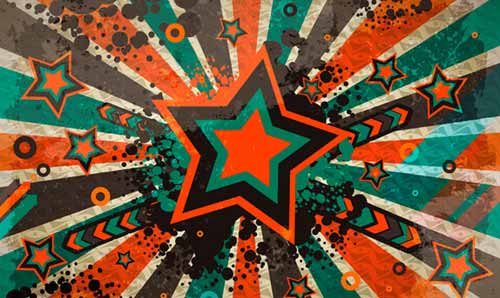 Here is a great background design for a flyer, brochure, or poster featuring a shiny round area where you can put your text and surrounded by colorful stars background.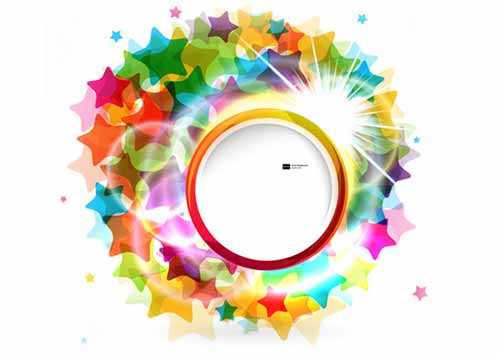 Related Free Design Resources