Summer Color Palettes: 12 Inspiring Color Combinations
Summer is here. It is the season of fun and vibrant colors. For us designers, it is important that infuse some summer vibes into our designs. So we decided to look around and look for the hottest summer color palettes. In fashion world for example, Vogue noted that eye-popping fuchsia, zingy yellow and tropical green are this Summer's dominant colors.
Thus, in this post, we are showcasing three of our favorite color palettes for Summer inspired by nature and stuff related to this fun season. The first three entries showcase color combinations derived from beach hues, summer sunset, and blueberry smoothie. Meanwhile, the second part of the collection are Summer color palettes from around the web.
For more resources and inspiration like these, visit also our collection if inspiring Spring color palettes.
PART 1 – SUMMER COLOR PALETTES FROM OUR ARCHIVES
These color palettes are inspired by nature and Summer scenes. For ease of use, we also included the hexadecimal equivalent of these tones. Simply copy and paste these codes to your website editor or to your vector and image editing program like Photoshop and Illustrator.
By the Beach Hues
This sweet pastel color combination of a beach scene is great for romantic events such as wedding wedding. It is also a great color scheme for an interior design of a beach house.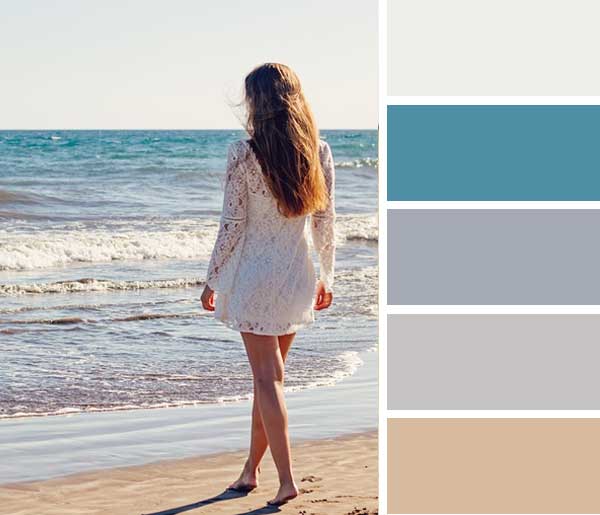 Hexadecimal Color Codes:     F0EFEA     508FA6     A5AAB5     C6C3C2     D7BB9F
Purple-Pink Sunset Colors
Sunset during Summer produces the most spectacular hues. So here is a palette that you can use in your designs such as websites, product packaging, or other promotional materials.
Hexadecimal Color Codes:   745D81     B9706A     F4F1BC    FFEDD     411C24
Blueberry Smoothie Color Palette
Food, especially fruits, can also be a great source of beautiful color combinations. Below, is a sweet and romantic color combination from a blueberry smoothie. This would be great branding color for an ice cream shop or packaging for sweet products.
Hexadecimal Color Codes: DFB4C5   E7EBEE   E9D9C0    ACAFBE     413F44
Part II. SUMMER COLOR TRENDS FROM AROUND THE WEB
Part two of this roundup are Summer color palettes from other websites. Click on the title of each entry to go to the source page where you can get the details of these palettes. Or, You can just drop the image in Photoshop and use the eye dropper to determine the color in these palettes.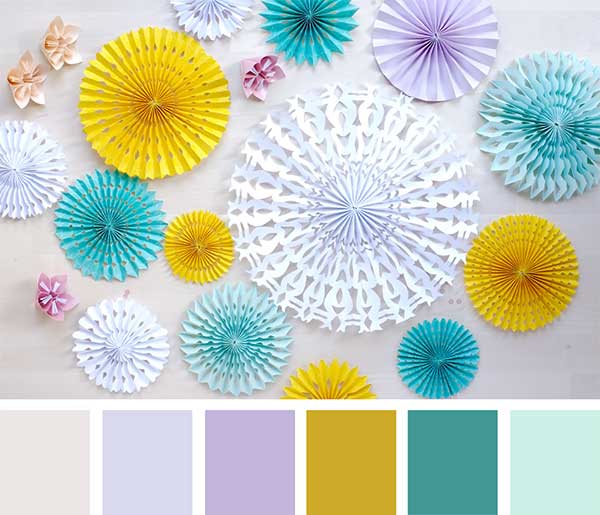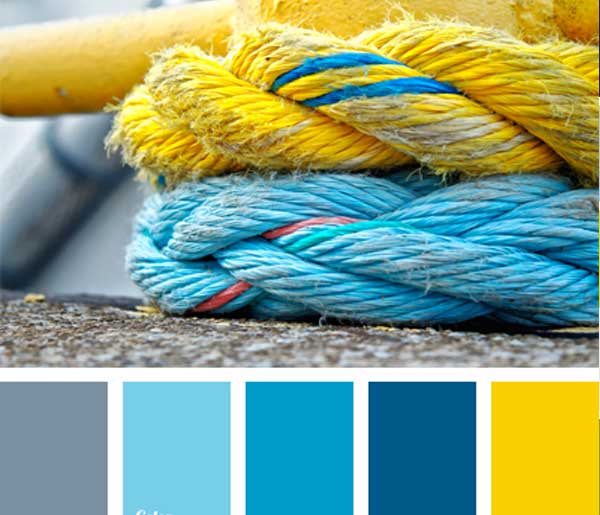 Related Free Design Resources