Sun Rays, Bursts and Beams: 30 Free Vector Backgrounds
There are a good number of uses for sun rays, bursts, and beams in design, both print and web. From posters to greeting cards to wallpapers, you can see these design elements almost everywhere. Thus, having them in your design toolkit would be very helpful. They will surely come handy in doing your projects later on. It is easy to create your own sun rays or bursts  but having a ready-made vectors that you can use can save you a lot of time.
So here, we pool together over 30 vector sun rays graphics that you can use as starting point for creating amazing and eye catching designs. The templates range from vintage sun rays to grunge and sparkly. To get the vector graphics that you want, simply click on the preview image and it will take you to a new page where you can download the file. All templates are either in vector EPS, Ai, SVG, or CDR formats.
---
SUN RAYS, BURSTS, AND BEAMS VECTOR BACKGROUNDS
Vector Sun Light
Here are a number of sun rays, beams, and lights that you can use to create backgrounds for your designs. Since these are shapes or vectors, you can actually use them in any size or layout without worrying about resolution. Perfect for creating backgrounds for wallpapers, postcards, posters, etc. These are free for personal and commercial uses.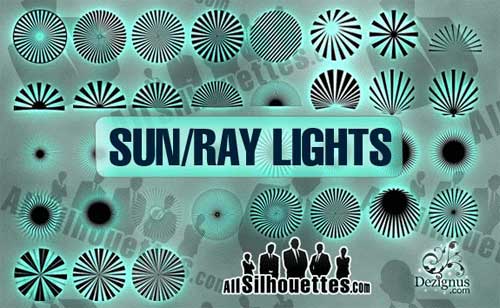 [ DOWNLOAD ]
Grunge Sunburst Vector
Here is an abstract background featuring aged or grunge light burst  with burgundy swirls on red backdrop, a yellow sun shape and halftone dots shapes. These would be very useful in creating original vector textures to enhance your background designs. So do not forget to add this cool vector composition to your vector freebies collection.
[ DOWNLOAD ]
Vector Grunge Ad Poster Template with Sun Beams in Red and Black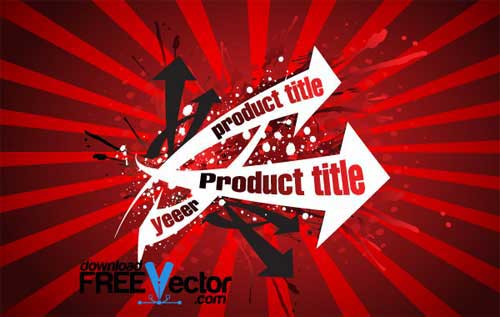 [ DOWNLOAD ]
Star Burst Flower Background
A template for wallpaper or poster background featuring sun rays with vector floral pattern.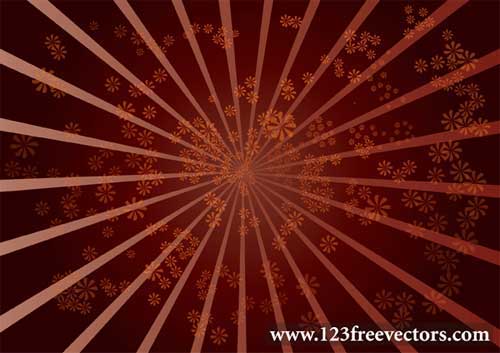 [ DOWNLOAD ]
Star Burst Background by 123 Vectors
Here is a star burst vector background with a text frame on top in case you need to add some text to your designs. If not, then you can always remove that text box and replace with your preferred design elements.
[ DOWNLOAD ]
Light Rays Sparkles Background
These backgrounds feature sun rays with stars and sparkles in different colors. Useful as background for flyer designs, CD covers, etc. Download the pack and see all designs. Have fun using!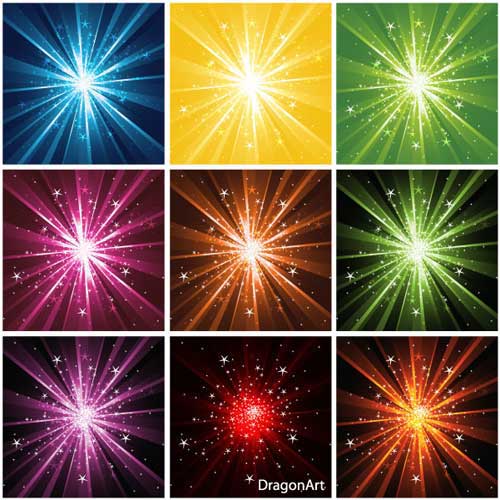 [ DOWNLOAD ]
Light Rays Background Vector Minus the Sparkles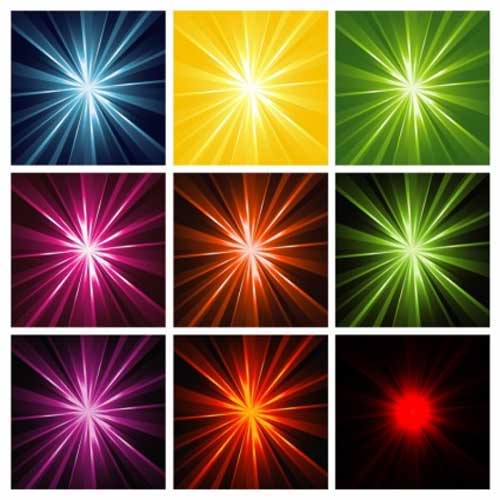 [ DOWNLOAD ]
Sun Rays Vector Pattern
A nice background in green with sun beams. Useful for making posters, cards, wallpapers, etc.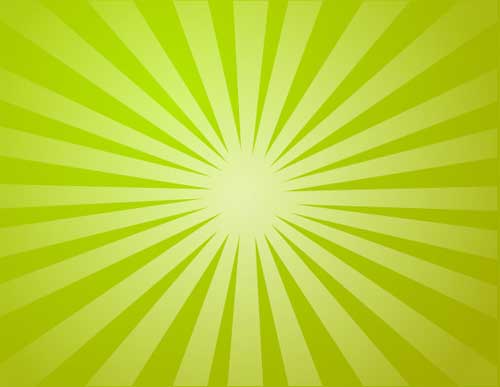 [ DOWNLOAD ]
Gold Sun Rays Background
Golden vector background with streams of shining light and a spiral rays pattern. Circle overlay graphics large and small add depth, contrast and impact to the design. This free luxury design download will serve you well as a party invitation setting, announcement flyer or sale ad template.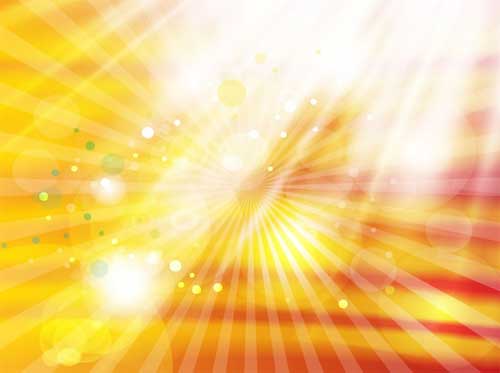 [ DOWNLOAD ]
Grunge Sun Burst Vector
A grunge vector template of sun rays in purple and black.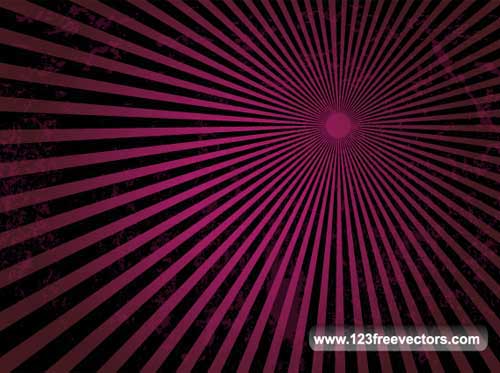 [ DOWNLOAD ]
Tropical Rising Sun Vector
This vector template would be perfect for a summer beach party. It features palm trees on a sunset background, complete with sun rays.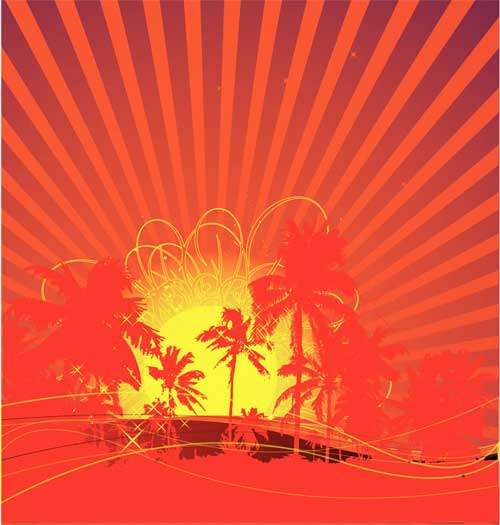 [ DOWNLOAD ]
Upcoming Sun Vector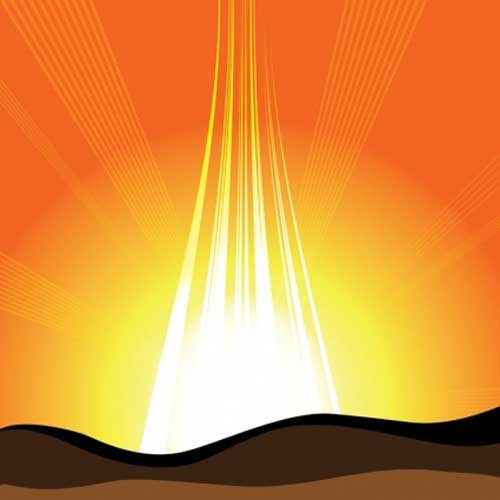 [ DOWNLOAD ]
Free vector sunset on river with silhouette of  foliage and butterflies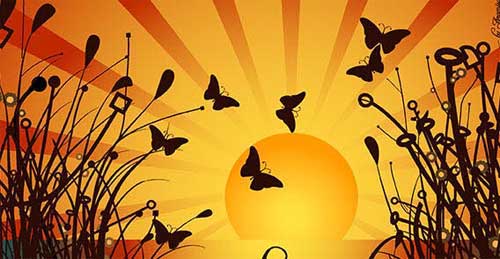 [ DOWNLOAD ]
Free Sunburst Vector
This free star burst vector art graphics are intended for use as dynamic background, pop art backdrop, website, blog or print projects. Download sunburst background vector to enhance your digital art and vector illustration projects. Freebies vector download zip includes Illustrator AI and PDF vector format files.
[ DOWNLOAD ]
Free vector Vector abstract Free Silhouettes of Dancing Girls with Abstract Background Vector Illustration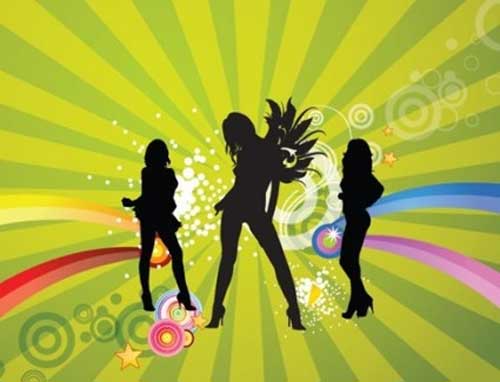 [ DOWNLOAD ]
Free vector Vector misc Midsummer Night's Dream
[ DOWNLOAD ]
Good Morning Earth Vector Graphic by Dryicons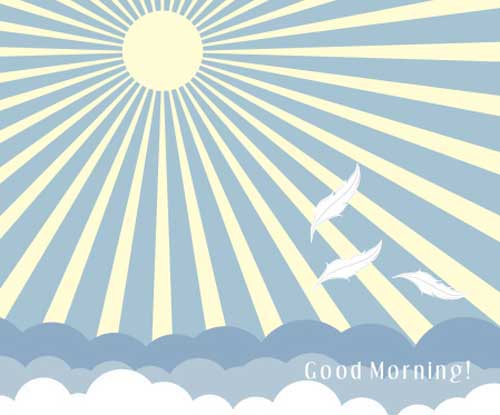 [ DOWNLOAD ]
Colorful Sunburst Vector Graphics
This image is a vector illustration and can be scaled to any size without loss of resolution.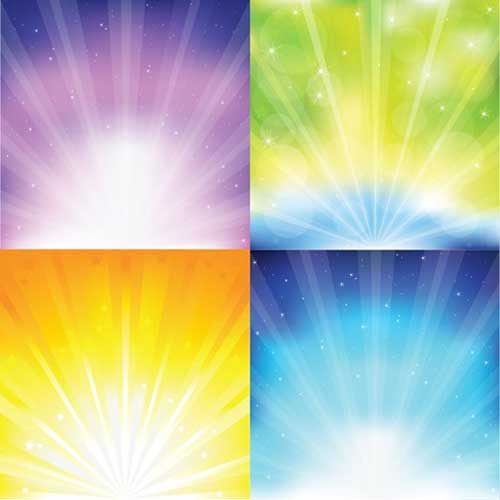 [ DOWNLOAD ]
Blue Ocean Waves Background Illustration (Free)
A free ocean waves background vector illustration. The waves are so powerful that it looks like a storm and there are many water bubbles in the swirly shapes of the waves. The background is light blue with distinct sun rays and it's perfect vector graphics for various water, ocean and aqua park related designs.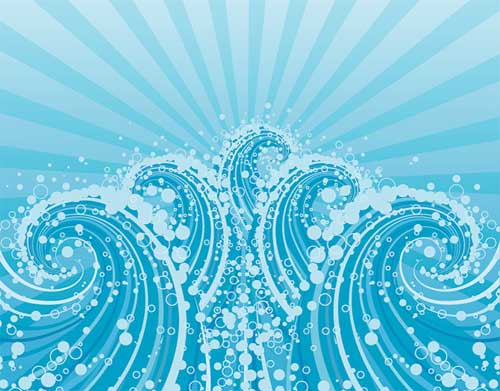 [ DOWNLOAD ]
Broken Heart with Swirls and Sun Bursts Abstract Background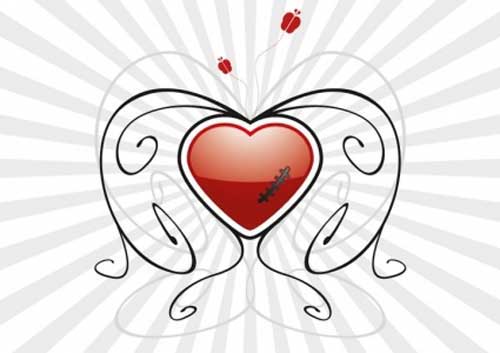 [ DOWNLOAD ]
Beautiful Pattern Vector with Sun Rays and Beams Abstract Background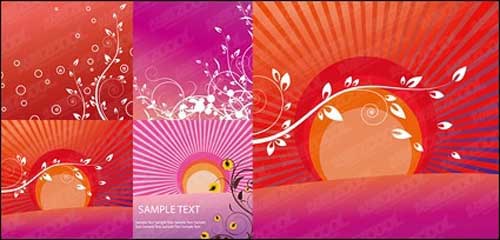 [ DOWNLOAD ]
Summer Background with Sun Burst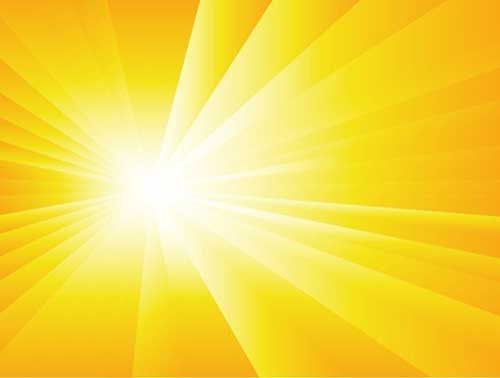 [ DOWNLOAD ]
Sun Burst with Rays form Clouds Vector
This is a vector of sunburst with ray form clouds, includes a eps file for your design.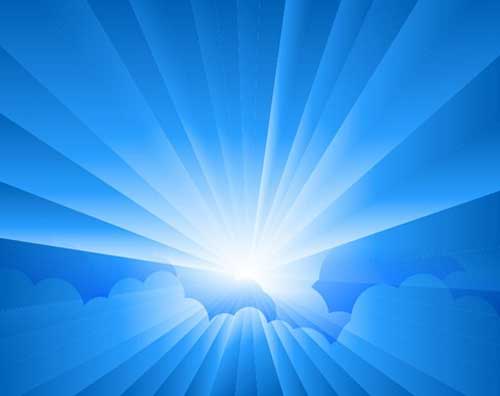 [ DOWNLOAD ]
Travel trough life Vector Graphic by Dryicons
A nice illustration of city scape with building, trees and butterfly silhouettes and an abstract sun beam background.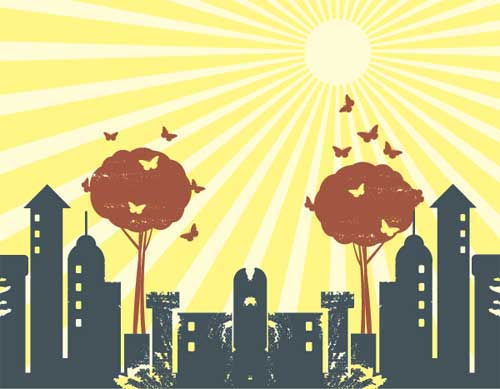 [ DOWNLOAD ]
Fearless skater Vector Graphic by Dryicons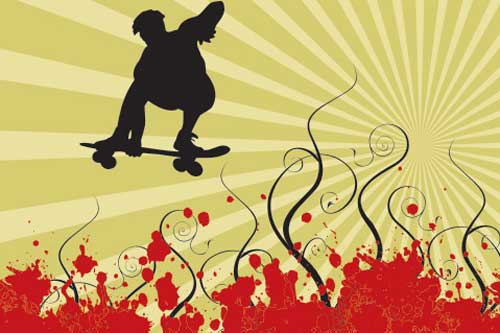 [ DOWNLOAD ]
Starburst
Download explosion star burst background graphics for your digital art illustrations, web, blog, print or motion graphics projects. Cool sunburst backdrop image to add sixties and seventies psychedelic effects and explosion graphics to your design.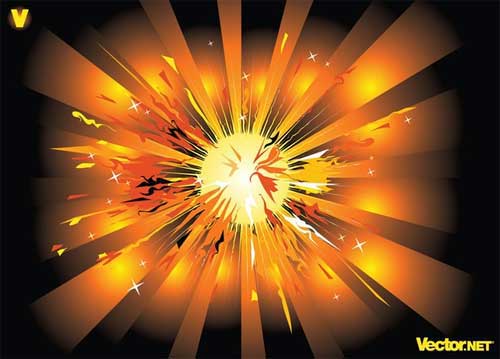 [ DOWNLOAD ]
Future Hope
Free vector illustration of a child with flower on top of a vintage skull drawing, hoping for a better future. Beautiful free vector stock art composition with vintage clip art of little girl figure, skull and flowers illustration, rainbow design and abstract psychedelic graphics background with sun rays and crosses.
[ DOWNLOAD ]
Free Vector Landscape With Sun Burst Background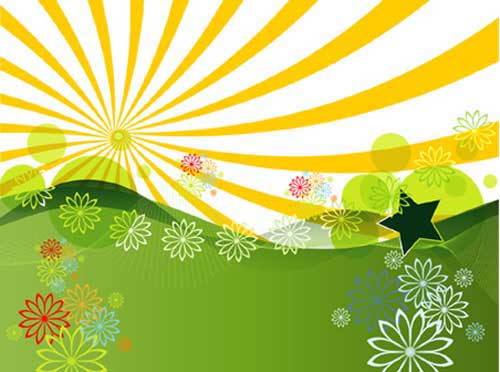 [ DOWNLOAD ]
Sunset under the cycling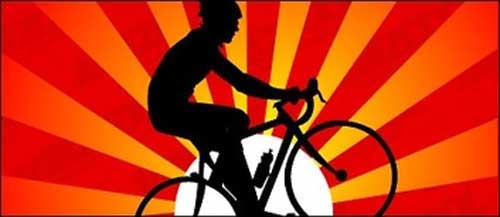 [ DOWNLOAD ]
Meditation Vector Graphic
[ DOWNLOAD ]
Flower Frame Sunburst Background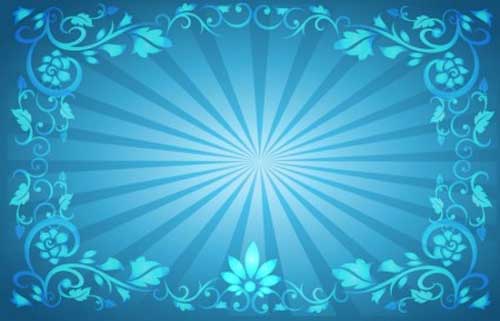 [ DOWNLOAD ]
Summer Fun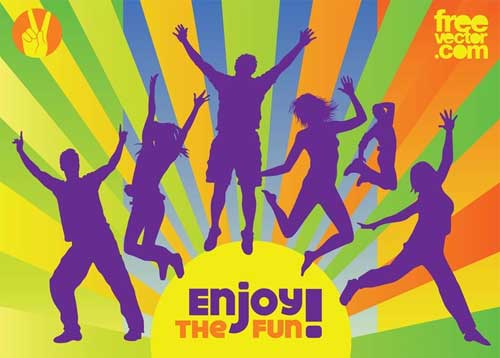 [ DOWNLOAD ]
Sunbeam Collection 2 from Vector Junky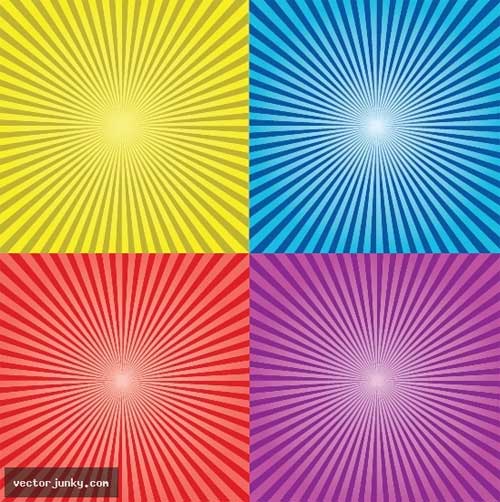 [ DOWNLOAD ]
Swinging Fun fares Wallpaper Vector
[ DOWNLOAD ]
Sunrise in the City
[ DOWNLOAD ]
Feminine Grunge Background with Sum Beams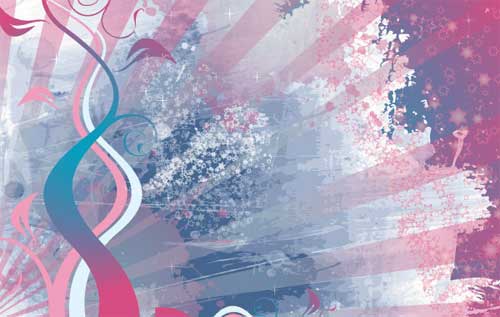 [ DOWNLOAD ]