300+ Free Decorative Swirls Photoshop Brushes
Here is another round of free Photoshop brushes that you may download and use for free in your projects. This time around, we are sharing with you the best swirls Photoshop brushes from various websites. Most of these are free to use for non-commercial work. Also, I decided to include links to the authors' sites so you could check the details of these packs as well as their terms of use. Do not forget to thank them.
Using brushes in Photoshop is a real time-saver for designers. Now, you can easily create effects such as "grunge", "swirls", "floral" effects by using these useful Photoshop tool. If you want a unique and customized brush, you may go ahead and create your own brush using Photoshop. However, if you are pressed for time, then you may just use the available free resources that you can download online. There are actually a lot of freebies out there when it comes to brushes. But where can you find them?
These swirls Photoshop brushes are great for creating lovely backgrounds for your website as well as for prints. These swirls will be great background design for a post card, a greeting card, or an invitation card.
This is actually the third batch of brushes that we have posted so far in this blog. The first batch included grunge brush sets while the second batch contained fractal and abstract light brushes.
---
FREE SWIRLS PHOTOSHOP BRUSHES TO COLLECT
Fresh Foliage Photoshop Brushes for High Resolution
This set includes images that are big and meant for print. You can use them for Web stuff as well, but you might need to size them down. Most of them are around 1800 pixels wide. Anything before CS will require downloading the layers file. You may NOT use them on designs for sale on stock photography sites!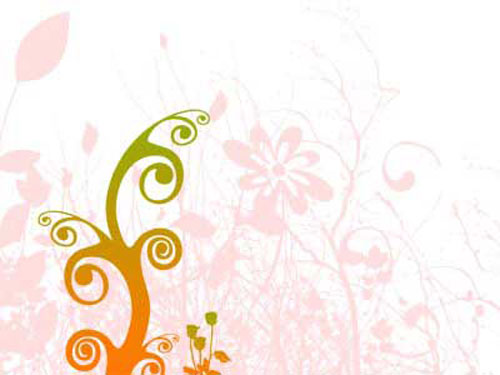 [ DOWNLOAD ]
Obsidian Dawn Light Swirl Brushes
A set of free Photoshop & GIMP brushes consisting various swirls of light. These are all original designs. Some of the swirls Photoshop brushes have glittery effect. The average size is about 1800 pixels, so these are high resolution. There are 22 individual images in this set. The brush file is compatible to use with Photoshop version 7 and higher. Download size is 15.6 MB.
[ DOWNLOAD ]
Free Spiky swirl PS brushes
Here is a nice set of 15 classic swirl decorations that you can use for free in any non commercial designs. A high-resolution (good for print too) commercial version is available at very low price.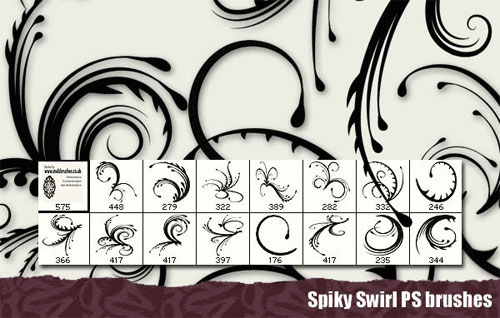 [ DOWNLOAD ]
Floral swirls brushes
There are 12 swirls images with some floral shapes in this set which were created using Photoshop shapes pack.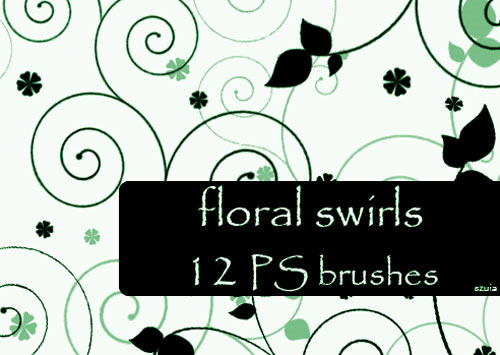 [ DOWNLOAD ]
Swirls And More
Here is a huge set of swirls brushes for Photoshop consisting 170 images of swirls, butterflies, circles, flowers, ornaments, stars, among other things.
[ DOWNLOAD ]
Splatter and Swirls Brushes
There are 12 beautiful swirl images in this pack for Photoshop CS3.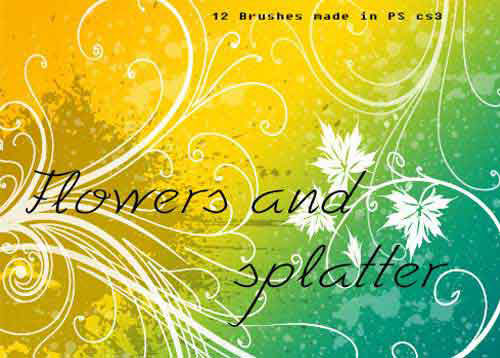 [ DOWNLOAD ]
Foliage Swirls Photoshop and GIMP Brushes
A set of  45 Photoshop and GIMP brushes consisting various foliage and swirls in vector designs. These are high resolution, with the average size being approximately 1500 pixels. There are also several branches, various flowers (lily, rose, etc), foliage, leaves (single and grouped), several stems (or grass) and swirls. These are compatible with Photoshop 7 , Photoshop Elements 2, Gimp 2.2.6 and newer versions of these programs.
[ DOWNLOAD ]
Glitter Photoshop and GIMP Brushes
This pack includes various clusters of glitter and sparkles (they can be easily easily overlapped to create as much glitter as you could ever want or need), several glittery andmisty brushes in various designs, some glitter in the shape of various swirls, some heart-shaped glitter, snowflake-shaped glitter, a few individual glittery shapes  and much more. These 28 brushes are compatible with Photoshop 7, Photoshop Elements 2, Gimp 2.2.6 and newer versions.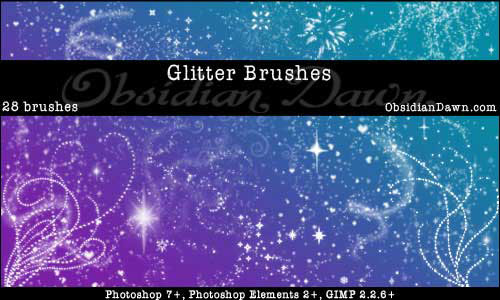 [ DOWNLOAD ]
30 Free Photoshop Swirl Brushes from Brush King via Smashing Magazine
A set with 30 high-quality images with an average size 2000 pixels for Adobe Photoshop CS4 and also work with the version CS, CS2 and CS3. This set was designed by Thomas Béal2 especially for Smashing Magazine and its readers.
[ DOWNLOAD ]
Swirl Brushes
Here is another set composed of 16 thin curls that you can use to create interesting backgrounds for print and web. This brush set is compatible with Photoshop 7 and up.
[ DOWNLOAD ]
Swirls and Sparkles
There are 17 images in this set that you can use to add sparkles in your design. These are perfect for fantasy-themed designs.
[ DOWNLOAD ]
Swirls Flowers Plus Grunge Circle
There are 16 nice brushes in this set that you can use as ornaments in your designs for Adobe Photoshop CS3.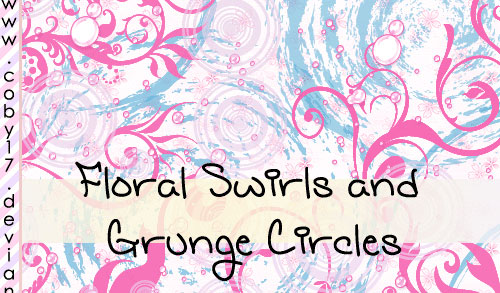 [ DOWNLOAD ]
Floral Swirl Brushes
Another 20 high-resolution images that you can use with Photoshop 7 and newer versions.
[ DOWNLOAD ]
Swirls – Flourishes II Brushes
This pack is made up of various swirls, ornamental designs, and flourishes. Most of these will work great as corner decorations. These are a bit more design-oriented than the previous swirls set, which was just swirls. These have some flowers added to some, different textures, dots, circles, and various other ornaments. There are 23 brushes in this set for Photoshop 7, Photoshop Elements 2, GIMP 2.2.6 and later versions.
[ DOWNLOAD ]
Want more swirl brushes for Photoshop? Check this out: Swirl Brushes
Related Free Design Resources