31 Sets of Free Symbol and Icon Fonts
Dingbats or symbol fonts are among the best source for free icons that you can use for your website and signages as well as for designing logos. So today, we put together a long list of free symbol and icon fonts that you can download and keep for future use. We are sure you will find these icon fonts handy in your future projects.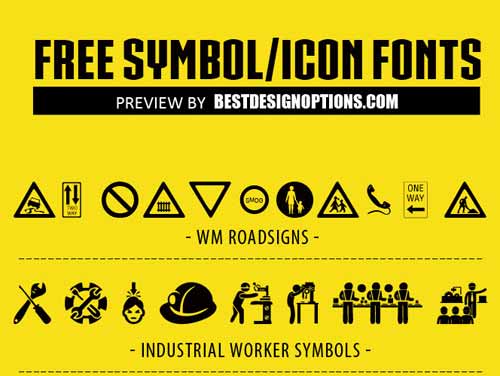 The list below includes various symbols from road signs to travel-related signs and symbols to website icons and transportation icons, among others. These symbols are contained in 31 sets that you can easily download and install. Most of the icons are also optimized for reproduction methods such as engraving, laser engraving/cutting, screen printing and self adhesive film to manufacture the signs you need. The preview above features only few of the symbols sets that you will find in this post. Scroll down your mouse to check all the free symbol fonts or dingbats that you can download for free. Enjoy these freebies.
---
FREE SYMBOL FONTS TO DOWNLOAD
01: WM ROADSIGNS
by WillyMac
02:  INDUSTRIAL WORKER SYMBOLS
by WoodcutteR
03:  ROAD SIGNS AND WARNING FONTS
RoadSign + Warning
by Benn Coifman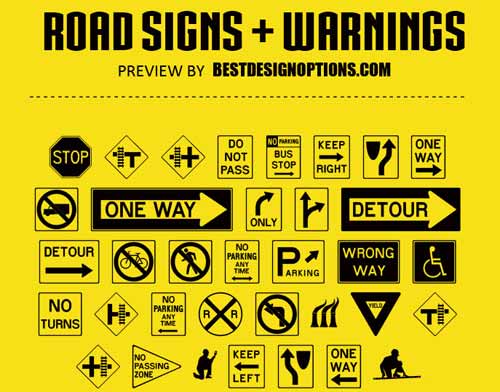 04:  TRAVESIA TRAVEL ICON FONTS
Travesia TFB by zanatlija
05:   TRAFFIC SIGNS AND SYMBOLS
Traffic Signs TFB by zanatlija
06:  STANDARD SIGNS AND SYMBOLS
Notice Std by Denis Serikov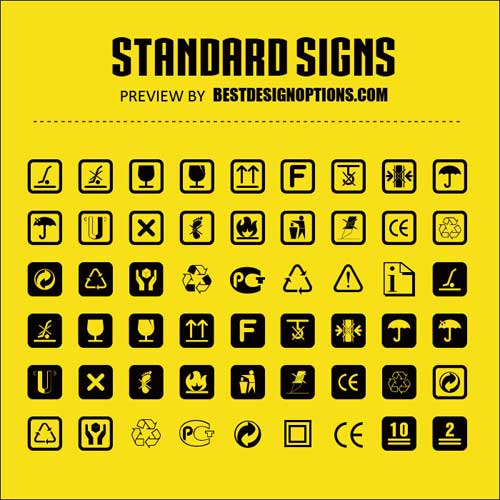 07:   PICTOGRAMS AND SYMBOLS
Pictogramz by Marioz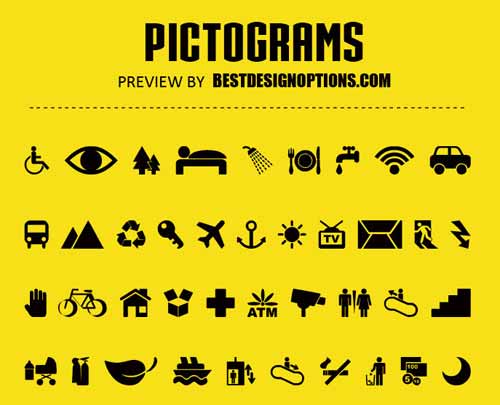 08:  SIGNS OF THE TIMES FONT
Ding Dongs signs o'the times. common signages.
09:  COMMON SYMBOLS AND SIGNS
In this free collection I have added common used symbol signs for public services such as Toilets, Telephone, First Aid, Elevator, Information, Restaurant, Coffee Shop, Smoking, Baby, Recycle Icon, Shower, Reception desk, Arrows collection and much, much more.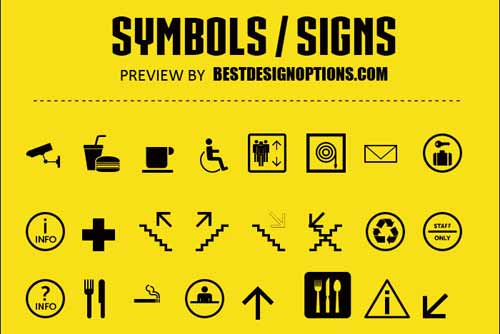 10:  WEBSITE ICONS AND SYMBOLS FONT
Heydings common Icons by Heydon Pickering
Icons, Programming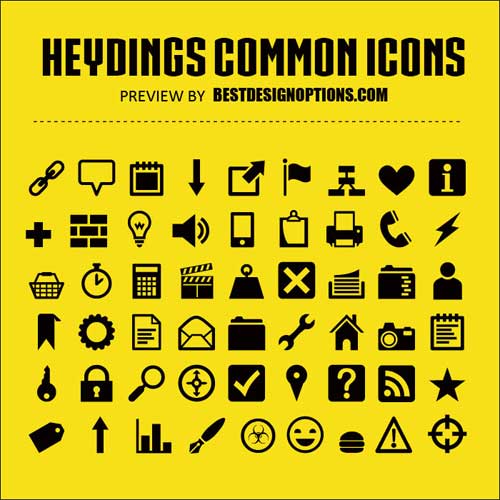 11:  WEBSITE CONTROLS
Icons, Programming dingbat by Heydon Pickering
12:  WEB SYMBOLS DINGBAT FONTS
bY Just Be Nice Studio these symbols in the form of dingbat fonts include most of the icons you will ever need in creating websites.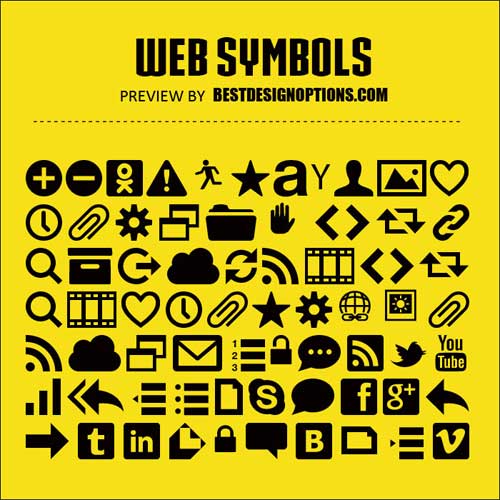 13:  MODERN PICTOGRAMS DINGBAT FONTS
Contemporary, Icons, Ornaments by John Caserta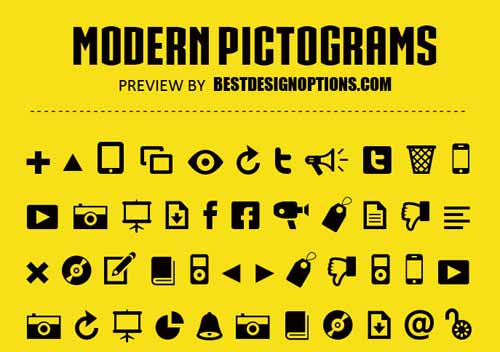 14:  ENTYPO SYMBOL DINGBAT FONTS
Designed by Daniel Bruce includes basic symbols you'll need in many of your design projects.
16:  SYMBOLIX DINGBAT FONTS
by Digital Graphic Labs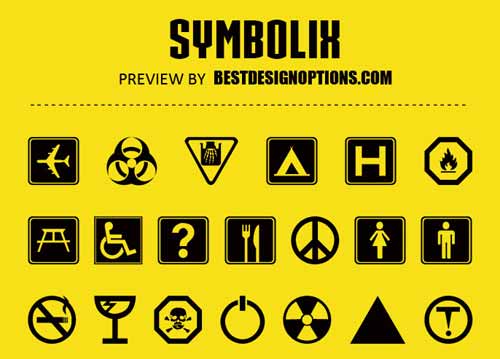 18:  WARNING SIGNS DINGBAT FONTS
Called Warning Tables by M-Dfonts, it consists …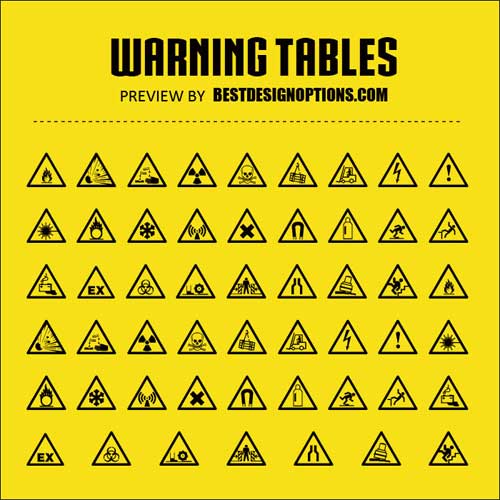 19:  HAZARD SIGNS AS DINGBAT FONTS
Various hazard signs in this set contained in one font file.
20:  OLYMPICONS SPORTS ICONS
Designed by Iconian Fonts, Olympicons consists icons for the different sports in Olympics. running, archery, swimming, football, cycling, weightlifting, etc.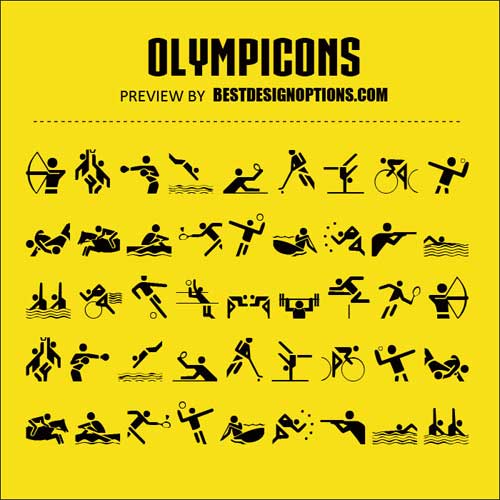 21:  CITY ICONS DINGBAT FONTS
City Icons by Woodcutter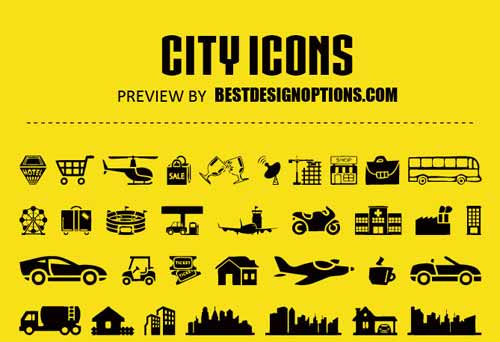 22:  TRANSPORT ICONS FONT
Called WM Transport 1 by WillyMac, this set consists of various transport icons, air, land and water.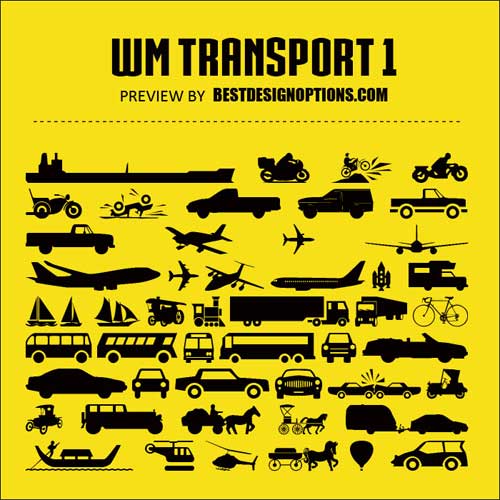 23:  RALLY SYMBOL FONTS
Called Rally Symbols from 2D Typo, this font set includes all the icons and symbols you'll ever need for designs related to rally and racing.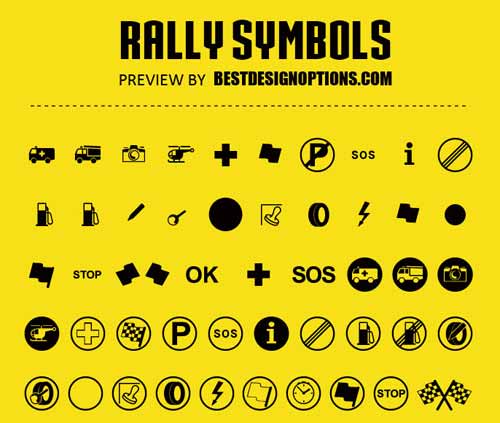 24:  WEATHER ICONS AND SYMBOLS
Weather by Jonathan Macagba
25:  SHOPPING CART SYMBOL FONTS
Cart O Grapher by BTD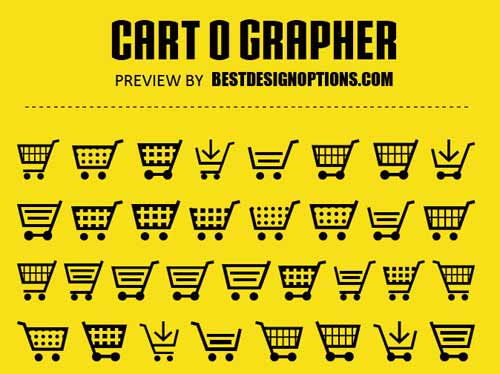 26:  NO SMOKING SYMBOL FONTS
Different no smoking signs.
28:  SKATING ICONS AND SYMBOLS
Iconos Skate by Rasdesign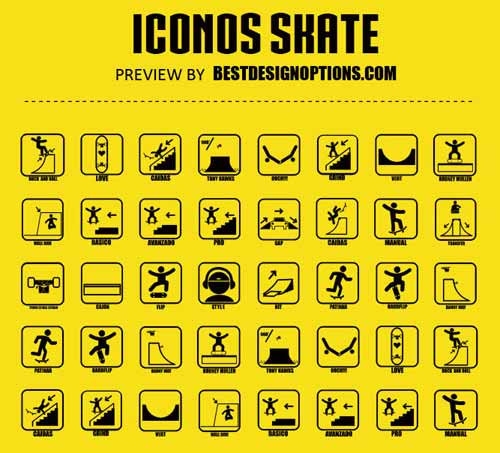 29: PHONE ICONS FONT
Phones by Signart. Different traditional telephone.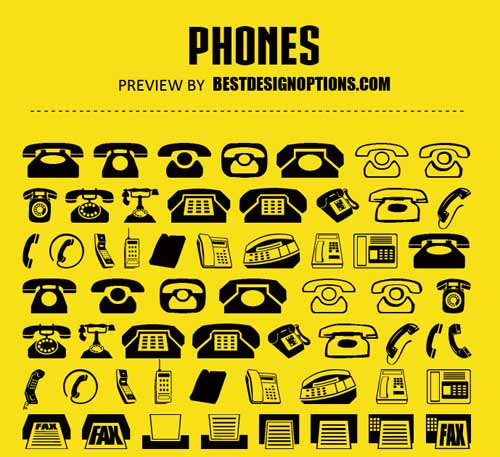 30:  SMARTPHONE ICONS FONT
Smartphone Icons by Woodcutter
31:  SOCIAL MEDIA ICON FONTS
Social Shapes by 4px