15 Typewriter Fonts for Creating Vintage Designs
Typewriter fonts are usually used to compliment vintage or retro-themed designs. Actually, using these typefaces can make your designs look like it was taken from the Second World War era because of the popularity of typewriters during those years. During early times when personal computers were non-existent, documents were produced mainly using typewriters.
We have seen numerous movies and posters depicting the 1920s to 1950s era that made use of typewriter fonts. However, you may also use typewriter fonts to create a personalized look in your designs. Thus, you can use them to make beautiful and vintage-themed birthday cards, invitation cards,  or anniversary cards. You can also use these free fonts to make vintage-looking posters, flyers, and even banners and headers for websites and blogs.
The commercial font Courier is probably the most popular font of this type. However there are many alternatives that are free to download and use.
So, in case you are looking for some nice typewriter fonts, here are our the top 15 typewriter fonts that we handpicked for you. Meanwhile, if you need more retro typefaces, you may also check out our post about free retro fonts to download.
---
25 FREE TYPEWRITER FONTS TO DOWNLOAD
You can download these typewriter fonts and use for free. As in any freebie, however,  license or terms of use may differ from one author to another. To download and know more about each font, just go to the source page by clicking on the link provided below each preview image.
Old Typewriter Font
This font would make your design look like they were from the 1930s.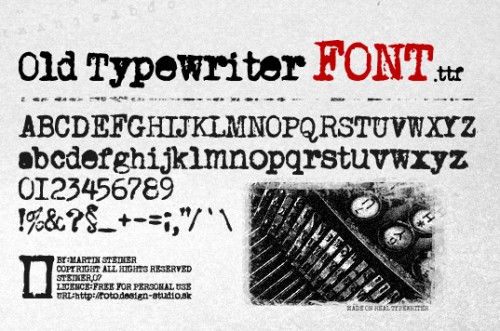 [ DOWNLOAD ]
Mom's Typewriter
Here is another set of fonts that looks like they were typed using your grandma's home typewriter.
[ DOWNLOAD ]
Draconian Typewriter
[ DOWNLOAD ]
Love Letter Typewriter Font
Use this font to write love letters for a vintage look.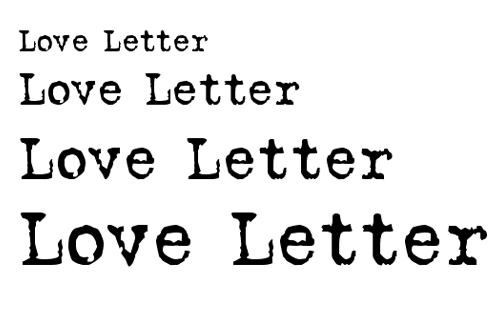 [ DOWNLOAD ]
1942 Report Typewriter Font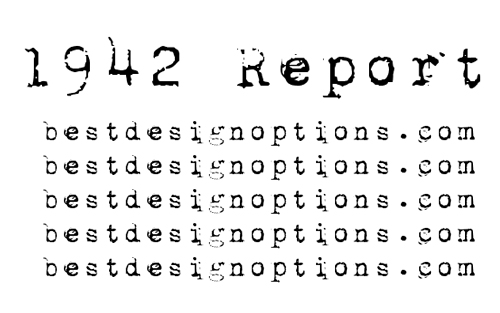 [ DOWNLOAD ]
Underwood 1913
[ DOWNLOAD ]
Carbon Type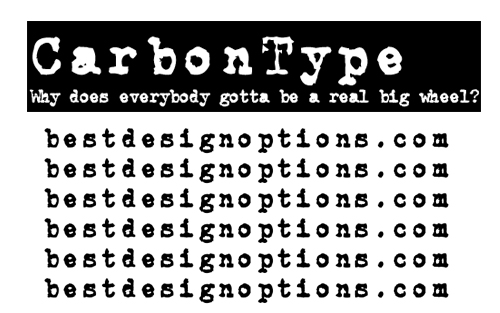 [ DOWNLOAD ]
Adler Typewriter Font
[ DOWNLOAD ]
Bohemian Typewriter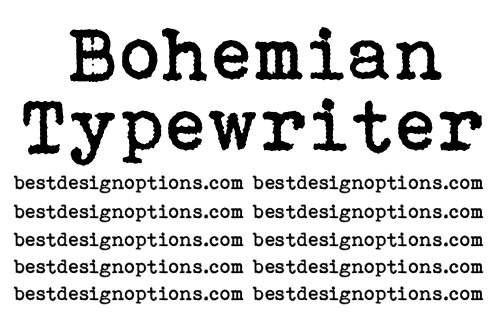 [ DOWNLOAD ]
Junko's Typewriter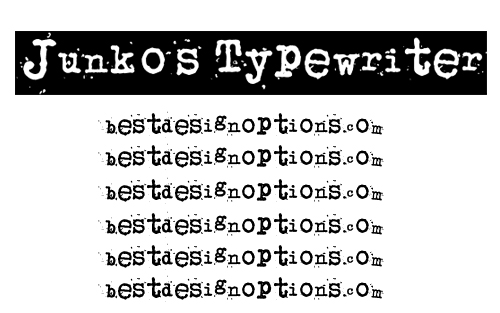 [ DOWNLOAD ]
Veteran Typewriter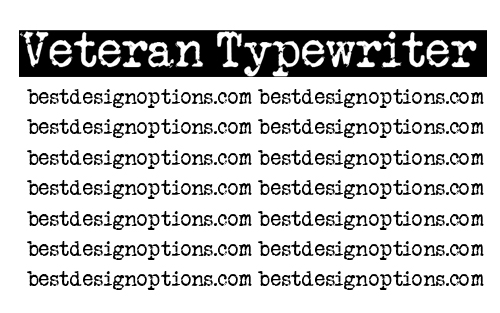 [ DOWNLOAD ]
Rough Typewriter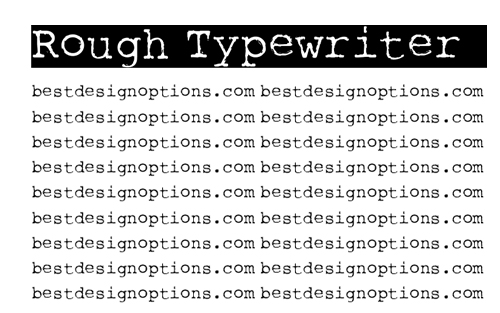 [ DOWNLOAD ]
Bulky Refuse
[ DOWNLOAD ]
Harting Typewriter Font
[ DOWNLOAD ]
Kingthings Typewriter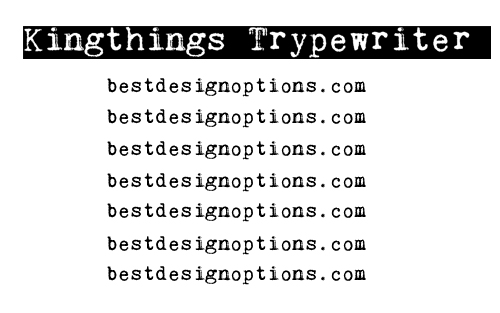 [ DOWNLOAD ]
Related Free Design Resources