22 Amazing Underwater Wallpapers for Your Desktop
It's been said that being near the ocean can make you calmer and more creative. If you are like me who spend most of my waking hours in front of computer, then perhaps, displaying these beautiful underwater wallpapers on our desktop can help in keeping us inspired and creative.
Make your computer desktops more interesting by displaying one of these beautiful underwater wallpapers. You will find images of sharks, school fishes,  an underwater park, swimming sea turtle and of course, clown fish Nemo.  Since not many of us can go diving and experience the beauty underneath the sea, then maybe looking at the beautiful pictures of underwater scenery and landscapes gives us the chance to appreciate this part of nature.
I hope you will find these underwater wallpapers inspiring as well.  Click on the preview image and download the appropriate size of the wallpaper for your desktop. Enjoy!
---
FREE INSPIRING UNDERWATER WALLPAPERS
01:  ARCTIC ICE FLOE
The edge of an ice floe in the Arctic's 2.3-mile-deep (3.7-kilometer-deep) Canada Basin floats above cold, blue abyssal depths. Channels and air pockets in the ice provide shelter for myriad marine species.
02:  SILVER SIDES IN CAYMAN ISLANDS
Schools of silversides swim with a diver off western Grand Cayman. Proliferating in summer, silversides nourish larger reef species such as jacks, whose numbers have fallen due to overfishing.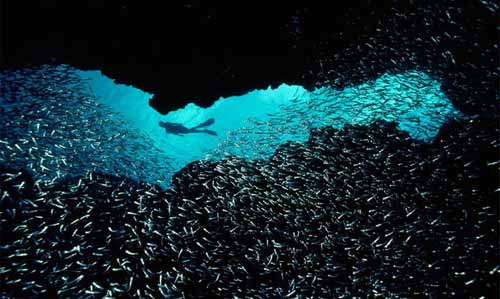 03:  UNDERWATER PARK WALLPAPER
Every spring, melting snow creates a dreamscape in Tragöss, Austria. Green Lake, which for most of the year is no more than six feet deep, expands with the inflow of melting snow, swallowing part of the park that surrounds it: trees, hiking trails, benches, bridges, and all. The lake's depth reaches some 30 feet and provides a unique experience for divers—for a few weeks at least.
04:  SHARKS AND FISHES WALLPAPER
05:  DOLPHINS UNDERWATER WALLPAPER
06:  TURTLE UNDERWATER WALLPAPER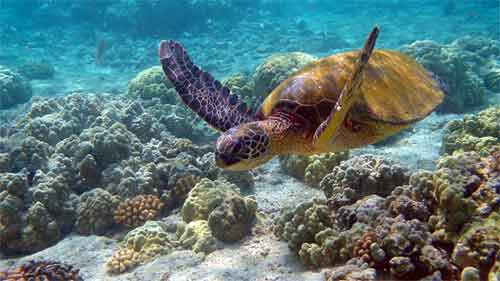 07:  STING RAY UNDERWATER WALLPAPER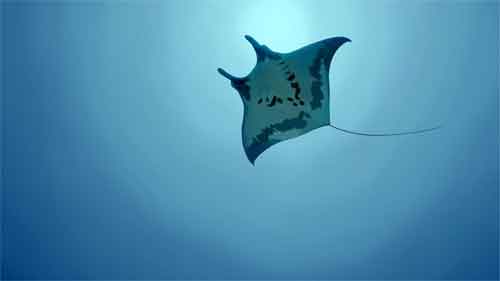 08:  JELLYFISH UNDERWATER WALLPAPER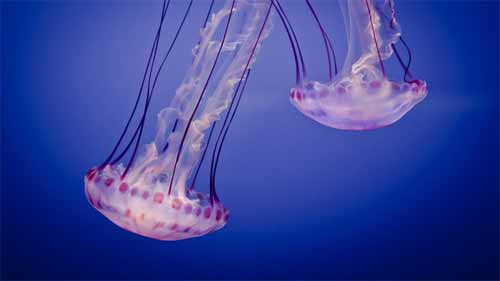 09:  JELLYFISH UNDERWATER WALLPAPER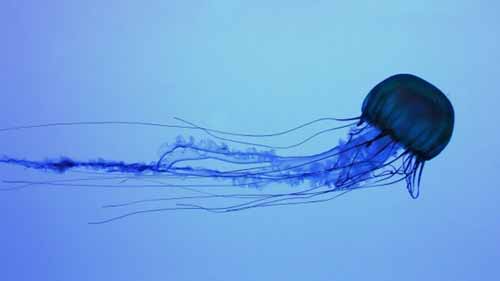 10: GOLDEN CLOWN FISH WALLPAPER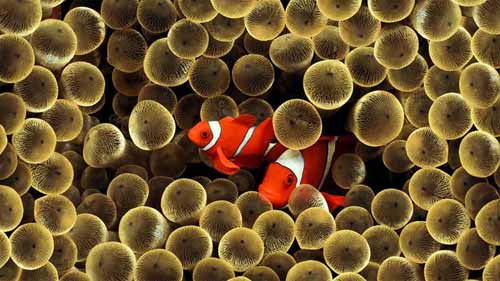 11:  TARPON AND SILVER SIDES IN GRAND CAYMAN
The picture was taken at Eden Rock, Grand Cayman. For just a short time every year these silver sides swarm caves and swim-throughs at Cayman's dive sites. The picture was taken late afternoon just as the sun was going down. I was hiding behind the silver sides, low in the rocks. As the tarpon swam through the silver sides, they eventually saw me and turned away. Just like you see in the picture.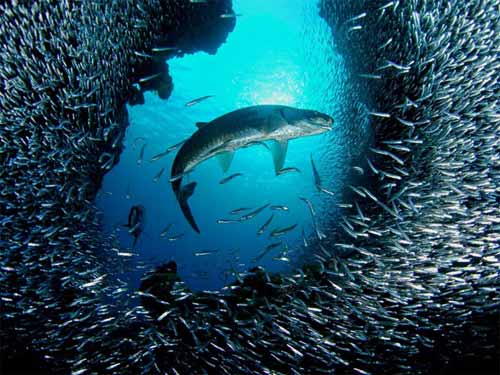 12:  GLASS-EYE  FISHES IN SEYCHELLES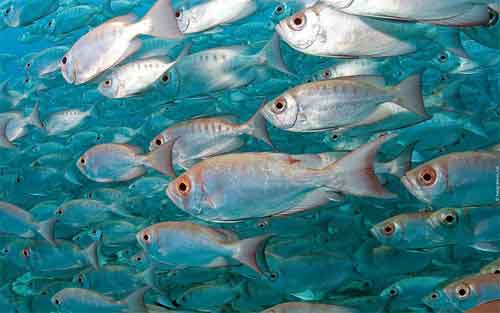 13.  TURTLE UNDERWATER WALLPAPER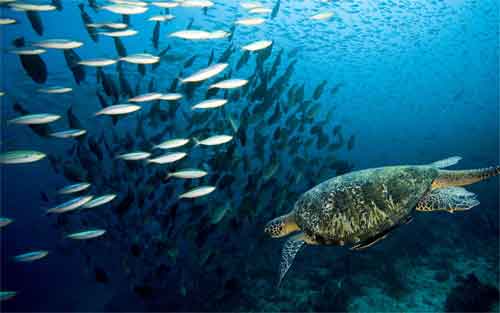 14:  UNDERWATER LIGHT WALLPAPER
15:  FISHES UNDERWATER WALLPAPER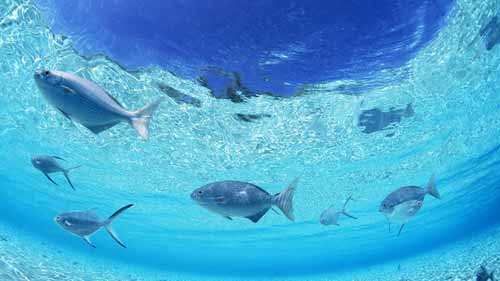 16:  PINK JELLYFISH UNDERWATER WALLPAPER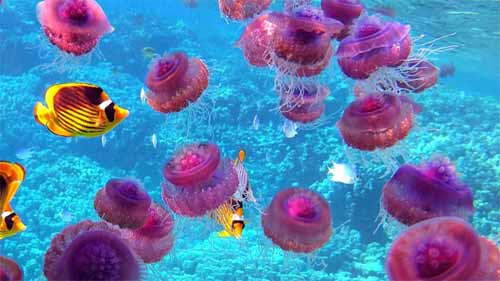 17:  BLUE TROPICAL FISHES UNDERWATER WALLPAPER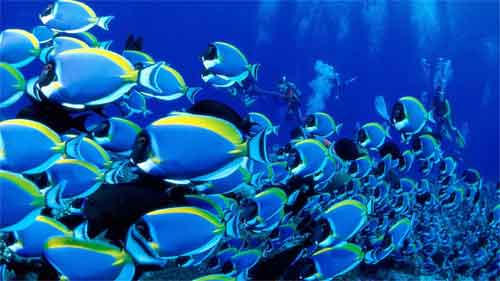 18:   BUTTERFLY FISH UNDERWATER WALLPAPER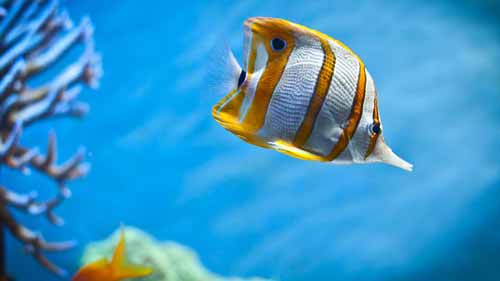 19:  SCHOOL OF FISHES UNDERWATER WALLPAPER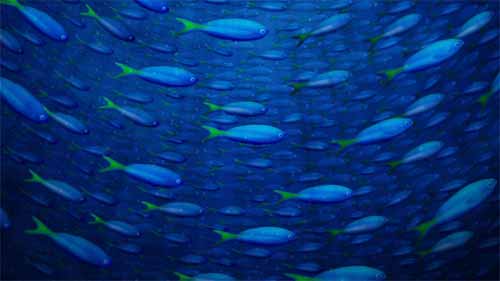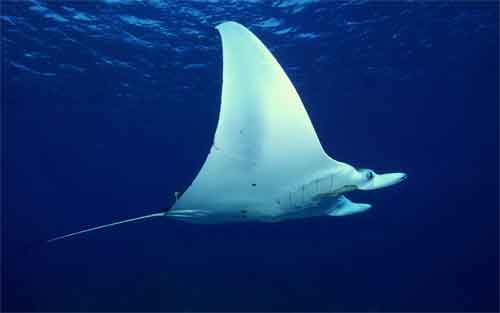 21:  EMPEROR PENGUINS WALLPAPER