100+ Free Editable Valentine Card Templates in Vector and PSD Formats
Just in case you are planning to make your Valentine's Day cards more personal this year, we decided to compile a huge list Valentine card templates both in vector Adobe Illustrator and Photoshop formats. All the free templates we are featuring here are editable. You may rearrange the graphics, change the texts, or add your own unique message in the cards.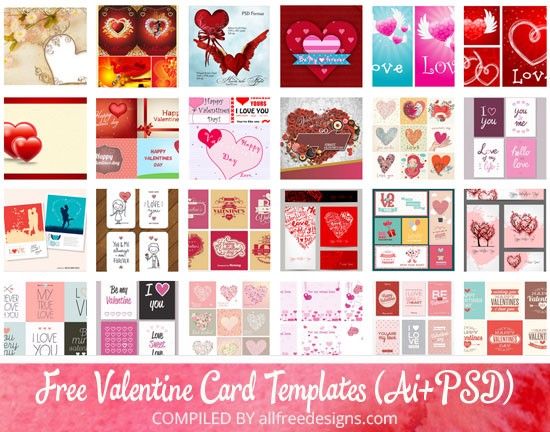 With just a month away before Valentine's Day, I know most of us are already thinking on how to make our designs for this event. Aside from wallpapers, most of us are also thinking of designing our very own Valentine's Day greeting cards. Designing our own Valentine cards make them more personal and gives us the opportunity to express what we feel for our loved ones using not only texts but through graphics and photos. As the old adage goes… a picture is worth a thousand words.
Feel free to make your own version of these free Valentine card templates. You can, for example add to text to these templates to personalize them or you can change the color and add more design elements to them. A direct download link is provided below each preview image below. I hope you enjoy using these templates.
---
VECTOR VALENTINE CARD TEMPLATES
For the first part of our roundup, we put together 10 beautifully designed Valentine card templates. These are either in Adobe Illustrator Ai or EPs format. To edit these files, you need to have an Adobe Illustrator program installed in your computer.
9 Valentine Card Templates in Vector Format
A set of 9 cute templates to use to design your Valentine cards and gift tags. These are all editable in Illustrator.
[ DOWNLOAD]
02: Cute Mini Valentine's Day Cards
There are 6 Valentine-themed templates in this set. These are great for making square mini business cards. And, since they are vector, you can also make bigger cards using these designs.
[ DOWNLOAD ]
03: 6 Valentine Card Templates in Retro Designs
[ DOWNLOAD ]
04: Valentine E-Card Templates
This vector template includes six cute designs featuring hearts in pink and red. The templates also include "For my sweet Love" texts.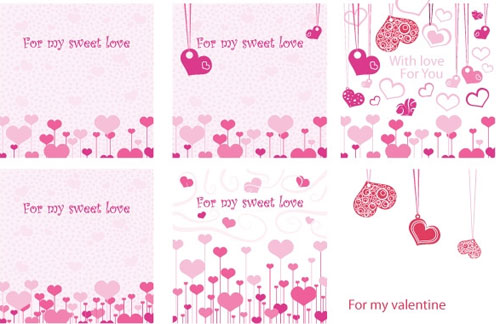 [ DOWNLOAD ]
05: Beautiful Valentine card Templates Featuring Floral Hearts
Here are 9 vector templates you can use to make cards and tags this valentine season. The hearts are designed beautifully with flower and swirl patterns.
[ DOWNLOAD ]
06: Valentine Card Templates with Sweet Messages
Here, you will find 4 templates with simple yet very modern designs in pink and black. The designs also include sweet messages appropriate for the occasion.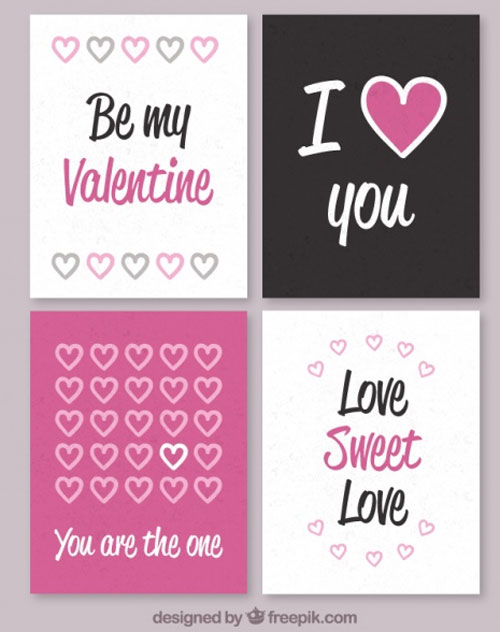 [ DOWNLOAD ]
07: Vector Card Templates for Valentine's Day
Here are six typographic card templates for creating greeting cards and other designs. The templates feature a simple design with mostly texts and hearts and arrows.
[ DOWNLOAD ]
08: Valentine Card Templates Featuring Creative Heart Designs
[ DOWNLOAD ]
09: Valentines Card Templates with Hearts and Balloons
[ DOWNLOAD]
10: Valentine Card Featuring Typographic Hearts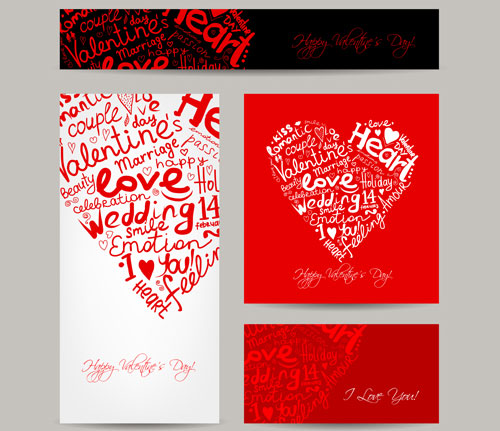 [ DOWNLOAD ]
11: Valentine Sign in Vector Graphics
Here is another typographic Happy Valentine Day Signs in vector format. These Valentine card templates look very stylish.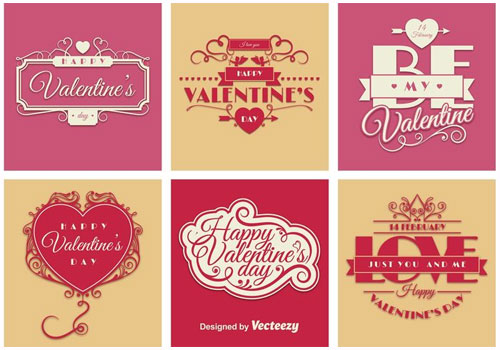 [ DOWNLOAD ]
12: Set of Four Love Cards in Cartoon Style Vectors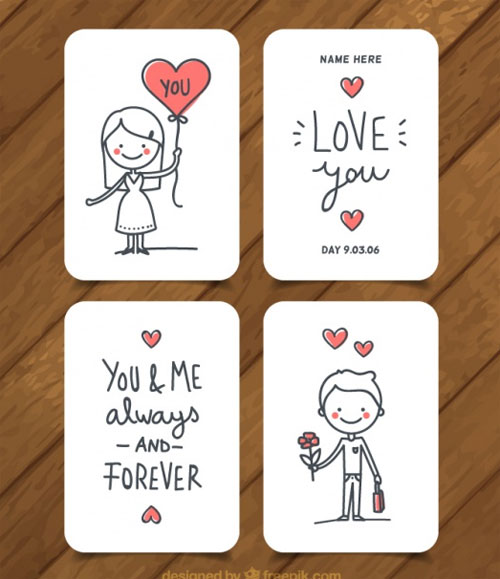 [ DOWNLOAD ]
13: Two Valentine's Day Love Cards
This pack contains 2 romantic postcards for Valentine's Day with couples hugging and kissing each other. You may also add your personal message in the space provided in the designs.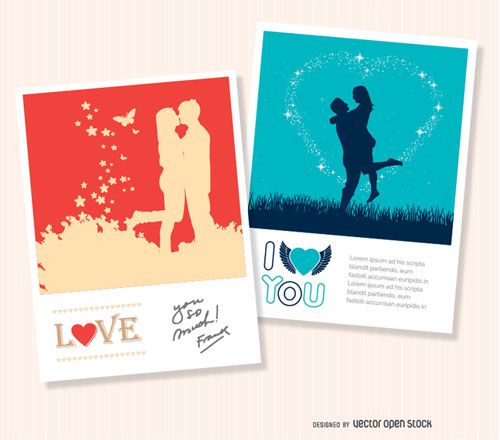 [ DOWNLOAD ]
14: Typographic Valentine Cards in Lovely Pink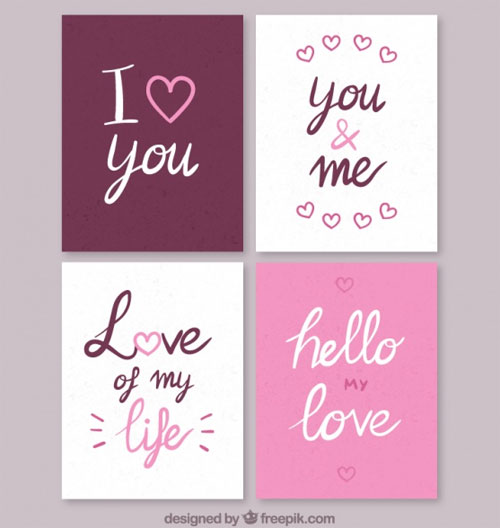 [ DOWNLOAD ]
15: Hearts and Flowers Valentine Card Designs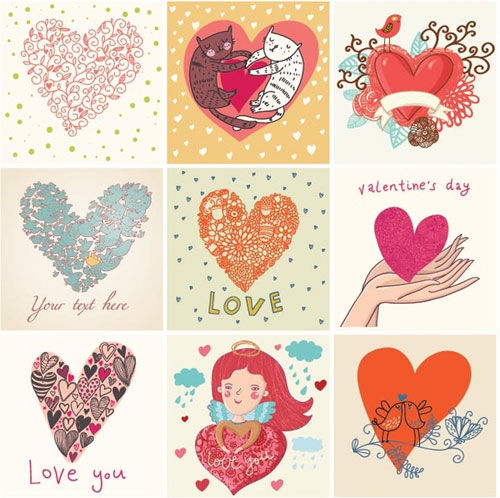 [ DOWNLOAD ]
---
VALENTINE CARD TEMPLATES IN EDITABLE PHOTOSHOP FORMAT
The second part of our roundup consists editable Valentine card templates in Photoshop (PSD) format. The next 10 entries are Photoshop files with layers. You can change the color schemes, re-arrange the graphics, and add your personal unique messages in these cards. You need to have an Adobe Photoshop program installed in your computer to use these files.
01: Heart Of Roses For Valentines Day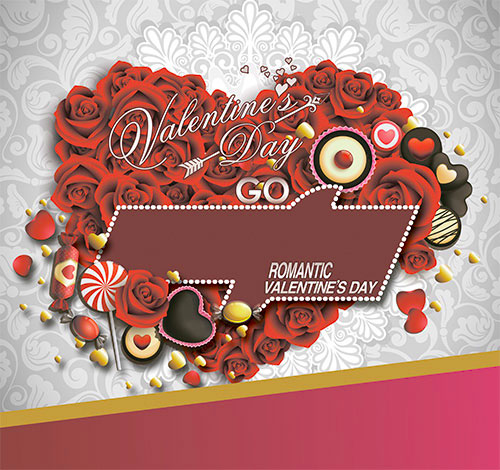 [ DOWNLOAD ]
02: Free 3 Valentine Card Template in PSD Format
[ DOWNLOAD ]
03: High Quality Happy Valentine's Day Greeting Card PSD Templates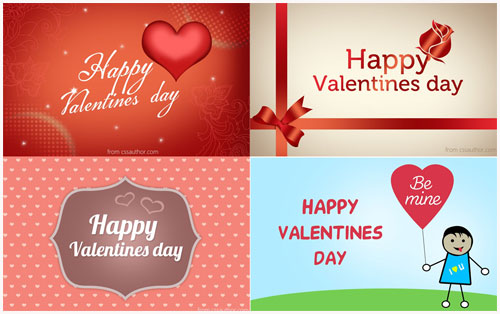 [ DOWNLOAD ]
04: Valentine Hearts Card template (PSD)
[ DOWNLOAD ]
05: Three Love Card Templates in PSD Format
[ DOWNLOAD ]
06: Two Valentine Card Templates Featuring Winged Hearts
[ DOWNLOAD ]
07: Valentine's Day Greetings Card in Free PSD File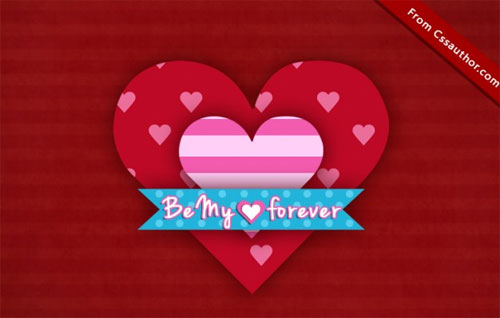 [ DOWNLOAD ]
08: Hearts Take Flight
[ DOWNLOAD ]
09: Flowers and Hearts PSD Templates
[ DOWNLOAD ]
10: PSD Template for Valentine's Day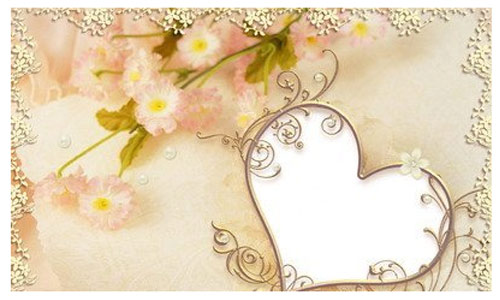 [ DOWNLOAD ]