25 Unforgettable Christmas Advertisements
Before we go out and start our holiday shopping, let us take a look first at some creative Christmas advertisements focusing on the Holiday Season.
Christmas or the Holiday season is one of the best times for companies to promote their brands and attract more customers. During the holidays, people also have more buying power, thus we see more competition among brands. As a result, we see a lot of creative marketing ideas during this time of the year in the forms of TV and print ads, billboards as well as online advertisements from cars to fast food chains to toy makers, so on and so forth.  To standout from the already crowded advertising world and be remembered by customers, advertisers face the challenge of creating ads that are not only creative but also unique and unforgettable.
Most of these Christmas advertisements were sourced from Ads of the World. So, if you want to know more details about each ad, such as the agency, creative director, or slogan, simply follow the link provided below each of the preview image. Have a Happy Holidays, everyone!
---
25 CHRISTMAS ADVERTISEMENTS WITH GREAT RECALL
01-R2 Fitness Club: Christmas Guy
At Christmas, you are supposed to get presents. Not extra pounds.
[ SOURCE ]
02-Brain Candy Toys:
[ SOURCE ]
03-ThermaCELL Mosquito Repellent: Picnic
Mosquito problems? ThermaCELL is your most effective portable protection against mosquitoes and black flies. The device chases away up to 98 percent of stinging insects within a radius of 4.5 meters, and outdoor applications are virtually unlimited. Protect yourself from mosquitoes – all over!
[ SOURCE ]
04-Gillette-Season's Greetings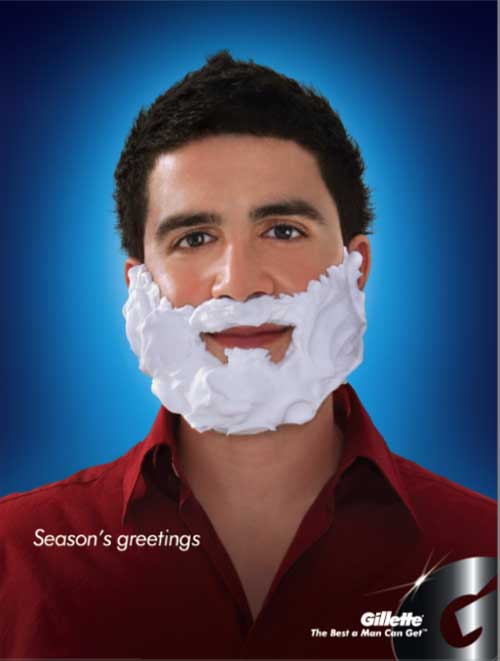 [ SOURCE ]
05-WWF: Baby
Consuming the Earth is consuming our future.
[ SOURCE ]
06- Pedigree: Christmas
Do remember the entire family this year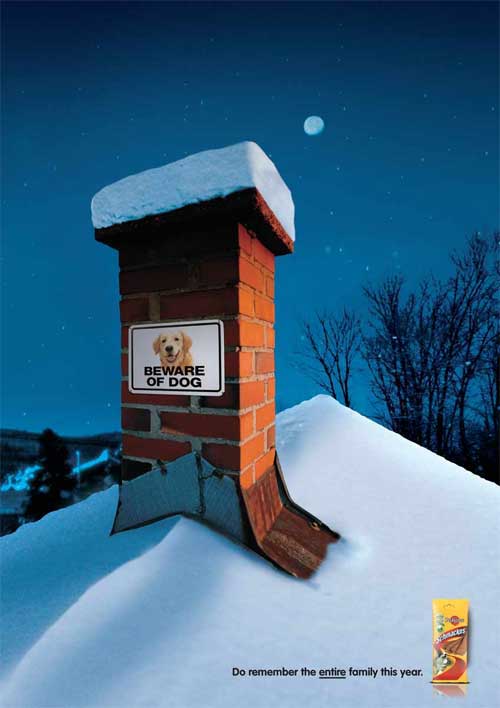 [ SOURCE ]
07- Publicis: Christmas
[ SOURCE ]
08-CreAds: Christmas Pencil
We're so in the mood for Christmas.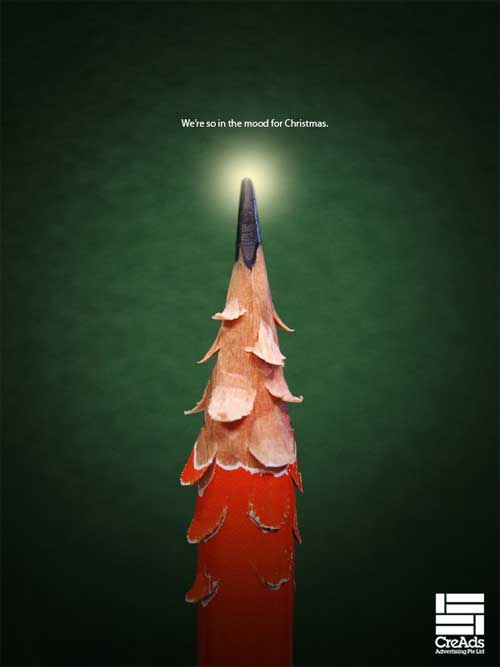 [ SOURCE ]
09-Pepsi: MerryChristmas Advertisements
Ho, ho, ho, Merry Christmas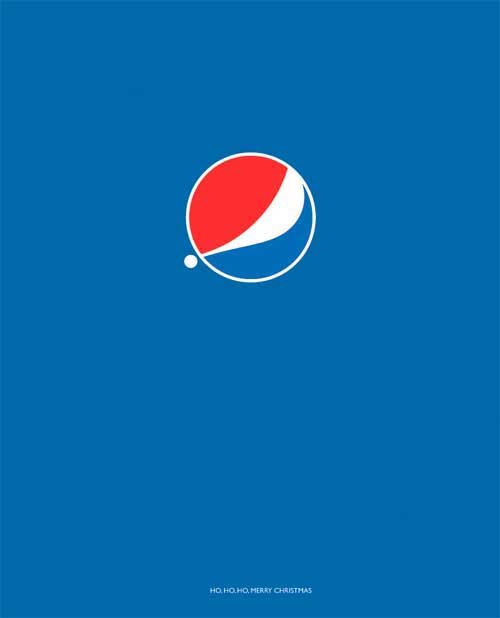 [ SOURCE ]
10-Sooruz: Merry Christmas, Hand Rail from Skate Wear Maker
[ SOURCE ]
11-Greenpeace: Snow Globe Christmas Advertisements
Winter. You'll miss it when it's gone.
[ SOURCE ]
12-The Horse and Hound Boutique: Christmas
[ SOURCE ]
13-HBA Health Insurance: Window
Christmas can be dangerous.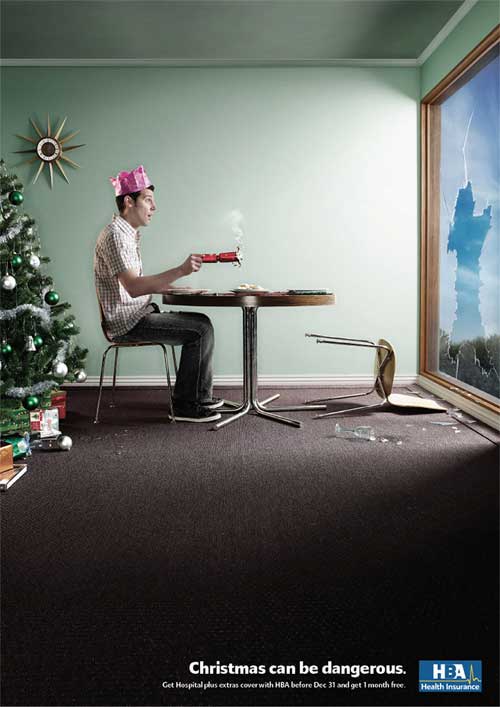 [ SOURCE ]
14-Omino Bianco Washing Powder add-on: Laundry before Christmas
Try and be good, at least with colors.
[ SOURCE ]
15-SUNA GPS Traffic Updates: Christmas
Don't spend your life in traffic.

[ SOURCE ]
16-Heineken: Santa
Don't drink and drive.A very timely awareness ad for Heineken. Now we know why Rudolf's nose is red. The message is clear: Don't let your reindeer drink too much beer during Christmas.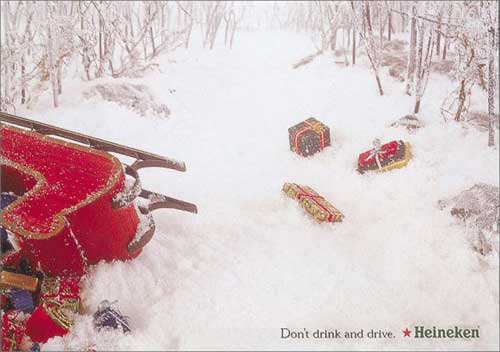 [ SOURCE ]
17-Pfizer: Ashtray
When you've had your fill of smoking, talk to your doctor.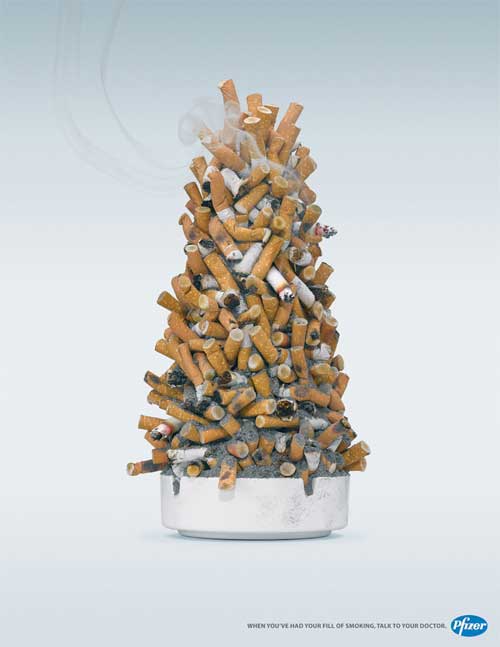 [ SOURCE ]
18-McDonald's: Merry Christmas Advertisements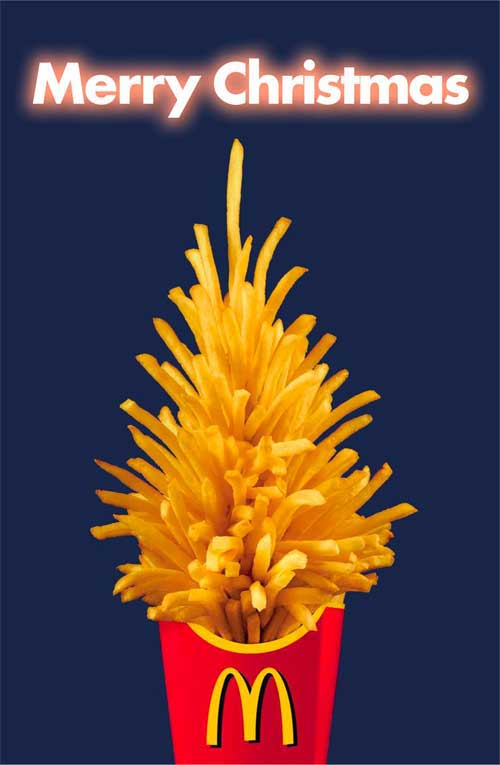 [ SOURCE ]
19-Inbev: Merry Christmas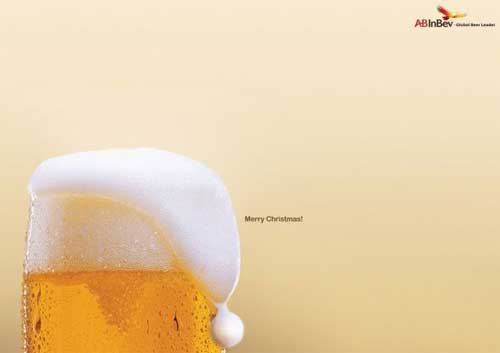 [ SOURCE ]
20-Inbev: Merry Christmas Advertisements
[ SOURCE ]
21-Cultura: Christmas Advertisements
Books, music, movies, games, arts and crafts. Cultura.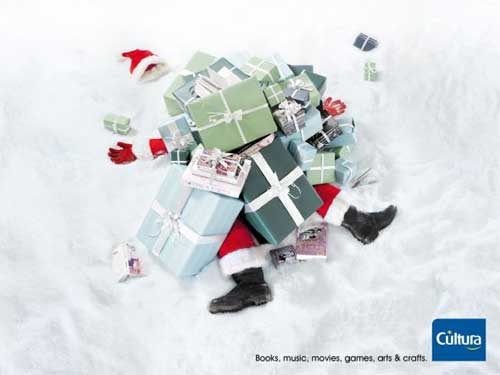 [ SOURCE ]
22-Sooruz: Merry Christmas, Benches
[ SOURCE ]
23-Mercedes-Benz: Christmas Tree
75 Euro bonus, if you buy a set of snow tires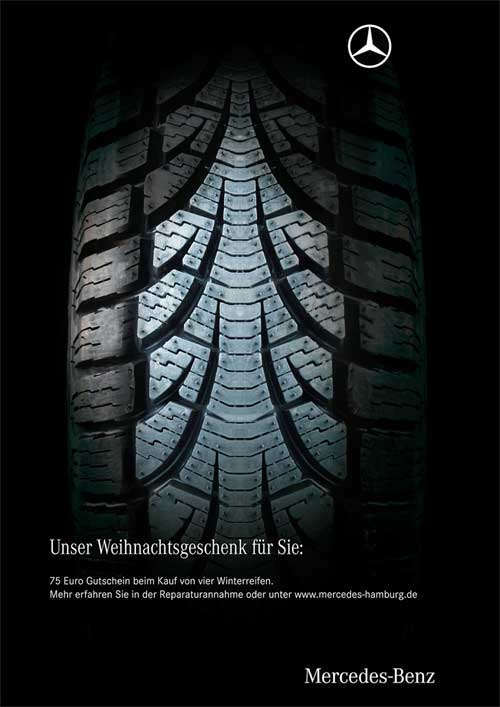 [ SOURCE ]
24-Network Rail: Xmas Construction
[ SOURCE ]
25-Moraleja Green: Christmas Tree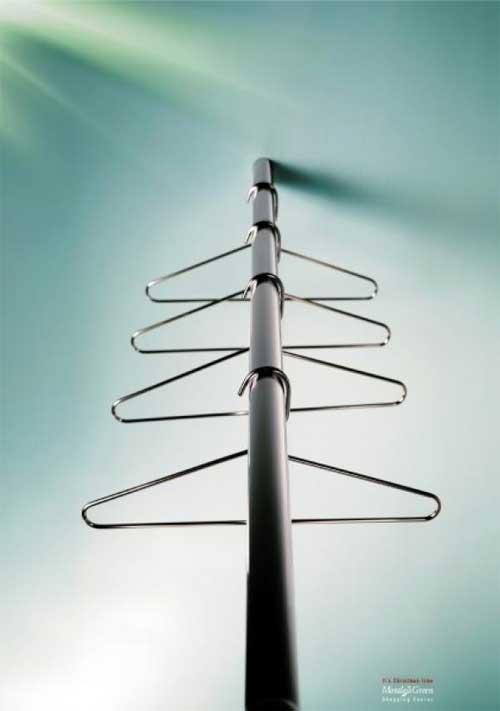 [ SOURCE ]
Related Free Design Resources