Famous Summer Quotes: 12 Free Photoshop Brushes
Here is a set of free Photoshop brushes featuring famous summer quotes that you can use to create lovely designs. These brushes are high-resolution and very detailed. In fact, you can use a single brush as stamp in Photoshop to create a Summer post card, a greeting card, or a note card. For more options, you can change the color of the brush through the color palette panel or you can also adjust the opacity for subtle backgrounds.
Using these brushes, you can make printable cards for your journaling and scrapbooking projects. You can also use these brushes to caption your beach photos. Also, these brushes would also look great as designs for gift tags or bookmarks.
ABOUT THESE FAMOUS SUMMER QUOTES BRUSHES
This set includes a total of 12 brushes featuring famous summer quotes. Each brush has width of around 2500 pixels, which are high-res enough even for those designs you intend to print later on. The download link below include the Photoshop (.ABR) file you can extract and install in Photoshop CS and above. The image preview below shows all the brushes in this set. The brushes feature a nice watercolor splash background, a handwritten quote and a sketched marine and travel-related graphics.
HOW TO USE THESE FAMOUS SUMMER QUOTES BRUSHES
You may change the opacity and colors using the brush menu in Photoshop. The brushes have watercolor texture and pastel effect if you stamp them on your canvas. You may use solid color or apply styles and patterns to your brush to make them look more interesting. You may also adjust the opacity and the blending modes in Photoshop to get even more interesting effects. If you wish to get the image versions of these brushes in PNG (no background) format, please let us know by leaving a comment below.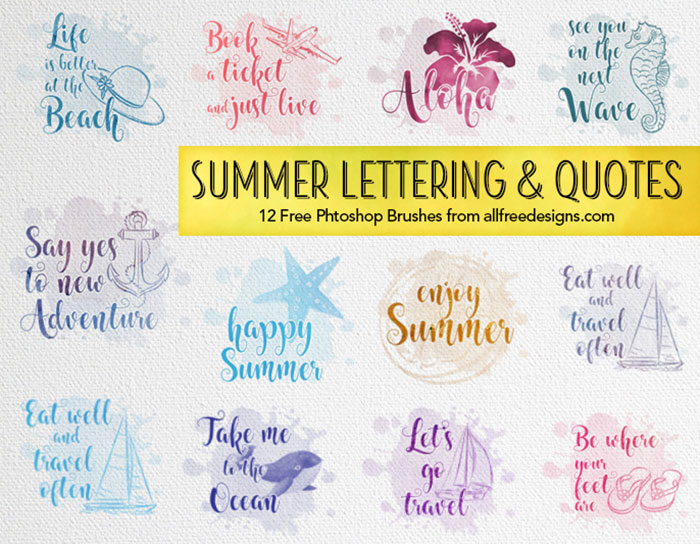 NOTE: If you are using Mozilla Firefox, please right click on the button and select the "Save link as" option.
TERMS OF USE:
You may use these famous summer quotes brushes for personal projects only. Also we appreciate a link back if you use them. Most importantly, please refrain from making them available for download outside of this site. If you want other people to know about our freebies, please refer them to this post.
IMPORTANT!
You need a password (see above) to download the file. Sorry for the inconvenience but we need to do this to prevent hotlinking and discourage people from violating terms of use of our brushes. When prompted for a password, just key in "afd".
If you like these brushes, then you may also want to check out our previous post about coffee lettering and quotes brushes.
Below are bigger previews of the coffee lettering brushes. As you can see, a brush can stand alone as design for a post card or a journal card. We used watercolor layers styles in Photoshop for the watercolor effect in the previews below.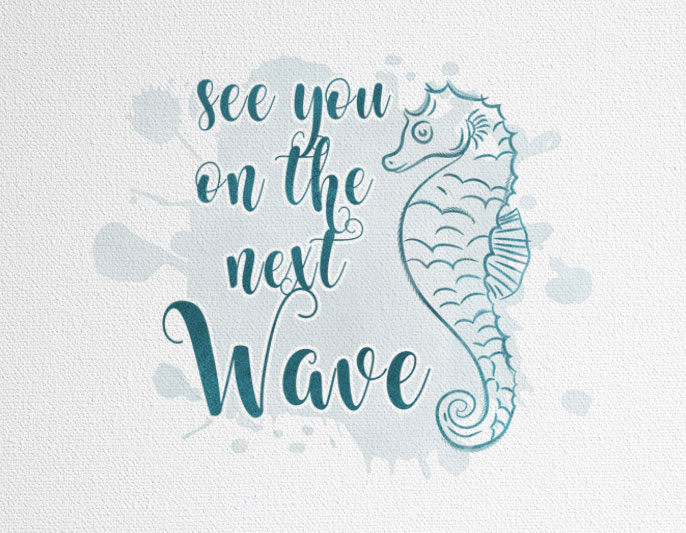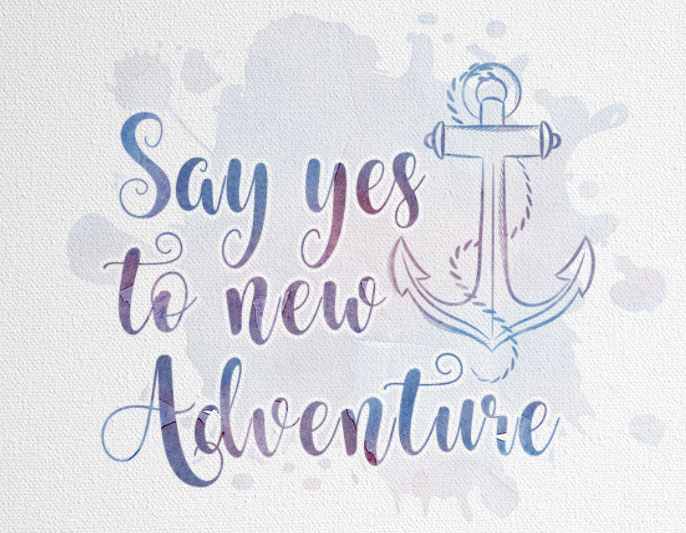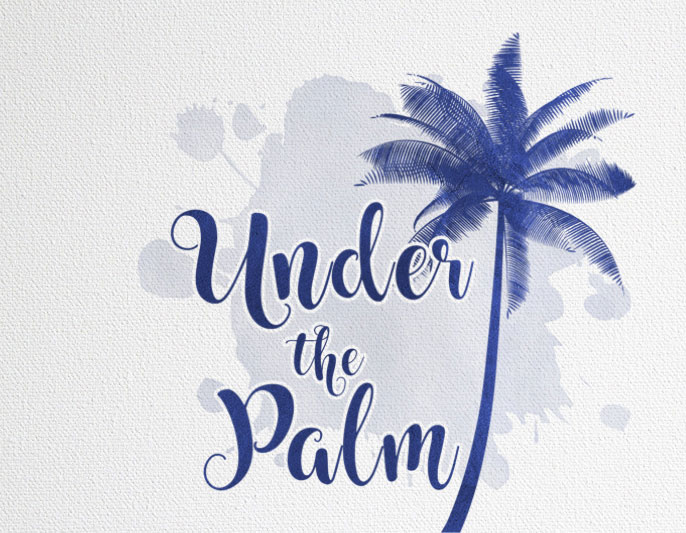 Related Free Design Resources