30 Free Spooky Halloween Wallpapers
If you are crazy about Halloween and would like to display something spooky on your desktops or would like to play pranks with your friends by displaying scary wallpapers, then you have come to the right spot. In this roundup, we are going to feature 30 high-resolution free Halloween wallpapers that you can use as desktop wallpapers. The resolution of these Halloween wallpapers vary from 1024 wide to 3600 wide and include images of ghosts, pumpkins, black cats, dead trees and moon, witches and other spooky creatures that are being put to life during Halloween season. So get in the Halloween mood by getting one of these free Halloween wallpapers.
Halloween is an annual holiday observed on October 31, which commonly includes activities such as trick-or-treating, attending costume parties, carving jack-o'-lanterns, and visiting haunted attractions. Playing pranks, telling scary stories, and watching horror films are also some of the activities related to Halloween celebration.
For best results, you should download the correct size of these Halloween wallpapers for your computer's screen resolution. However, If your screen resolution is different from any of the options available, then choose the largest size available.  The 1280×800 images will fit most wide aspect screen sizes.
All of these Halloween wallpapers are copyright of their respected owners and creators. Be sure to check the terms of use with the authors if you wish to use these photographs for personal and commercial purposes (other than as wallpapers).
---
FREE HALLOWEEN WALLPAPERS TO DOWNLOAD
To download the wallpaper that you want, simply click on the link below each preview image. Have a Fun and Spooky Halloween, everyone!
Halloween Wallpaper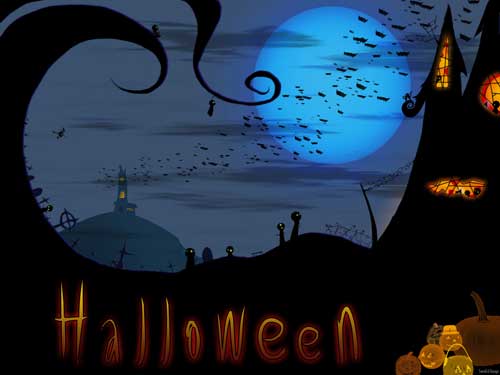 [ DOWNLOAD ]
Halloween Scary Background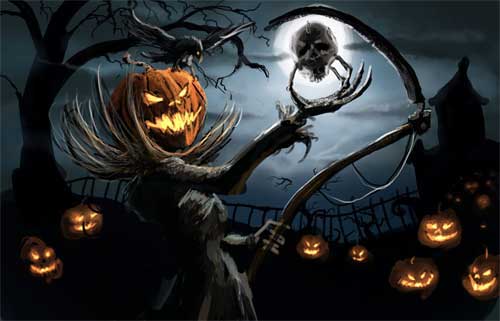 [ DOWNLOAD ]
A Sexy Girl Holding Jack-O-Lanntern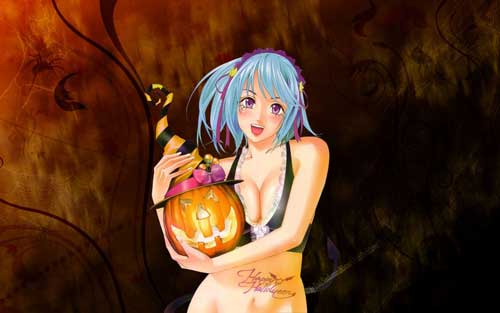 [ DOWNLOAD ]
Halloween Wallpaper Featuring A Spooky Night Scene with Dead Trees, Baths and Half Moon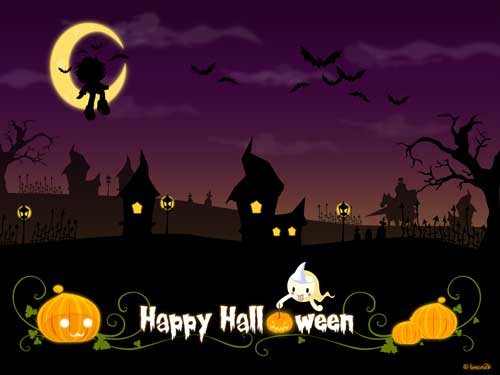 [ DOWNLOAD ]
Pretty Witch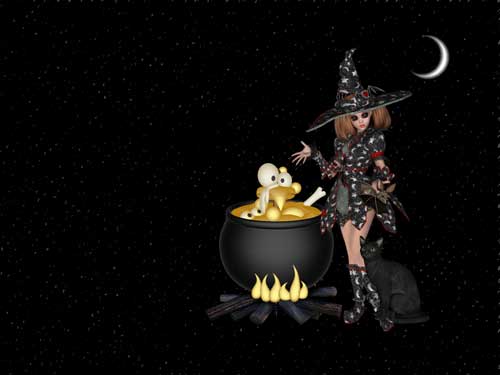 [ DOWNLOAD ]
Haunted House
[ DOWNLOAD ]
Wiccan Halloween
[ DOWNLOAD ]
Is it Abandoned?
[ DOWNLOAD ]
Halloween Wallpaper 01
[ DOWNLOAD ]
Spooky October Calendar
[ DOWNLOAD ]
Spooky Haunted House
[ DOWNLOAD ]
Halloween Wallpaper
[ DOWNLOAD ]
Scary Wallpaper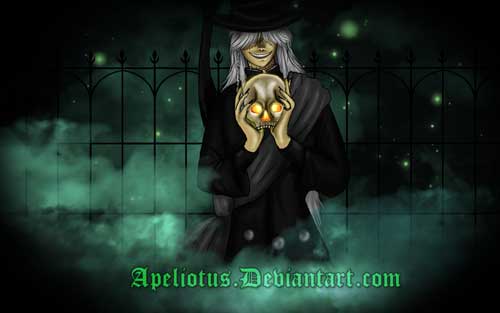 [ DOWNLOAD ]
Pumpkins Night
[ DOWNLOAD ]
Boo
[ DOWNLOAD ]
Nightmare
[ DOWNLOAD ]
Cinderella's Ride
[ DOWNLOAD ]
Scary Halloween Background
[ DOWNLOAD ]
Happy Halloween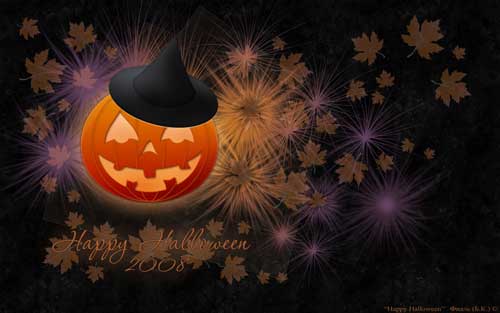 [ DOWNLOAD ]
Scary Halloween Pumpkins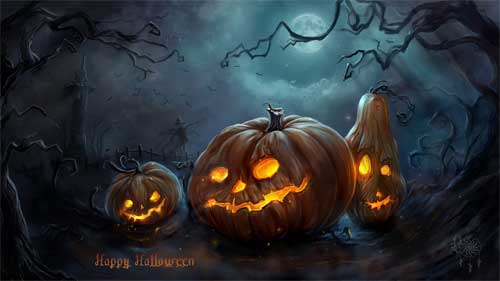 [ DOWNLOAD ]
Dark Halloween
[ DOWNLOAD ]
Oblivion
[ DOWNLOAD ]
Sinister Vision's Halloween
[ DOWNLOAD ]
Think Halloween
[ DOWNLOAD ]
This is Halloween
[ DOWNLOAD ]
Smoke Tinged Halloween Moon
[ DOWNLOAD ]
Moon and Clouds with Bats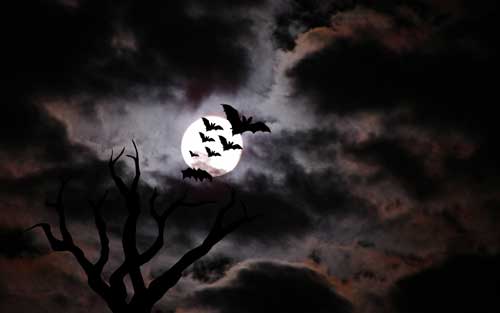 [ DOWNLOAD ]
Dark Knight Joker Grunge Wallpaper
[ DOWNLOAD ]
Jack-O-Lanterns
[ DOWNLOAD ]
Related Free Design Resources